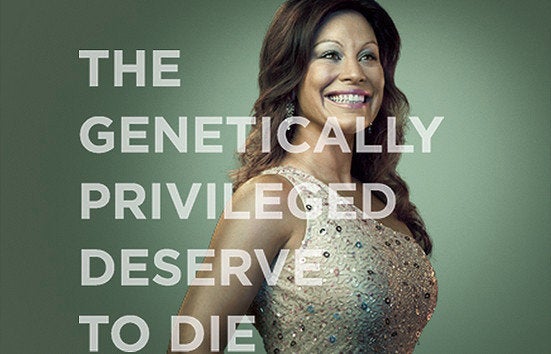 UPDATE: The countdown is over and all has been revealed: The organization behind the provocative ads is the Lung Cancer Alliance and the campaign's site now includes information on lung cancer, including how you can donate to them as well as resources and support for those affected.
---------
Are you a cat lover? Crazy old aunt? Genetically privileged, tattooed, smug, or a hipster?
Then one ad campaign thinks you deserve to die. At least… that's what it seems like.
The mysterious — and confusing — viral ad campaign started popping up on pay phone banks all over cities around the U.S. last week, from Seattle to New Orleans, and it's got some people up in arms.
According to a KVAL in Seattle, some posters around the city have been torn down.
"It's more the words than the images themselves, for sure," notes another man.
The campaign's website includes a slideshow of the images, along with a vague message alluding to something coming.
"Every year over 160,000 lives are lost to a deadly disease. They didn't ask for it, but many people seem to think they deserved it. This disease doesn't discriminate. It affects almost all of us and it's showing no signs of slowing down. So what is the killer? You'll find out soon enough."
Below the message is a clock ominously counting down. Currently there are just over two days until all will be revealed.
What do you think the campaign is for? Do you think it's over the top? Tell us in the comments section
Support HuffPost
The Stakes Have Never Been Higher
Related
Before You Go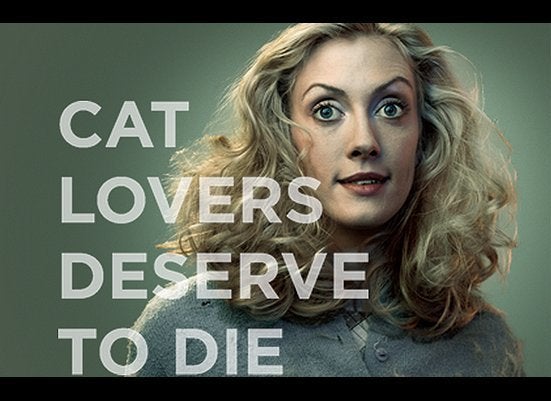 Who "Deserves to Die"?
Popular in the Community