 You've heard about the "99%," but there's a "90%" you should also know about. They are the 90% of people on Earth who usually do not have access to design services, because designers mostly have focused on just 10% of the world's population. Now that's changing, as powerfully illustrated in an exhibit at the United Nations in New York, presented by the Smithsonian's Cooper-Hewitt National Design Museum. The exhibit shows, both in person and online, that design can and must address the world's most critical issues.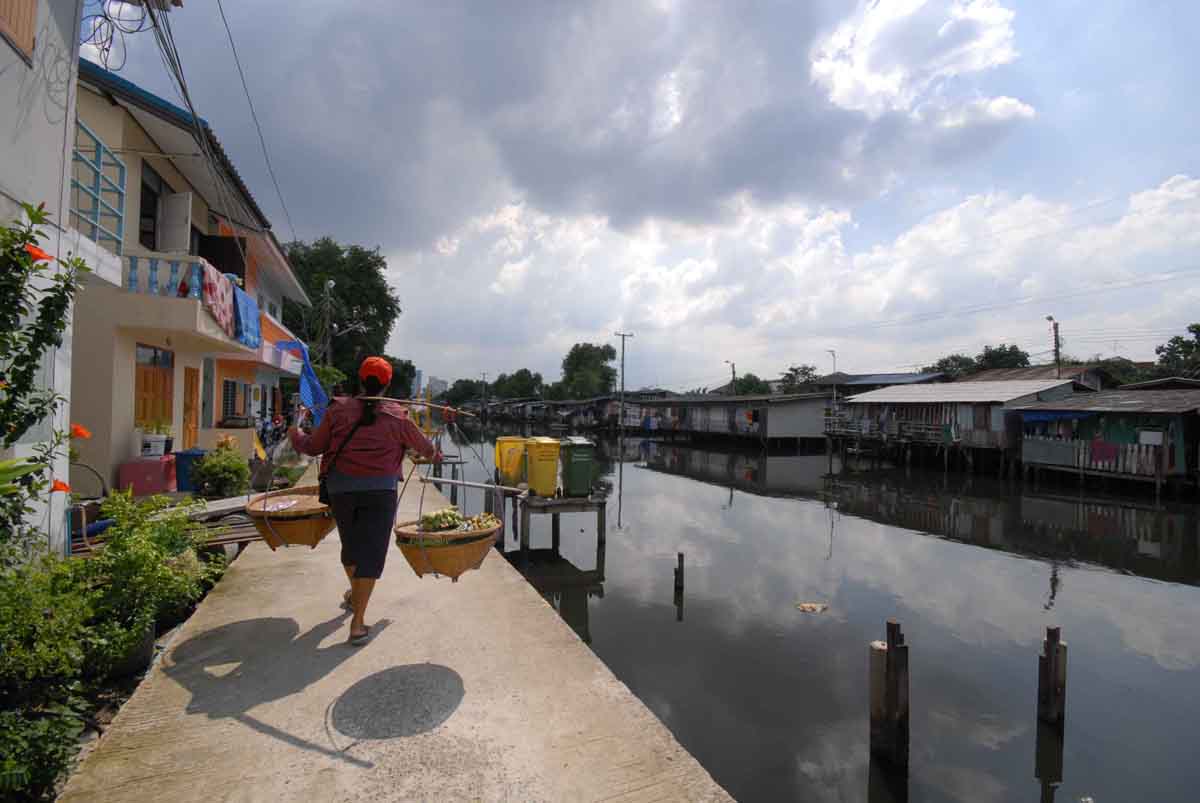 Worldwide, close to one billion people live in slums, and that number is expected to double by 2030. When you're facing a problem like that, your solutions better be innovative. The exhibit, called Design With the Other 90%: CITIES, shows the way. The museum's curator of responsible design, Cynthia Smith, recently showed me around. For two years she traveled to 16 different cities, gathering the materials for the exhibition. I learned about some inspiring people she encountered, like a young architect named Mohammed Rezwan.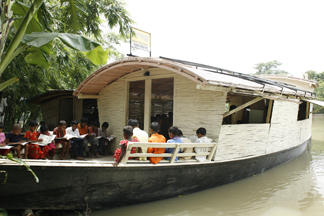 Rezwan grew up in the northern part of Bangladesh, where there is annual flooding that's getting worse and worse. He decided that he didn't want to design buildings that were going to be under water in his lifetime. As Cynthia told me, he started to work with local boat builders to modify traditional bamboo craft with solar panels, computers, video conferencing, cell phone and internet access. He's created a fleet of 50 boats that can serve as libraries, floating schools and health clinics. All over the world, people are being pushed out of rural areas by global warming and human conflict, but Rezwan's 50 lifeboats can help communities stay intact.
I'm particularly interested in online collaboration, and the exhibit has a functioning example in the Map Kibera project. When you look at an official map of, say, Africa, informal settlements, otherwise known as slums, can appear as blank spots because nobody has mapped them. Without a map, a slum is easier to ignore or dismiss. On the other hand, "mapping helps people document," Cynthia told me. "They can go to the local authorities and say, look, this is what we have and this is what we need."
Consider Kibera, one of the largest informal settlements in eastern Africa. It's about two-thirds the size of New York's Central Park, and has an estimated population of as many as 1.5 million people. Until it was mapped, you'd never know that this area contained more than 200 schools, from the preschool level to academies, that were created both by residents and by NGOs. The Kibera map, which is online, shows zones that are safe and those that can be dangerous. It's built on the Ushahidi platform, which means that people can text in information to update a map and even post geo-located videos.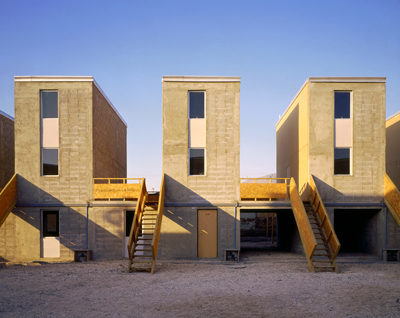 Here's one more brilliant idea from the exhibition that is changing the conversation among architects and designers. It's called "incremental housing." Architects design and build the most expensive parts of an apartment, like the structure, the roof, bathrooms and kitchen, and then leave the rest open for residents to fill in. This flips the usual depreciation model for public housing. Usually it loses value over time, but in one example Cynthia showed me, the building framework cost $20,000 to make, residents added improvements valued at $2,000, and the end result was an apartment that appreciated in value to $50,000. "I think that good design has always incorporated the client in the conversation," Cynthia said. "User centered design is empathetic. Until you begin to understand somebody else's needs you can't really come up with a solution that meets those needs."
The Design With the Other 90% is the only exhibition open at the U.N. for a few more days, but lives in an online version where you can interact with its powerful ideas and contribute a few of your own to the Other 90 Network.
Photo credits: Bang Bua Canal by ACHR, floating community lifeboat by Abir Abdullah/Shidhulai Swanirvar Sangstha, incremental housing before and after by Elemental.

Calling all HuffPost superfans!
Sign up for membership to become a founding member and help shape HuffPost's next chapter