There was good reason behind Sagmeister & Walsh's shocking nude staff photos, according to its founders.
The New York based design agency, founded by Stefan Sagmeister and Jessica Walsh, sent out an email blast announcing the relaunch of their firm with nude photos of themselves when Walsh joined the team in June 2012. The photo replicated the mailer Sagmeister sent out 19 years ago to announce his firm Sagmeister Inc.
And it caused quite the stir online.
Walsh said that within an hour of sending out the email blast, they received a ton of publicity through social media, according to a February 2013 interview with The Creative Influence Director Mario De Armas.
"In that aspect," Walsh noted, "it was quite a functional piece of design."
Nude marketing campaigns are not a revolutionary tactic. PETA, for example, has added shock value to its advertising campaigns for years -- most notably with the "I'd Rather Go Naked Than Wear Fur" campaign -- by featuring recognizable faces stripped bare in front of the camera. The animal rights organization has certainly accomplished its mission to "grab headlines," just as Sagmeister & Walsh have aimed to do.
See the Sagmeister & Walsh employees in their birthday suits below. Stefan Sagmeister and Jessica Walsh pose together. The design team, including the interns, are pictured naked.
CORRECTION: A previous headline on HuffPost incorrectly stated the employees were forced to pose naked. There is no indication that they were forced. We regret the error.
Before You Go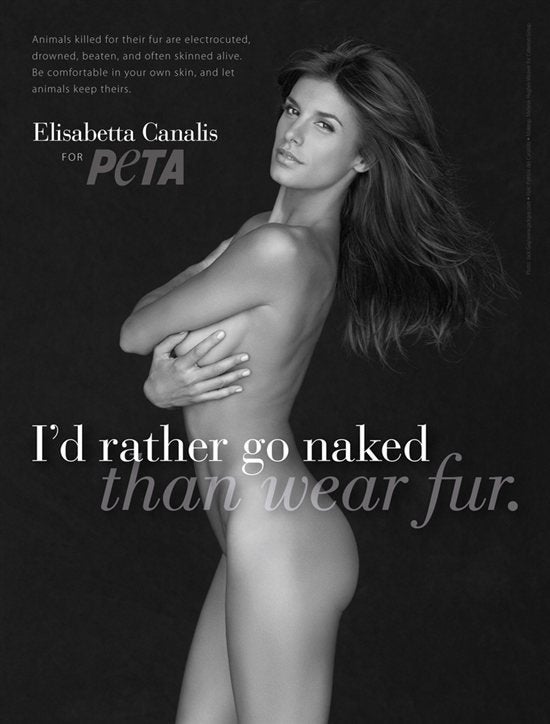 Sexiest PETA Ads of 2012
Popular in the Community