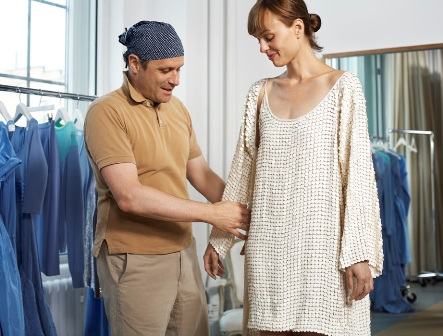 When most of us wake up in the morning, we don't usually question where the cotton for our shirts, the beans for our coffee or the wood for our kitchen tables came from.
But without healthy natural systems, we would not have any of these everyday items.
To build awareness about the very direct link between our daily lives and healthy natural systems, a group of world-class designers have come together to create a remarkable collection of clothing, furniture, jewelry and other items. Their creations help us consider where our products come from, how they are made and the impact they have on our planet.
Designers including Maya Lin and Yves Béhar visited conservation project sites in Costa Rica, Australia, Mexico, Maine, Alaska, Idaho, Bolivia, Micronesia and China's Yunnan Province.
After spending time with local people at those sites and experiencing the conservation work first hand, these designers were challenged to create innovative yet practical objects using sustainable natural materials from the places they visited. Their creations are meant to capture what they learned in the field and convey the essential aspects of nature.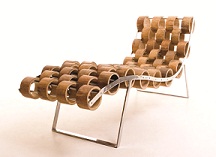 The results are stunning.
Isaac Mizrahi turned salmon skin -- typically a waste product of the salmon industry -- into a dress.
Acclaimed jewelry designer Ted Muehling created bracelets from sustainably harvested seeds of the ivory nut palm.
Paulina Reyes of kate spade new york fashioned handbags from jipijapa, a fiber made of palm leaves.
And Ezri Tarazi designed a chaise lounge from bamboo sustainably collected in China's Yunnan Province.
In an increasingly urban, indoor and tech-driven world, people are becoming more distant from the natural world and less aware of the vital services nature provides society.

Around the world, growing populations, climate change and other threats are putting unprecedented pressures on nature. If we do not take action now, we not only risk losing the world's most diverse and wild areas, but we also risk losing the vital services and materials nature provides us every day.
While we may sometimes forget, the Design for a Living World exhibit drives home the inextricable link between people and nature. And it reminds us that we can promote a global conservation ethic by choosing sustainable materials that support, rather than deplete our endangered places.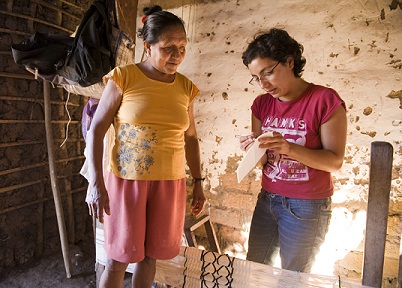 Photos (top to bottom): Isaac Mizrahi's salmon-leather dress, photo © Mackenzie Stroh; Chaise lounge designed by Ezri Tarazi from bamboo sustainably collected in China's Yunnan Province, photo © Udi Dagan; Paulina Reyes, a designer from kate spade new york, learning traditional weaving techniques in Salvatierra, Bolivia, photo © Ami Vitale.
REAL LIFE. REAL NEWS. REAL VOICES.
Help us tell more of the stories that matter from voices that too often remain unheard.