Decorating with metallic furnishings and accessories can be difficult. While shiny pieces can instantly brighten up a room, it's easy to go overboard, and a room with too many reflective surfaces can easily feel like a nightclub, instead. However, with the right amount in the right places, metallic accents can enliven a space and make it look and feel glamorous.
Offset with lighter colors. According to Wecselman, a simple rule to go by is to "avoid placing too many metallic objects or large pieces of furniture together," as it can be overwhelming. "Accessories and patterns that aren't too bold also help complete and tone down the look," she says, and suggests offsetting the cold, hard look of metallics with lighter elements, such as pastel colors, neutral linens, and wood tones.
Go with smaller objects. Start with smaller metallic accents, like pillows, vases and frames, which can be bought at an affordable price at discount retailers like HomeGoods or even garage sales and secondhand stores. If you want something a little more for a room, Wescelman recommends "acquiring an end table or a lamp that can help contemporize the look." The key is to make a big impact with a few curated picks.
Use metallics to enhance natural lighting. Because of their shiny surfaces, metallic accents can help better reflect natural lighting in a room. A few of Wecselman's tricks and techniques? "Placing a mirror near a window not only to reflect the view but also to bring in the natural light, while opening the space." And she adds that "furniture pieces with metallic accents near a window also help diffuse the light." Or, you can do the same with smaller objects also. Just "place them on tables, shelves or walls close to the natural sources of light."

Flip through the slideshow below to see how Wecselman decorates with metallics in some of her interiors. And, don't forget to let us know what you think in the comments. Will you be decorating with metallics and shiny materials any time soon?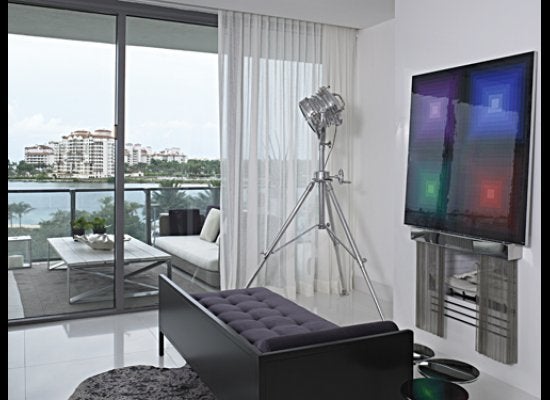 Related