Just announced, David Adjaye, Principal Architect of Adjaye Associates, is this year's recipient of the Design Miami/ Designer of the Year Award. David will be commissioned to design and install a site-specific pavilion, entitled Genesis, along the Miami Beachfront in line with the show scheduled for November 29 - December 4, 2011.
David Adjaye joins the ranks of past honorees Zaha Hadid, Marc Newson, Tokujin Yoshioka, the Compana Brothers, Maarten Bass and Konstantin Gricic. Design Miami/ looks for a designer or studio whose body of work demonstrates unmatched quality, innovation and influence, while expanding boundaries of design. David's design output is wide and varied, but I'd imagine his most well-known project currently on the boards is the Smithsonian Institution's National Museum of African American Culture and History (NMAACH) on the National Mall in Washington, DC, set to open in 2015.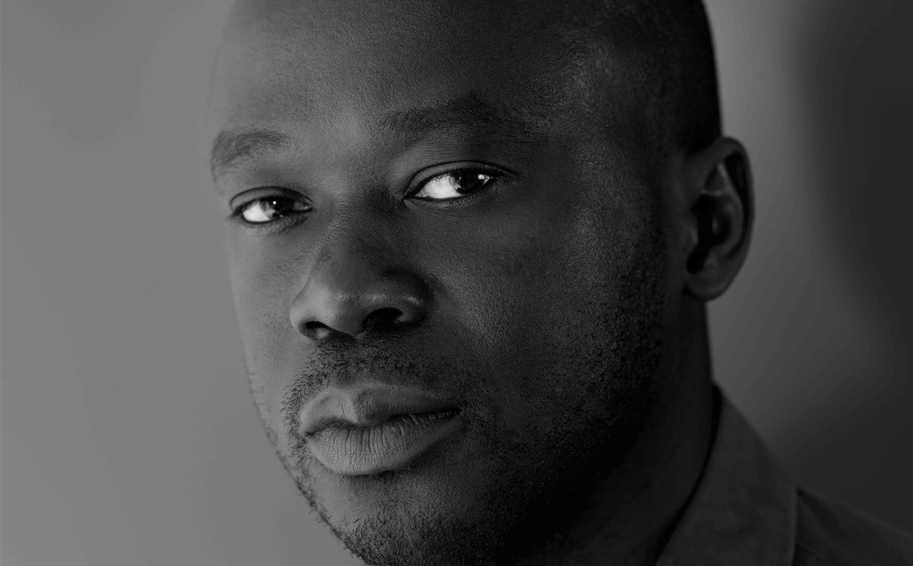 David Adjaye. Photo courtesy of Ed Reeve.
I had an opportunity to speak with David while he was in New York City accepting this prestigious distinction and below are excerpts from our conversation.

Jacob Slevin: Please elaborate on the meaning of architecture as a catalyst for generating community. What recent projects of yours, or possibly projects by designers you admire, successfully achieve this output?
David Adjaye: I have envisioned all of my public projects as places where communities intersect. These intersections are often volatile and unpredictable - they are microcosms of the city - with all of its momentum and diversity. The Idea Stores in London, are good examples. I tried to subvert the traditional monumental library typology and instead create a space that would be an extension of the street and a reflection of London's cultural landscape. At Whitechapel, there is no formal door or portico - an escalator takes visitors up to the main space directly from the street. Once inside, visitors are pushed to the perimeters, so that the boundaries between the urban context and the community are blurred. It is architecture which communicates with community in a very direct way.
PHOTO GALLERY
Genesis Pavilion, Design Miami 2011
Jacob Slevin: What ideas are you hoping to convey to patrons of Design Miami/ via the Genesis Pavilion?
David Adjaye: Genesis will provide an immersive experience - a complete environment. Using a single material, the pavilion establishes materiality, light, space and ornament. Like a giant piece of architectural furniture, it will fuse structure, seating, window and doors into a single gesture, integrating enclosure, aperture, views, respite, meditation and community. This is something that has interested me for some time and the Design Miami/ commission has finally given me the opportunity to realize it.
Jacob Slevin: Why only vertical wooden planks?
David Adjaye: I'm known for working with timber. The pavilion is a way of showing how you can enjoy timber's variety and quality - it is about how we look at natural products and how these are used to modulate and create space with the effect of light and shadow that the compressed portal timber frames will create. It sets up the scenario for how you experience the space. I'm interested in how a material - in this case timber - operates.
Design Miami/ will feature the world's leading galleries specializing in 20th and 21st century collectible design, beginning Tuesday, November 29th. I'm gratified knowing that great design and the Holiday Season are only a hop, skip, and a jump away.
Calling all HuffPost superfans!
Sign up for membership to become a founding member and help shape HuffPost's next chapter