The U.S. economy is technically in recovery, but the number of Americans living in concentrated poverty has nearly doubled since 2000. As people struggle for stability and survival, the communities where public investment has disintegrated are getting creative to meet residents' needs, from housing to health.
The exhibition "By the People: Designing a Better America," which opened Sept. 30 at the Cooper Hewitt Design Museum in New York City, spotlights 60 projects that use design to solve urgent problems at the local level, from food access to natural disaster response. The exhibition catalog, which notes that "design can be a force for justice," could serve as a loose guide for others who want to roll up their sleeves and confront their communities' problems head-on.
The show is curated by Cynthia Smith, the museum's curator of socially responsible design. Smith selected the current exhibition from a list of 300 projects after spending two years traveling the country and witnessing communities' solutions to the challenges of poverty in urban centers and rural areas, the borderland and the heartland.
"Many of [the design projects] are in response to decades of divestment, social and spatial segregation and mounting climate challenges," Smith told The Huffington Post.
Smith said she was careful to include projects from a diverse set of places with a range of strategies and goals. She said the variety is meant to show visitors that design interventions can take place under almost any circumstances.
The projects do have one thing in common: They were shaped by the people they're meant to serve, and many are spearheaded by partnerships between professional designers and local organizations.
"Bridging divides or creating alliances, whether it's listening, valuing or incorporating local community experiences, is really essential for envisioning, designing and building a more just and equitable country," Smith said.
Here are nine of the creative ways design has been used to confront poverty and inequality around the country, featured in the "By the People" exhibition.

Using data and design to save lives at the Mexican border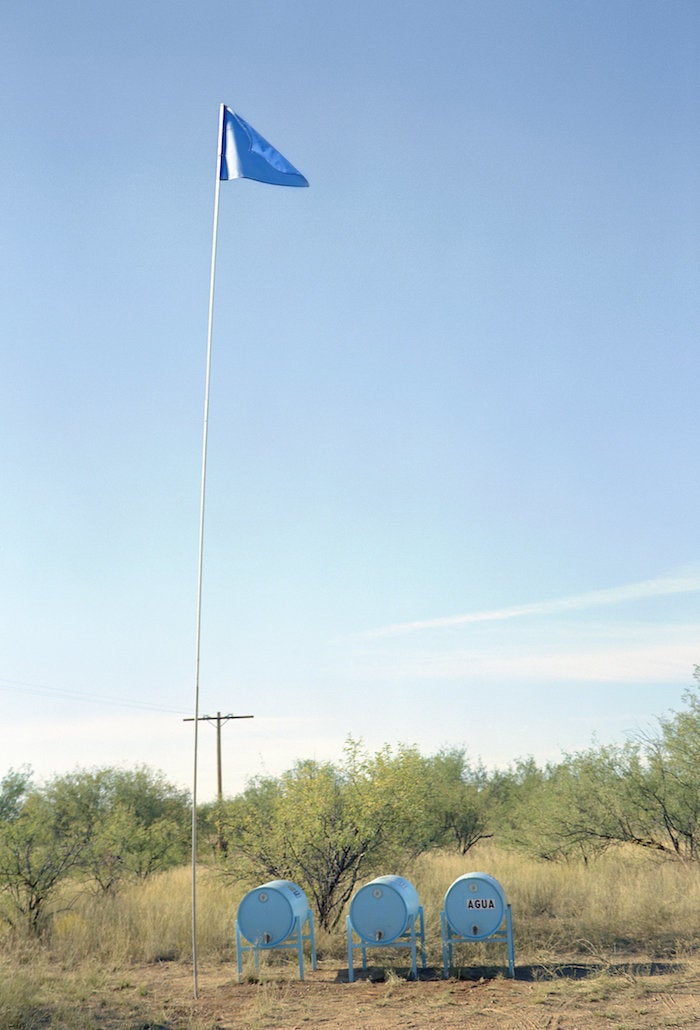 Aside from being a hot-button political issue, migration from Mexico is a pressing humanitarian concern. Migrants risk their lives on the hazardous trek across the Sonoran Desert, and U.S. policy restrictions have only made it more dangerous.
In 2000, minister Robin Hoover started tracking and plotting the deaths of migrating people ― many due to dehydration ― on a map of Arizona's border. She used the data to determine the most dangerous spots, and worked with former Navy engineer Tim Holt to design water stations, blue barrels labeled "AGUA" marked by flags 30 feet in the air. Their organization, Humane Borders, has installed more than 100 water stations since 2001, maintained by volunteers.
Though Hoover and Holt aren't designers by training, they designed a simple, straightforward object to tackle a major issue in their communities. They also distributed posters in Mexican border towns that warn about the dangers of crossing and provide distance and survival information.
Rebuilding a blighted house into an event space for an isolated rural town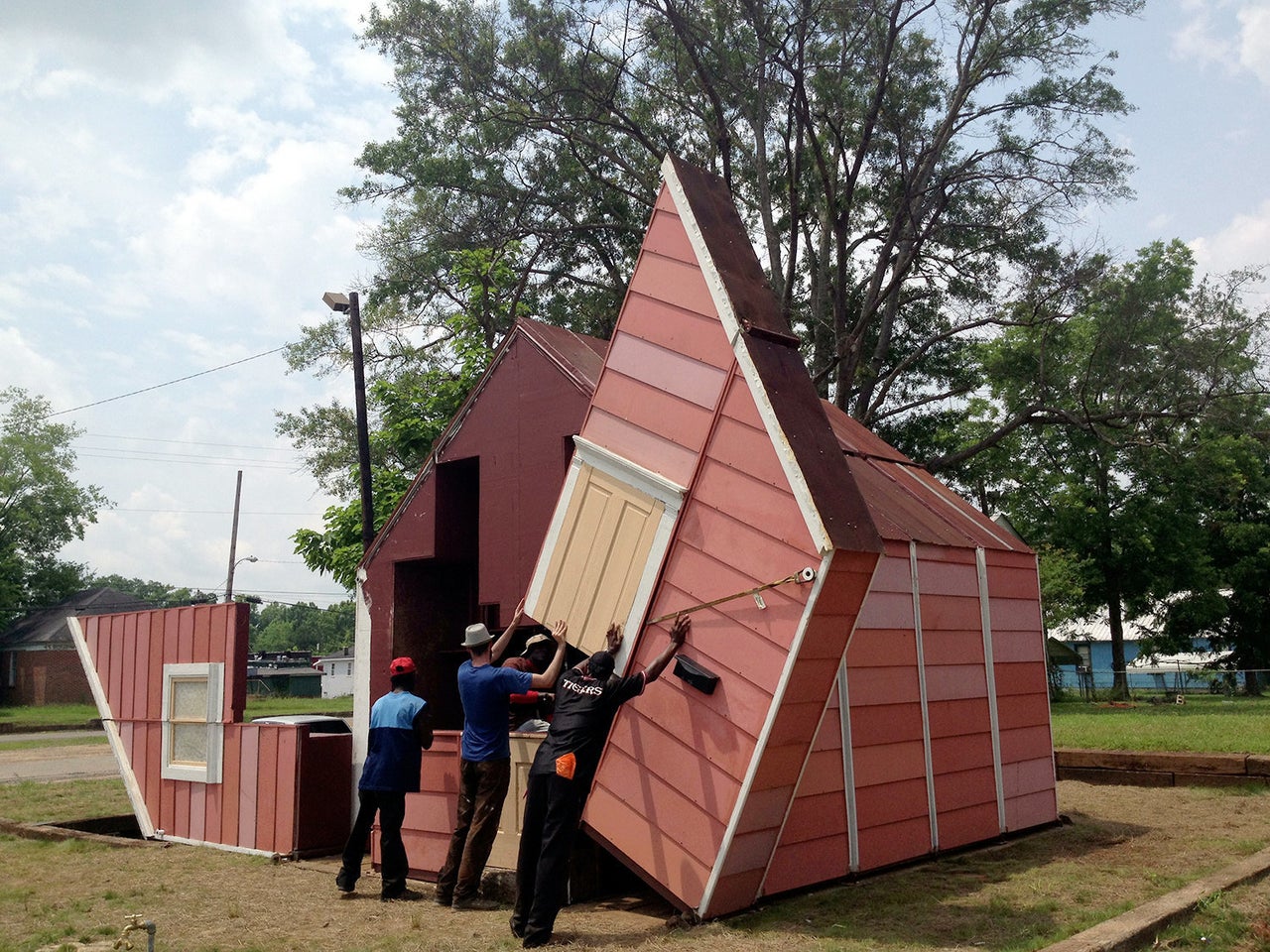 When artist and designer Matthew Mazzotta came to York in western Alabama, he invited residents to share their hopes for the rural town in an outdoor living room.
"Townspeople extolled the strength of their community and lamented the lack of racially integrated and secular social spaces and the proliferation of blighted properties," the "By the People" catalog notes.
In response, Mazzotta used the materials from a blighted abandoned property to build OPEN HOUSE, a small pink structure that can be unfolded into an open-air theater for community events and performances.
Turning trash into art that opens a pathway to employment and education for homeless women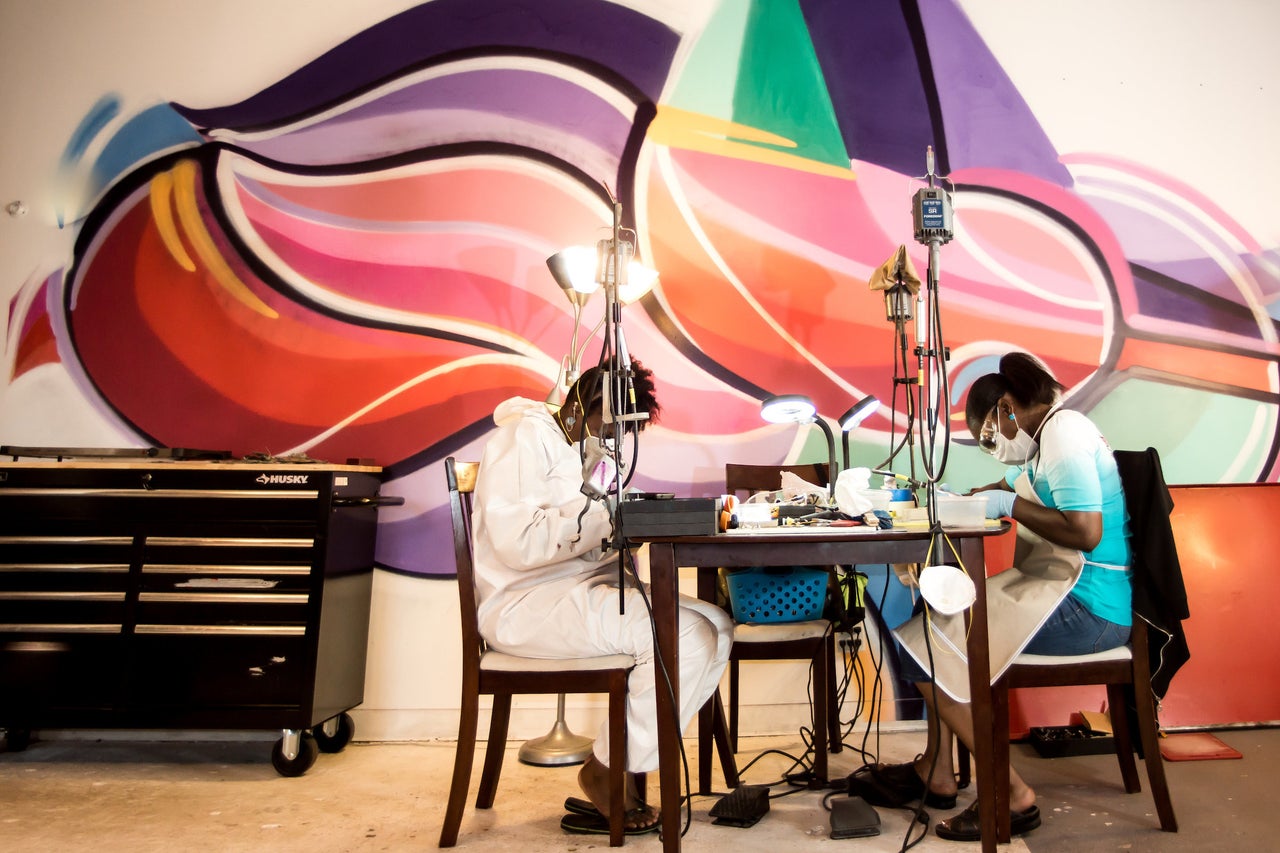 Rebel Nell sells jewelry with a surprising origin ― the colorful pieces are polished chunks of paint that have fallen off of graffiti and murals in Detroit. The nonprofit was started to support local homeless women, who are hired to make the jewelry. Beyond a paycheck, Rebel Nell offers entrepreneurship and financial literacy classes so its employees can gain new skills along with housing and financial independence.
Rebuilding domestic violence shelters to put the needs of survivors and their children first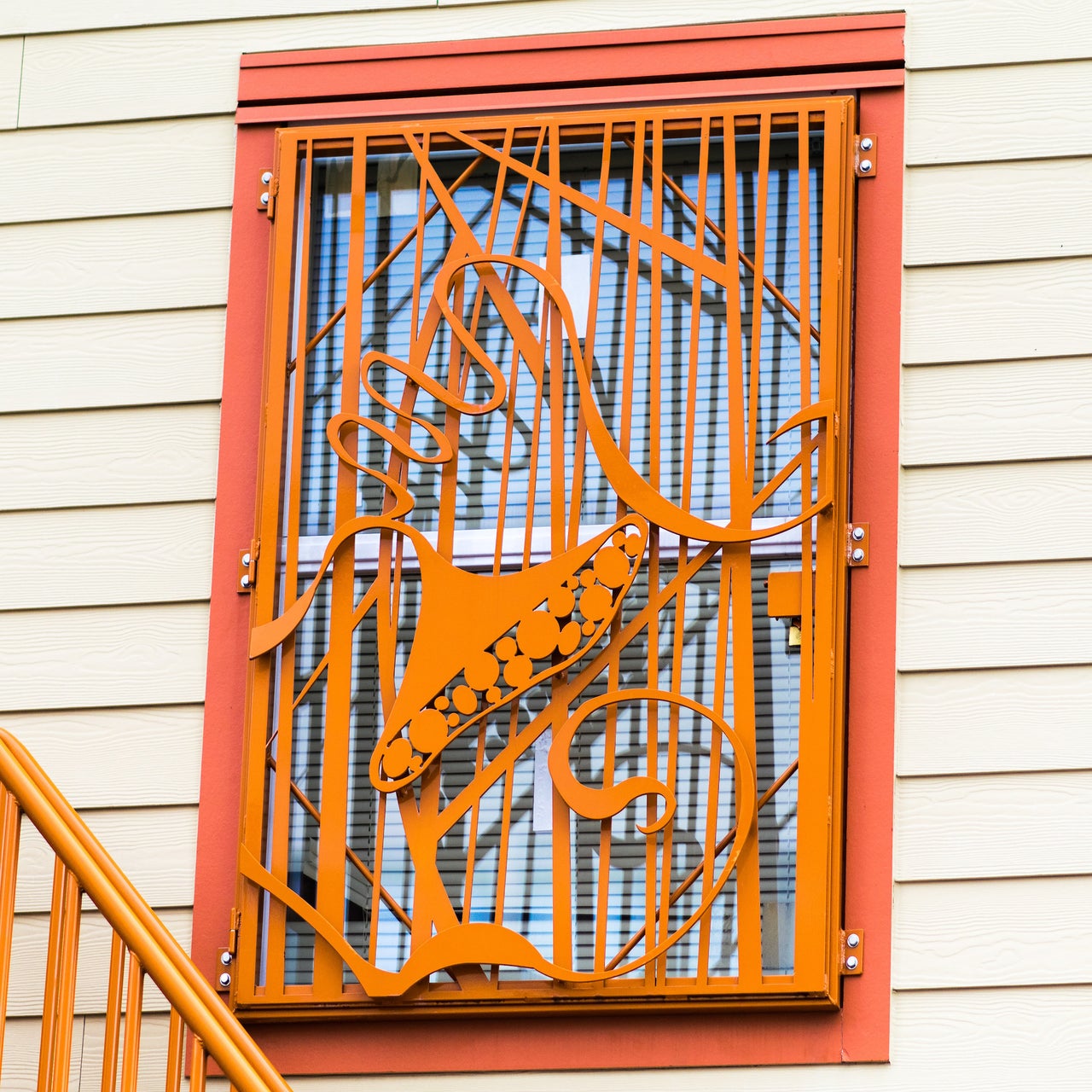 In 2012, a domestic violence group in Washington joined with architects to rethink the typical layout of shelters based on residents' feedback ― for instance, giving families individual rooms rather than housing them in communal living quarters. They created Building Dignity, an online portal that brings together design strategies and best practices for creating safe spaces for domestic violence survivors. Several shelters have used these ideas to improve or rebuild their facilities.
Bringing fresh, local produce directly to people in urban food deserts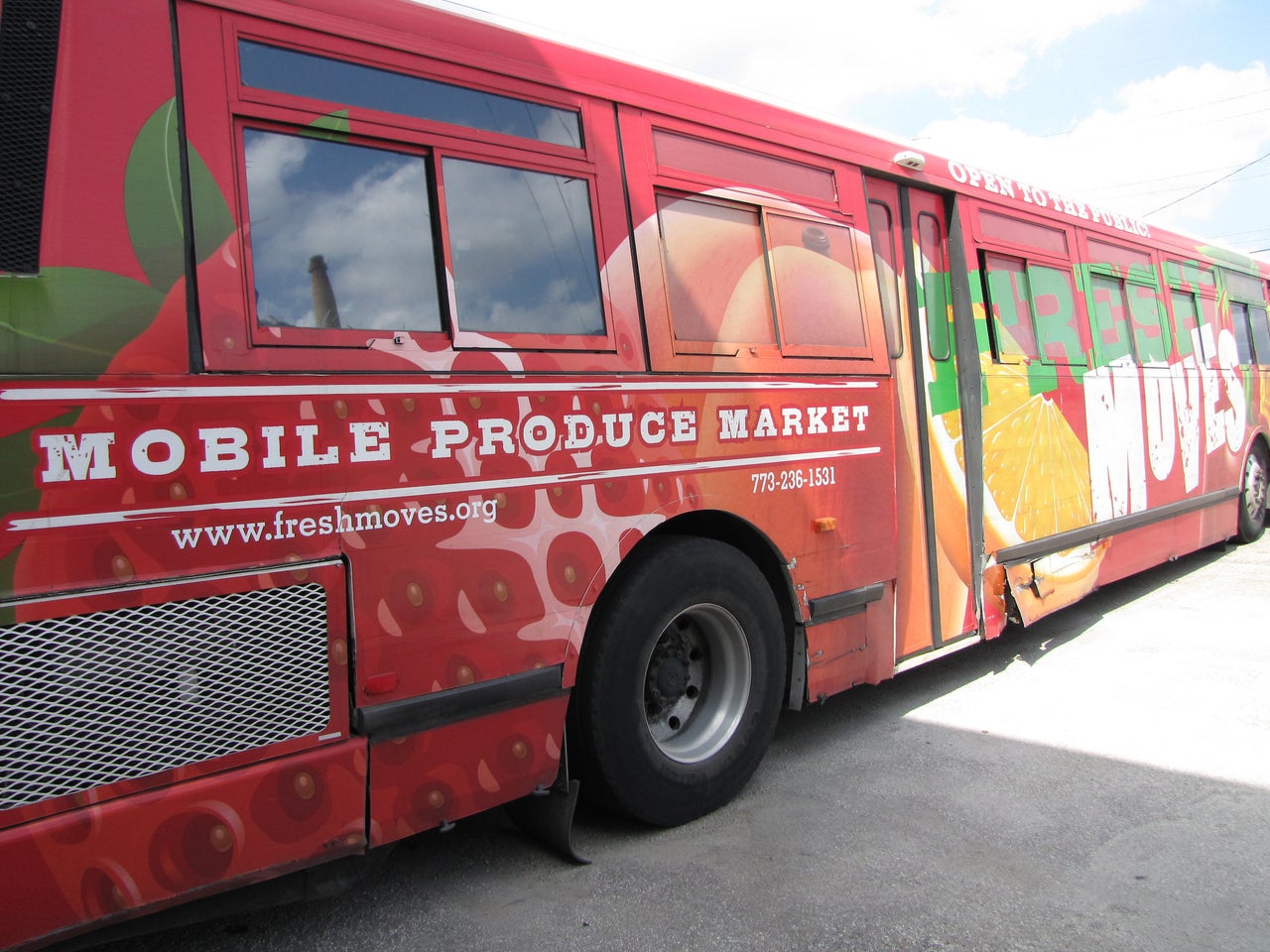 In Chicago, old city buses painted in bright colors travel routes in several low-income neighborhoods. They're not picking up passengers, though: Their interiors have been converted into mobile farm stands for the Fresh Moves project. Now, residents in communities where there are limited options for healthy food have easy, reliable access to produce grown at local farms.
Keeping communities intact after natural disasters with a new model for emergency housing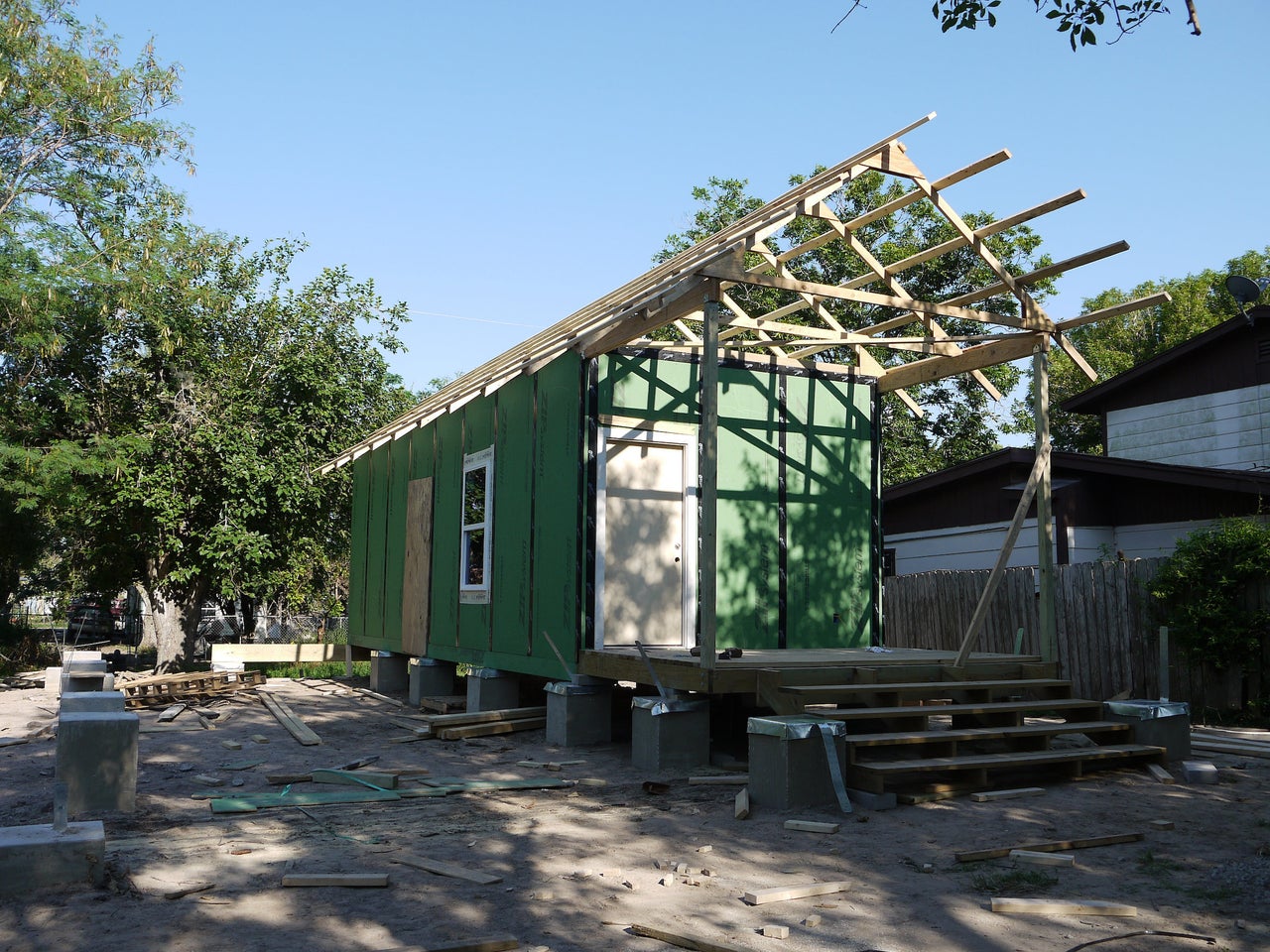 The buildingcommunityWORKSHOP, a nonprofit design center based in Texas, conceived RAPIDO Rapid Recovery Housing as a way to help communities rebuild after a disaster without long delays or displacement. Families whose houses are destroyed would quickly get small units built on their property, and additional sections of the house would be constructed in subsequent months while the family lives there. In a pilot program, BCW built 20 houses in Texas' Lower Rio Grande Valley.
Closing the digital divide in an underserved New York City neighborhood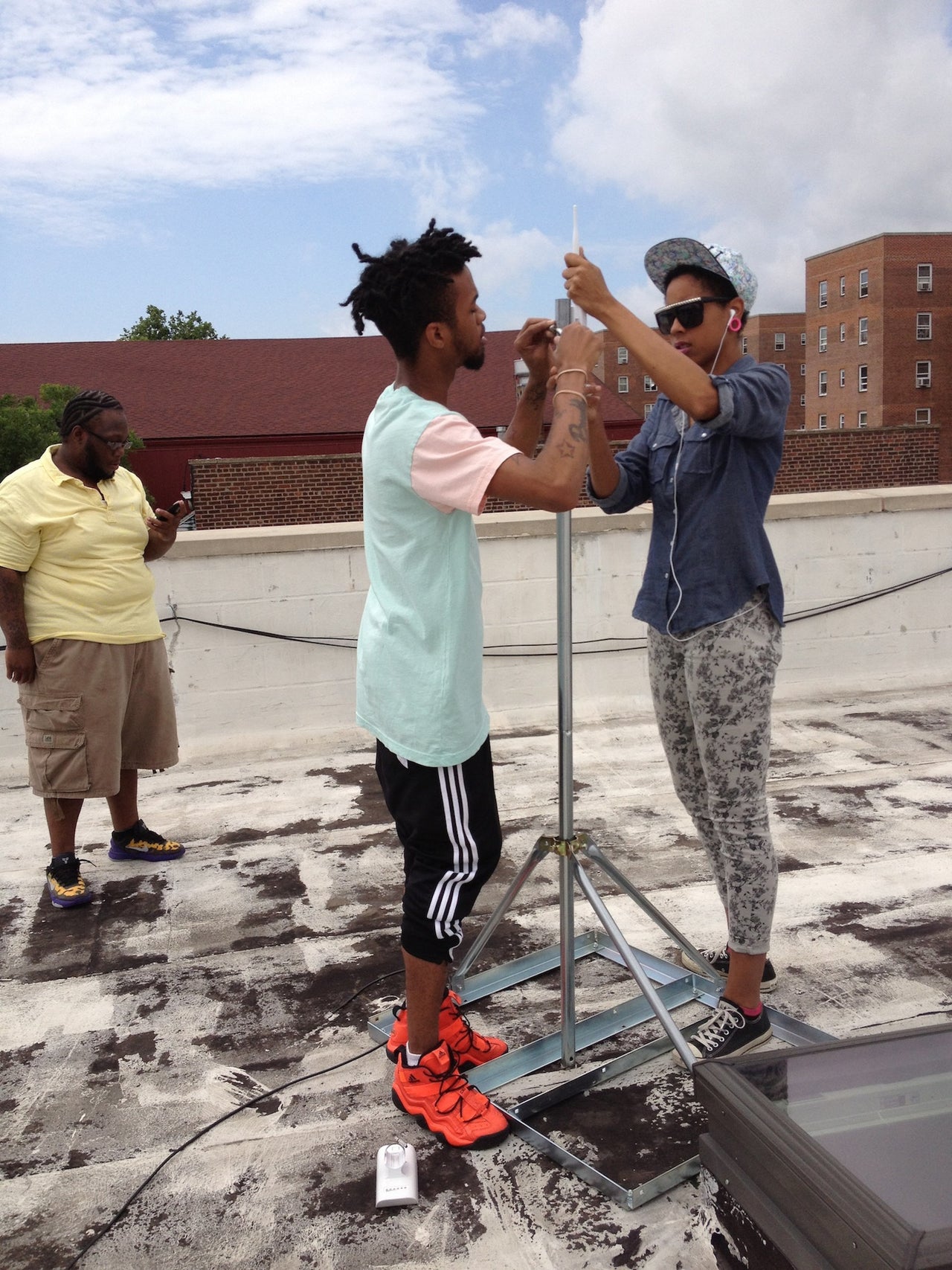 The Red Hook Initiative operates a low-cost wireless network in the Brooklyn neighborhood, giving residents access to an essential service and connecting the community. The network is maintained by young people who live in nearby public housing and take a technology training program to become "digital stewards."
Linking communities straddling the world's most trafficked border crossing with experiential classrooms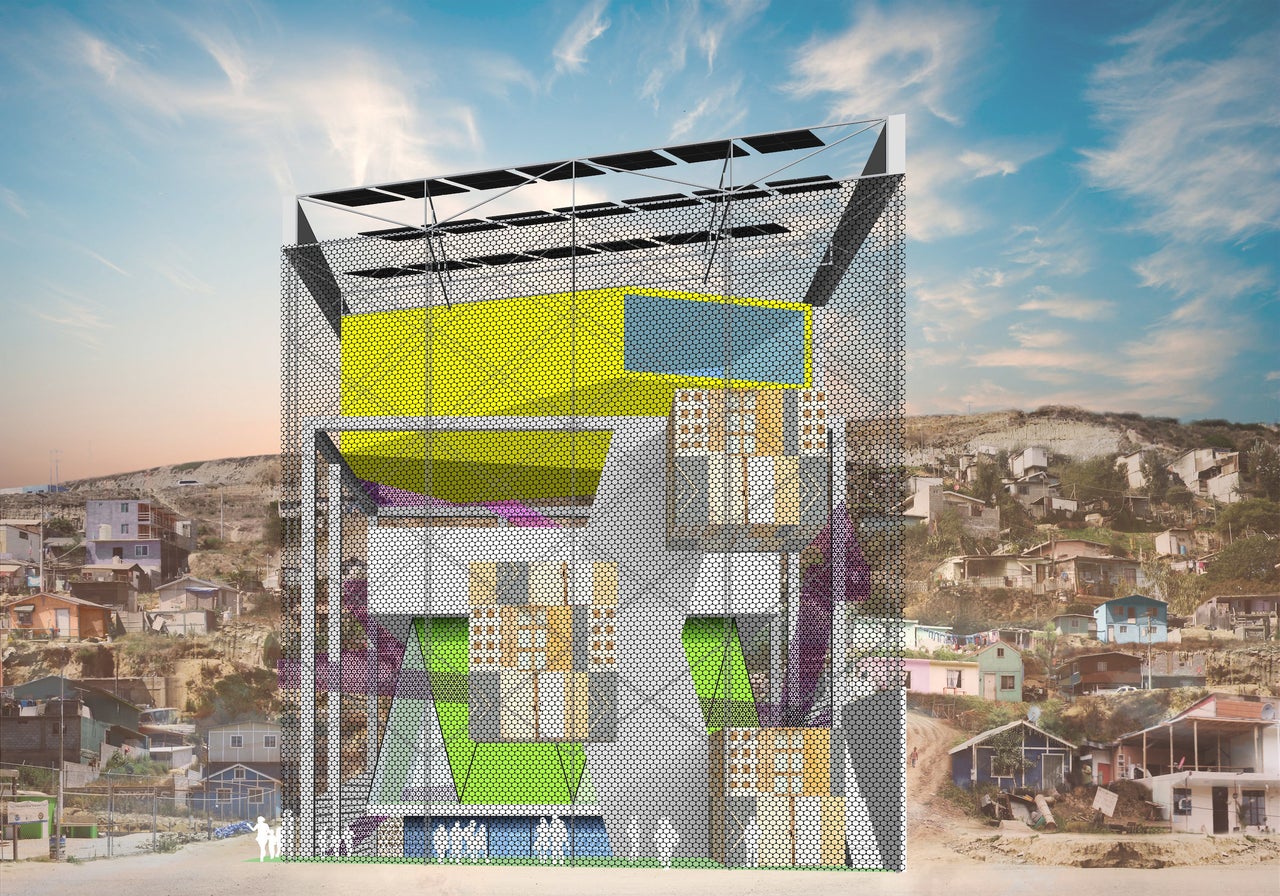 The University of California, San Diego, is designing the Cross-Border Community Station, with connected sites in the Los Laureles Canyon, Tijuana, Mexico, home to an informal settlement of 85,000 people, and in San Ysidro, California. The station aims to promote knowledge exchange between the communities and the university, and could eventually include an ecological research station, an economic incubator, a health clinic and a community classroom.
Building affordable housing that caters to non-traditional families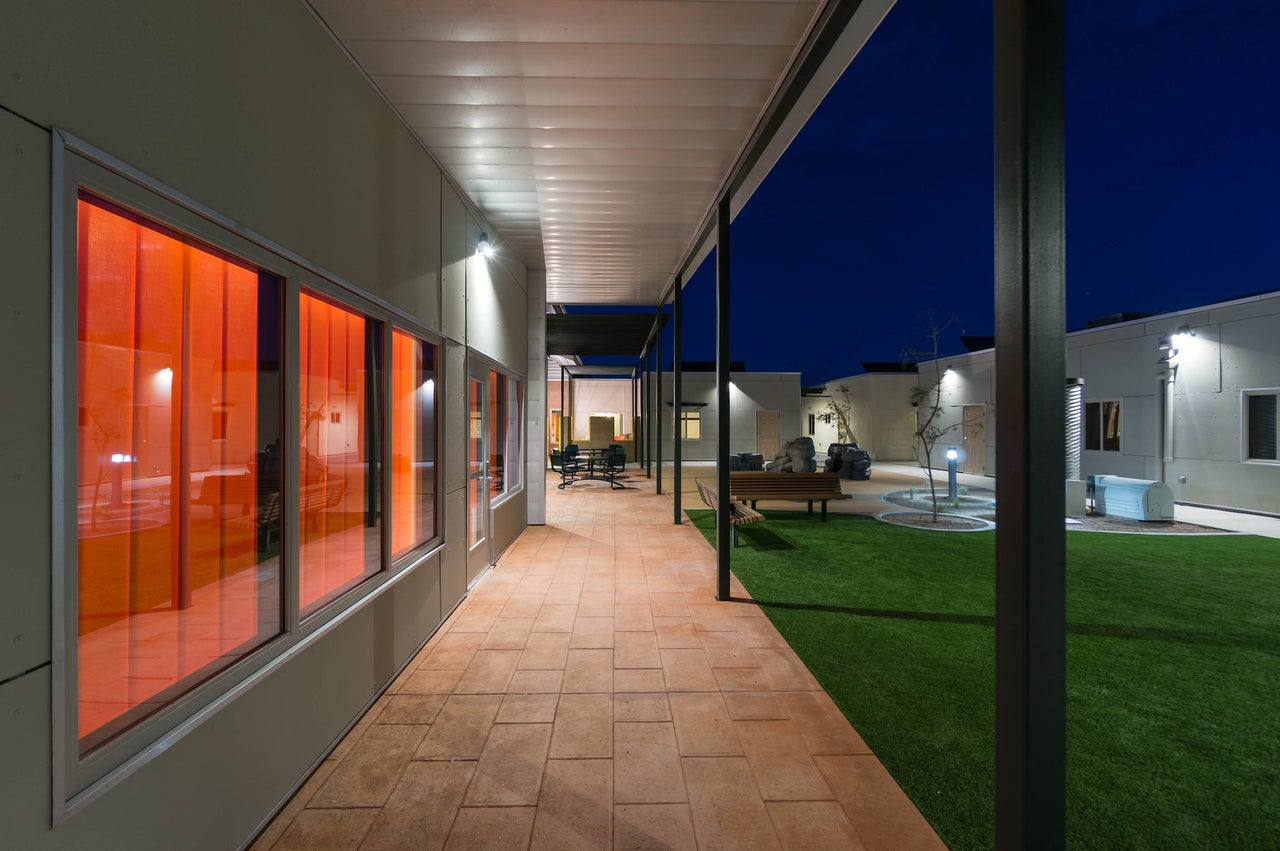 The Las Abuelitas Kinship Housing and Community Center comes out of a unique, unmet housing need: Thousands of children in Arizona are raised by grandparents, many living in homes and retirement centers that aren't suitable for families. The South Tucson development consists of 12 low-rent homes designed to meet the two generations' needs, with features like peepholes in exterior doors at eye level for children and people using wheelchairs.
Related
Before You Go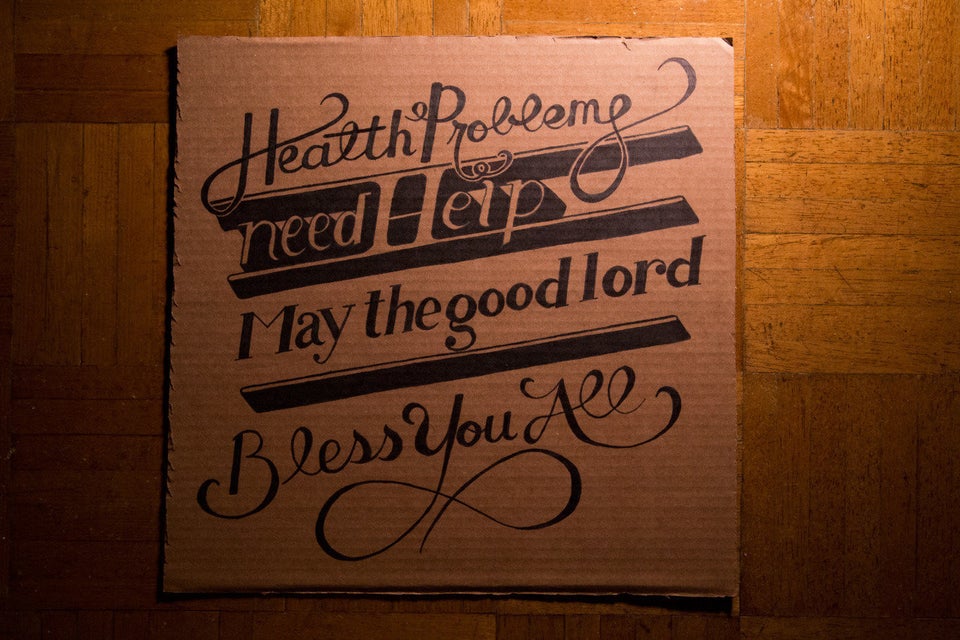 Artist Redesigns Signs For Homeless People