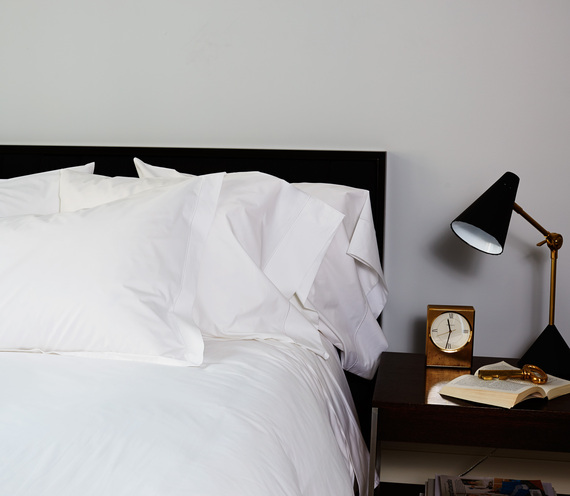 When it comes to decorating the bedroom, there's one consideration that should outweigh all others: Can you actually sleep in there? Good design takes your breath away, while still letting you breathe a sigh of relief when you tuck in for a good night's sleep. With a mix of feng shui principles, tried-and-true design practices, and ingenious DIYs here's how to sleep stylish and easy.
White Out: If you're going for the ultimate in soothing, tone down the colors. While a bright bedroom can work for some, a subtle color palette isn't just sophisticated -- it's also soothing. Gentle hues, like whites, creams, grey, and blues provide minimal distractions so you can can focus on snoozing. If you must go bold on the walls, fresh white linens balance the bold so the room still keeps you calm.
Bed Down: Position your bed for the optimal sleep. Feng shui practices will tell you to put your bed furthest from the door, where outsiders can view it; honestly, this isn't bad advice. At the very least position your bed so you can get in and out easily (even if you're sharing the space). Then find a placement that makes the bed the star of the room, while still carving out any other uses (workspace, sitting room, etc.) in your boudoir.
Count Sheep, Not Threads: Since comfort is paramount, ensure that your bedding is the very best. As you spend 33 percent of your life sleeping (if you're lucky), it makes sense to splurge on sheets. But, thread count isn't the best way to tell. The number of threads woven into one-square inch of fabric is often inflated -- with manufacturers swapping in thinner strands of fabric twisted together so they can ramp up the numbers. Don't fall for thread counts of above 600. Instead of maxing the numbers game, focus picking quality fabrics that are natural and breathable.
Get Things in Odor: Drift into dreamland thanks to a zen-like scent. DIY sheet spray turns your bedroom into a sanctuary -- no matter how loud it actually is. Mix one part vodka to three parts water with a drop or two of essential oils (lavender is the standby, but sandalwood, eucalyptus, or cardamom are just as lovely). Stow in a small spray bottle and spritz until you're seeing fields in Provence as you snooze.
Make It Softer: All those hard edges can make it hard to sleep. Fill your room with plusher surfaces and textures to give your room a cozier feel. Layer in rugs, pillows and even accents with round edges for maximum comfort. Don't be afraid to mix, but avoid too much pattern play. Subtle variants of stripes or similar hues in different textures will add interest without overwhelming you.
Minimize Mess: Don't clutter up design with visual chaos. Corral mess with chic storage, using decorative boxes and trays. You'll be able to rest your mind more quickly--since you won't be lying in bed thinking about how you should get up and clean up your space.
Two Night Stands: Good design is all about balance -- and making sure everyone in the room has everything they could possibly need. Ensure that both sides of the bed are the right side, by giving each person place to perch their nighttime needs. You don't need matching nightstands -- or even furniture. In a tight spot, a small stool, side chair or a shelf works perfectly. A handy sconce provides reading light, while being light, er nonexistent, on the tabletop footprint. Tight on space? A dresser can serve as a nightstand-substitute on one side for maximum storage.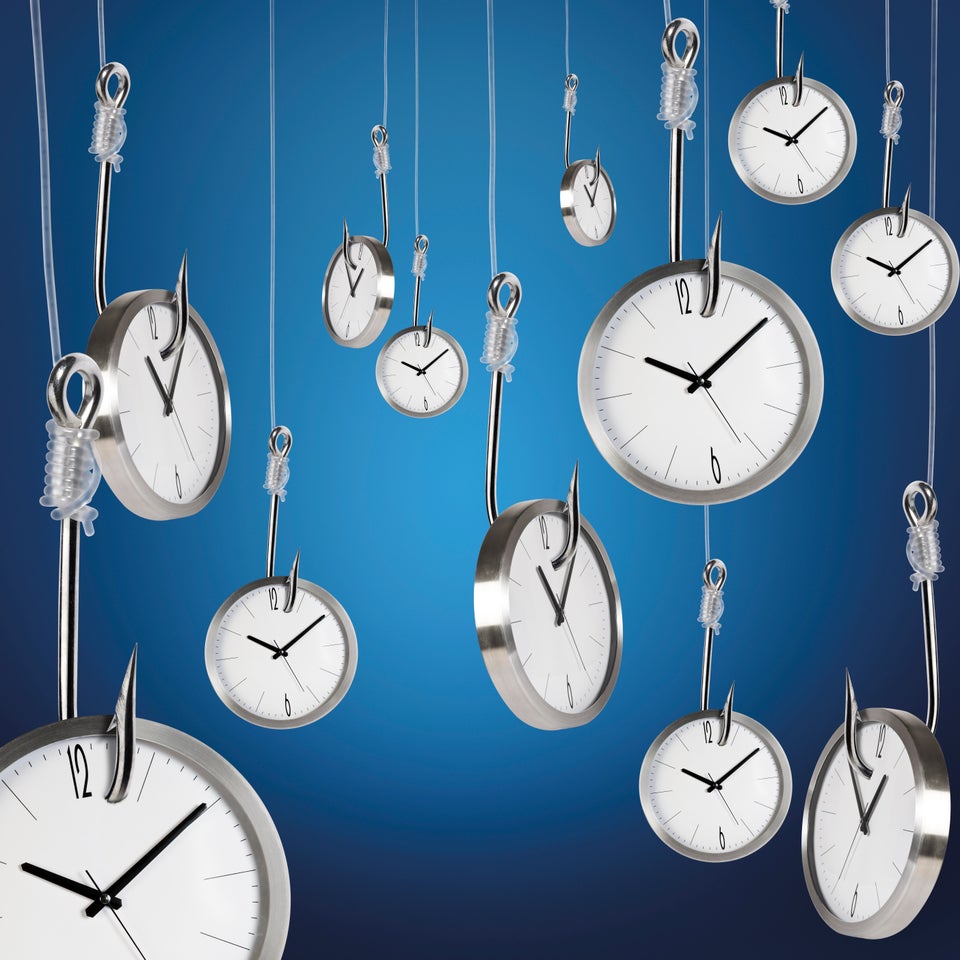 13 Expert-Approved Sleep Tips