Think about the typical day of a college student: there are classes to attend, books to study and beer to drink. Now, think about a day in the life of a 19-year-old college student who has a booming jewelry business that pays for tuition. Things aren't so typical anymore.
Secor, who is originally from the small town of Hagaman in upstate New York, started the shop in 2012 as a summer job while in high school. Since then, business has been booming. Designed by Lei is Secor's entrepreneurial focus, and according to NFIB brings in revenues approaching six figures.
"Since 2012, I've sold over 11,000 products to more than 40 countries," she said. "I opened my own website [in addition to] Etsy, and I've added a lot of different products."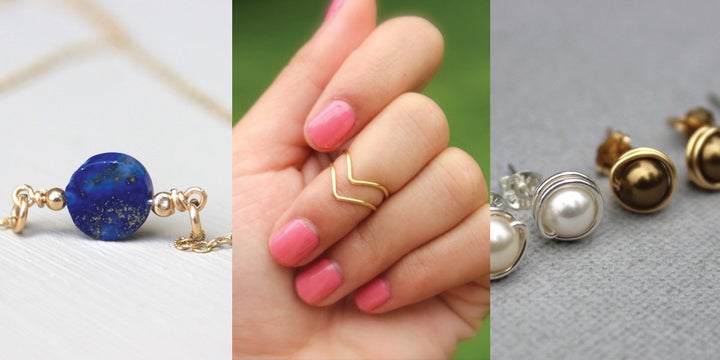 Most teens would have a million different things on which to spend such profits. For Secor, her unexpected success means paying for her education: "I didn't start with the intention of paying for college, and I'm really glad it's allowed me to do so."
Despite her blossoming entrepreneurial career, she won't be dropping out of university any time soon.
"I thought about it, but to me, college is something that you really only get to do once in your life," Secor said, adding, "Even though it's a lot of money... I never know how long my Etsy is going to last or how long I'll be selling jewelry, so I think education is an investment."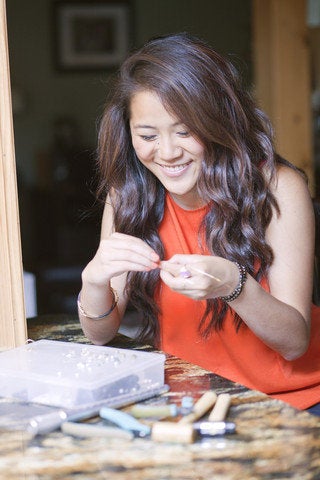 Speaking of commitments: Secor spends an average of about four to five hours a week on the business on top of attending classes, studying and socializing. Surprisingly, she finds that the jewlrey-making helps her unwind from her busy schedule. "I really like to do it," Secor said, "so even though it is a job, it's also a break from schoolwork."
If you're looking to start your own business, Secor has the following tips:
1. First and foremost, you can probably teach yourself a skill. Secor didn't have formal training in jewelry crafting -- instead, the entrepreneur said, "I just picked it up myself. I watched a lot of online tutorials on YouTube and jewelry-making websites." You can find free online courses on just about everything.
2. Be aware ... of your resources, that is. "My biggest resource was the Internet, so I really took that to my advantage and I really took a long time researching stuff," Secor said, adding, "I think it's important to work with what you have in order to attain more."
3. Do your thing, no matter how young you are! When asked about how adults often look down on millennials and their crazy ideas, Secor responded perfectly. "I think [teens and 20-somethings] are really passionate about what they do and they have a sense of self," she said. Youngins have great minds, too, you know.
Dress up with HuffPost's Pinterest: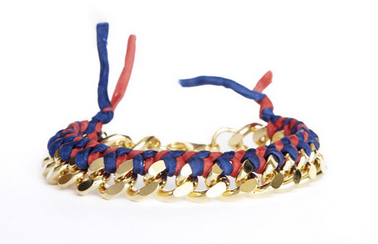 Summer Jewelry Must-Haves
Related