Learning the ABCs is a big early childhood rite of passage. One dad has found a way to make this milestone even more special (and delicious) for his daughter.
When graphic designer Tommy Perez's 2-year-old daughter Zoë was starting to learn the alphabet, he came up with a creative idea to help her out. He thinks of Zoë's favorite foods that start with each letter of the alphabet, and then he forms those foods into that letter. The result is a beautiful edible typography project called "A to Zoë."
Working from home as a freelancer without set hours, Perez found it hard to balance design and family time, he told The Huffington Post via email. But this project has allowed him to combine them. The daddy-daughter duo work on each letter together, and then Perez photographs Zoë's hand with the letters and uploads them to his Instagram. "For the 'Q' and 'F' I let her go to town scattering the quinoa and sprinkles," Perez said. "I always try to let her have fun and play with the food before I start making the actual letter," he added. He also noted that the image of her little hand reaching toward each letter has become an icon of the project.
Although Zoë can't always participate fully in the construction (the "R" for example was cut out of big Rice Krispies Treat with a knife), she still finds ways to enjoy herself. "I think her favorite part would have to be sneaking treats during the construction of each letter ..." Perez said. "She just loves spending that time with me, being creative and free. She loves starting each letter, working through it and finishing it."
For Perez, the project is not only a fun way to teach his daughter the ABCs, but it has allowed him to shares his love for design and typography with Zoë. "I'm really glad that I'm able to include her in my work and something that I'm very passionate about," he said. "I also love that she's not only learning about food and letters, but also gaining great life skills."
When asked if he had any tips for parents to looking to do something creative with their kids, Perez emphasized the importance of having fun and not stressing. "At the end of each project, (even if it was a failure), we always give each other a high five and she tells me, 'Good job, dada!' That's one of the best feelings ever! Knowing that she's happy and had fun is what it's all about."
Check out the some of the amazing edible letters from "A to Zoë" below:
A is for Applesauce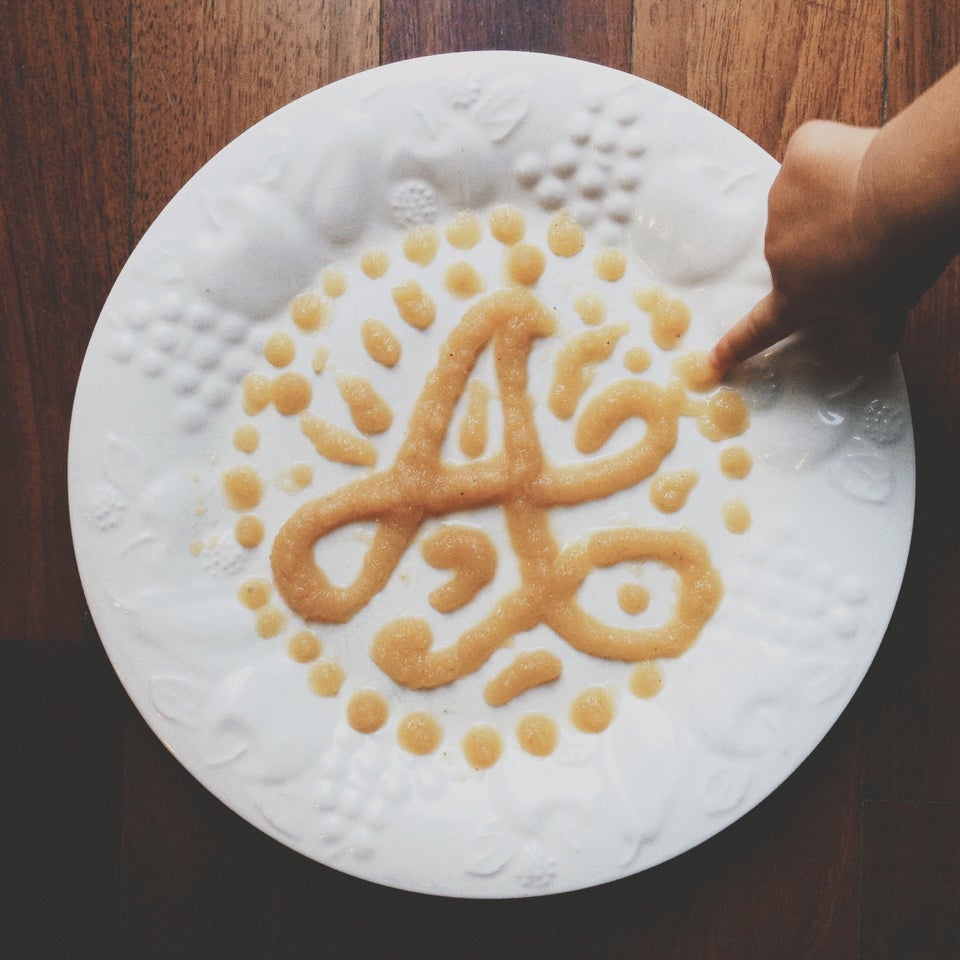 B is for Bacon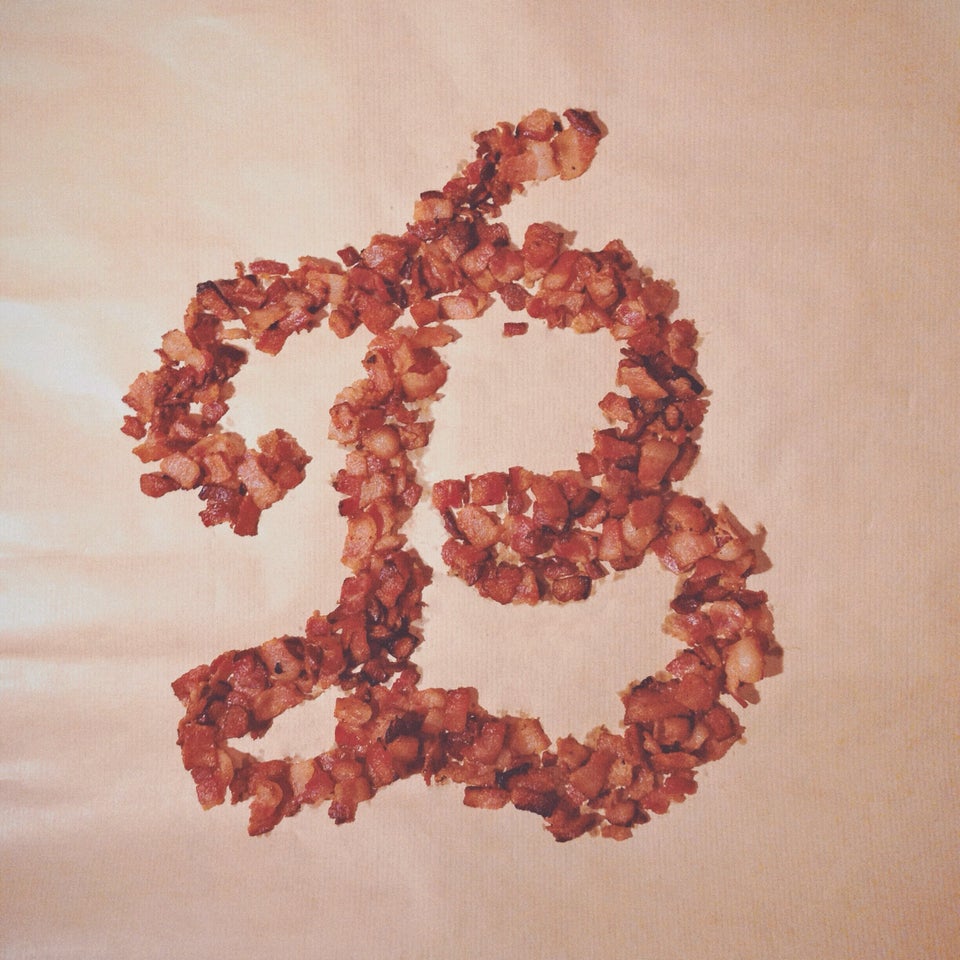 C is for Cookie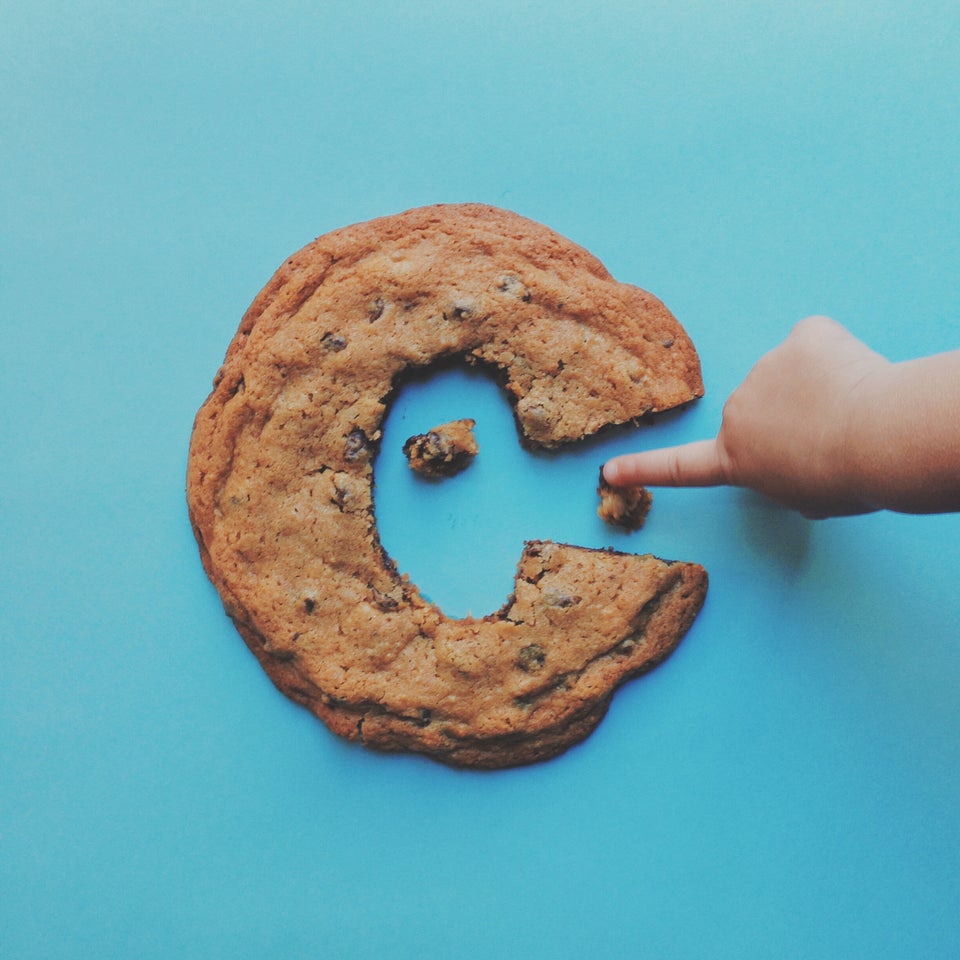 D is for Dots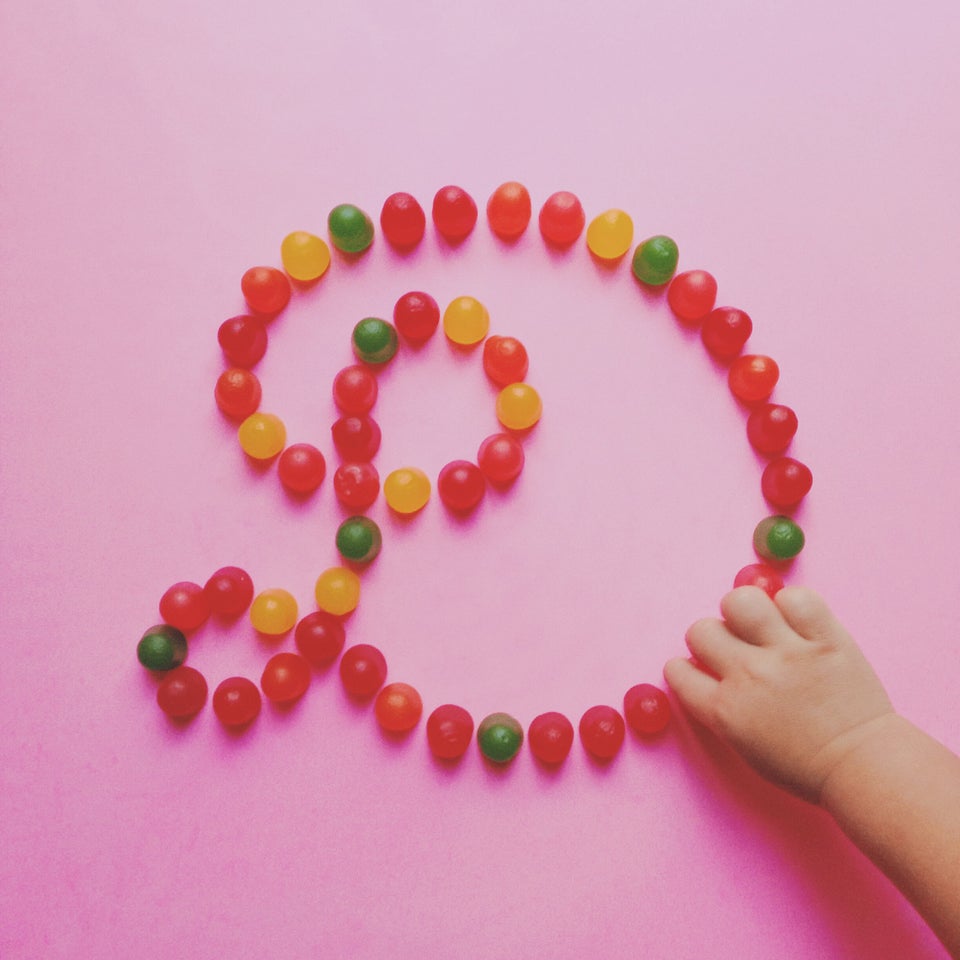 E is for Eggs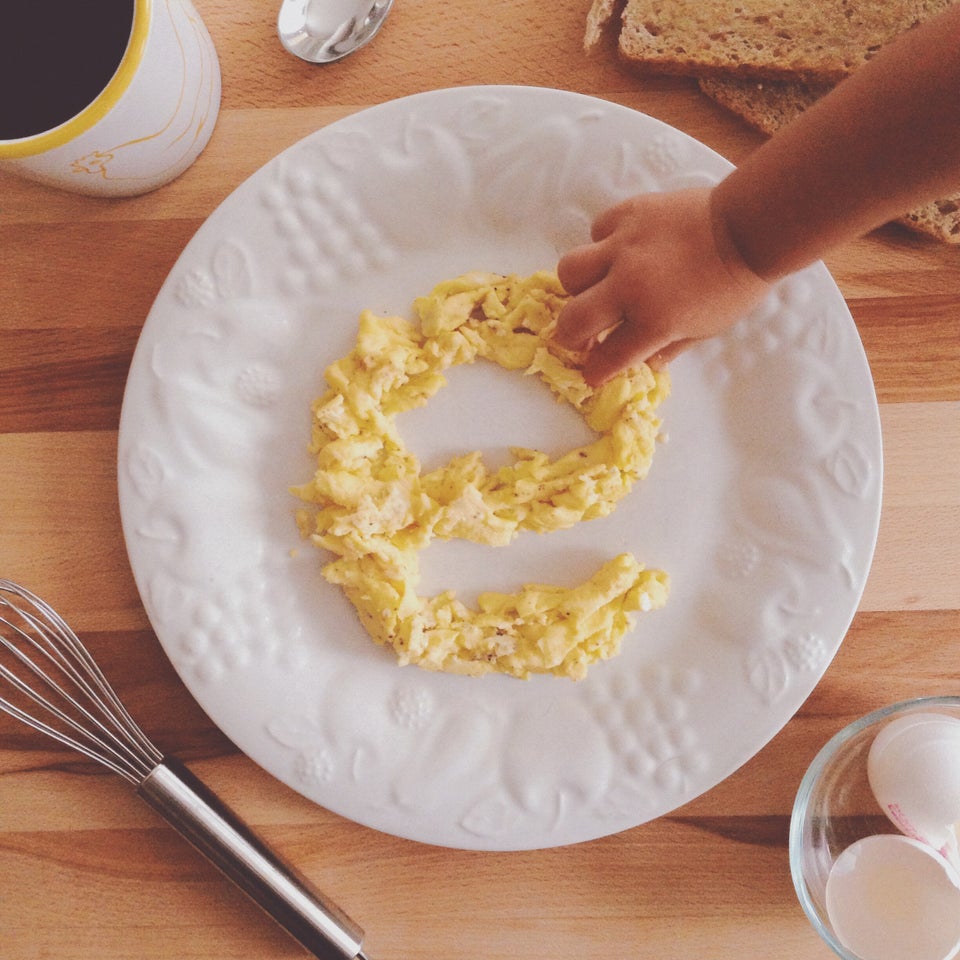 F is for Flour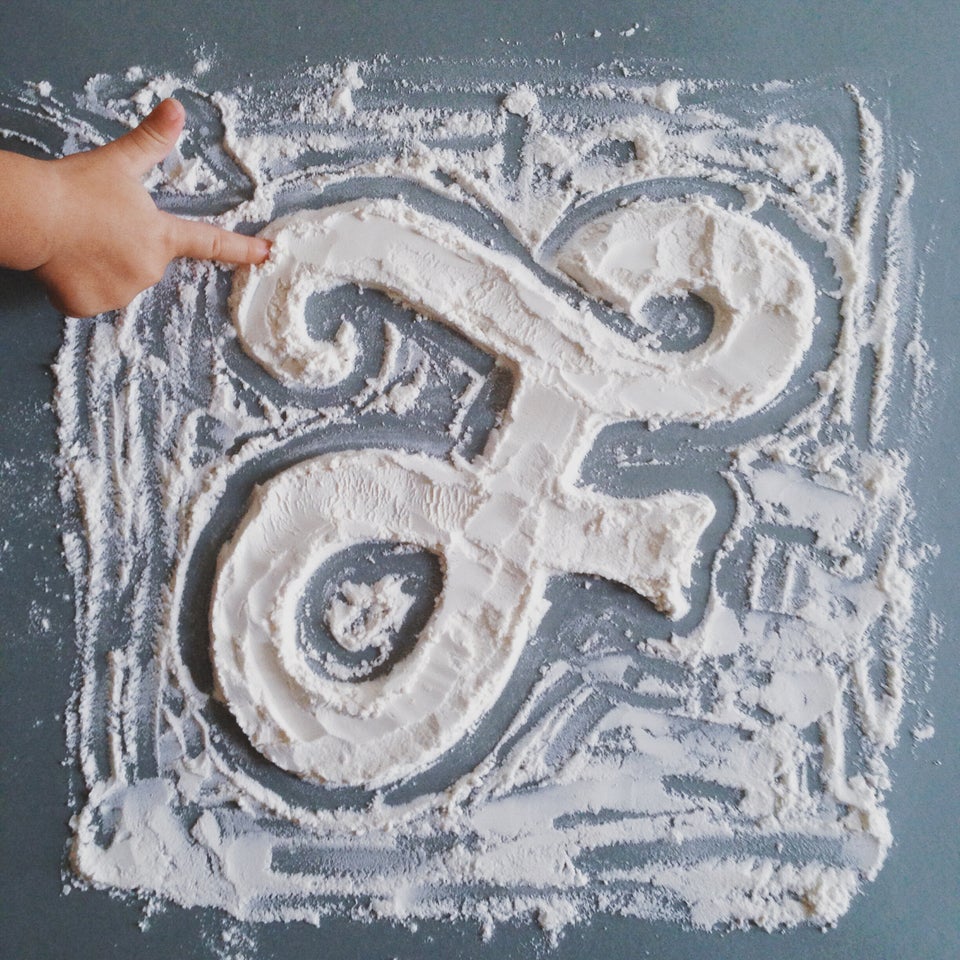 G is for Granola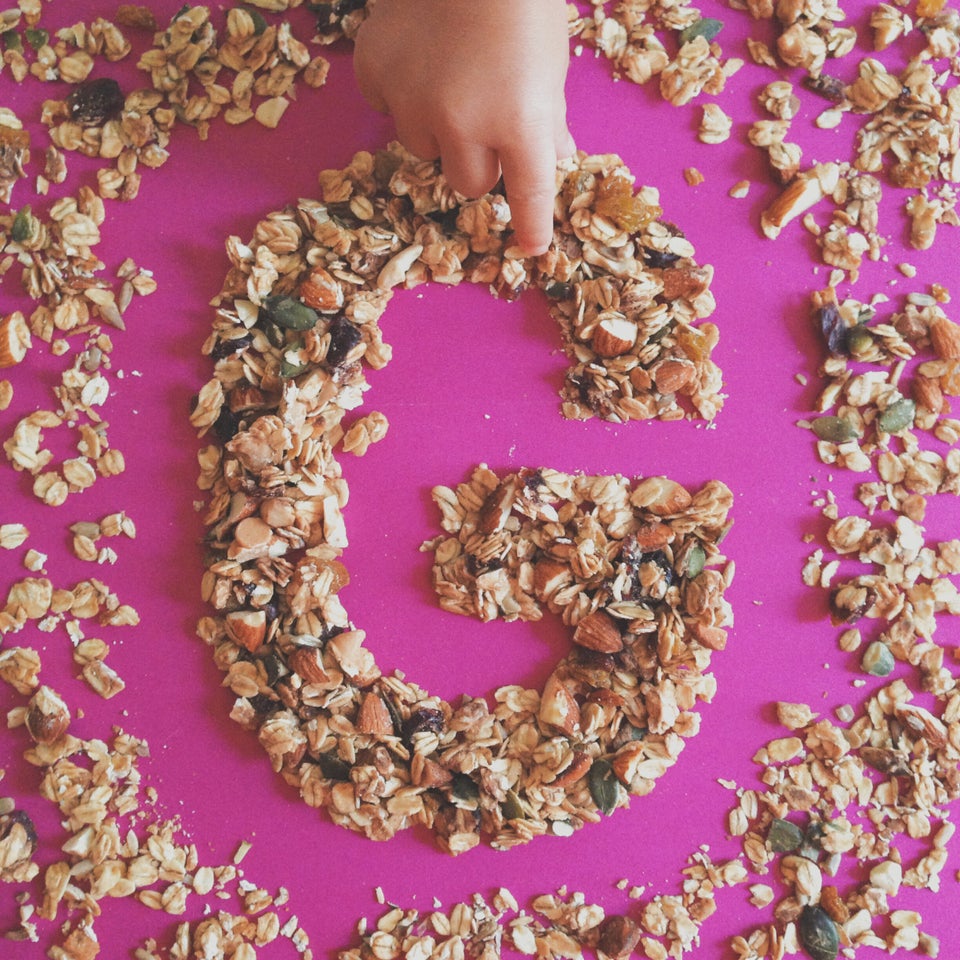 H is for Hummus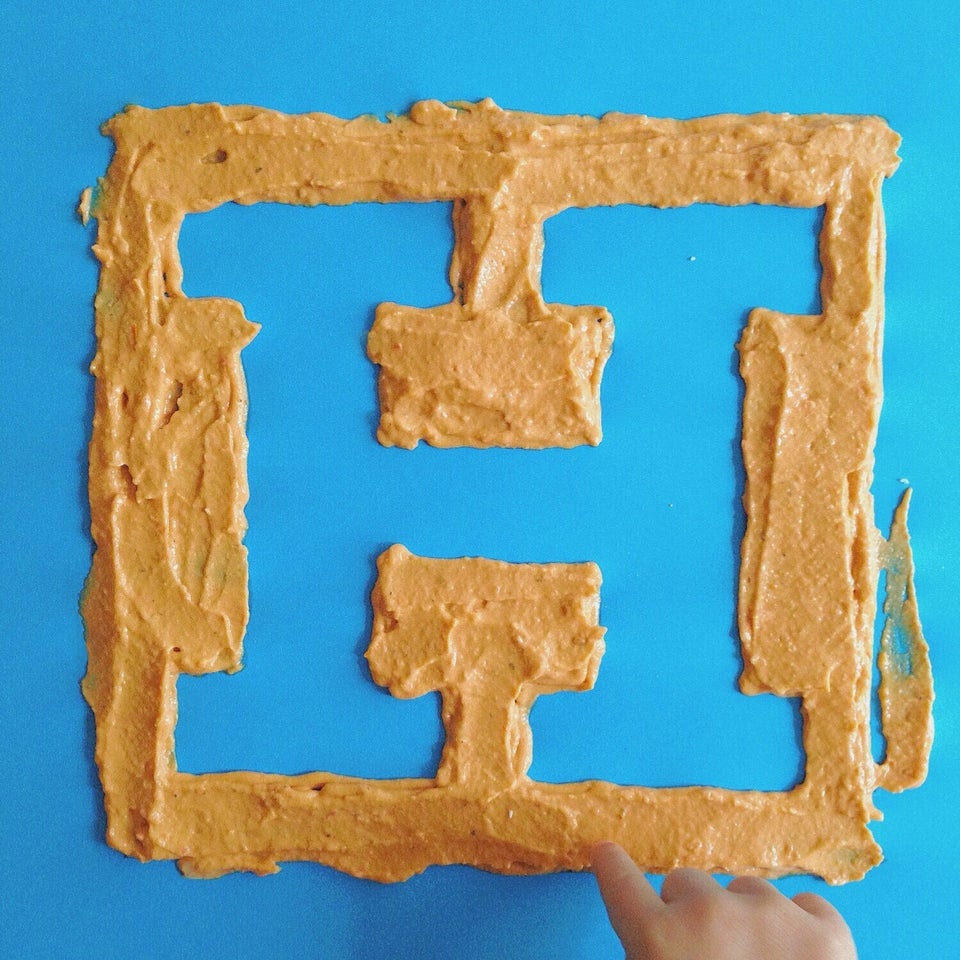 I is for Ice Cream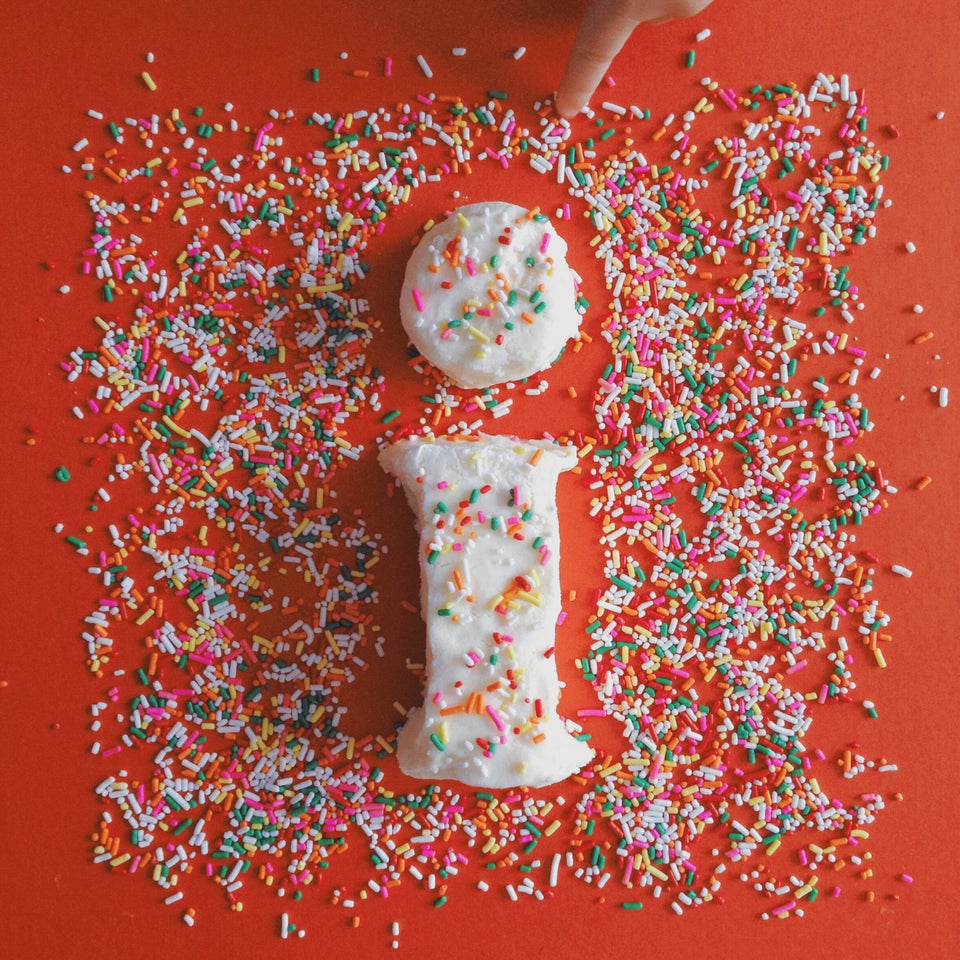 J is for Jelly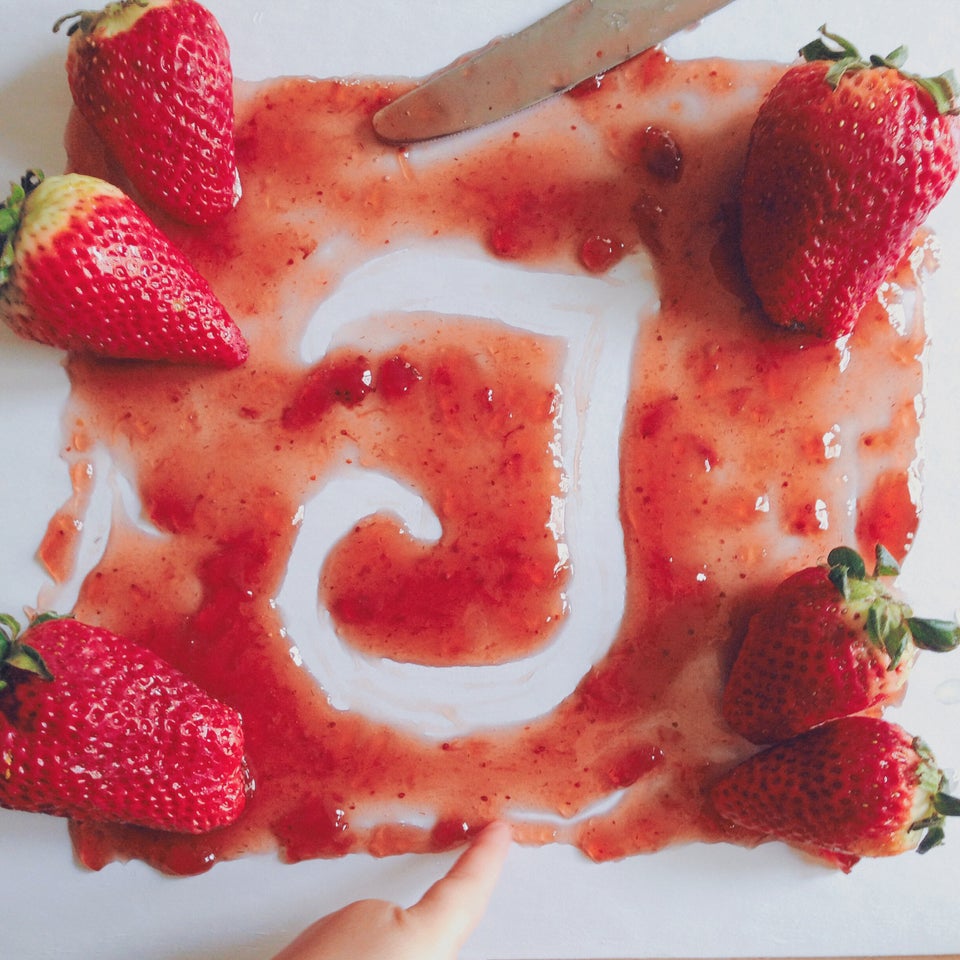 K is for Kale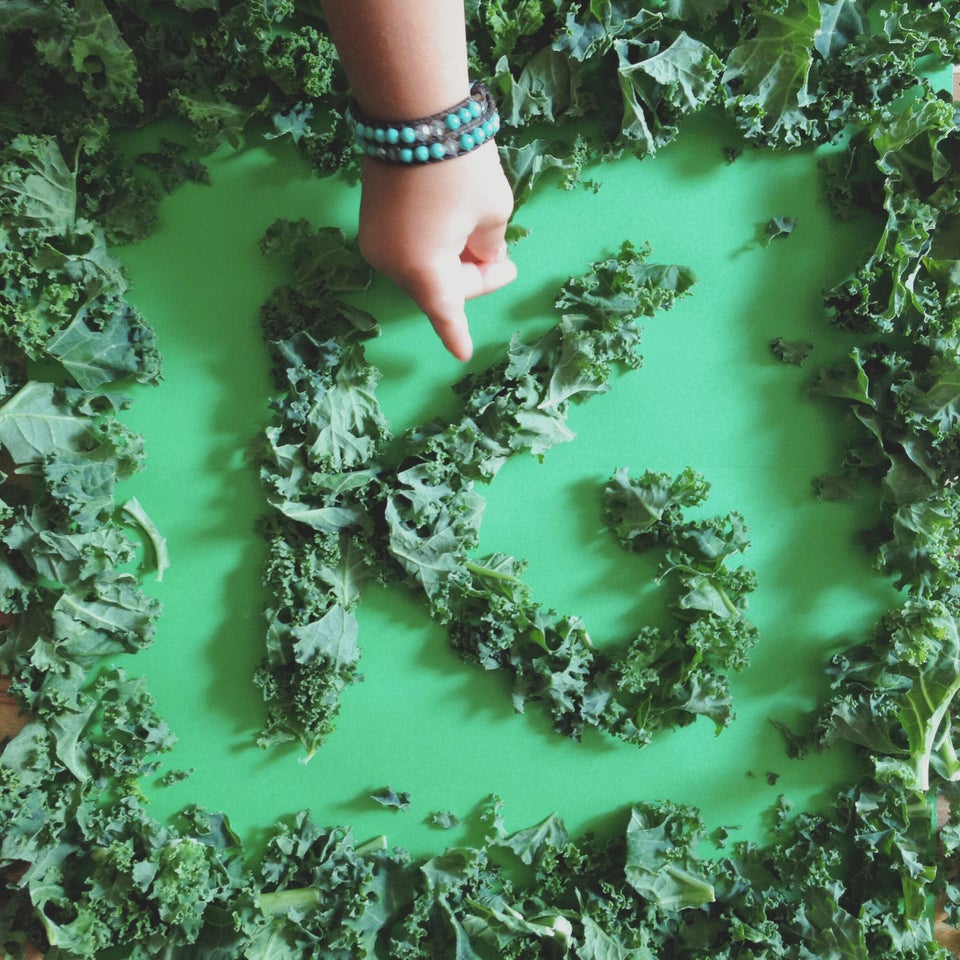 L is for Licorice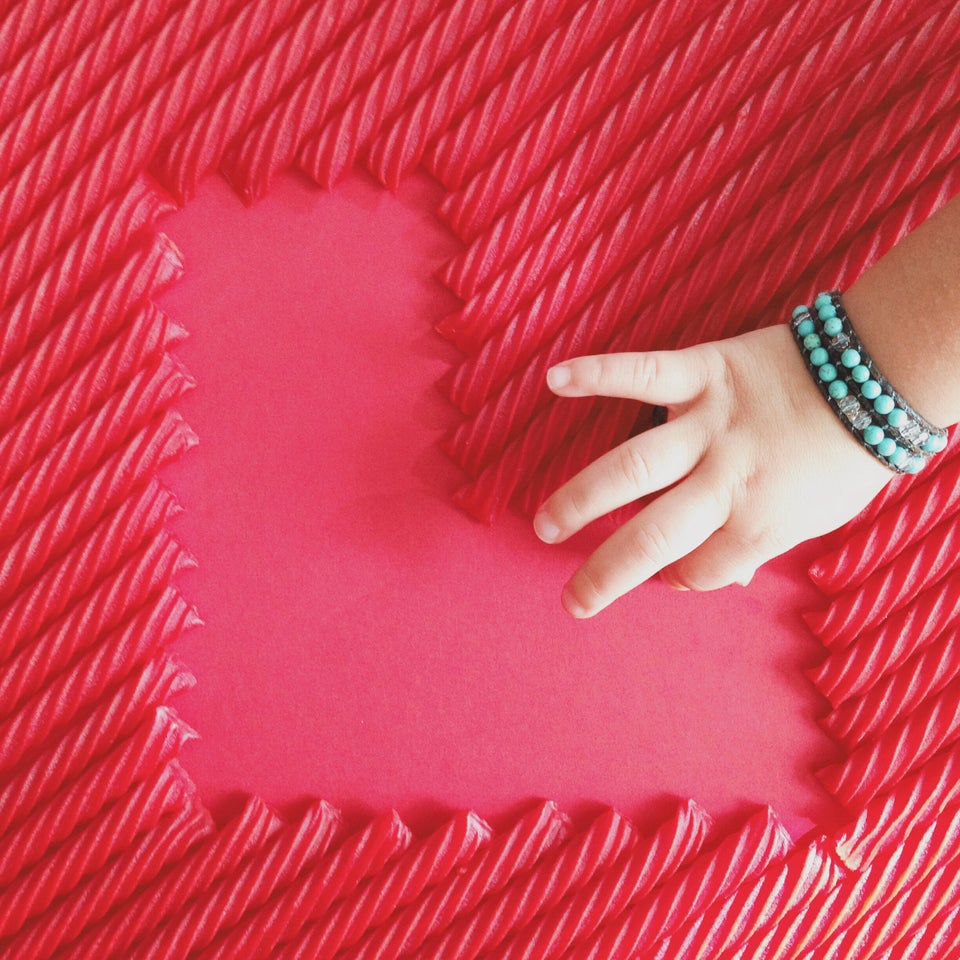 M is for Macaroni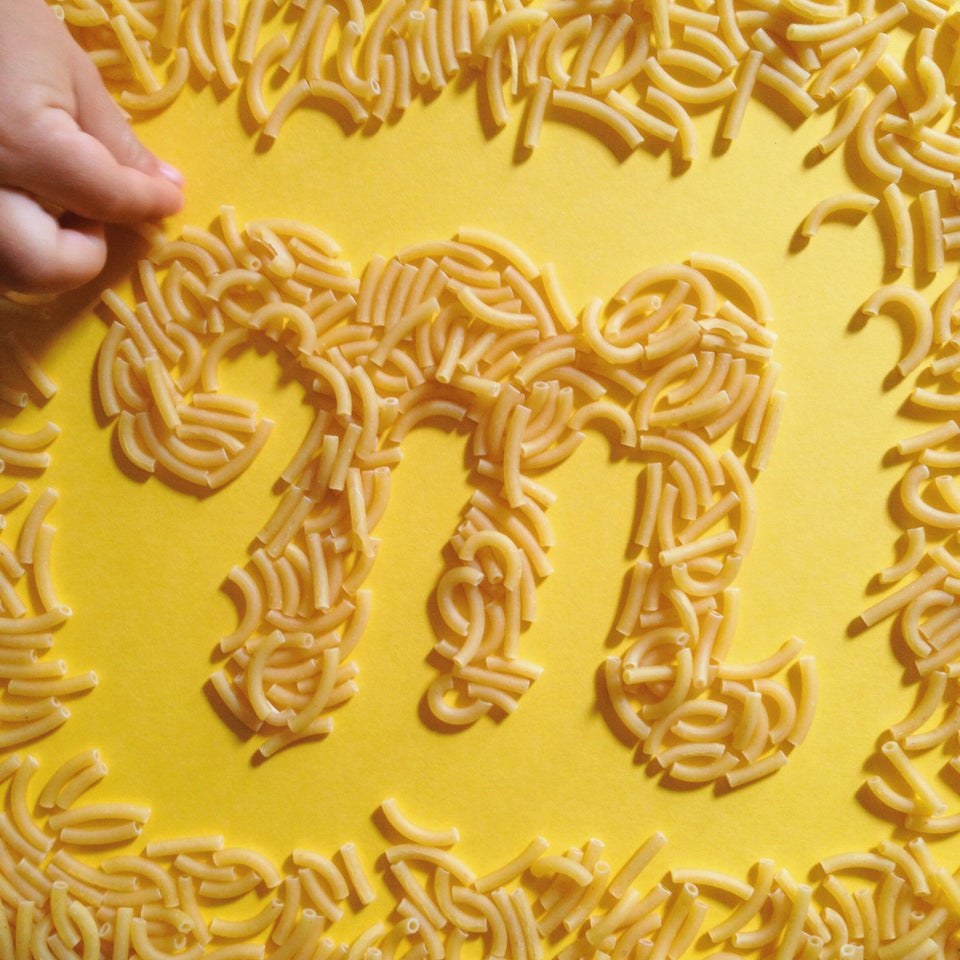 N is for Nachos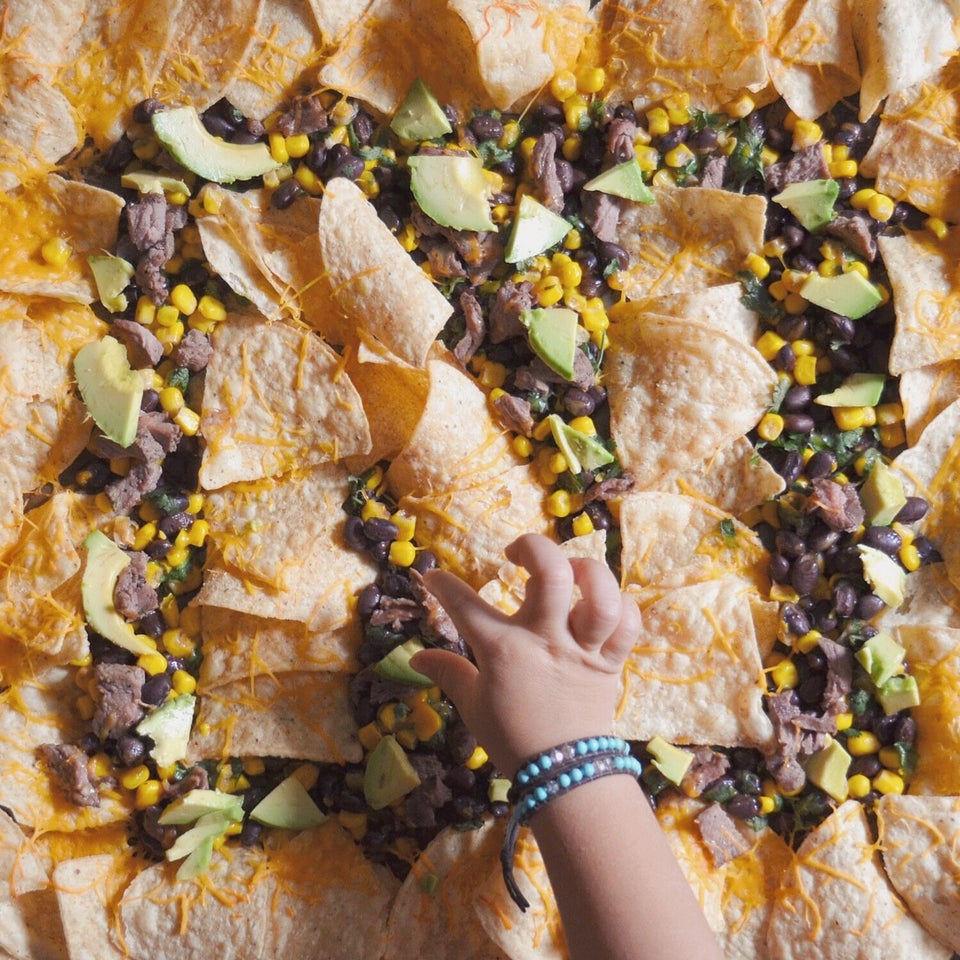 O is for Olives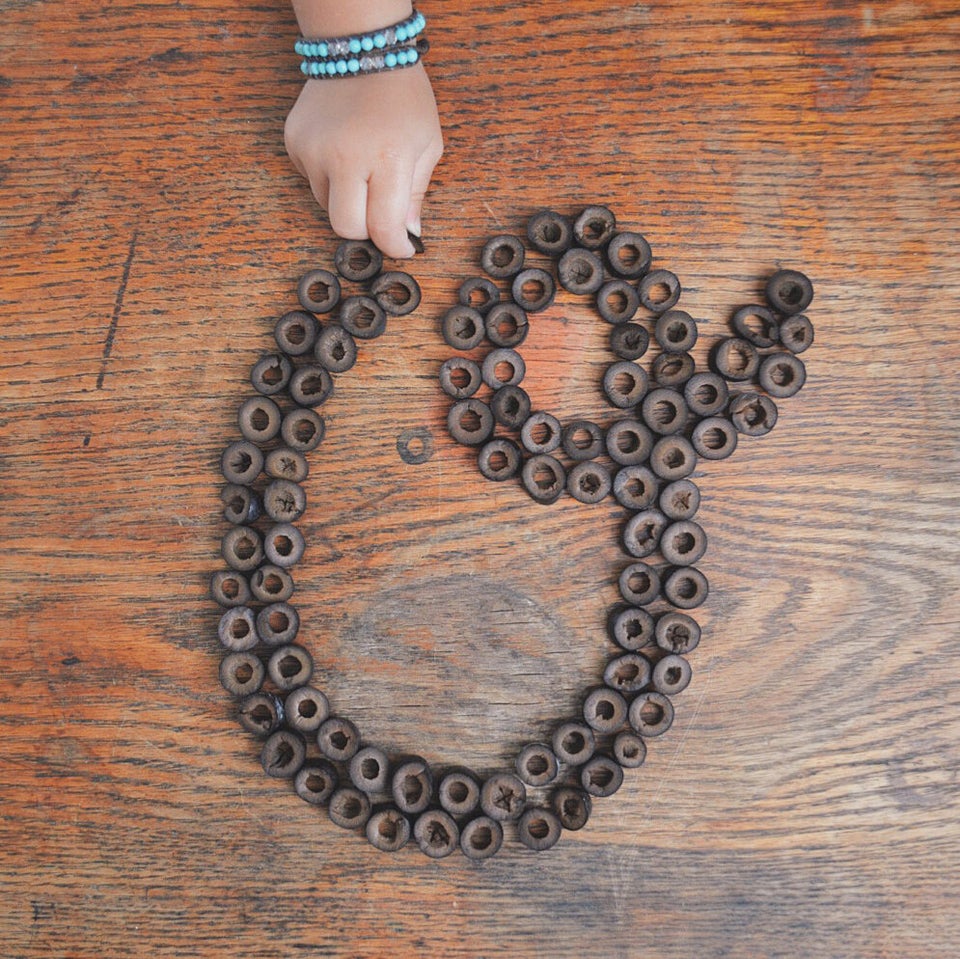 P is for Pretzels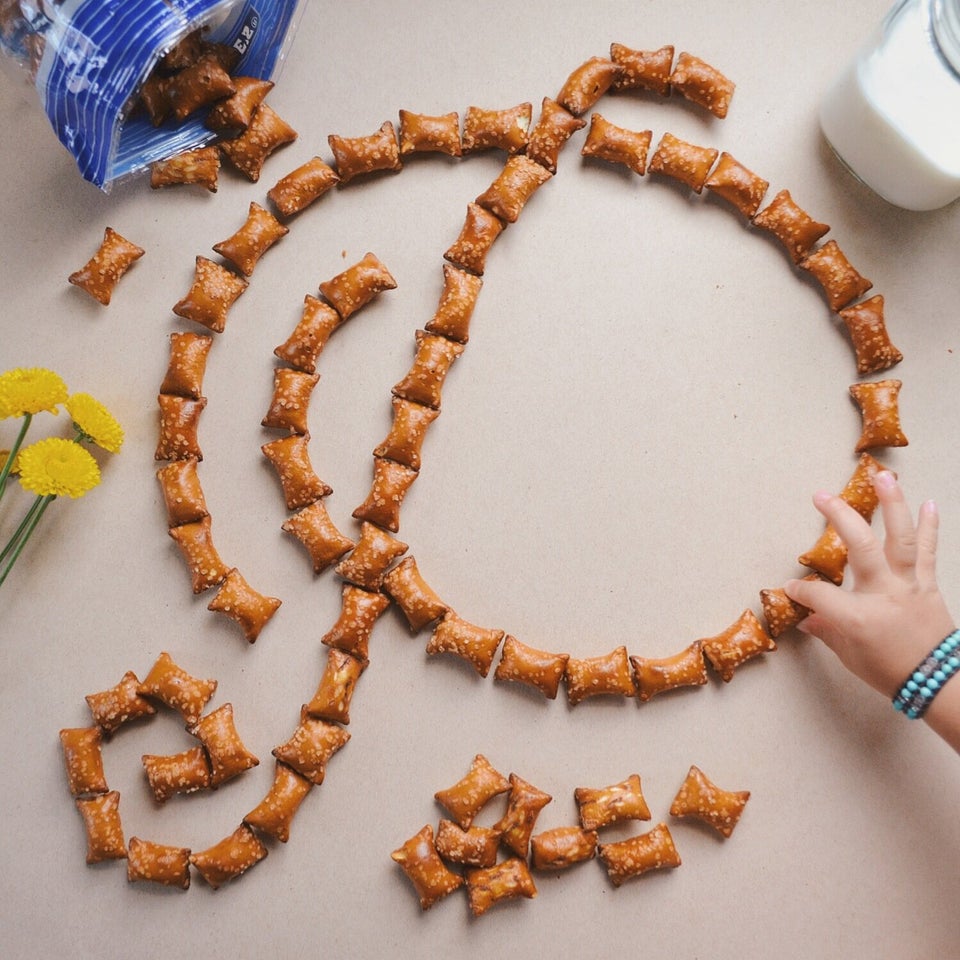 Q is for Quinoa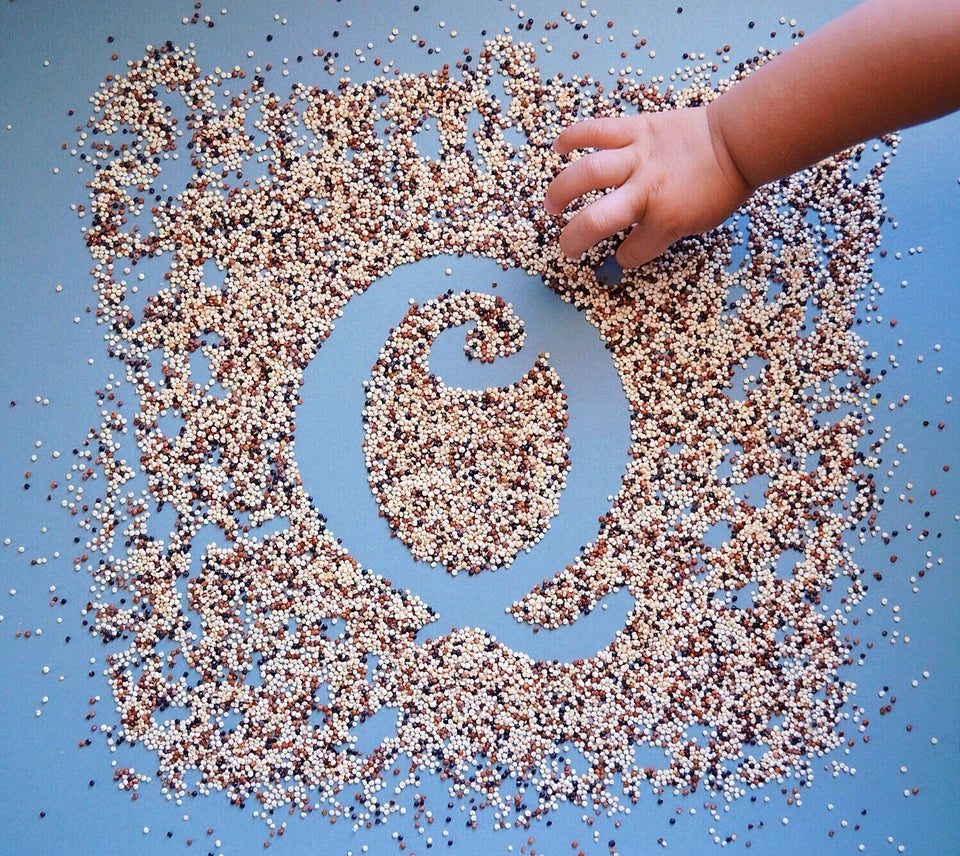 R is for Rice Krispies Treats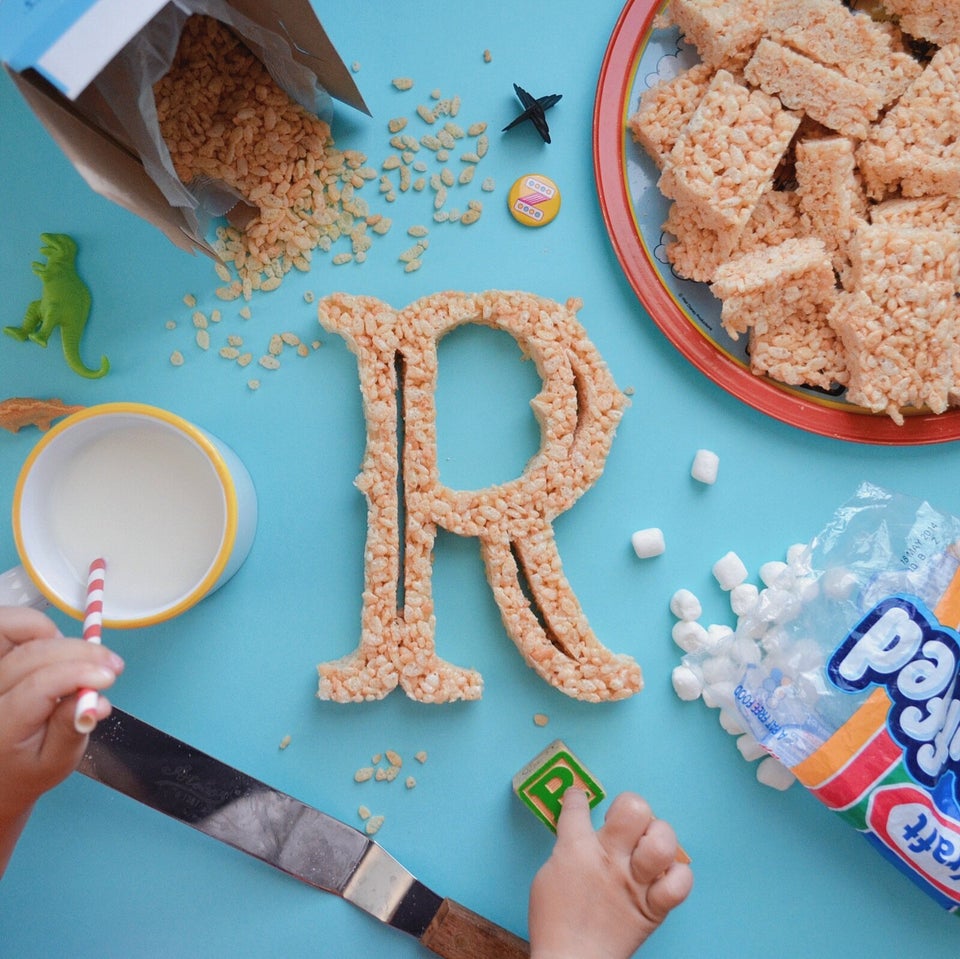 S is for Sunflower Seeds
T is for Tomato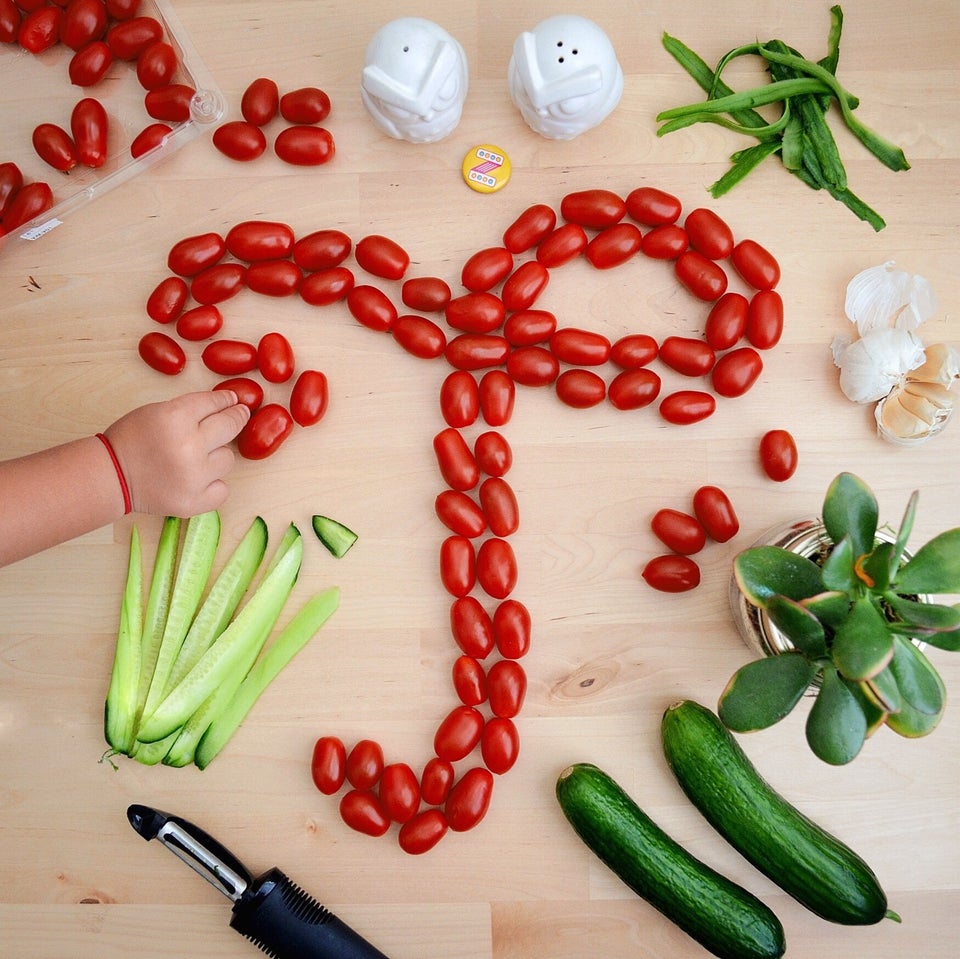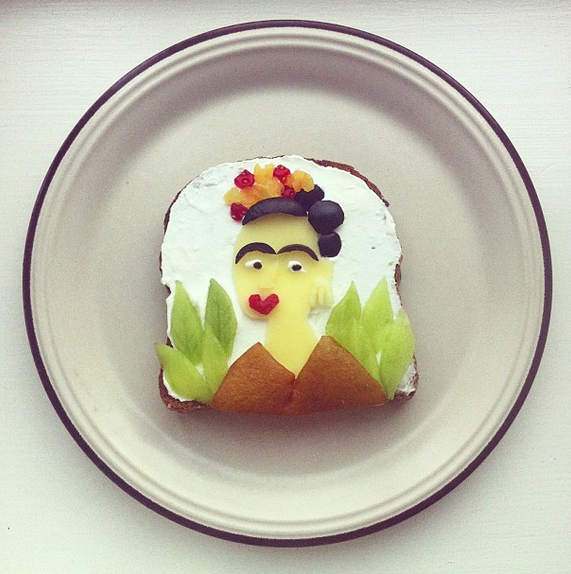 Ida Frosk's Amazing Food Art