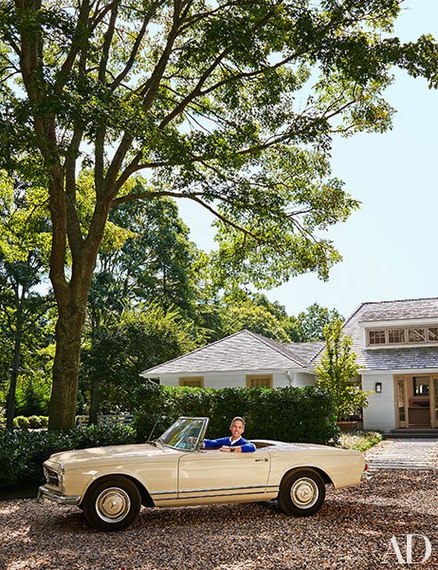 (photo: Oberto Gili)
Designers have a knack for spotting potential in spaces the rest of us might well overlook, a talent that is often apparent in their own homes. Take David Kleinberg's weekend residence in East Hampton, New York. When the decorator first encountered the 1980s house, while in search of a rental four years ago, it was a far cry from anything he'd ever fantasized about owning. "Architecturally, it was pretty gruesome," Kleinberg says of the then-nondescript single-story structure. Still, the place had a few notable attributes, namely its expansive four-acre plot adjacent to a nature preserve, its proximity to the village of East Hampton and its secluded position down a dramatic driveway. "We got to the end of that long drive, and I said, 'I don't really care what the house looks like--I'll take it!" the designer recalls.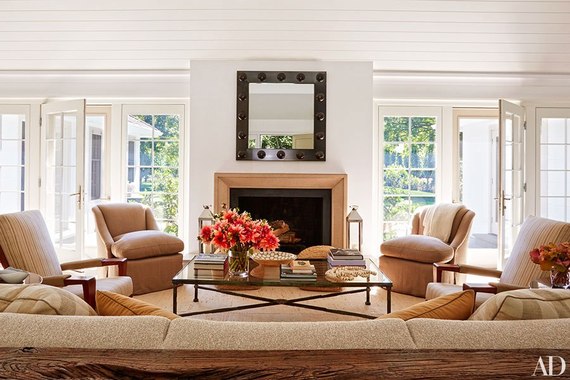 (photo: Oberto Gili)
This willingness to abide the home's shortcomings lasted two years, during which Kleinberg rented it. "The sense of privacy was so amazing, I just got used to the plastic-lined shower stall," he jokes. But right when the designer determined he'd had enough, the property was put on the market. He immediately resolved to buy it and rework the dwelling to better reflect his sensibility and lifestyle. "It's a great luxury to live in a space before renovating it," he says. "You already know exactly what it needs."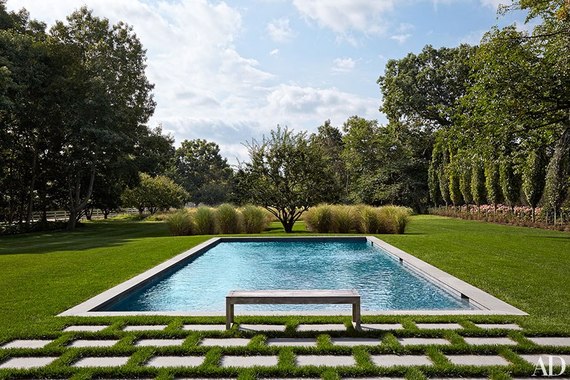 (photo: Oberto Gili)