While the industry's obsession for dressing overexposed celebrities does not seem to fade, royals the world over have quietly fallen head over heels with Sandra Mansour's poetic designs. During my recent trip to Lebanon, I met with the designer writing modern-day fairy tales and very happy endings.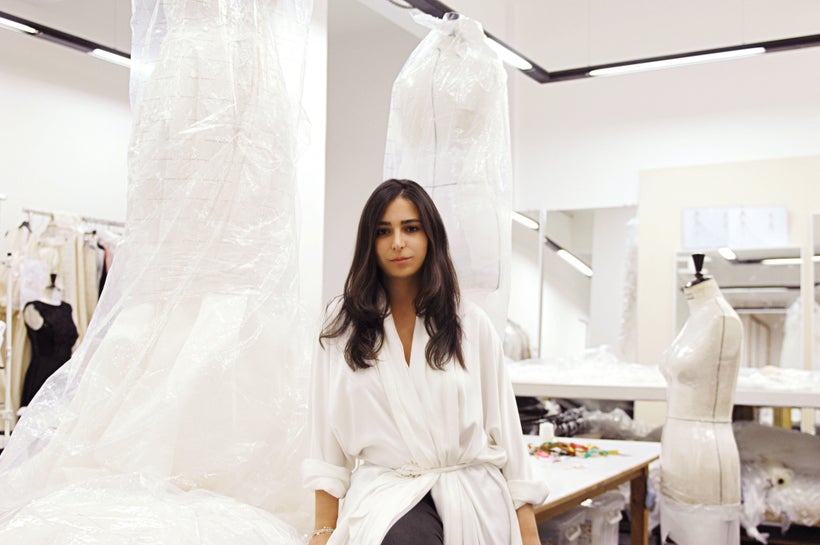 Nestled at the end of a long hallway in a sunny Beirut courtyard is a little blue door leading to the ethereal world of couture and infinite elegance of the Swiss-born Lebanese designer. The showroom atmosphere and decor mirrors the intricate simplicity and magnificence of Mansour's sought-after pieces. "I've designed it myself" - she candidly shared.
Sandra Mansour was born and raised in Switzerland. Her designs encapsulate European elegance and the fiery passion of her Lebanese roots. On her time at the Beaux Arts, she said "I found myself in a world of beauty, where everyone was speaking the same language. The language of Art."
During this experience, the designer was inspired to further explore her Lebanese heritage. What better way and destination than Elie Saab's very own atelier in Beirut?
"It was a real revelation to me. I found my very own alphabet and discovered a world where draws, prints, design, embroideries and multiple textures gave life to unique creations." In 2010, she officially launched her namesake brand and opened her Beirut studio.
"Lebanon is a place of endless inspiration to me – the sea, mountains and colors give so much purpose to my life. Being based here was a natural choice. Lebanese craftsmanship has been passed down from generation to generation, therefore it truly is an art form, a skill that give my pieces that extra bit of magic. "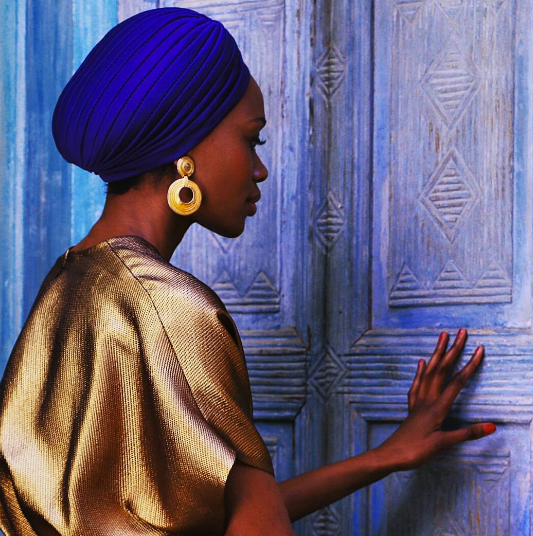 The delicate silence of artisans' hands carefully perfecting a spectacular gown was oh so golden. It was April then- they wouldn't reveal the piece was for newly-weds Ekaterina Malysheva and Prince Ernst August of Hanover's recent ceremony July 8.
"I am so tired but happy! I just returned from Europe where I dressed Crown Princess Mette-Marit of Norway" explained Mansour while walking me through her space.
Somewhere amongst her internationally acclaimed fellow countrymen Elie Saab, Georges Chakra, Zuhair Muhad and George Hobeika, Sandra Mansour has indeed earned a glorious seat at the table.
"I don't consider myself famous, nor do I consider that of my brand. My main focus as a designer is to constantly create with or without acknowledgement."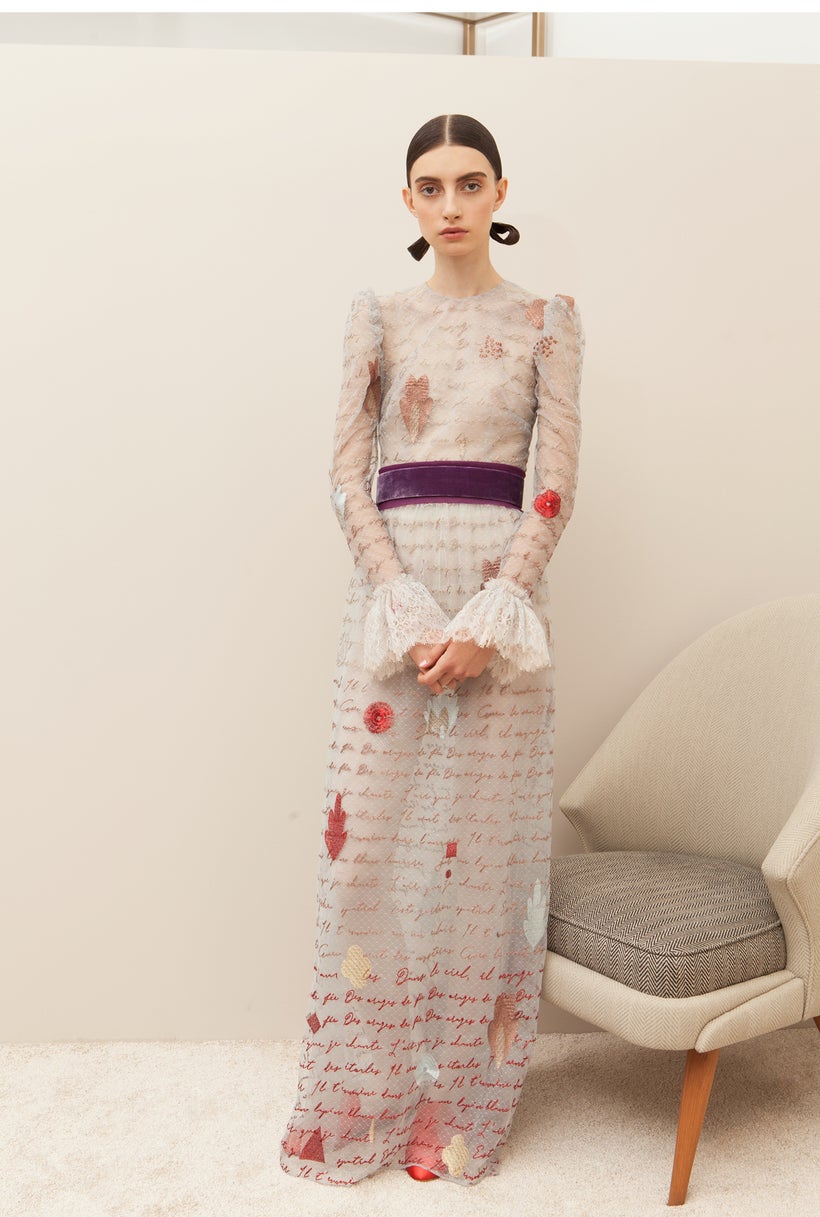 Inspired by artist Rudolf Bauer, Mansour's celestial Fall/Winter collection "The Doux Rêve" fuses surrealism and its boundless limitations.
" I referenced geometric shapes bringing pieces to life by the manipulation of art and fabric, bright colors mixed with pastels as a great source of motivation that allowed me to create designs that were bright, soft and strong to fit the theme. "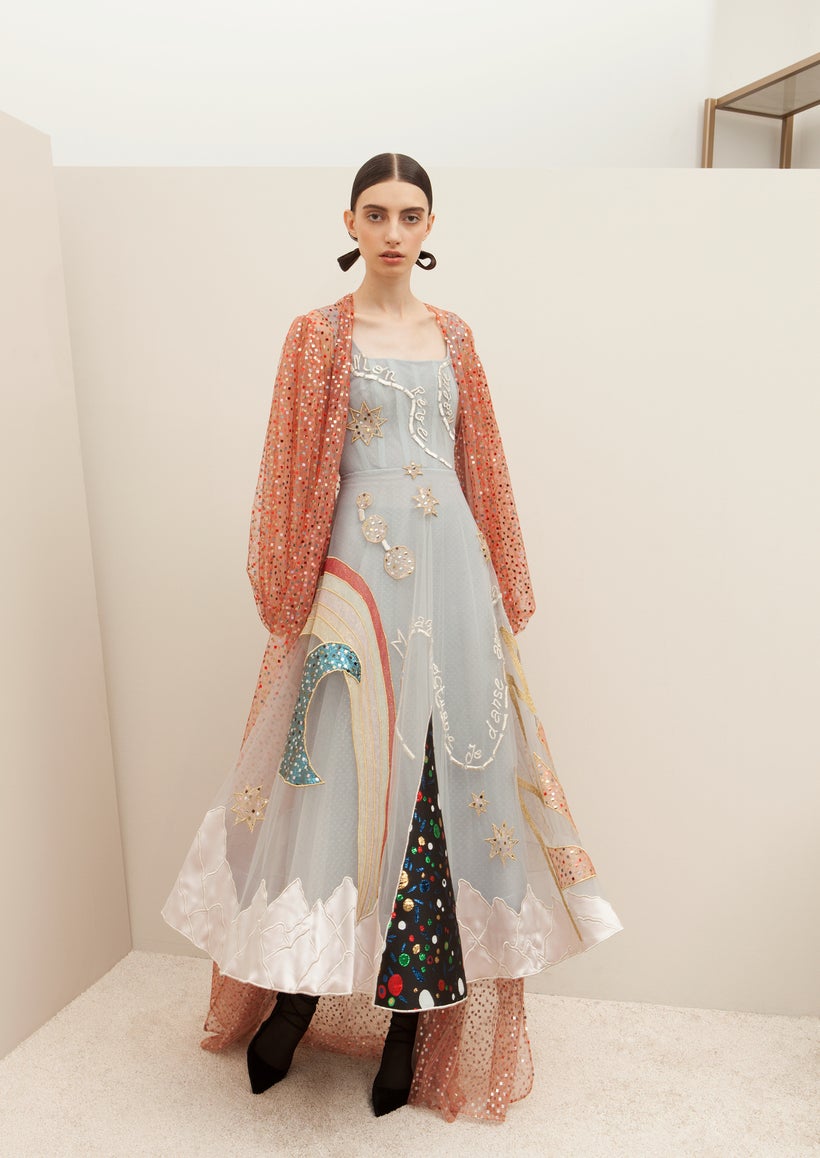 "The Sandra Mansour woman is effortless, chic and strong. She knows what she likes and is not scared to breakdown certain boundaries." -Sandra Mansour
Ernst August Hereditary Prince of Hanover and London-based, Russian-born fashion designer Ekaterina Malysheva, wedded at the Marktkirche Hanover church in Germany July 8th. Together with the now Princess, Sandra Mansour imagined three custom-made gowns for the splendid nuptials.
"Bridal is a huge part of my work, I love making bespoke bridal gowns for brides-to-be. This year I had the chance to create pieces for not only a bride-to-be but a great friend, making it a wonderful journey."
"The dresses have an extensive amount of hand and thread embroidery. The drawing of embroidery has been created specially by us for Ekaterina's wedding. The use of Russian ornaments and floral motifs is very evident in some of the pieces. The wedding dress, took 3.5-4 months to embroider with pearl detail on a Chantilly Lace."
"The party dress is a degradation from white to pink on organza with beaded embroidered detail.None of the dresses are alike, each piece shows a different side of Ekaterina and tells a different story." - Sandra Mansour
Calling all HuffPost superfans!
Sign up for membership to become a founding member and help shape HuffPost's next chapter
This post was published on the now-closed HuffPost Contributor platform. Contributors control their own work and posted freely to our site. If you need to flag this entry as abusive,
send us an email
.