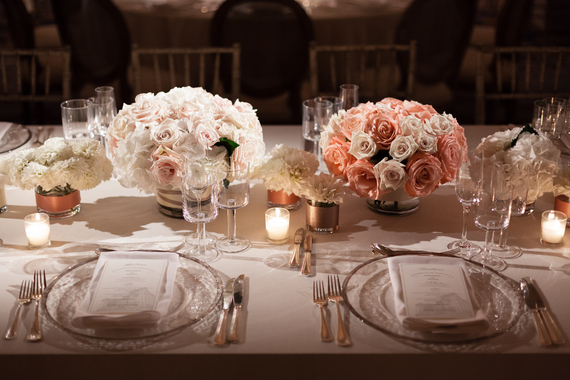 Photo credit: Peter Bohler
Beautiful flowers for any event are a must-have. All eyes will be on the tables and its décor. Flowers can play a huge roll in the final look of the table as well as the entire room. From short and delicate to high and cascading or a mixture of both, the tabletops will be transformed by gorgeous flower arrangements. Color, size as well as the type of flowers are just as important as the type of the arrangements.
In this series, we will be exploring the different types of "tablescapes" you can use to create beautiful, interesting reception tables.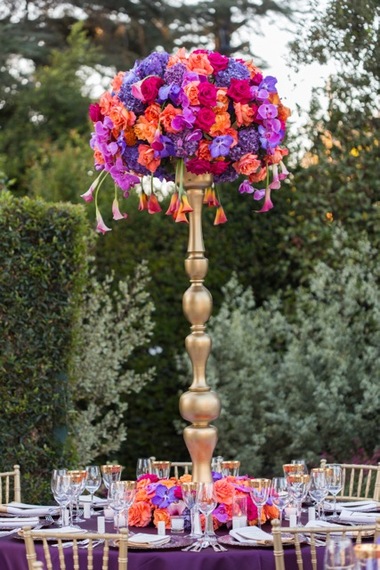 Photo credit: Aurelia D'Amore
Tall arrangements are great to use in spaces with tall ceilings or space with no ceilings (open air), as it can add drama and elegance to a space. We like arrangements that are tall enough so guests are able to see one another across the table. We prefer clear or thin containers that have florals at the top and/or at the base of the container so that it does not block the guests' view. Clear vases with interesting fillers can draw the eye upward creating a seemingly higher ceiling and more dramatic room view.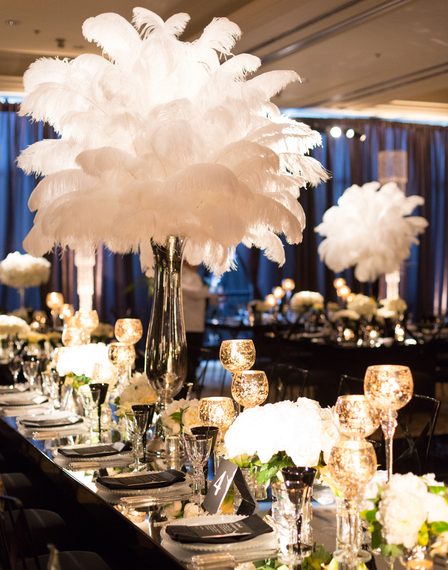 Photo credit: Peter Bohler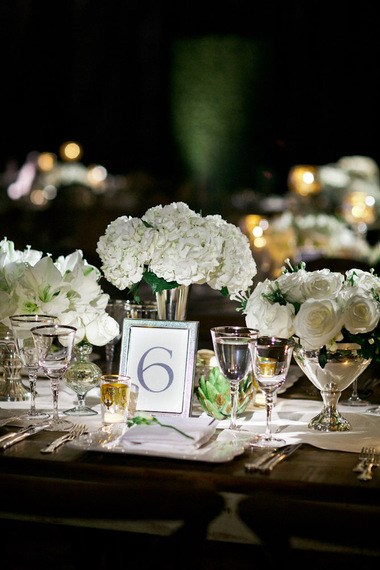 While low arrangements are great because guests can see across, it is also a beautiful way to display the flowers so that the guests appreciate them all evening. We typically like only one or two types of flowers in low arrangements; otherwise they can start to look a little haphazard. You can get away with simpler vessels when using low arrangements as the main focus will be on the florals themselves.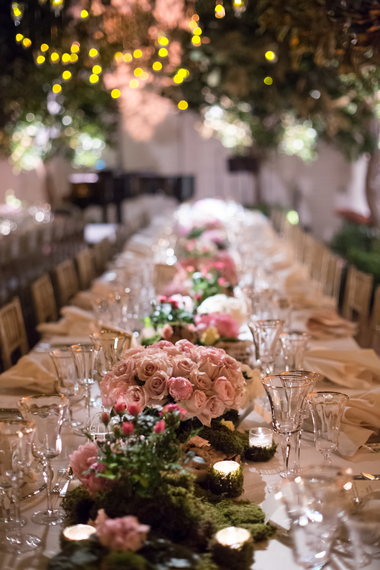 Photo credit: Peter Bohler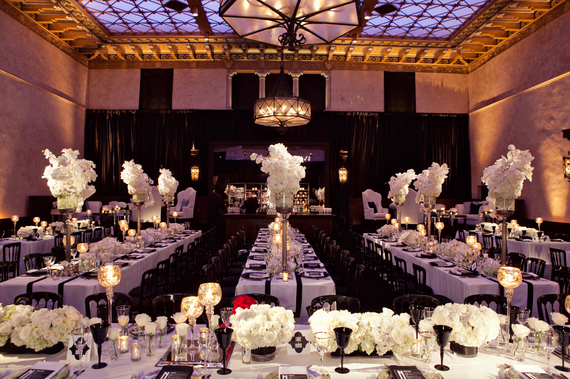 Photo credit: Heather Kincaid
Mixture of Both High and Low
JOWY Productions likes to use two to three different tabletops scenarios so that we are creating a different look, texture and something interesting (especially if there are more than 20 tables). All of the scenarios work together and tell the same story (i.e. the same florals), but have unique elements to create interest (i.e. the use of different vases arranged in different ways).
Still not sold on what type of arrangements to use at your wedding? In Part 2, we will share with you additional options for your table arrangements.