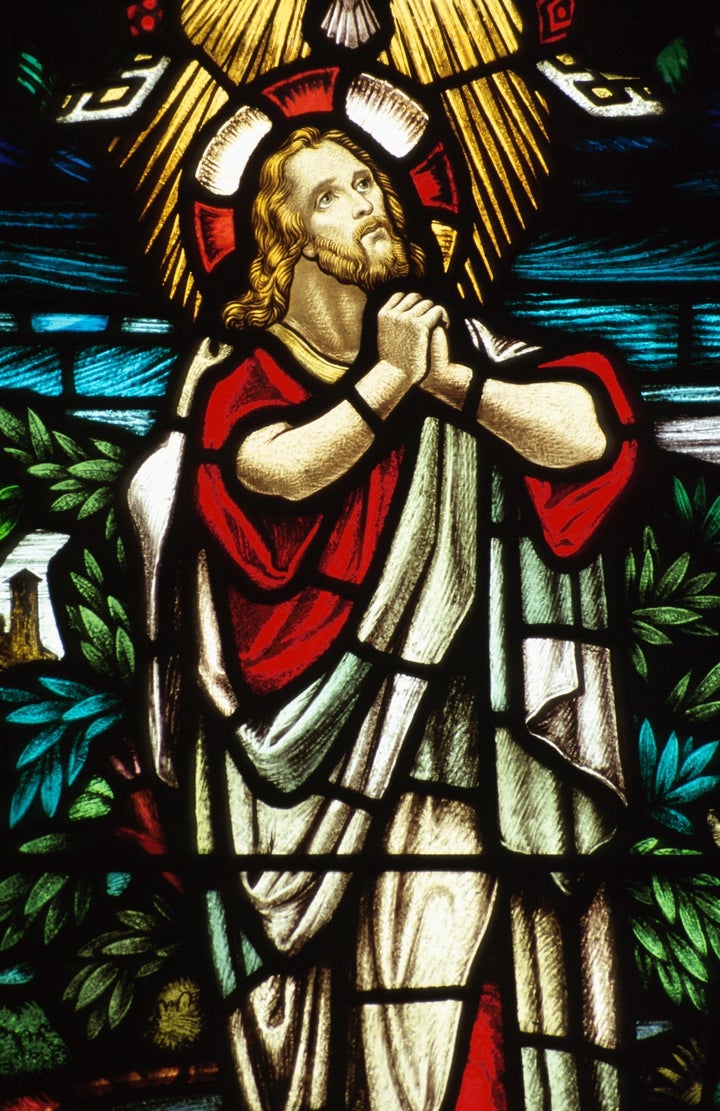 Advent is a time of desire. Christians desire the coming of Christ into their lives in a new way. The readings from the Book of Isaiah, used in many churches during the liturgical season before Christmas, reveal even the earth desiring the presence of God. The wonderful "O antiphons," sung at evening prayer and during the Gospel acclamations toward the end of Advent, speak of Christ at the "King of Nations and their Desire."
But sadly, desire has a disreputable reputation in many religious circles. When many hear the term, they think of two things: sexual desire or material wants, both of which are often condemned by some religious leaders. The first is one of the greatest gifts from God to humanity; without it the human race would cease to exist! The second is part of our natural desire for a healthy life -- desire for food, shelter and clothing.
Desire may also be difficult for some people to accept in their spiritual lives. One of the best books on Christian spirituality is The Spiritual Exercises Reclaimed, written by Katherine Dyckman, Mary Garvin and Elizabeth Liebert, three Catholic sisters. In their book, they suggest that some dynamics of Christian spirituality may present obstacles for women and may need to be re-imagined. Desire is one of them.
"Women may often feel that paying attention to their desires is somehow selfish and that they should not honor their desires if they are being truly generous with God." The three authors encourage women to "notice" and "name" their desires.
Why this emphasis on desire during Advent, or any other time? Because desire is a key way that God can communicate with us.
Holy desires are different than surface wants like, "I want a new car" or "I want a new computer." Instead, I'm talking about our deepest desires, the ones that shape our lives: desires that help us know who we are to become and what we are to do. Our deep desires help us know God's desires for us, and how much God desires to be with us. And God, I believe, encourages us to "notice" and "name" these desires, in the same way that Jesus encouraged Bartimaeus, the blind beggar in the Gospel of Mark to articulate his desire.
"What do you want me to do for you?" he asks the man. "Rabbi," he said, "I want to see." Recognize our desires means recognizing God's desires for us.
A few years ago, before my ordination to the priesthood, I had to undergo some major surgery. Right before as I was going under the anesthesia, I suddenly thought, "I hope I live. I want to be a priest!" I had never felt it so strongly before. It was a surprising confirmation of a desire that I had had for many years.
During my recuperation, I realized why Jesus may have asked Bartimaeus, the blind beggar, what he wanted. Naming our desires tells us something about who we are. In the hospital I learned something about myself, which helped free me of doubts about what I wanted to do. It's freeing to say, "This is what I desire in life." (Naming the desire may also make us more grateful when we finally receive the fulfillment of our hopes.)
Expressing these desires also brings us into a closer relationship with God. Otherwise, it would be like never telling a friend your innermost thoughts. Your friend would remain distant. When we tell God our desires, our relation to God deepens.
Desire is a primary way that God leads people to discover who they are and what they are meant to do. On the most obvious level, a man and a woman feel sexual, emotional and spiritual desire for one another and in this way discover their vocations to be married. A person feels an attraction to being a doctor, lawyer or teacher and so discovers his or her vocation.
Desires help us find our way. But we first have to know them.
The deep longings of our hearts are our holy desires. Not only desires for physical healing, as Bartimaeus asked for (and as many ask for today) but also the desires for change, for growth, for a fuller life. And our deepest desires, those desires that lead us to become who we are, are God's desires for us. They are ways that God speaks to you directly, one way that the Creator deals with the creation. They are also the way that God fulfills God's own dreams for the world, by calling people to certain tasks.
A few weeks after the operation, I shared this with a physician friend who is also a priest. He agreed that it was a grace to have this recognition, but then laughed and said, "Wouldn't it have been nice if you didn't have to have major surgery to realize this?"
Laughing, I replied that if I hadn't had the operation, I probably wouldn't have realized it. Not that God wanted me to be sick, or caused me to be sick, so that I could recognize his presence in this way. No more than Jesus caused Bartimaeus to be blind. Rather, when my defenses were down, I was able to see things more clearly.
Some people find that their deep desires are difficult to identify. What then? Margaret Silf, an English spiritual writer, retreat director and popular lecturer, provides one answer in her book Inner Compass. She suggests two ways that you may come to know your hidden desires. One is "Outside In" the other "Inside Out." The "Outside-In" approach considers those desires already present, which may point to deeper ones. Desires like "I want a new job" or "I want to move" may signify a longing for greater overall freedom.
The "Inside-Out" approach uses archetypal stories as signposts to your desires. What fairy tales, myths, stories, films or novels appealed to you when you were young? The same could be asked about stories from your sacred Scriptures. Are you drawn toward the story of Moses freeing the Hebrew slaves? Or Jesus' healing the blind man? Why? Might these real-life stories hold clues about your holy desires?
Desire is a key part of Christian spirituality because desire is a key way that God's voice is heard in our lives. And the deepest Christian desire, planted within us, is our desire for Christ, the Desire of the Nations.

Rev. James Martin is a Jesuit priest and culture editor of America magazine. This essay originally appeared, in longer form, on "In All Things," and was adapted from his new book The Jesuit Guide to (Almost) Everything.