Huffington Post readers' pick for Washington's Best-Dressed Woman, and the social secretary behind tonight's state dinner, did not disappoint in a dress by Comme des Garcons, Politico's Nia-Malika Henderson reports below.
The pace is picking up and there have been stars trickling in too, bit by bit.

Desiree Rogers arrived at about 6:53 pm and stopped briefly to chat. Rogers said "We are very excited...everything looks great."

Robin "show off" Givhan, who is standing next to your pooler asked what everyone wanted to ask: "Are you wearing Comme Des Garcons?"

"Of course," Rogers replied.

Rogers' multilayered dress was nude in color, had pearls in between two layers of fabric...

Very Comme Des Garcons...
PHOTOS (better photos coming):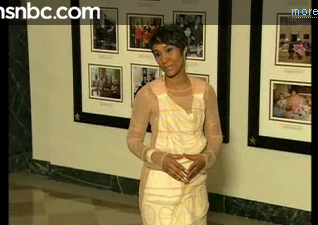 Popular in the Community