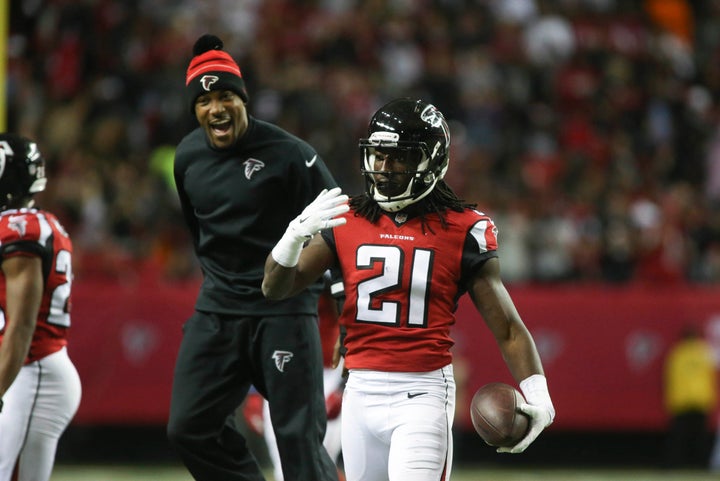 Atlanta Falcons standout cornerback Desmond Trufant has agreed to a massive five-year contract extension with the team, according to multiple sources who spoke with The Huffington Post.
The contract is worth $69 million, with Trufant earning nearly $14 million per season and almost $42 million in guaranteed money. Trufant, who was previously signed through the 2017-18 NFL season, is now under contract for the next six seasons with Atlanta. The deal makes him the fourth-highest paid cornerback in the NFL in terms of guaranteed dollars.
With the league shifting more and more toward passing, possessing quality corners has become increasingly important. The 26-year-old Trufant earned Pro Bowl honors in 2015, and was likely well on his way to another selection last season before requiring season-ending surgery after suffering a pectoral injury.
As a precaution, the former Falcons' first-round pick will be held out of offseason workouts, but clearly the team isn't worried.
"Trufant is coming along great," head coach Dan Quinn recently said at the NFC coaches breakfast in Phoenix. "We won't have him practice during [organized team activities (OTAs)], but by the time we get to training camp, he'll be ready to go and battle."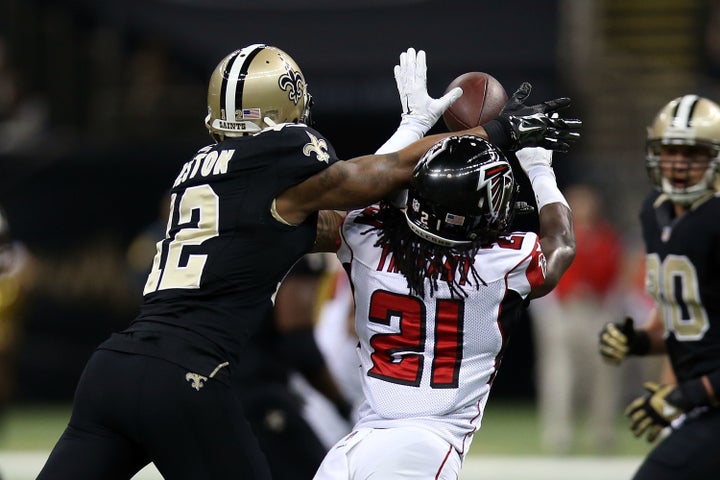 All in all, it has been a highly productive and eventful offseason for GM Thomas Dimitroff and the entire organization. As the team gets set to debut its $1.6 billion new state-of-the-art Mercedes Benz Stadium, it will do so with a new offensive coordinator in Steve Sarkisian ― a story first broken by HuffPost ― after former OC Kyle Shanahan left to become the head coach of the 49ers.
While the record-breaking Atlanta offense ― led by MVP Matt Ryan and All-World receiver Julio Jones ― garners most of the headlines, it's worth noting that the Falcons defense improved dramatically during the second half of last season.
During its final nine games, it surrendered only 22 points per matchup, totaling an impressive 22 sacks and 18 forced turnovers, including a pick-six of Tom Brady in Super Bowl LI.
In turn, retaining a shutdown corner like Trufant (who has 48 career passes defensed) for the long-term is undeniably a huge boon for a promising young defense that helped propel the franchise to its second ever Super Bowl appearance.
Trufant will once again join forces with Jalen Collins and Robert Alford, two other young corners who played well in his absence.
Trufant is also flanked by safety Keanu Neal (Atlanta's 2016 first-rounder), who led all rookies with five forced fumbles last year, while ranking second with 106 tackles.
Don't forget about linebacker Deion Jones either. The 2016 second-rounder ― notice a theme here ― led all rookies with 108 tackles last season and was tied for first with three interceptions. Rounding out the defense is 24-year-old outside linebacker Vic Beasley, Jr., who led the league with 15.5 sacks last year.
Popular in the Community