"Despacito" was on the verge of making history at Sunday night's Grammy Awards.
But by the end of music's biggest night, "Despacito" had no more Grammys than it did at the start. The Recording Academy's shutout of the single revealed just how hollow the often-uttered platitude "music is a universal language" actually is. Here's why.
By nearly every measure, "Despacito" was the world's biggest song of 2017. It not only broke nearly every record under the sun, but it finally made clear to the U.S. mainstream market the true power of Latin music on a global stage.
By the end of the year, "Despacito" had earned a total of 1.322 billion on-demand streams, according to Nielsen Music. Ed Sheeran's "Shape of You," which won the Grammy for best pop solo performance on Sunday, came in a distant second place with 999.69 million streams.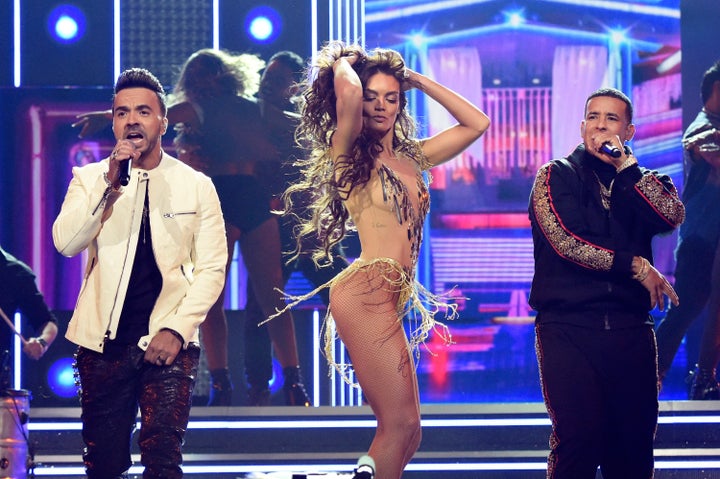 "Despacito" was everywhere in 2017, and that wasn't just a fad or a fluke. It was an overdue acknowledgement of the growing power that Latin music ― particularly Spanish-language urban music ― has around the world.
All other things being equal, Spanish-language music dominated worldwide in 2017 in a way that mainstream American music failed to. Six of YouTube's top 10 music videos of the year were Spanish-language hits, and seven were by Latino artists.
"Last year at this time, we had 1.1 million subscribers. Today, we have 3.3 million," Rocío Guerrero, Spotify's global head of Latin content programming, told Billboard then. "It was a wake-up call for everyone. Now, Latin is a big priority for the company."
This history of exclusion of foreign-language music from major categories suggests the Recording Academy doesn't really view music as such a transcendent force. Because if music is really a universal language and it really knows no borders, then why do the Latin Grammys exist? The idea that the world, or even the country, can come together through music right now is crucial, if you ask Fonsi.
"The one thing about music is we can express ourselves through a song and kind of come together," the Puerto Rican singer told HuffPost on the Grammys red carpet Sunday. "What 'Despacito' has done [is] to be able to break the language barrier, in a time when people, you know, they want to build walls and sort of separate and kind of forbid you from speaking your own language or celebrating your culture."
It's more important than ever to end the marginalization and segregation of Latin music in the industry ― and the Grammys' inability to recognize that is devastating.
Read what people on Twitter had to say about the "Despacito" snub.
Before You Go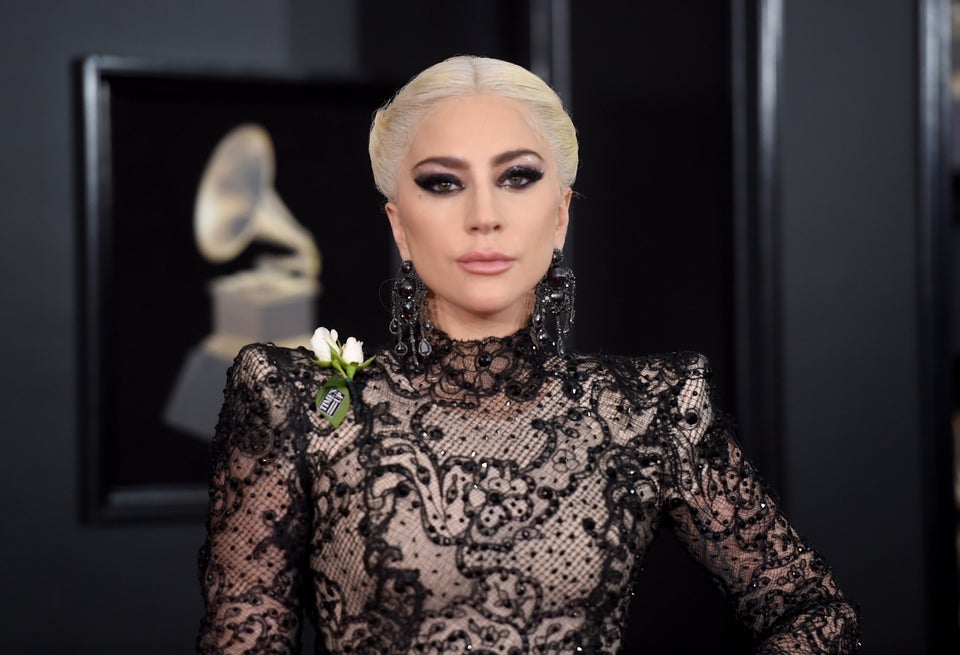 Every Look From The 2018 Grammys Red Carpet
Popular in the Community