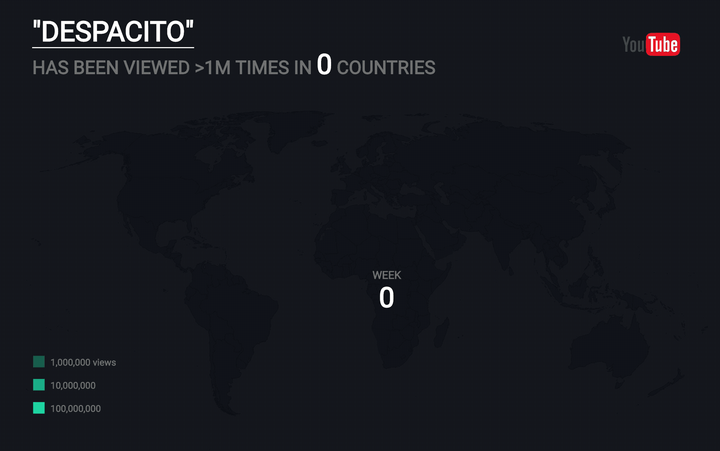 "Despacito" has no plans of slowing down when it comes to breaking records.
The single, which features reggaeton singer Daddy Yankee, also became the first video to ever surpass 3 billion views, YouTube announced on Friday.
The "Despacito" video, first published in January, is a love letter to Fonsi's native Puerto Rico, showing the beauty of the island and the joy of its people in scenes filled with landscapes and dancing. The video dethroned previous record holder "See You Again" by Wiz Khalifa (ft. Charlie Puth).
YouTube released a chart showing how "Despacito" stacks up to other top videos.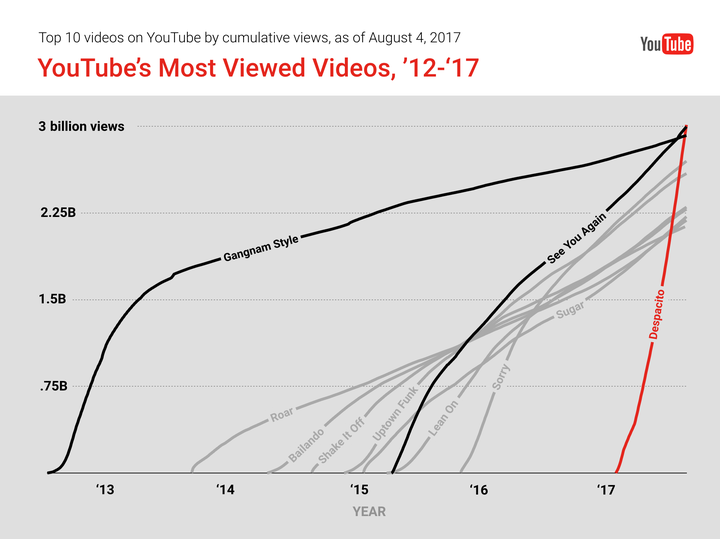 The chart shows that not only is the original "Despacito" video the most viewed, it achieved the feat much quicker than any other top video in YouTube history. And these numbers don't include the audio video of the song's remix, featuring Justin Bieber, which had the biggest YouTube debut of 2017 and now stands at over 464 million views.
In YouTube's press release, Fonsi said breaking the record was "truly incredible, not only for me but for Latin music and our culture."
"Everything that has happened in the last six months has exceeded all my expectations, and I'm just grateful that people have enjoyed it so much and continue to sing it, dance it and share it," he said.
"The music industry has changed, the rules of music have changed and YouTube has a big responsibility [in it] and I recognize it," Yankee said.
YouTube also recognized the influence and growth of Latin music overall on its platform.
It said more than one-third of YouTube's top 100 most viewed artists of 2017 are Latino stars, including J Balvin, Nicky Jam, Maluma and Ozuna, who each have videos that have surpassed 1 billion views this year.
And "Despacito" is clearly leading the charge. Take a look at the record-breaking video below:
This article has been updated to reflect the video passing the 3 billion views mark.
Popular in the Community