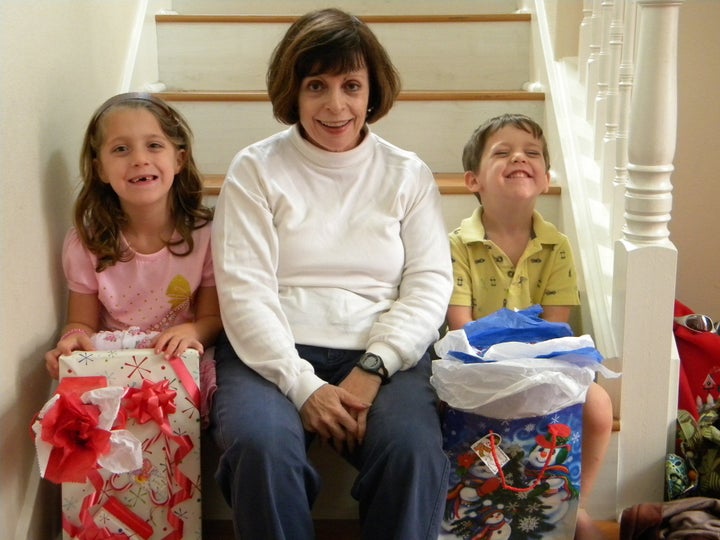 One morning in May of 2009, Marguerite DiGaetano put on her best suit, stuffed her briefcase with chocolate roses, marched into a Miami office building and asked to see the human resources manager. Having received no response to her online application for an executive assistant position, she decided to personally deliver her resumé with a little something extra to get herself noticed.
DiGaetano says the receptionist told her the HR manager was not available and promised to pass along her resumé, cover letter and chocolate roses. She never heard back from the company.
"I never even got a thank you for the chocolates, let alone an interview!" she told HuffPost. "No one can believe that."
DiGaetano says she had been unsuccessfully looking for a job for almost five months when she decided that she needed to get a little more creative. Having heard a few success stories about other people's unconventional applications, she thought she might as well give it a shot.
"Last year, I had read some place that someone sent a shoe to an employer with a note saying they wanted to get a foot in the door," she told HuffPost, "And I thought, 'Oh my goodness, that's so tacky'. But then after months of not even getting an interview, I thought, you know what? I gotta try something different. I was sick of emailing my resumé and cover letter to basically a black hole.'"
It's now been 18 months since DiGaetano was laid off from her job as an executive assistant, and she says she has tried every trick in the book to get back into the workforce. She has heavily dumbed down her resumé, divided her salary expectations in half, hand-delivered her materials to potential employers, and even printed out her resumé on hot pink paper with a footnote that said, "P.S. No, I am not a rock star, nor blonde (legally or otherwise). I'd be tickled pink at a chance to interview for this position."
She never heard back from that company either.
"No interview," she said. "Just crickets."
Factors that would not have hurt DiGaetano in a job search three years ago are now working against her: she is 58 years old, vastly overqualified for many of the positions she seeks ("I have more experience than I care to admit," she said), and she was making more than $50,000 a year at her last administrative job, a significantly higher salary than any employer is willing to pay for an administrative position now.
But even after lowering her expectations and "dumbing down" her resumé, DiGaetano says she still can't fool potential employers.
"You'd think employers would be grateful to get someone overqualified," she said. "I've had to dumb down 'office manager' and just say administrative assistant. I've taken off my GPA and my honors, minimized my skills. They ask salary history and I say, 'You know what? My salary is history. No one I know who's entered this workforce has received the salary they left at, and I don't expect to either.' But still no job."
DiGaetano says she was living on a meager $269 a week in unemployment benefits before they expired earlier this month due to the Senate's failure to renew the extension. She is not alone in her predicament: The U.S. unemployment rate is still soaring at 9.5 percent, and more than 2.5 million unemployed people have lost their benefits since June 2, creating a growing number of desperate jobseekers and a fiercely competitive market.
Tomorrow, the Senate is scheduled to try once again to restore aid to the long-term unemployed whose benefits have lapsed. Until then, DiGaetano says she will be depleting her savings to stay afloat.
"I live like a little turtle," she said. "I turn on C-SPAN and I think, these old coots have no idea what people are going through!" she said. "When I hear the stupid remarks of people like Orrin Hatch, I don't know whether to laugh or cry! You think we are all sitting home on our sofas popping bonbons in our mouths for $269 a week? What a hoot."
As part of our Bearing Witness 2.0 project, HuffPost is rounding up stories of former middle class people struggling to stay afloat in the recession. If you have a story to tell, please e-mail it to Lbassett@huffingtonpost.com.
REAL LIFE. REAL NEWS. REAL VOICES.
Help us tell more of the stories that matter from voices that too often remain unheard.