This mother-daughter duo found an adorable way to ease the frustration that is potty training.
Radio host and producer Stacia D. Wright posted a Facebook video of her 2-year-old daughter, who is in the throes of potty training. In the video, the toddler and her mom sing an original duet they wrote to help her remember what to do when she needs to go potty.
"Poo poo in the potty," goes the song. "Tell mommy when you need to pee. Tell mommy when you poo."
In the caption for the video, Wright wrote, "This potty training has made me delirious I think.... so my trainee and I made up this new random silly potty song ― and she loves it! Now only if she would actually follow the instructions"
Wright also included some hilarious hashtags like #ItsBeenARoughStart #RandomPottySongMoment #IHatePottyTraining #LordHelpMe and #PleaseDontMindMyCrazyVocals.
The potty training video is clearly resonating with moms and dads across the social media world, as it has reached over 1.2 million views on Facebook.
As Wright wrote in a follow-up post, "Hope it helps some poor desperate parent out there like me!"
This goes out to all parents in the midst of potty training struggles!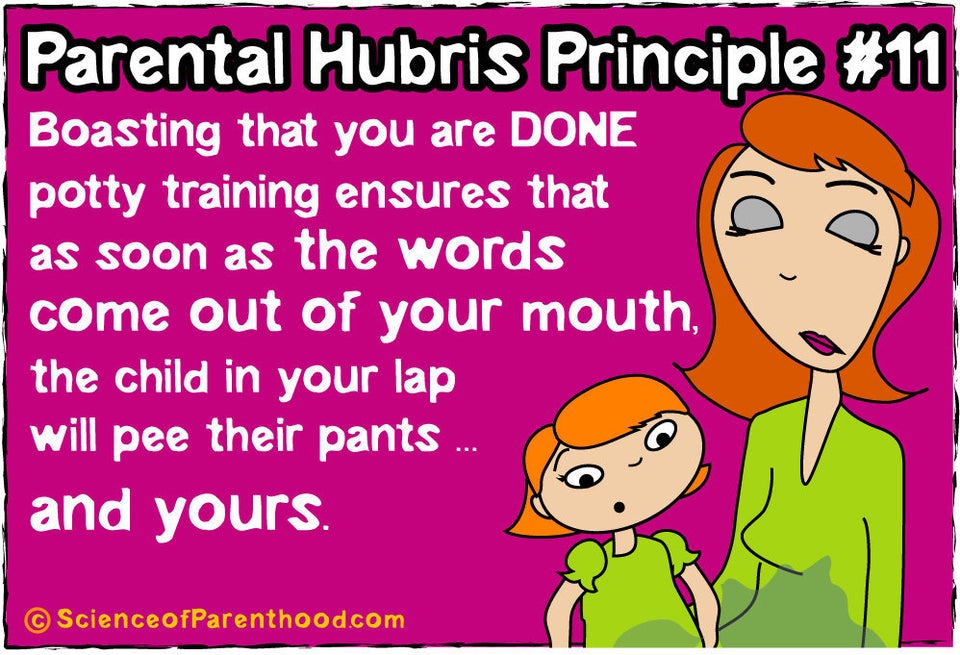 Hilarious Potty Training Comics