If you really want to see a truly Dracula-evoking castle, go to the western Carpathian town of Hunedoara.
The links are tenuous, the location unsuitable, but Hunedoara Castle, the largest in Transylvania and among the biggest in Europe, has not escaped being drawn into Dracula's web.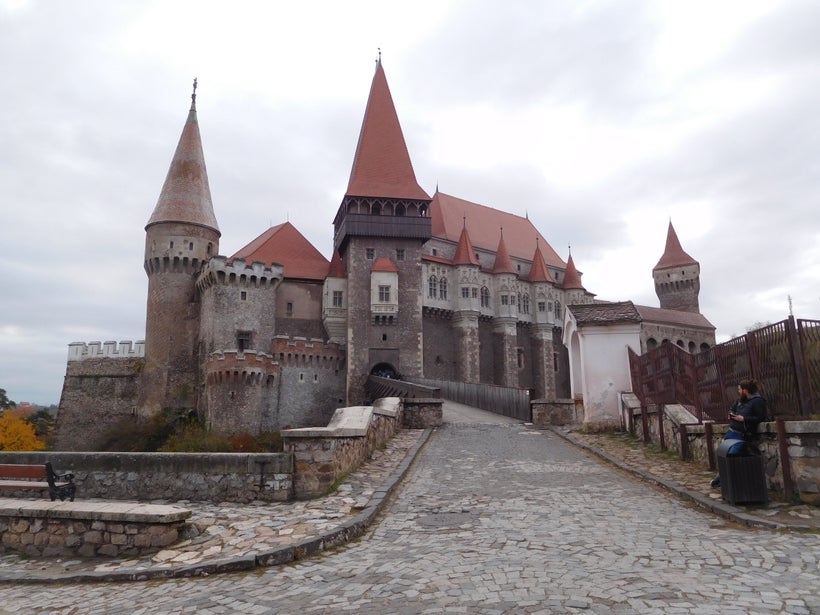 A magnificent Gothic-style amalgam of rounded stone bastions, red-roofed conical turrets, renaissance loggias and square towers on a gentle rocky outcrop, with an elevated gangway access above the winding Zlaști River, this picture-perfect icon of Romanian tourism is historically connected more closely to Hungary than Romania, such is the fluidity of borders in Central Europe.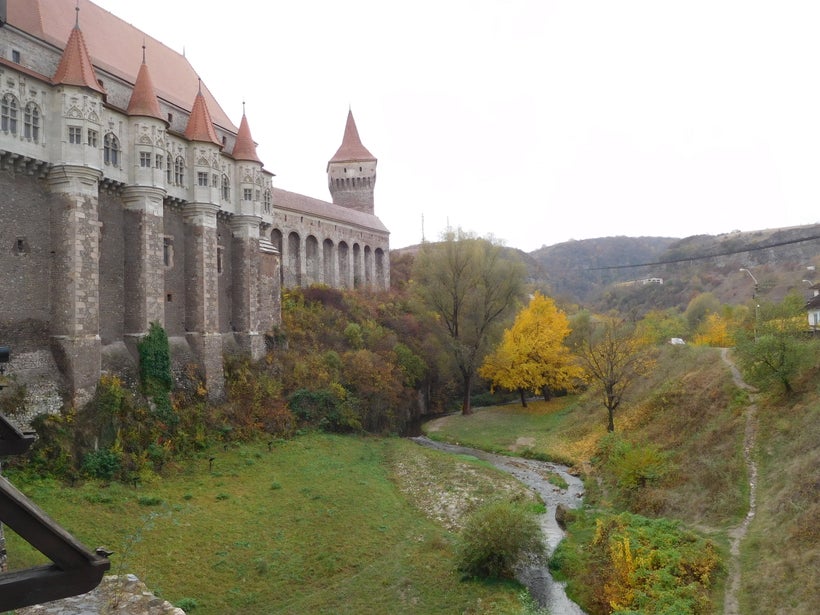 It was built by the Anjou family of France in 1320 atop an old Roman fortress, but in the early 15th century it found its way into the hands of the Hunyadi, a prominent Hungarian noble family of Wallachian origin, also known as the Corvins, from the Latin word for raven figuring on their crest. Hence its alternative name of Castelul Corvinilor, Corvins' Castle.
In the mid-1400s John Hunyadi went in for a bit of house remodelling, adding four circular and three square towers, a chapel, and the famed Knights' Hall, which you can rent out today for functions and parties.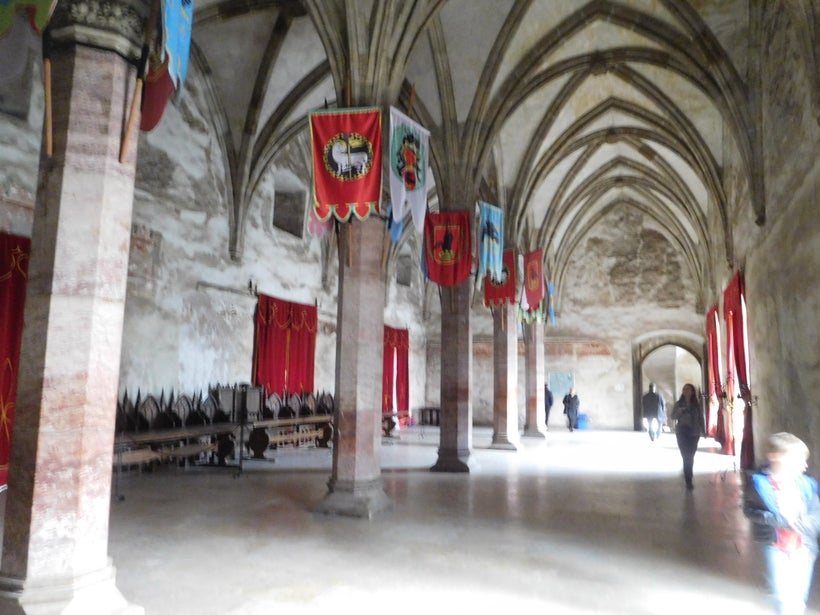 The Castle reached its apogee when his son, Matthias, became king of Hungary and added the Matei Wing, with its four renaissance loggias.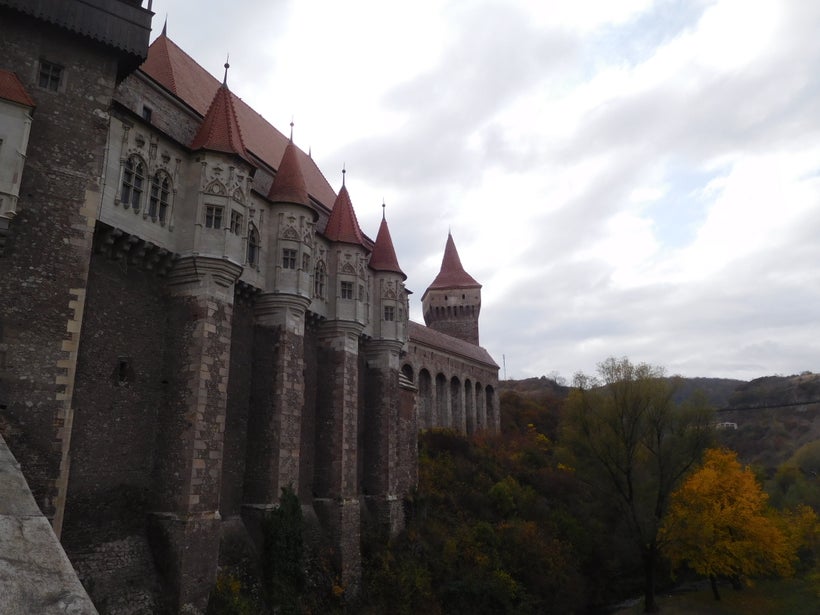 Now what, you may ask, has all this to do with Dracula? Well, as I said, possibly nothing. But some claim Vlad III Dracula, Vlad Țepeș, Vlad the Impaler, purported inspiration for Bram Stoker's Count Dracula, was imprisoned here during one of his periodic ousters from the princely throne of Wallachia, spending his down-time here impaling bats and mice.
Others, though, say he was held at Matthias's summer residence in Visegrád, north of Budapest. Anyway, they add, based on his notes Stoker didn't even know of Hunedoara.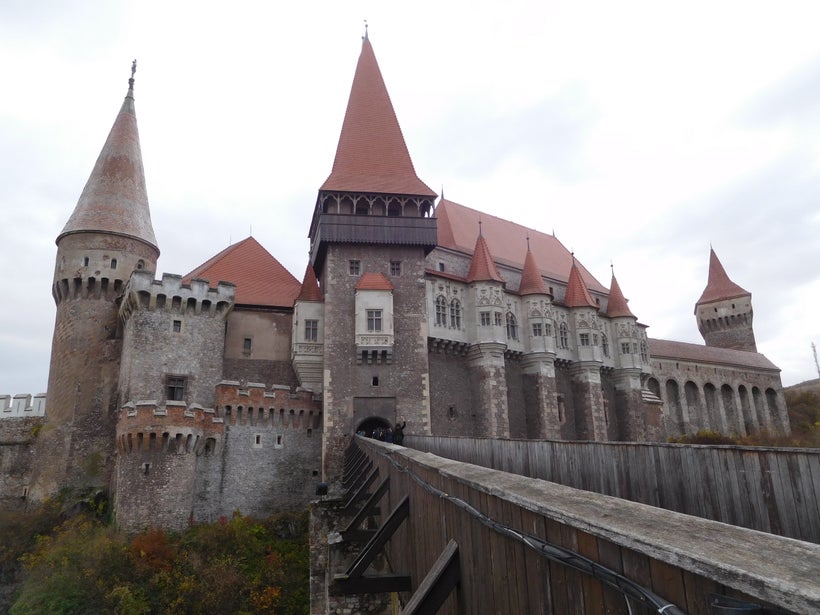 Whatever, we're back to location, location, location. Not only is Nature's topography not in sync with Stoker's Heart of Starkness, since the western Carpathians are much gentler than their more easterly cousins, but however evocative the castle may be, the near neighbourhood is anything but.
Just keep your eyes blinkered on the castle itself and, for Gawd's sake, don't look in the opposite direction.
Otherwise your eyes will slam smack-bang into an obese, anything-but-evocative rounded cooling tower, clearly visible from the battlements, and the other detritus and slagheaps of the ill-thought-out industrialisation plans of the former Romanian communist paradise, most of which now lie in disuse and decrepitude.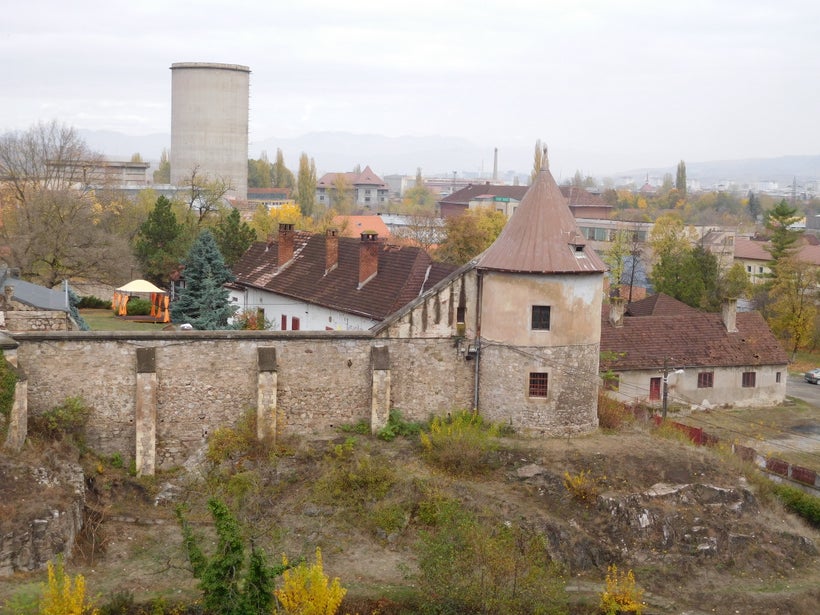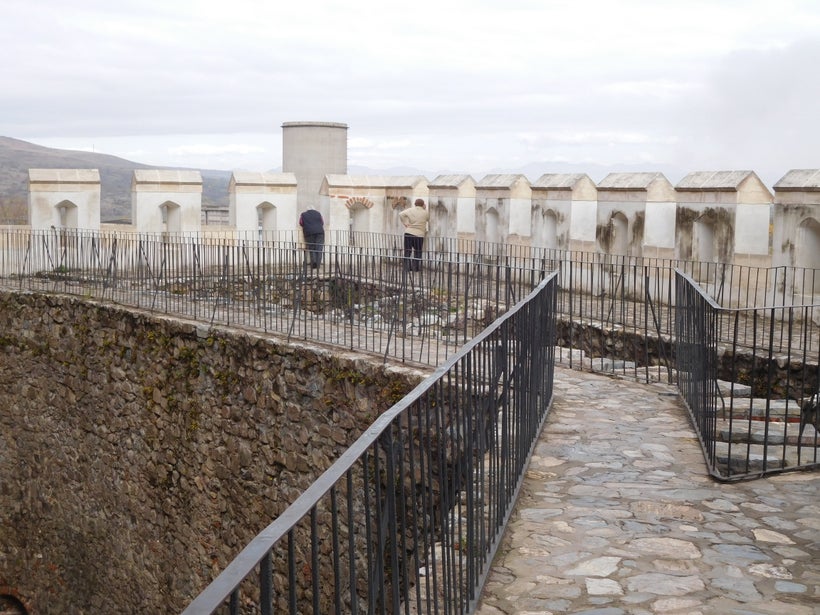 Now, if you move the castle from its present position and plonk it down just 11 miles away, where the ruins of Deva Fortress stand atop a craggy, precipitous, long-dead volcano high above the nearby town of Deva, you've got both castle and location, location, location. I'm waiting for some crazy American Dracula-phile to come along and do just that.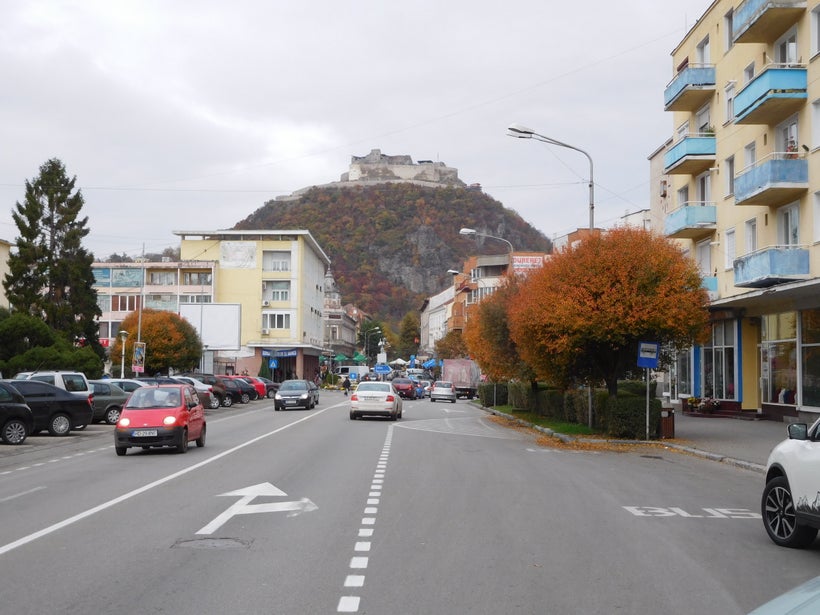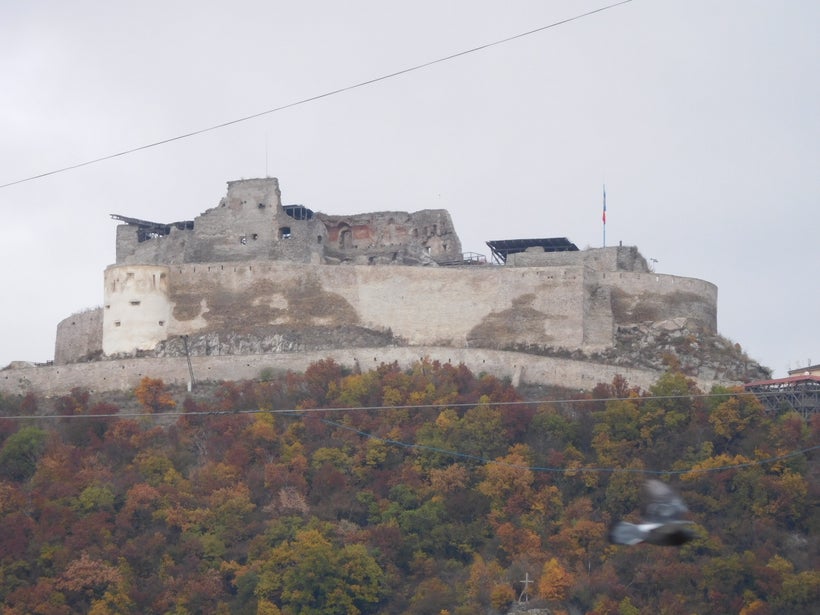 Meanwhile you'll have to enjoy it just where it is. Climb its stone stairs, walk through its narrow passageways, pace along its stout battlements, admire its chapel and Knights' Hall with its noble banners, pillars, multi-arched ceiling and crimson drapes - and rent it out for an evening binge or some karaoke, if you're so inclined.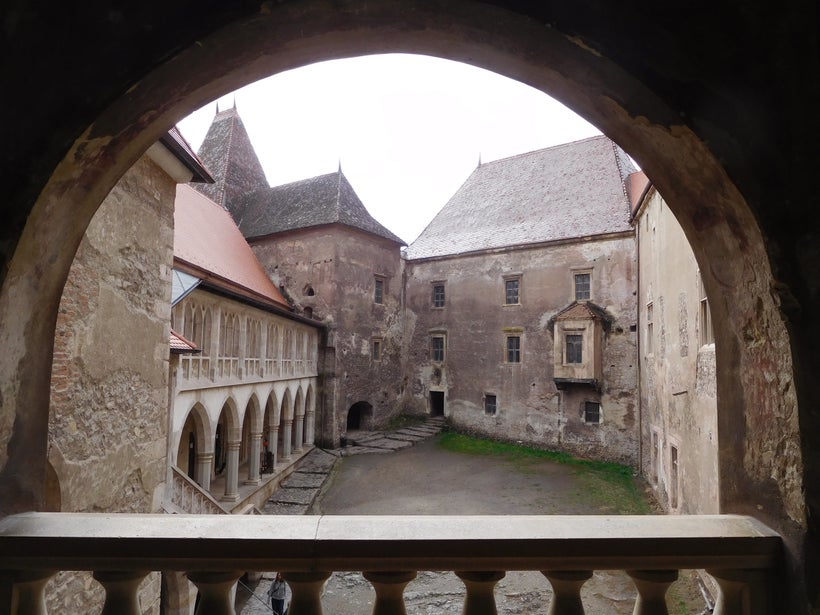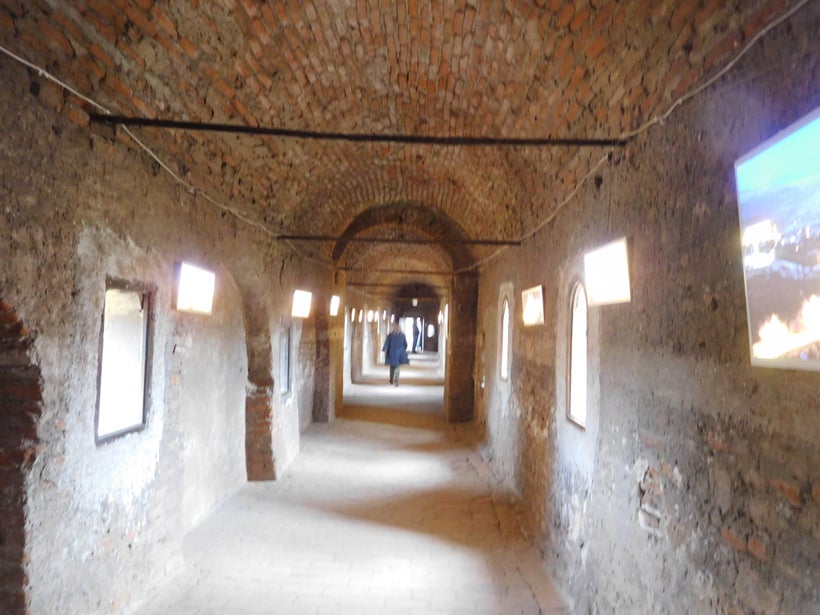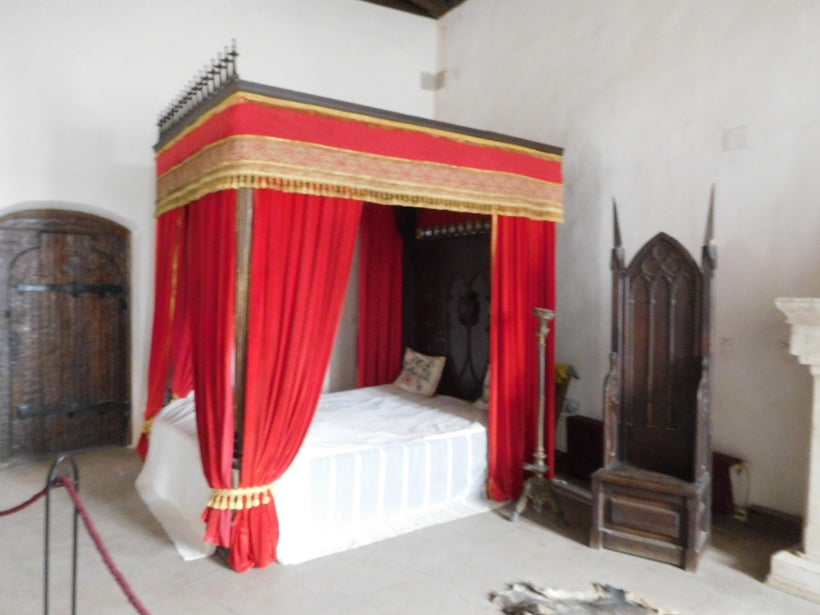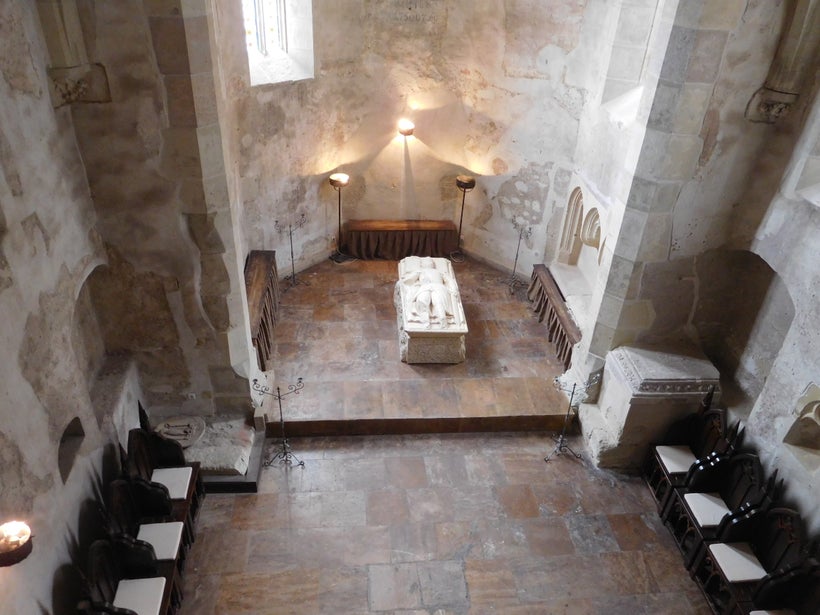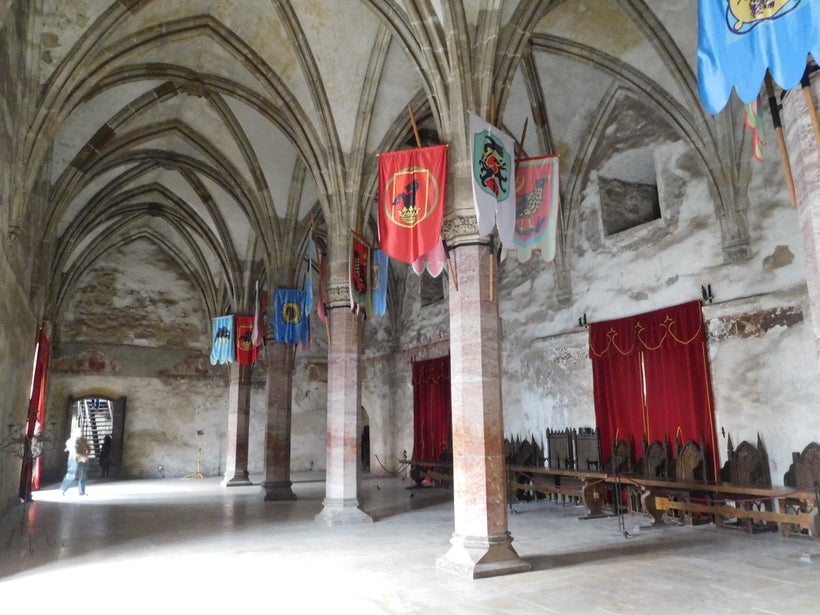 In the courtyard, look down the 100-foot well dug into stone in the 15th century by three Turkish prisoners who were promised freedom when the job was done. It took them 15 years and 28 days to reach water and – you guessed it – their captors then reneged, or so the legend says.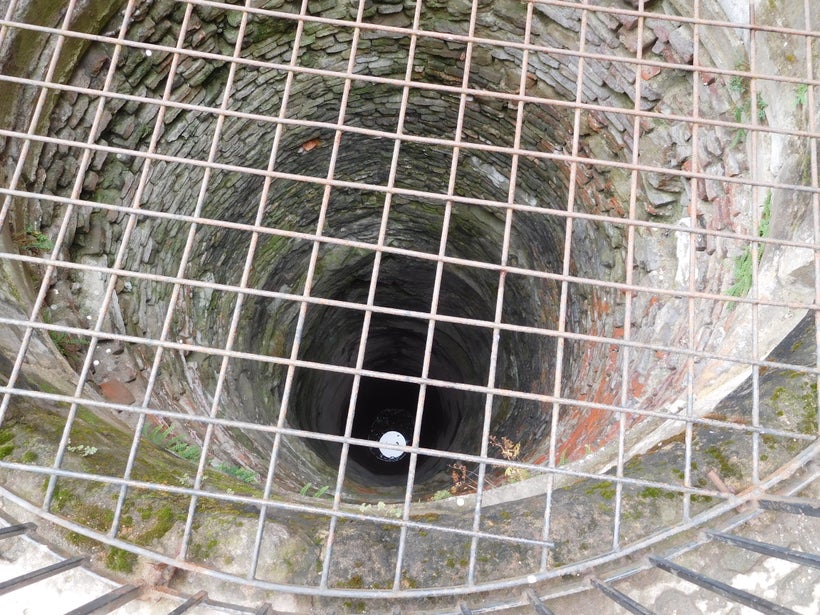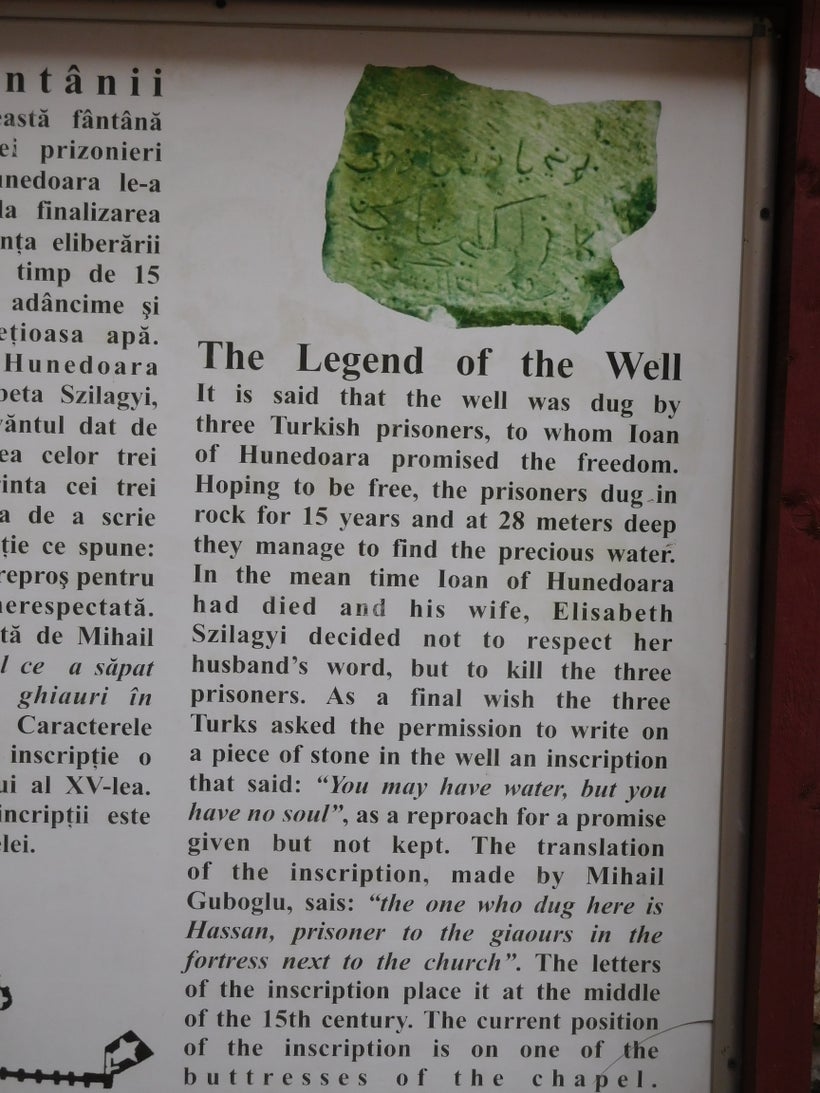 So, just let your imagination run amok and ignore the hordes of, shall we say lively, schoolchildren (candidates for a bit of impalement? OK, imagination, not that amok!), the stigmas of communism's economic non-miracle, and my meandering and, as usual, pointless ruminations on location, location, location. It just ain't there, so suck it up!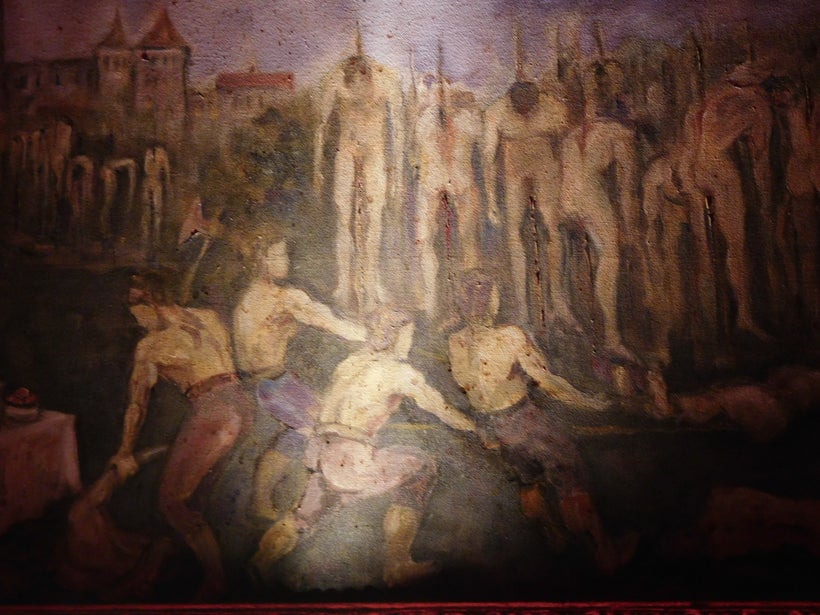 But talking about location and what a few miles of repositioning can do, Bran castle, Romania's prime candidate for Castle Dracula mentioned in the second blog of this series, would need an American Dracula-phile to move it, stone by stone, just six and a half miles to find itself in a more Stoker-friendly site.
Râșnov fortress, topographically at least, seems far more appropriate as a setting than Bran. Its solitary position atop a hill way above the town of the same name, with its thick ruined walls and red-tile topped turrets and towers seems to possess the appropriate remoteness.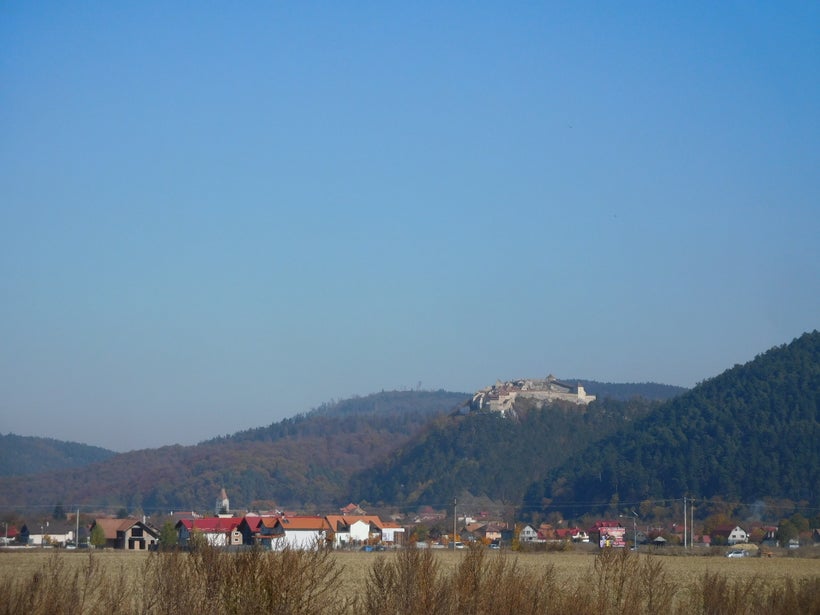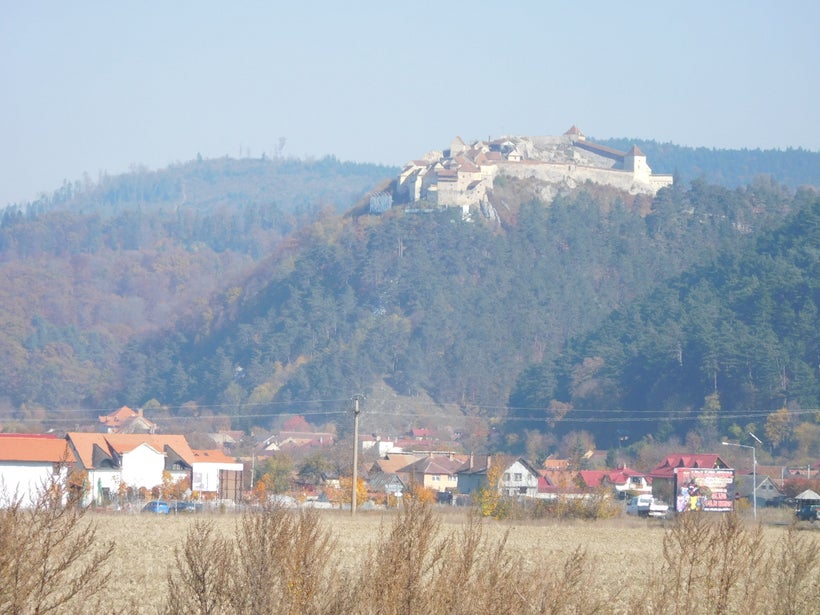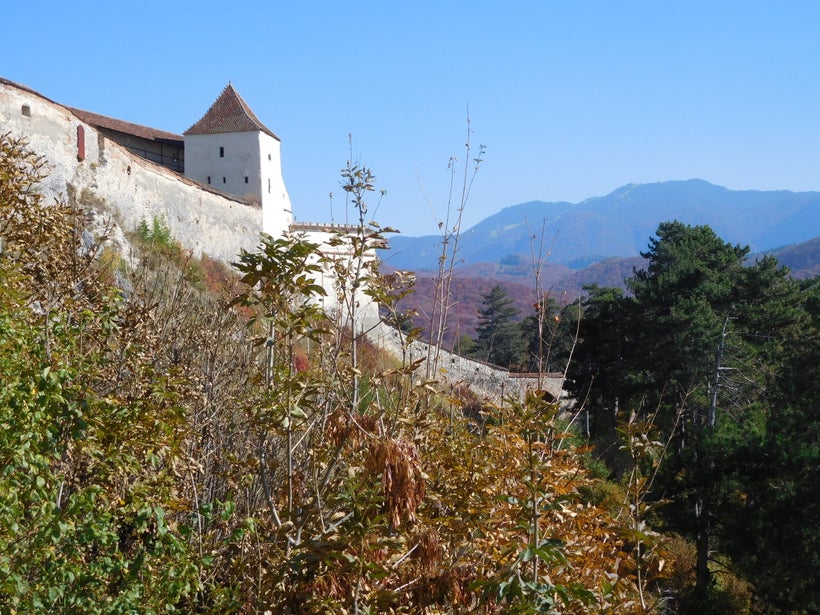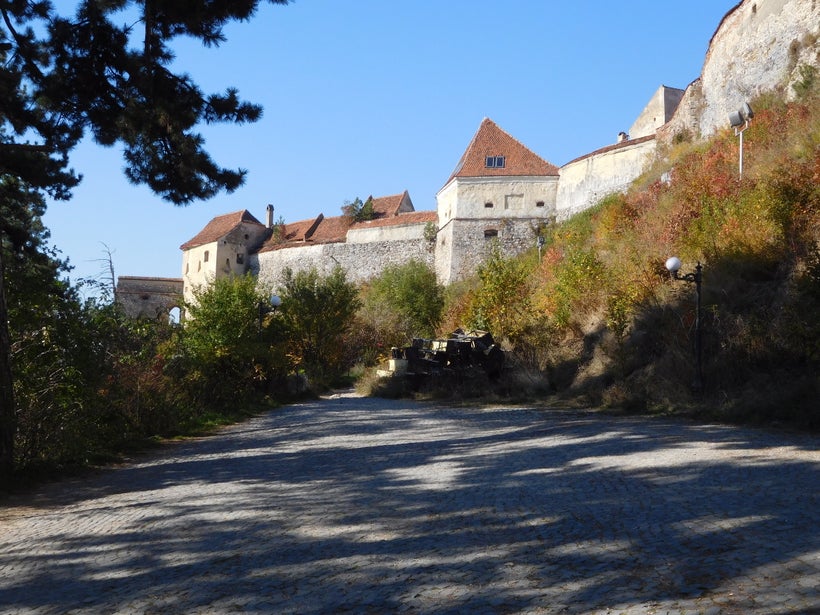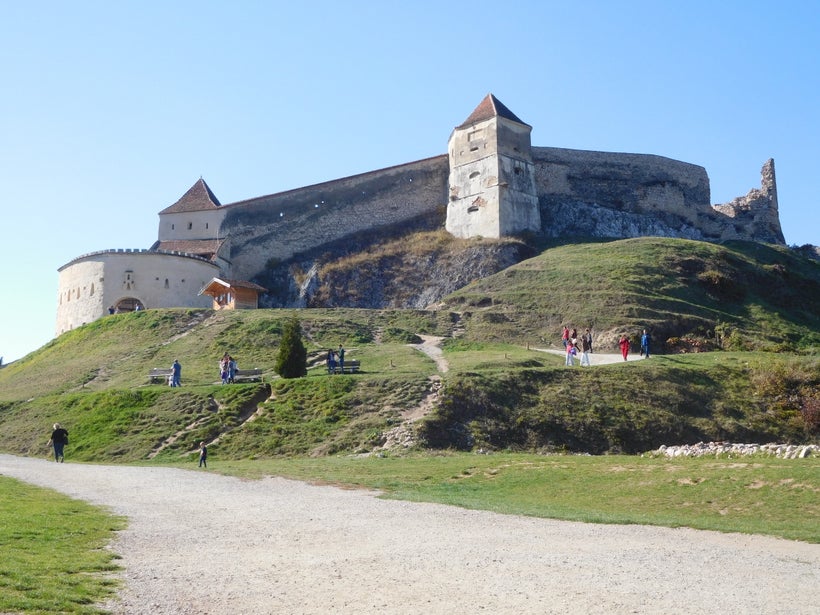 It has the same stark and craggy Bucegi mountain backdrop as Bran, but – oh, for heaven's sake, Lord protect us – they've planted another huge white town sign right beneath it à la Hollywood sign in Los Angeles, just as they've done in Braşov. How stupid! Bang goes the evocative effect.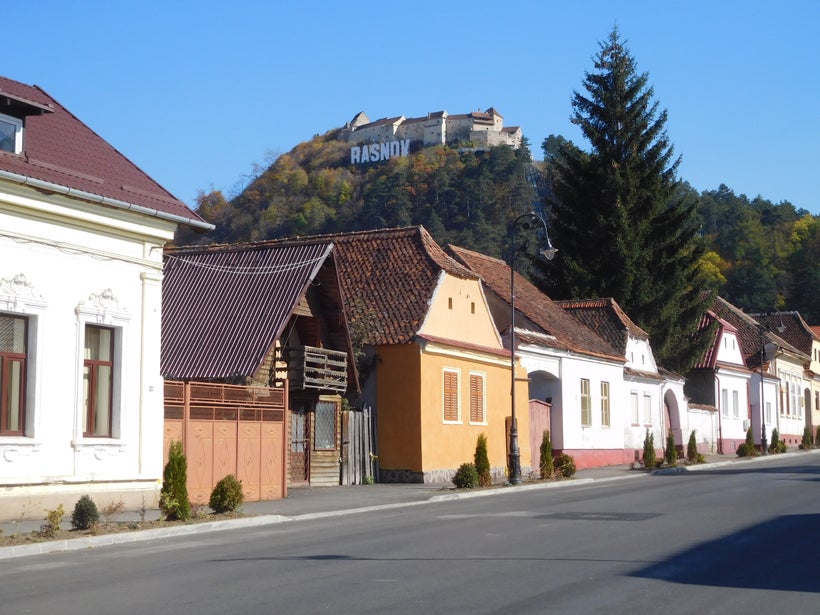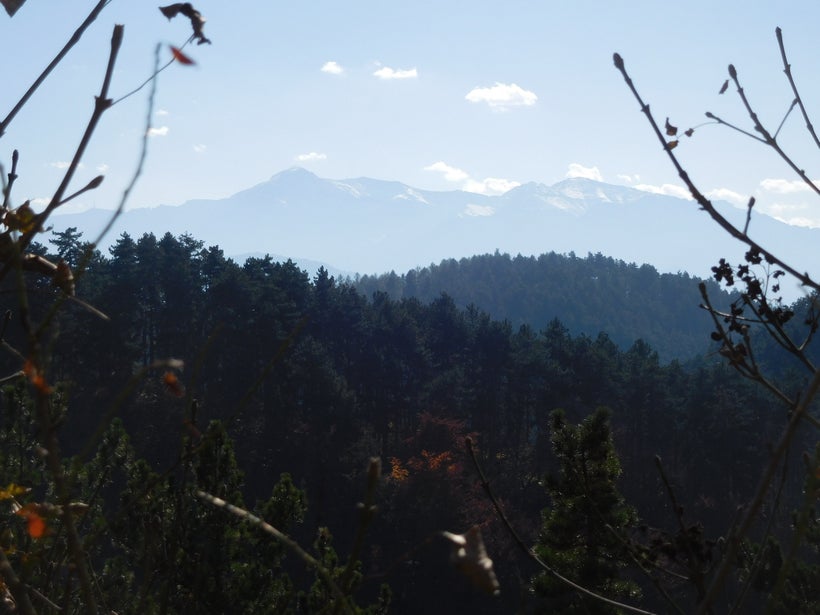 Actually, the fortress is less a castle than the ruins of a fortified Saxon town, had no connection whatsoever to Vlad, as far as is known, and is now the premier place for locals and their brides in their blinding white dresses to come pose for their wedding-day pictures.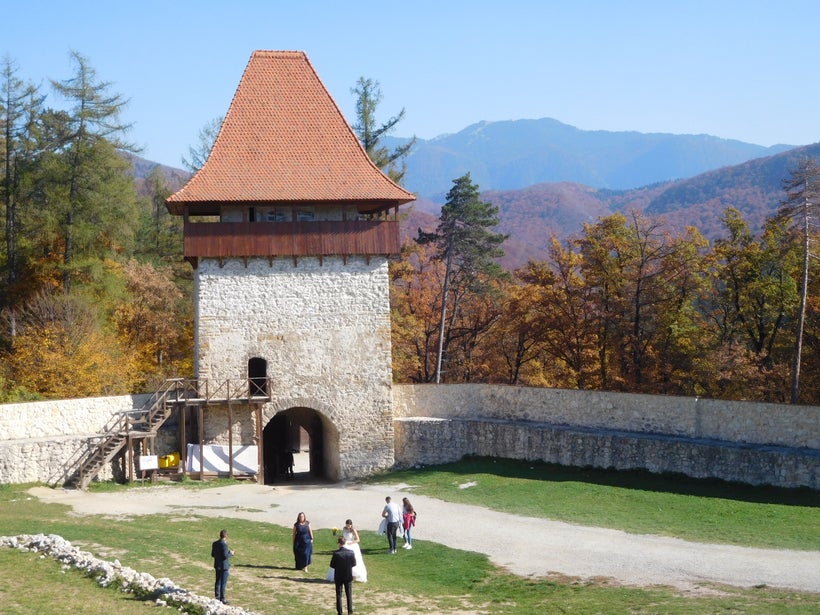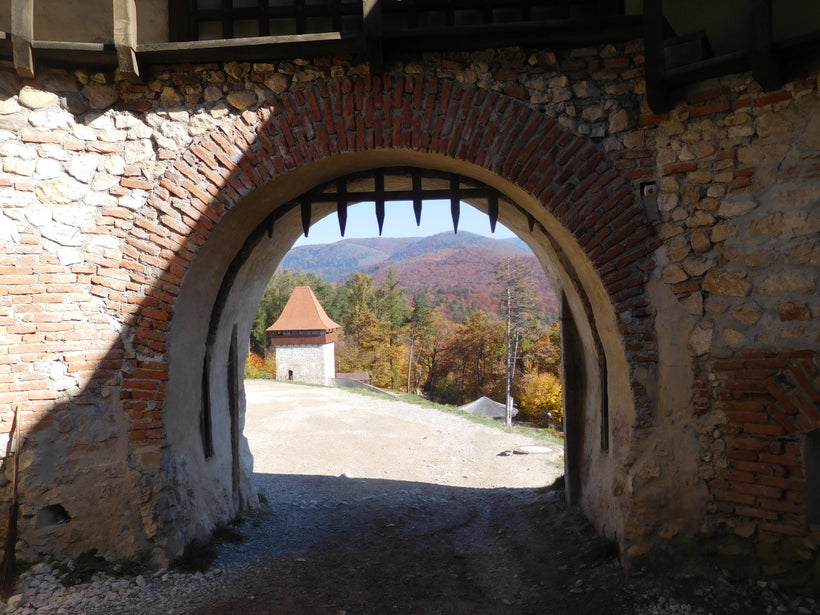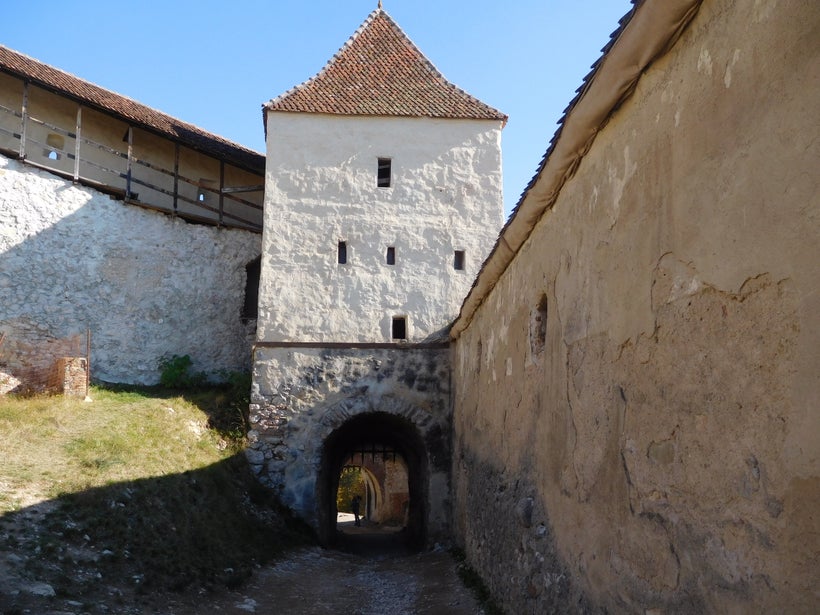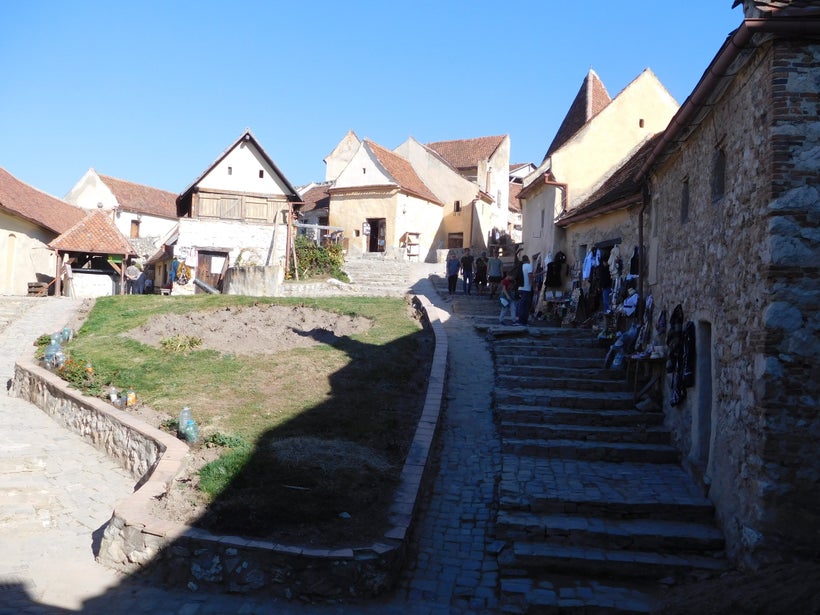 One couple is poised in freeze-frame mode against a fortress wall on the point of deep-throating with sick-cow smiles. Ooh, are those fangs beginning to protrude from the groom's jaw above the bride's ivory white, virginal throat?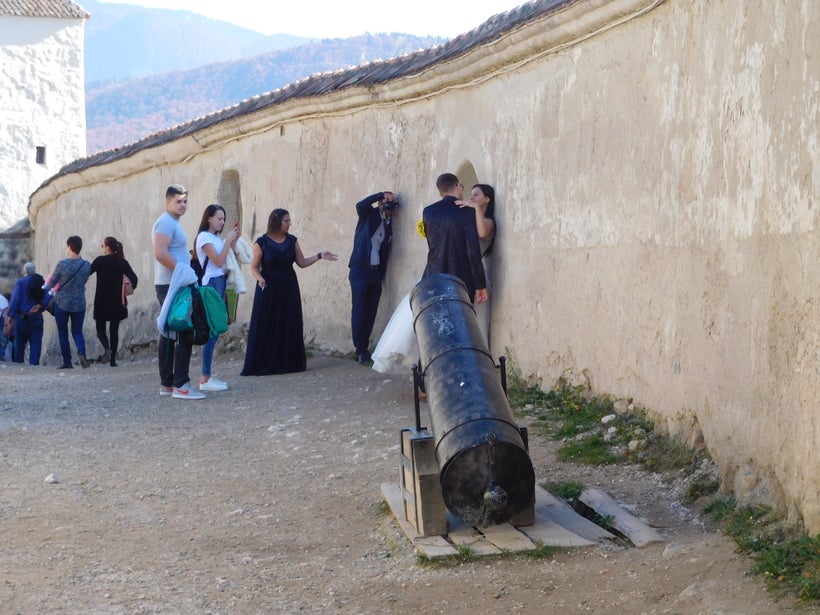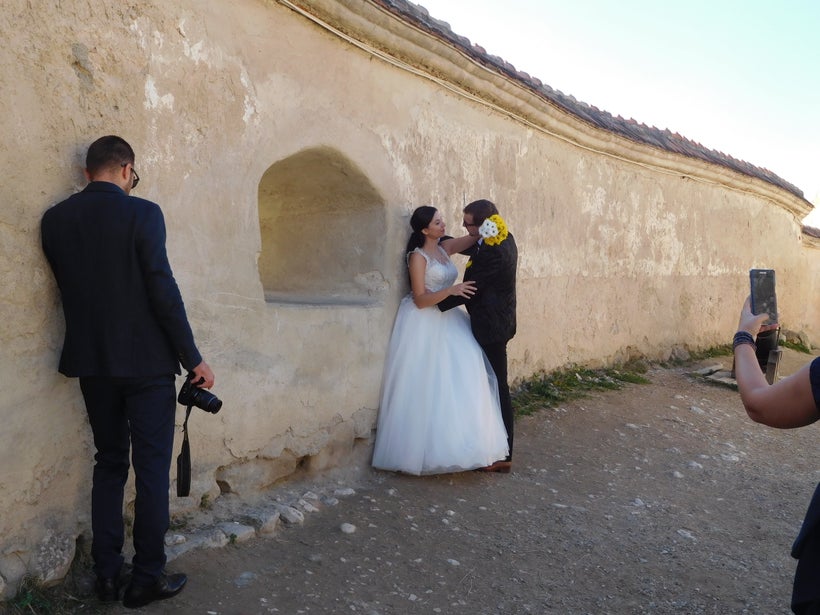 For all its backdrop, however, Râșnov still does not possess the full haunted starkness of Stoker's descriptions.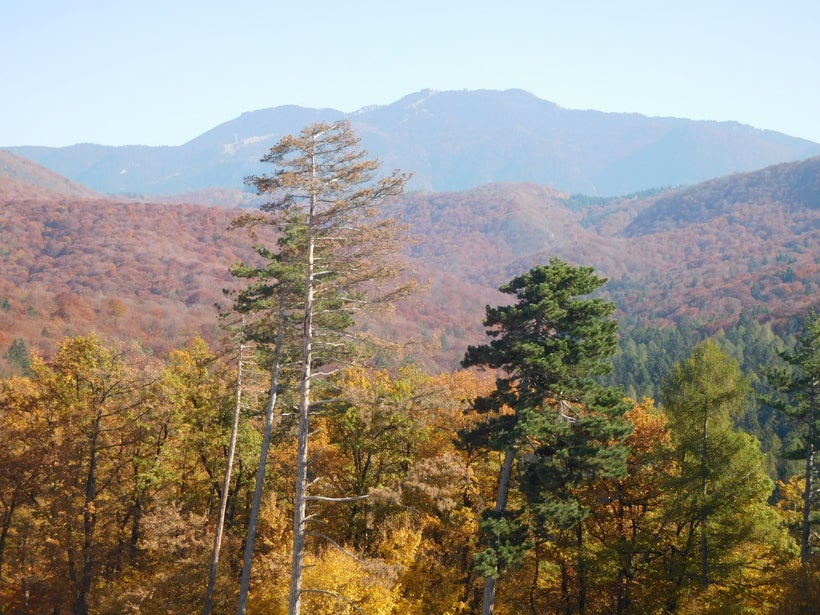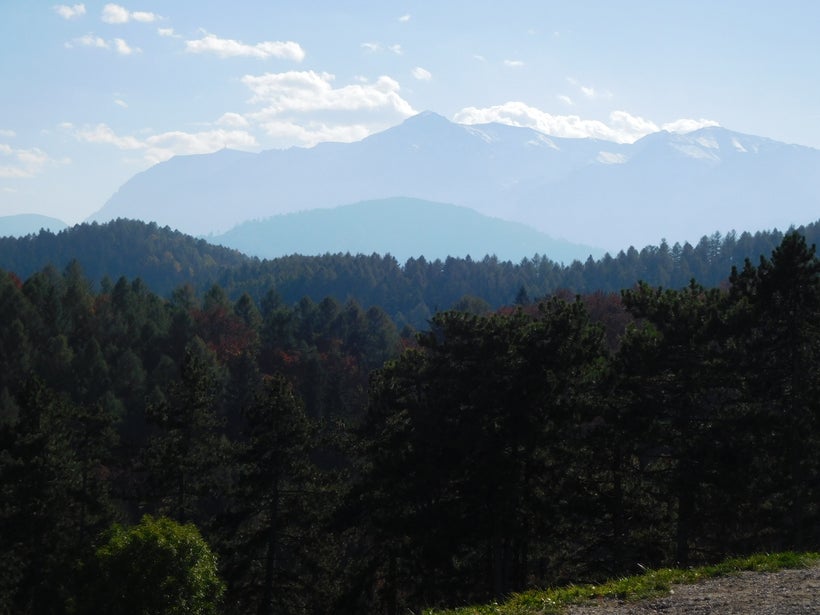 But people are indeed taking to the air, though not on bat wings. They're paragliding instead in graceful swoops from neighbouring peaks.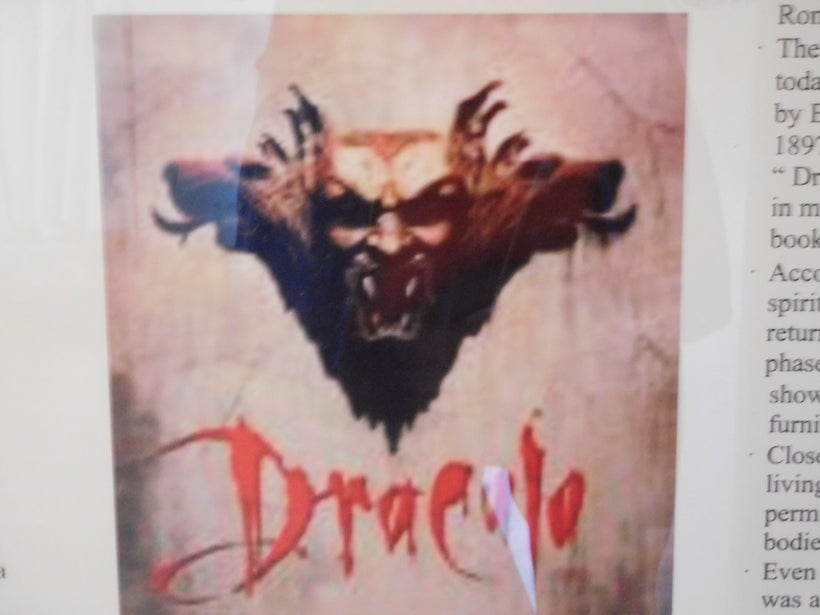 [Upcoming blog: Sighișoara, where it all began - Vampires on the Looney Front]
By the same author: Swimming With Fidel: The Toils Of An Accidental Journalist. Available on Kindle, with free excerpts at https://www.amazon.com/Swimming-Fidel-Toils-Accidental-Journalist-ebook/dp/B00IMNWV2W and in print version on Amazon in the U.S at https://www.amazon.com/Swimming-Fidel-Toils-Accidental-Journalist/dp/1496080319/ref=tmm_pap_swatch_0?_encoding=UTF8&qid=&sr=
And: Bussing The Amazon: On The Road With The Accidental Journalist; available with free excerpts on Kindle and in print version at https://www.amazon.com/Bussing-Amazon-Road-Accidental-Journalist-ebook/dp/B00KNCGD9M
REAL LIFE. REAL NEWS. REAL VOICES.
Help us tell more of the stories that matter from voices that too often remain unheard.
This post was published on the now-closed HuffPost Contributor platform. Contributors control their own work and posted freely to our site. If you need to flag this entry as abusive,
send us an email
.