There's a new musical that should really get a shot on the Great White Way, and I'm not just saying that because I'm part of the original cast recording. Well, maybe just a little... I mean I wouldn't complain if the creative team took me along for the ride to the Broadway. Anyway, Bubble Boy the Musical, written by the writers of the Despicable Me franchise, Cinco Paul, and Ken Daurio is that new musical.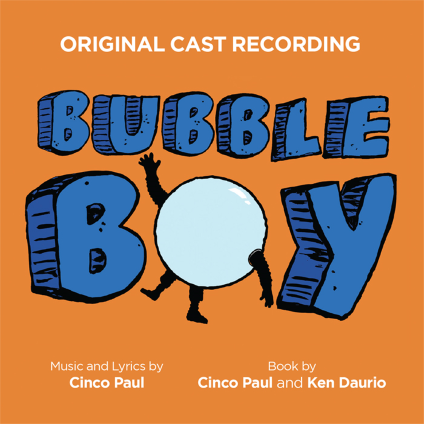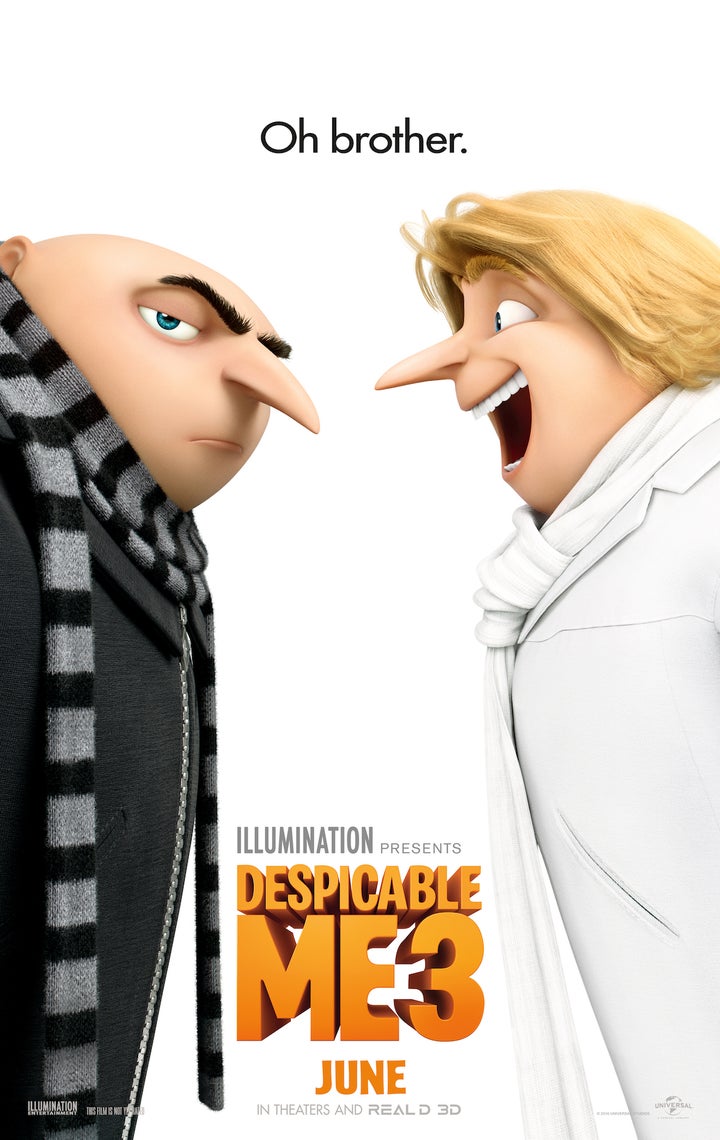 Not only is the show freaking diverse but the music is so much fun. You should totally buy the CD here or download it from iTunes. Since who knows when the next production might be?
The oh so nice and talented writer Cinco Paul was sweet enough to answer some of my questions regarding the the creation of Bubble Boy and what is next.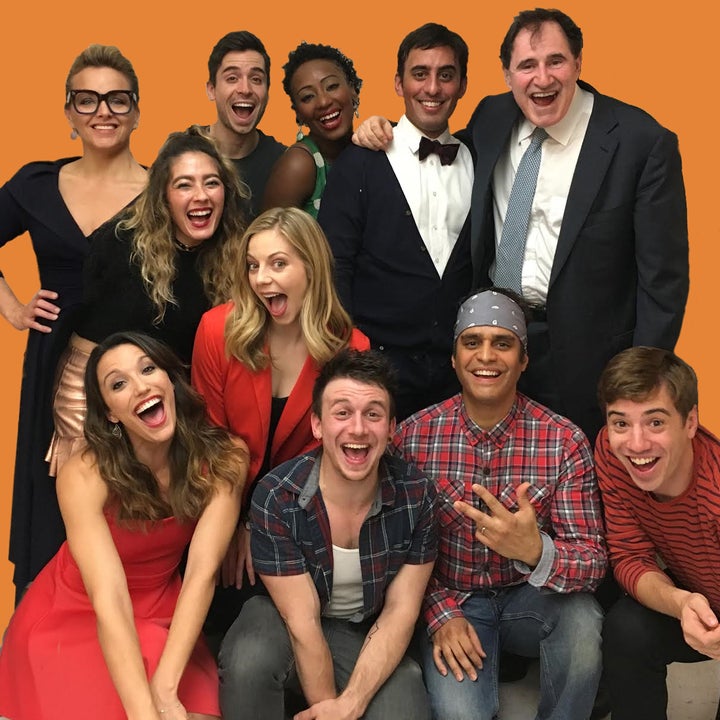 One of the many reasons why I love Bubble Boy so much is the amount of diversity you include. Do you think as a dramaturgist inclusion in your show is necessary to further the story along? How can other writers help further the cause of diversity and inclusion in the entertainment industry?
The theme of the show is all about leaving our bubbles and experiencing all the world has to offer, so it's always been important for us to have as diverse a cast as possible. Jimmy meets a group of cult members, a Mexican biker gang, an Indian ice cream salesman—this exposure to other races and cultures is a big part of his journey. I think white male writers like myself in particular need to stretch outside our comfort zones and really make an effort to tell stories with more diverse protagonists. And think outside of the box in terms of casting. That's the main reason why my next musical has a woman of color as the lead.
Who is your favorite character in Bubble Boy and why? Personally, I love biker number 5. I really think she needs her own song about Nebraska.
I mean, Biker #5 has a very special place in my heart. And maybe someday I'll write that big 11 o'clock number for her ("Nebraska! Nebraska! State full of corn!"). But I think my favorite character has to be Jimmy. I identify with him the most—and I aspire to his level of open-heartedness and honesty. But I also really love Mrs. Livingston and Slim. They're so much fun to write for.
You've had such amazing success with your animated films i.e. The Despicable Me franchise, The Secret Life of Pets, Have you thought about turning Bubble Boy into an animated film?
You know, that has come up a time or two! We've never seriously considered it, but I think it would definitely work as an animated movie. I hear that's what they're thinking of doing with Book of Mormon, so you never know...
Why Bubble Boy? Can you talk about the history of this show? Where did you come up with this idea? Has the translation/transition from screen to stage been easy?
It was about ten years ago when I first had the idea to turn the movie (which Ken Daurio and I wrote) into a musical. I've aways loved musical theatre, and it felt like it would really work as a musical: active and likable protagonist, colorful characters, lots of emotion. We first put it on in my hometown with a bunch of high school kids, and from there got chosen to do an ASCAP workshop. Stephen Schwartz then became a champion of the show, which led to various workshops and several productions, and now, finally, a cast recording! My first instinct was to try to put everything in the movie in the show, which didn't work. But other than that it really translated pretty easily into musical theatre. Fifteen songs from that original production are still in the show!
What's next for Bubble Boy?
We're hoping that this new cast recording (and its high profile cast: Alice Ripley! Matt Doyle! Richard Kind!) will expose the show to a much wider audience, and we'd love for that to lead to more high school, college, and regional productions. Ken and I try to go to every production. I think we've been to five high school shows in the last few years, which is always a blast. Ultimately, I feel like it's a show that could succeed on Broadway, but that's definitely for other people to decide.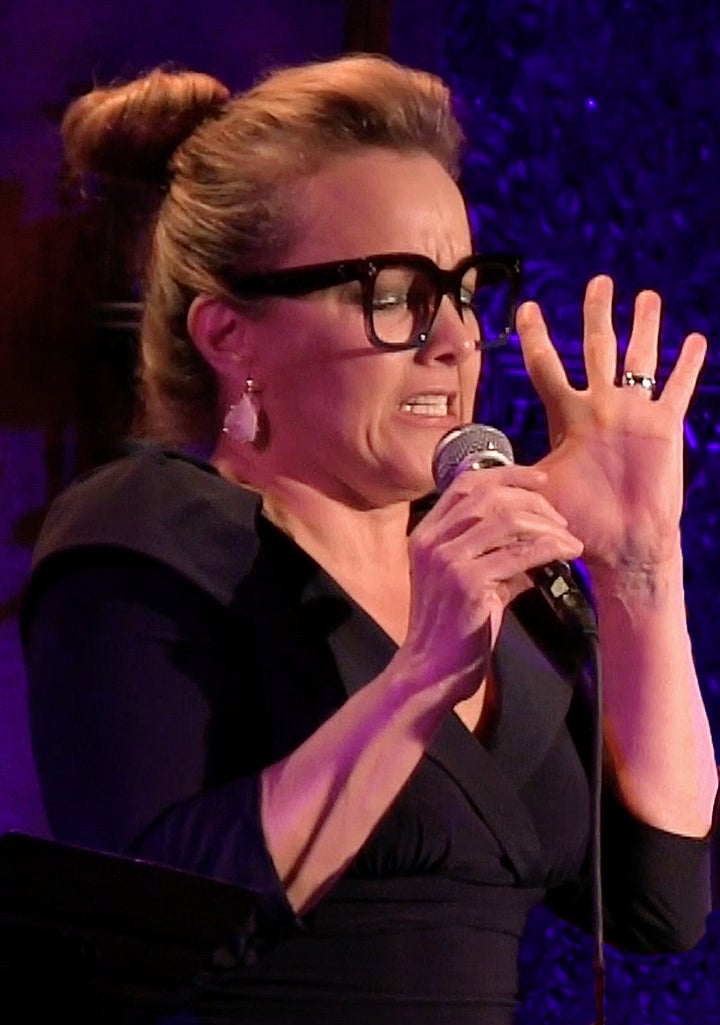 But beyond that, Ken and I are now starting the process of turning the musical into a movie. So hopefully that will happen at some point. Let me know if you have any casting ideas!
Are there any other projects you are working on?
Ken and I are writing another animated movie right now, but after that we really want to focus on live action, and we've got a few things brewing in that world. And as I said, I'm currently writing a new musical (with Bekah Brunstetter of This Is Us); it's about teenage Mary Magdalene getting a crush on teenage Jesus, and I'm really excited about it. So maybe in a year we can talk again about that...
Thank you so much Cinco! As far as your movie adaptation, I am available!
Follow Alex on Twitter and Instagram @AlexFChester
Related
Popular in the Community