But what is a true Kardashian milestone without an appearance by the family's fairy godfather, Ryan Seacrest? (A canceled talk show, apparently, because both Kris' and Khloe's failed, and neither had Seacrest's input as an executive producer).
Along with Kendall's cover, Vogue released a short but hilariously awkward video featuring Seacrest and the Kardashians, and let's just say it made us extremely grateful that "KUTWK" isn't scripted.
The video starts off with Kendall playing the self-absorbed model checking herself out in the mirror, complete with a lip-smack. She then walks through Kris' Calabasas mansion and runs into her sisters, who, much to her "surprise," do not congratulate her on her Vogue cover.
Everyone is playing their typical Kardashian parts: momager Kris is busy on the phone in her office, forever love-torn Kourtney is complaining about one of her crushes (Justin Bieber?!?), and Khloe and Kim are FaceTiming each other on their phones. And for a family whose careers revolve around acting "normal" while filming every aspect of their lives, they're all painfully aware of the camera.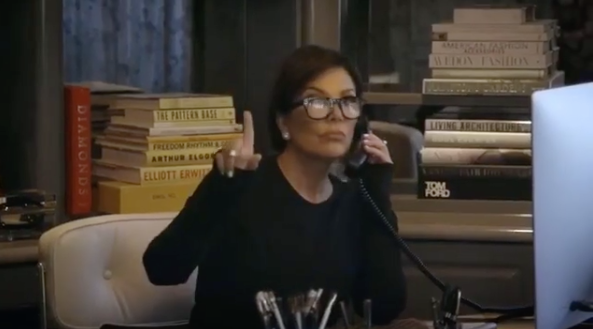 Kendall even receives a "spontaneous" text from Seacrest, who gives us major dad vibes with his overuse of capital letters and exclamation points.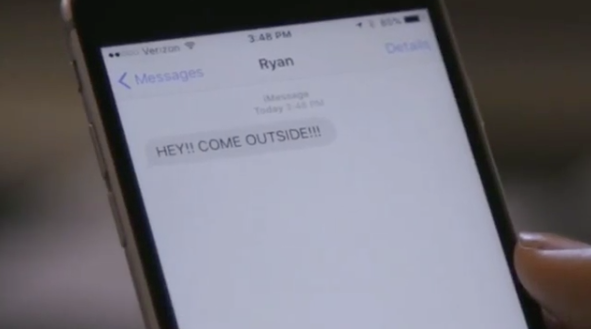 Kendall then walks outside, where Seacrest and her sisters await with a giant version of her cover and some of those huge silver helium balloons that the Kardashians are obsessed with (even though they're so 2014).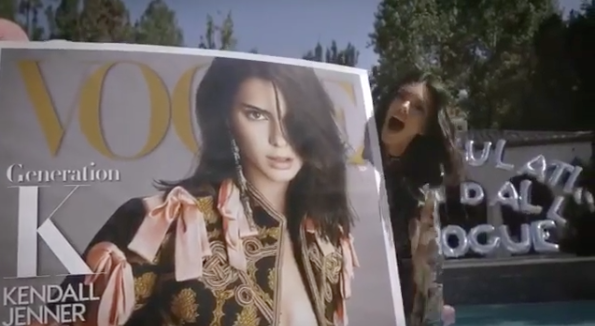 "I'm never letting it goooooo!" exclaims Kendall in a voice that we can only describe as the way we sound when our mom randomly hands us the phone to say hello to a distant relative.
The video, featured on Vogue's Instagram, even lists the director and producers in the caption, as if anyone would actually want credit for this film.
Never thought we'd say this, but can we please go back to watching the Kardashians do mundane activities like eating those damn salads? This "acting" is way, way too much to handle.
Calling all HuffPost superfans!
Sign up for membership to become a founding member and help shape HuffPost's next chapter
BEFORE YOU GO