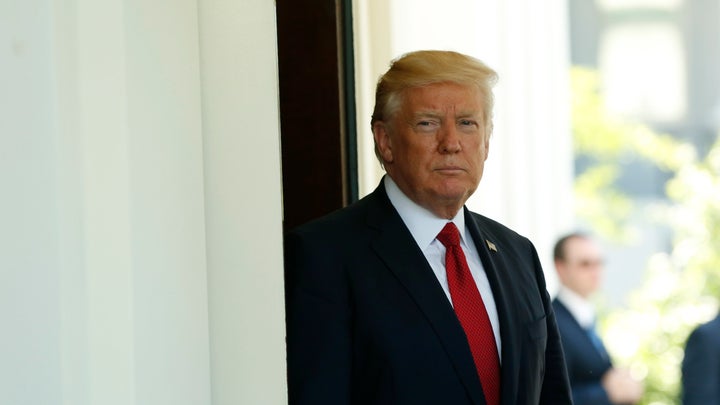 Trump's Muslim ban is currently on life support after several court losses. Yet, it remains very much in effect thanks to a backdoor Muslim ban – granting 'carte blanche' to unlawfully discriminate against visa applicants from the same six Muslim-majority countries listed in the travel ban, under new "extreme vetting" measures.
Since the overt Muslim ban has largely been defeated in court, the Trump administration has opted for a more piecemeal approach to banning all Muslims which overwhelmingly targets Iranians and has already caused a significant drop in visas issued to Iranians.
In the March 15 cable, officers were directed to inquire about a subset of visa applicants' social media identifiers, handles and email addresses, as well as travel history, addresses, and prior occupation(s) and employer(s) over the last 15 years. For many, providing 15 years of boarding passes and itineraries as well as proof of funds for domestic and international travel, could prove to be onerous at best and impossible at worst.
The next day, U.S. District Court judges in Hawaii and Maryland granted nationwide preliminary injunctions freezing implementation of the president's Muslim ban.
Following near-fatal defeats in court, Tillerson sent another cable the same day entitled "Halt Implementation," as well as a cable the following day on March 17 entitled "Implementing Immediate Heightened Screening and Vetting of Visa Applications." Although the cables following the court decisions directed embassies and consular officials to disregard the "extreme vetting" until approved by the Office of Management and Budget (OMB). Visa applicants from the six Muslim-majority countries listed in the Muslim ban, however, would still be subject to inter-agency background checks under the Security Advisory Opinion (SAO) process which could significantly delay the visa process by many months. As a result, this hurdle is already being implemented, and appears to be having a deleterious impact on visa applicants from Muslim ban countries like Iran.
About a month later, the Department of State finally followed the chaotic flurry of cables with an emergency request to OMB for approval of  the "extreme vetting" questions that were outlined in the March 15 cable.
Unsupported by any factual or legal basis justifying emergency review and after a delay of about a month, the expedited emergency review process significantly shortened the time for public review of the proposal and deprived the public of the opportunity to submit fully-informed comments. Comments were due to be submitted just two weeks after the OMB emergency request.
Almost immediately after public comments were submitted from NIAC, ACLU, and others, it took OMB just five days to approve the emergency request on May 23. Notably, OMB approvals are not subject to judicial review under the Paperwork Reduction Act.
The result is a subset of visa applicants – likely overwhelmingly Iranian – will be subjected to this disparate treatment and additional layer of scrutiny for at least the next 90 days.
The courts have temporarily removed the unconstitutional March 6 executive order hurdle – for now. Iranians and Muslims will next have to provide social media handles and 15 years worth of travel history, employment history and other personal information. If they are able to get over the near-impossible "extreme vetting," they still face yet another obstacle – the SAO hurdle. Iranian visa applicants would be subjected to a background check conducted by virtually every American intelligence and security agency, which could cause several more months of delays.
Despite nationwide injunctions, the multi-layered Muslim ban is already being implemented – and working. According to a Politico report, visas issued to Iranians dropped by 52 percent in April compared to the average monthly rate last year.  Similarly, Somali applicants saw a 68 percent drop, and visa issuance to nationals of all Muslim-majority countries dropped by about 20 percent across the board.
In addition to the requirements, there is almost certainly a chilling effect caused by such barriers to entry that discourage visa applications to the United States. The best and brightest students and researchers throughout the world who present no national security risk may avoid traveling to the United States to avoid being subjected to such intrusive scrutiny.
Further, if it is found that the administrative Muslim ban is resulting in racial profiling or impermissible discrimination on the basis of nationality and religion rather than well-founded national security threats, the "extreme vetting" backdoor to the Muslim ban is likely to raise serious legal concerns and challenges.
The Department of Justice has already filed papers requesting the Supreme Court to hear the Fourth Circuit challenge to the Muslim ban which upheld the lower court's nationwide injunction. They also asked the Supreme Court to fast track the case and hear it before the summer recess, in addition to requesting that the Hawaii and Maryland injunctions be lifted pending the decision of the court.
But it appears that the desired outcome of the Muslim ban is already being achieved, irrespective of the fate of the embattled executive order. The National Iranian American Council and Iranians across the globe are watching very closely and stand ready to act immediately if Iranians and Muslims continue to be targeted by this administration.
REAL LIFE. REAL NEWS. REAL VOICES.
Help us tell more of the stories that matter from voices that too often remain unheard.
BEFORE YOU GO