So it's Saturday evening in Fredricksburg, Virginia, and the rain has just started to fall.
How many people do you think are going to show up for the political rally? If you guessed 26,000....then you're right.
Here's two reports, one from the local NBC affiliate, the other from the FOX affiliate. Both are positive reports, but the thing that I think makes them especially strong are the veterans for Obama interviewed in each piece.
And here's a report from the local FOX affiliate:
And just in case you weren't satisfied with the electronic media coverage, here's the front-page of the local newspaper, the Free-Lance Star: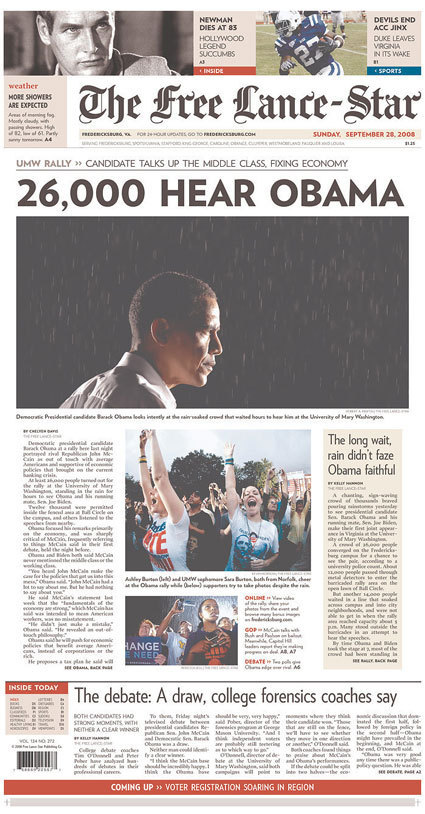 Popular in the Community