Vienna has been my favorite city for years but an election win by populist rightists, and its unfettered growing attraction to millions from around the world, could make it less hospitable to visitors.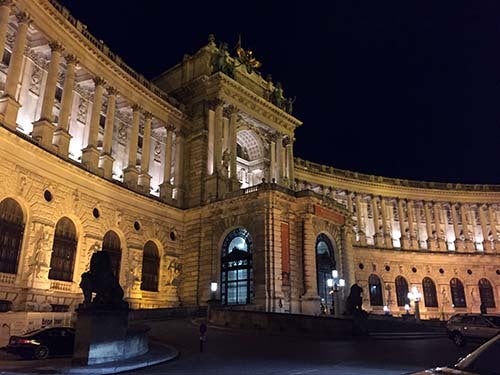 Sunday's election results mean xenophobia and nationalist sentiment got a bigger foothold in the country, and, a UNESCO designation that the city's historic center is now on the List of World Heritage in Danger, may well compound matters for those heading to the Austrian capital.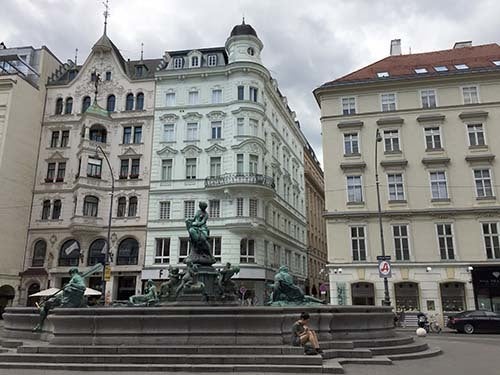 I'm glad I managed to squeeze in eight lovely days – three at a conference and five gallivanting in and beyond the city – before all this negative news made headlines.
Politics aside, I didn't realize the area I love visiting and staying in had fallen victim to its own success.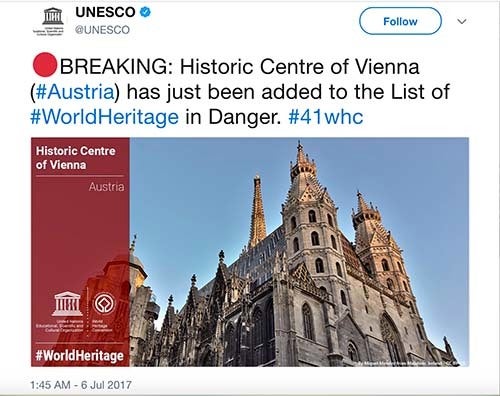 The World Heritage Committee has inscribed the Historic Centre of Vienna on List of World Heritage in Danger due to high-rise projects in the middle of the Austrian capital.
In its decision, the Committee regrets that the Vienna Ice-Skating Club—Intercontinental Hotel project fails to comply fully with previous Committee decisions, notably concerning the height of new constructions, which will impact adversely the outstanding universal value of the site.
Vienna developed from early Celtic and Roman settlements into a Medieval and Baroque city to become the capital of the Austro-Hungarian Empire. It played an essential role as a leading European music centre, from the great age of Viennese Classicism through the early part of the 20th century. The historic centre of Vienna is rich in architectural ensembles, including Baroque castles and gardens, as well as the late-19th century Ringstrasse. The site was inscribed on the World Heritage List in 2001.
Walking around the opera house one day, I found an audience watching a performance from the inside projected onto a screen on the sidewalk outside, with subtitles no less.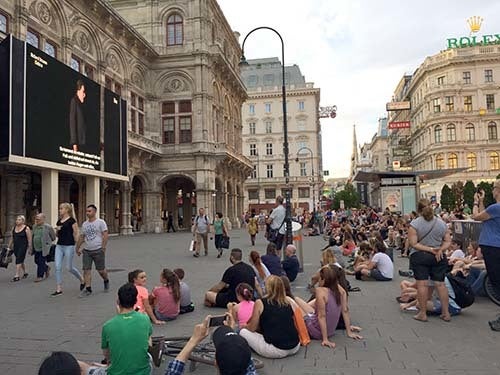 I last attended an opera in this venerable house a few years ago, but managed to find time on this trip for an all-Mozart performance at one of the many concert halls dotting Vienna.
The only drawback was the weak air conditioning in the large hall packed with tourists who had to fan themselves with the performance's program to stay cool.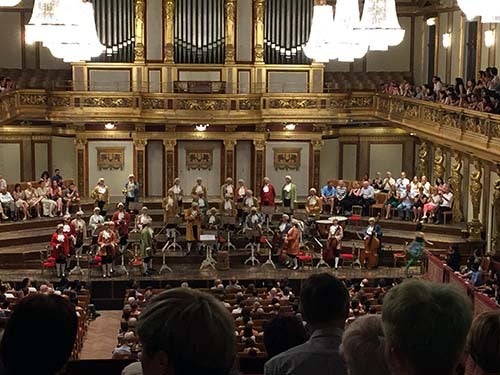 This year I noticed more Chinese and Indian tourists than on previous visits. They outnumbered Western and Middle Eastern visitors.
In between walks, galleries, performances and other attractions, there was the inevitable Wiener schnitzel. I had it at least three times but found the batter had grown thicker, the meat thinner, and the price a lot heftier.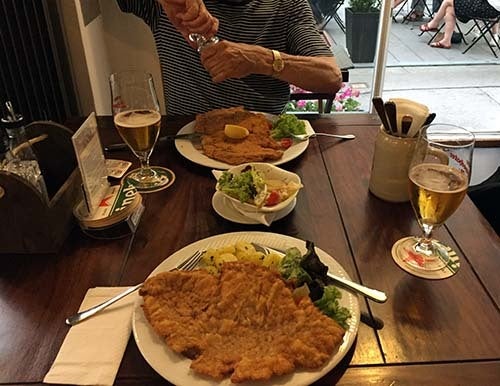 Various meals included a gala dinner at the Hofburg imperial palace, and for which I was relatively spiffed up.
Other conferees wore jeans and sneakers. The times-they-are-a-changing.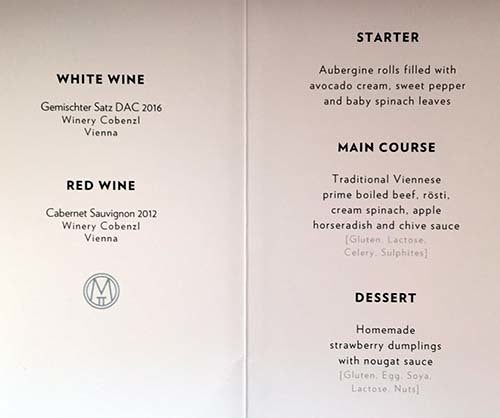 There were also the sausage stands on street corners with their tempting fare of bratwurst, frankfurter, riesen hot dog, kasekrainer, and curry wurst.
I had a bratwurst but must admit I prefer the German variety.
One of the eateries was quite amusing with a sign that said "no beer, no life."
Every wall was lined with beer bottles and cans from floor to ceiling. Admittedly, I could only sample one brand.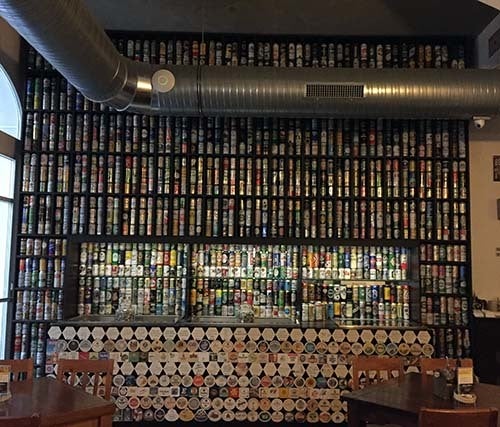 Mind you, watering holes aren't just for humans. On a pedestrian shopping street not far from there, cat and dog owners could relax at a café equipped with water and food dishes to provide their furry companions with sustenance.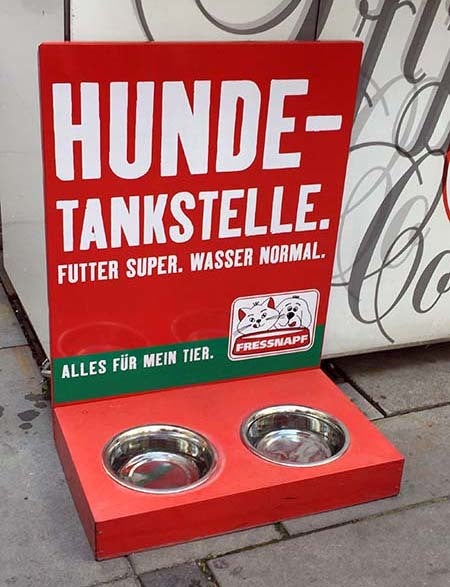 What came as a total surprise was a lounge window advertisement for "shishas" (water pipes) on ice with several fruit flavors. Prices ranged from 38 Euros ($45) for the luxury smoke to 75 Euros ($89) for the version with fruits.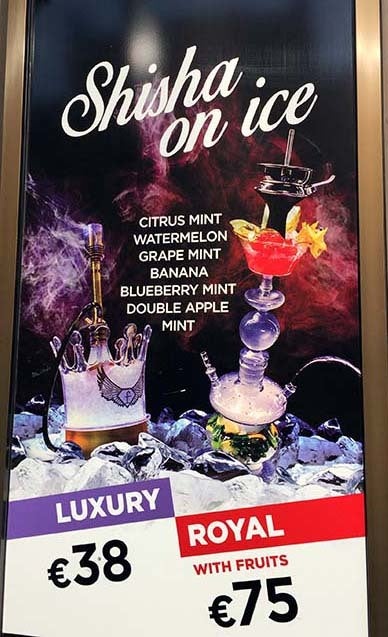 One sunny Sunday was partly dedicated to lunch at a heuriger, a wine tavern, in the woods above Vienna. Although I'd been to these quaint restaurants before, this one was in Herthergrasse, which isn't overrun by tourists like Grinzing, and offered copious portions of everything.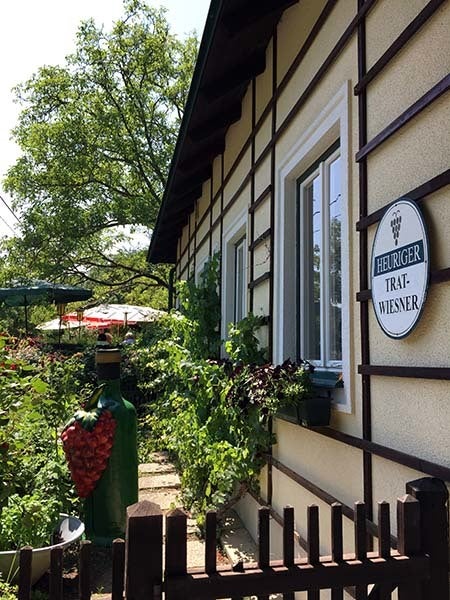 Needless to say, I couldn't be in Vienna without bringing back some Sacher torte – the famous chocolate cake invented by Franz Sacher in 1832 for Prince Wenzel von Metternich.
This time I settled for a small box of six mini cakes at a whopping 25 Euros ($30). Ah well, once in a blue moon!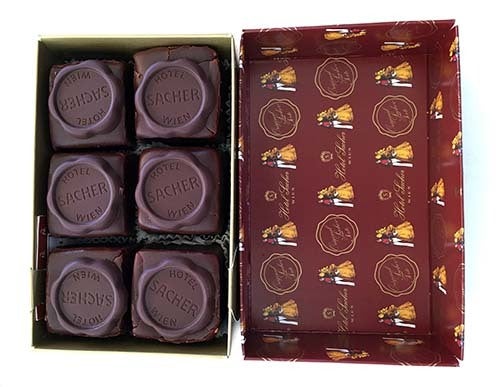 As for the fine arts, I'm saving those for another blogpost.
Related
Popular in the Community