The sought-after festive recipe that features edible dome gelatin sheets gained traction when LaBau posted it to her website in 2014. But it truly took off after a 2015 Facebook post caused such a surge in traffic that her site temporarily shut down.
LaBau's 2016 holiday season video tutorial on how to make the dessert quickly racked up thousands of likes, shares and views. But three weeks later, LaBau said the Food Network posted a plagiarized version of her how-to video without mentioning her at all.
In a lawsuit filed in the Central District of California last week obtained by The Hollywood Reporter, LaBau is seeking damages she said she incurred after The Food Network posted a similar video, including missed web traffic which affects her blog's revenue stream.
While recipes cannot be copyrighted, the law may protect "literary expression ... that accompanies a recipe." LaBau's lawyers are arguing that her how-to video includes "copyrightable elements" that the Food Network violated, including specific camera shots, colors, text and other artistic aspects.
The lawsuit also argues that LaBau tried to get the Food Network to credit her work, but she received no response.
LaBau has a page of her blog devoted to instructions on properly using and crediting her work, and she welcomes readers to contact her if they believe something she created was not properly credited so she can correct the error.
"I occasionally modify recipes that I've found somewhere else, and when that is the case, there will be a notation with the recipe, giving the source of the recipe and a link back when applicable," SugarHero's FAQ page states. "I take recipe citation seriously and always try my best to credit the original source, but in the early days of this blog I was still learning best practices and there might be things I've overlooked. If you spot a recipe that you think is improperly sourced, please send me an email and I'll correct it."
The blogger states in the suit that she's recognized as a reputable dessert blogger and has appeared in publications including: The Chicago Tribune, Los Angeles Times, The Christian Science Monitor, Better Homes & Gardens magazine, Food & Wine magazine, TheKitchn.com, HuffPost, and ProBlogger.com.
HuffPost reached out to Food Network and LaBau for comment.
Related
Before You Go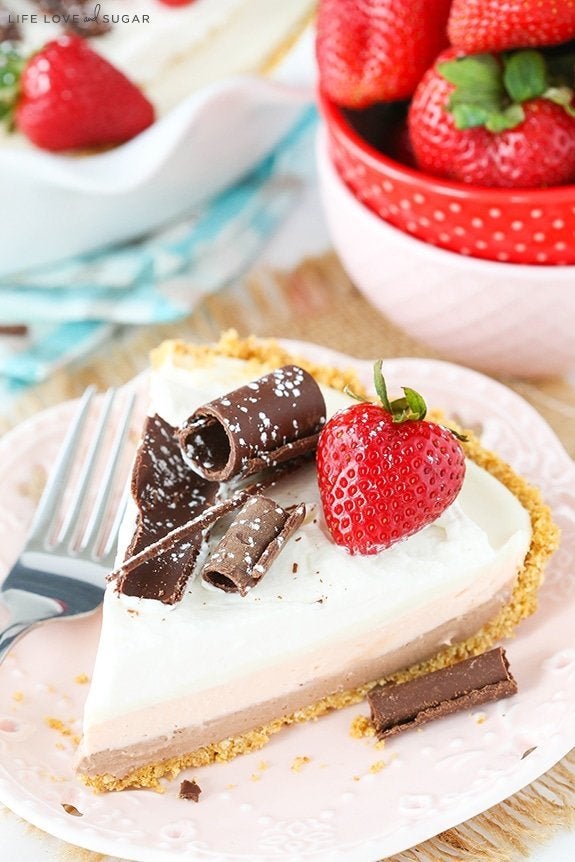 No-Bake Dessert Recipes