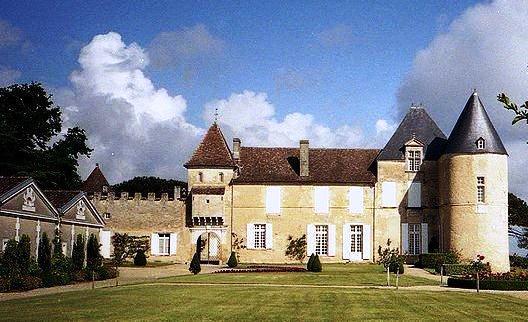 Château D'Yquem, Bordeaux, France
It is one of the ironies of the wine world that so many people believe that sweet wines are cheap plonk drunk from bottles in a brown paper bag, while connoisseurs consider so many sweet wines to be among the greatest in the world, as well as the most expensive.
To be sure, there is plenty of cheap sweet plonk on the shelves, but increasingly there is a wider array of wonderful dessert wines, some very expensive, some remarkably inexpensive, that provide enormous pleasure with dessert, or as dessert itself. These wines are now coming in from all over the globe, including the great Sauternes of France and the exquisite ultra-sweet trockenbeerenauslesen rieslings of Germany along with Tokay from Hungary, ice wines from Canada and late-harvest varietals from California.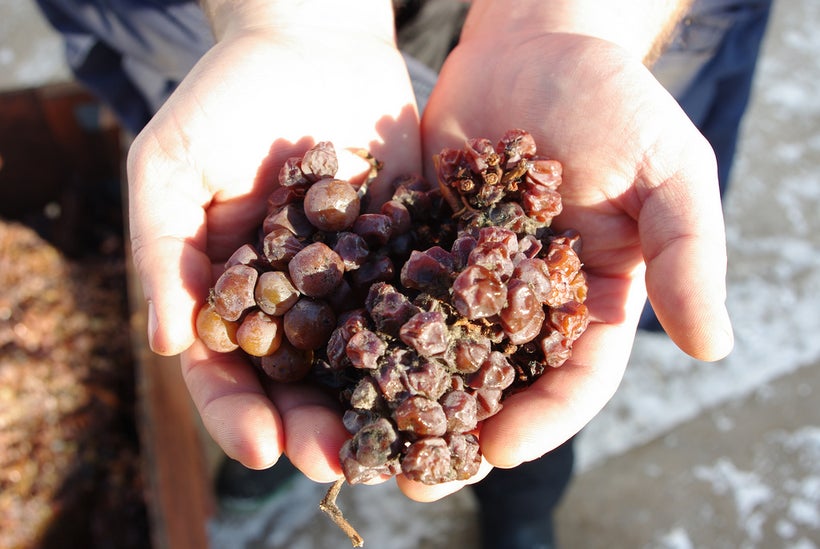 Sauternes from Bordeaux—not the stuff called "Sauterne" on American labels—is a very difficult wine to make: The Semillon grapes undergo the tricky process first being attacked by a fungus called Botrytis cinerea that rots the grapes (above), devouring five-sixths of the acids and one-third of the sugars. But this so-called "noble rot" also concentrates the remaining water and sugar into a pulp that, after fermentation, results in an intensely luscious, balanced wine of between 17.5 and 26 percent alcohol.
Yield is always very low. The time-consuming, careful, selective picking of the grapes means only a portion of them will actually go to the winery, and the best Sauternes producers make only 60 to 90 cases per acre a year. There are also years when the entire crop might be lost to rot.
All of which should make Sauternes very, very expensive. But, while no one denies the supremacy of the famous Château d'Yquem, which can sell for hundreds of dollars per bottle, at least half a dozen other Sauternes estates battle it out each year for second honors and are among the best bargains in French wine. You can find a First Growth like Château Lafaurie-Peyraguey in a half-bottle for about $30; The esteemed Château Suduiraut is only $20 and La Tour Blanche sells for about $20.
A glass of Sauternes with foie gras is a match-up now ubiquitous in fine dining rooms, and serving ice cold Sauternes with Roquefort is considered a classic marriage.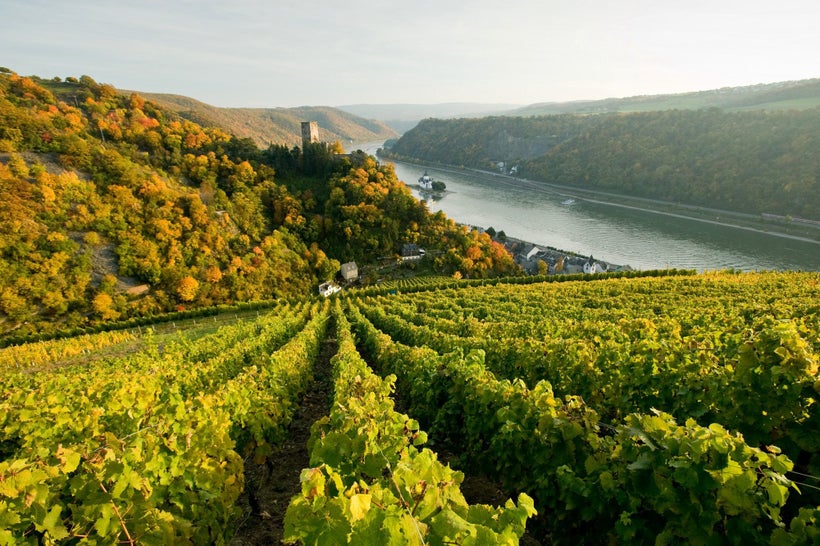 The greatest wines of Germany are rieslings from the Rhine Valley (above), and the greatest of those are the intensely concentrated beerenauslesen ("berry selection") and trockenbeerenauslesen ("dried berry selection"), also attacked by the noble rot. The best can age for decades, acquiring a burnt caramel flavor while retaining the floral spice of the Riesling grape. Beerenauslesen wines can be found for under $70 and trockenbeerenauslesen can exceed $100.
Even sweeter are ice wines (eisweins in Germany), and some of the most wonderful now are made by the Inniskillin winery in Canada. They are remarkable, almost cordial-like wines best enjoyed all by themselves, or perhaps with just some hot roasted chestnuts.
Similar in quality and sometimes even more velvety are the Tokays of Hungary, made from the Furmint grape. Under Soviet control the Hungarian vineyards withered, but they have been restored, largely from foreign investment, and the Tokays are now sold internationally. Look for the stars on the bottle called "puttonyos," with five being the sweetest and most treasured, available in a full bottle for about $70, though the much-prized Essencia can go for $500 and up.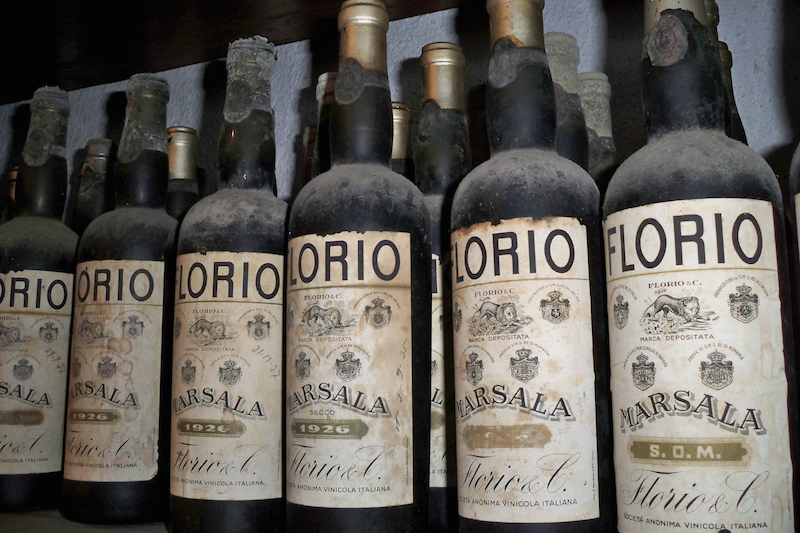 Italy makes some superb sweet wines, from the light but luxurious Picolit from Friuli to the dark, sensuous Marsala, Malvasia di Lipari, and Moscato of Sicily. The firm of De Bartoli makes a marvelous wine called Bukkuram (Arabic for "father of the vineyard") that is 100 percent moscato d'Alessandria grapes (locally known as zbibbo) from the island of Pantelleria, where they dry the grapes in the sun on special trellises for up to 30 days, giving the wine a remarkable amber color and the intensity of honey and candied fruit, with the balance of minerality in the finish that comes from the volcanic soil of the island. This wine is $80 for a 500 ml bottle.
I save for last Port—the true Port from Portugal's Douro River Valley—which in its myriad varieties, ruby, tawny, vintage dated, and others offers the broadest spectrum of delicious dessert and cheese wines. Many of the names are British, for the Port trade was for centuries controlled by English companies, so labels retain the names like Croft, Sandeman, Warre's, Graham, and Cockburn, all of which send only their best bottles to the U.S.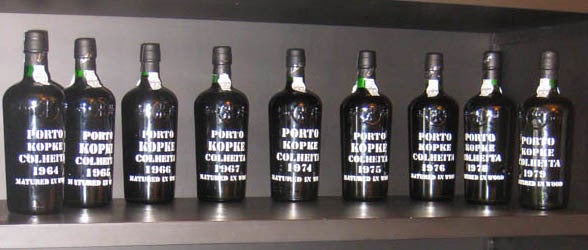 I've recently been drinking my way through Kopke Ports (above), with bottles in the market dating back to 1935 ($486), and I am particularly delighted by their white Ports, from 10 ($40) to 40 years old ($150), which are an excellent aperitif over ice. Ports are always priced at what I consider bargains, for consider that a superb Kopke Colheita Port from 1999 (colheitas spend seven years in cask before being bottled with a vintage date) sells for $50, when you can spend more on a wholly unremarkable Bordeaux or California Chardonnay from the most recent vintage.
So next time a pseudo-winelover says he doesn't care for sweet wines, pour him a little Port or Canadian ice wine or French Sauternes and watch the response, which will, I assure you, mix both sheer delight with sheepish embarrassment.
Calling all HuffPost superfans!
Sign up for membership to become a founding member and help shape HuffPost's next chapter
This post was published on the now-closed HuffPost Contributor platform. Contributors control their own work and posted freely to our site. If you need to flag this entry as abusive,
send us an email
.