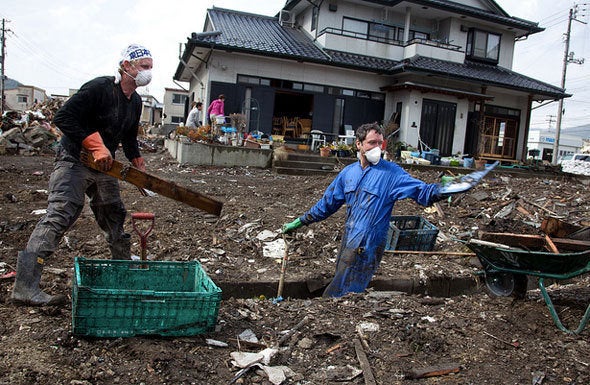 After the earthquake triggered the tsunami and the tsunami sparked the nuclear meltdown, the world looked towards Japan - long an economic overachiever and regional powerhouse - in a way it hadn't in quite some time and wondered what could be done to help. Disconcertingly, there was little anyone without an expertise in containing radiation could do.
Civic-minded above almost all else, the Japanese volunteered in large numbers to help their displaced fellow citizens and to clean up the mess in Fukushima. Westerners weren't needed and weren't necessarily welcomed. Many organizations were understandably loathe to have people on the ground who didn't speak Japanese.
Now, as the clean up enters a calmer stage, visitors to Japan can do more to help what has become a two front war. There are opportunities to help the area affected by the tsunami and, just as critically, to help in unaffected areas where critical issues were put on the back burner during the national disaster.
These voluntourism opportunities offer travelers a chance to see beneath the sometimes opaque surface of Japan, to get to know locals (many of whom will speak English) and to experience the country, briefly perhaps, from an insider's perspective.
For all the size of the Pacific, getting to Japan is not terribly difficult any more. There are direct flight from the east and west coasts to the country's major cities than generally don't exceed $1,500 per ticket.