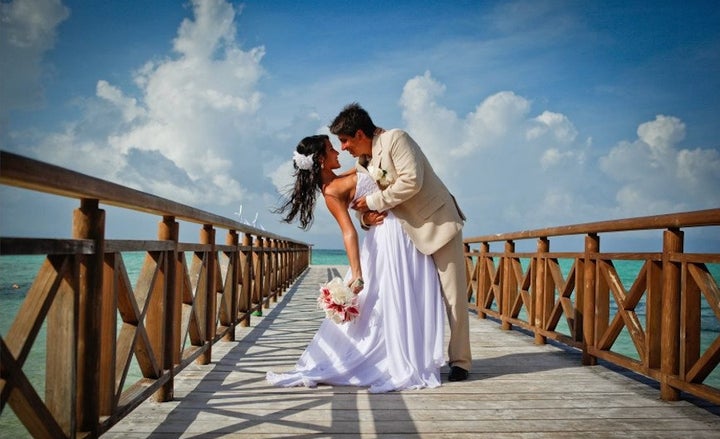 Currently, I am in the middle of a very hectic wedding season, complete with Bridal Fashion Week and industry events that have me driving all over the tri-state area. If I didn't have a calendar, I would forget what day it was because it's that level of busy. My car looks like a bomb went off in it and is littered with granola bar wrappers and travel mugs that I really should get into the dishwasher.
All of this craziness doesn't really end until January, which means mixing in the holidays...and when you're also a wife and a mom of two little ones (with birthdays in November and December), there isn't enough red bull or red wine in the world to make a difference.
Before this runaway train started, I actually spent a few days in Punta Cana, checking out a location for a destination wedding. Now, I visit it in my mind when I need a mental break from all of the wedding season chaos happening around me. From the oceanfront room to the unbelievable spa, this all-inclusive resort was a welcome retreat...and as it turns out, a great place (I never even knew about) for a destination wedding.
Destination weddings are something we plan quite a few of and all of our couples go through a learning process when selecting the venue. Depending on your home base location, things you would expect for your wedding might only be available at home and not thousands of miles away. Things many couples take for granted are often overlooked or not available when traveling to an island to wed.
But? Barcelo Bavaro takes care of everything. They even arrange for pictures with parrots.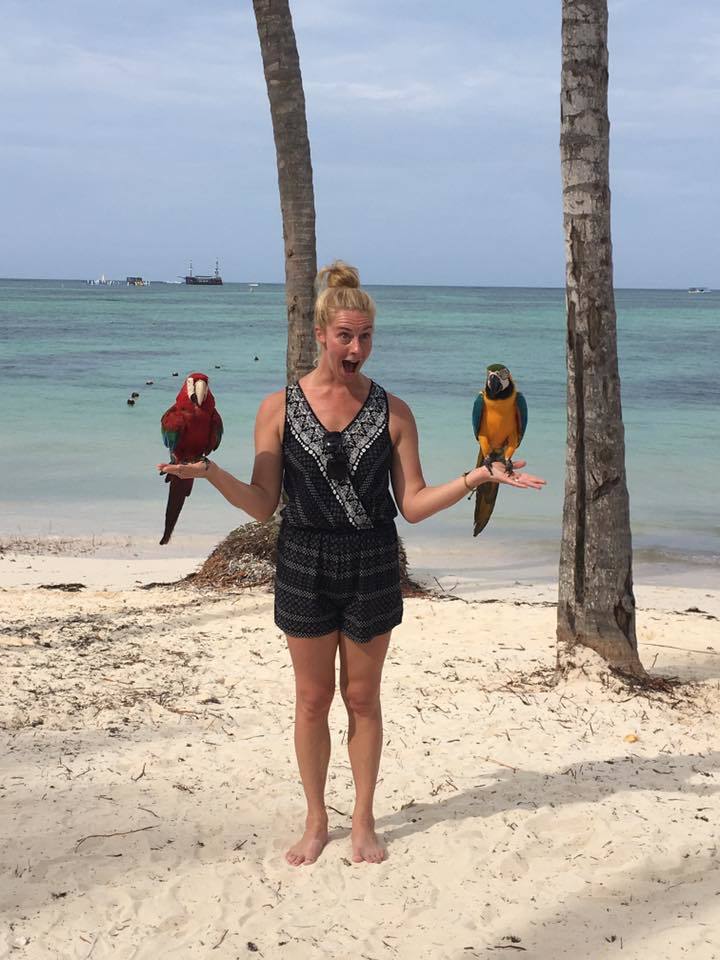 All-inclusive resorts will always get my attention because I don't like the idea of carrying a wallet with me to the swim up bar. I've been to quite a few and I find that they always have more than enough activities to keep you interested, but that it's just as easy to sit on the beach for 7 days with a frozen cocktail in your hand.
When we plan destination weddings, all-inclusive resorts get recommended frequently. After all, you're essentially asking your friends and family to go on a vacation that they didn't choose and to take time off from work doing so.
"When planning destination weddings, I can go through 30 venues before my couple decides on the one that they want."
These people may have plenty in common, but other than being close to you and your fiance (or maybe just one of you) you really have no idea how they vacation. Are they the type that sits at the swim-up bar from sun up to sundown? Or are they the ones racing to the paddleboards so they can work out at 5am and have something amazing for their Instagram? The point is: you don't know.
Because you don't know, it's super important to offer everything to your guests, and that means finding a location that does just that. The problem is, almost none of them do and even if they did, they also need to offer what you want for your wedding. When planning destination weddings, I can go through 30 venues before my couple decides on the one that they want. The checklists can be a mile long, so when I find a place that checks all of the boxes, I get excited.
So excited and just can't hide it. Like Jessie Spano (and if you don't get that reference then I can't help you).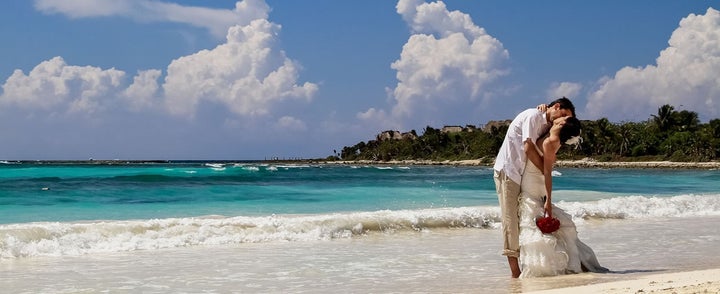 Barcelo Bavaro Grand Resort in Punta Cana is all-inclusive with over a dozen restaurants to choose from, pools, a waterpark and so much more. To keep your guests entertained, they offer nightly entertainment, a mall to shop in (last minute wedding party gifts for the win), a casino and different types of excursions. There is so much to do there that your guests will have to come back after your wedding because there is no way to do it all in one trip.
The resort offers transportation services, which is a must have when booking a destination wedding. They will work with you to organize your group hotel block and getting everyone to the hotel from the airport and back for their returning flight.
For those travelling with children, they even have family style hotel rooms with separate bedrooms...and as a mother of 2, I can tell you how clutch that is. A door to separate my husband and me from our children while in paradise? Sign. Me. Up. And do you know how hard those are to find in general? Impossible. I've looked.
For those wedding guests who are parents and desperately need some time away but don't want to leave the kids at home, the resort offers nightly childcare. Those with older children can still take advantage of the family style hotel rooms and split up for the night as Barcelo Bavaro offers a discotheque for the teens. Whether parents want to hit up the casino, the nightclub or the 24 hour sports bar (perfect if you're getting married say, during, football season), they won't have to feel guilty not providing entertainment for their kids.
No kids and don't want to see them? There's an adult only side to this resort as well.
This is what I meant when I said "something for everyone".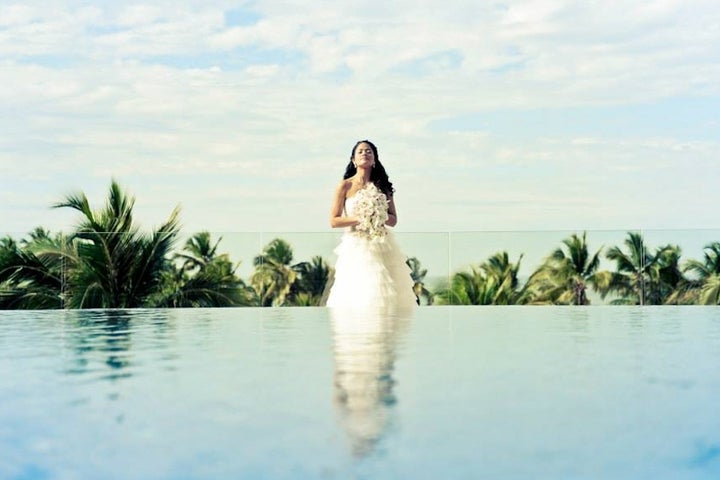 Let's get to the whole reason I went there in the first place though: rum to check out a possible destination wedding location for my clients.
As someone who has planned destination weddings before, one of the things I tell my clients is to set up a week's worth of activities. Typically, the wedding party will arrive days before anyone else, and the couple will arrive even earlier. With a Saturday wedding, my couples usually show up either that Sunday or Monday, with their immediate family and wedding party coming in between Tuesday-Wednesday. Guests start to arrive on Thursday and by Friday, everyone is there.
Planner Tip: When creating your wedding invitations, your stationery designer can work with you to make an insert of itinerary for the weekend. This should also be included on your wedding website (which should be password protected) so guests can access it while they are on-site.
Once the wedding party arrives, I always suggest a spa visit first thing and Barcelo Bavaro delivers. Beyond hair and make-up, this is a full service spa that feels like a different world. You have access to the hydrotherapy area which opens up to the outside and one of the many gorgeous pools at this resort. The perfect morning for a bride and her bridesmaids, while the groom and his groomsmen can spend time at the golf course, waterpark or playing some beach volleyball. You can then bring everyone in your party together for a private lunch or dinner to discuss the big day.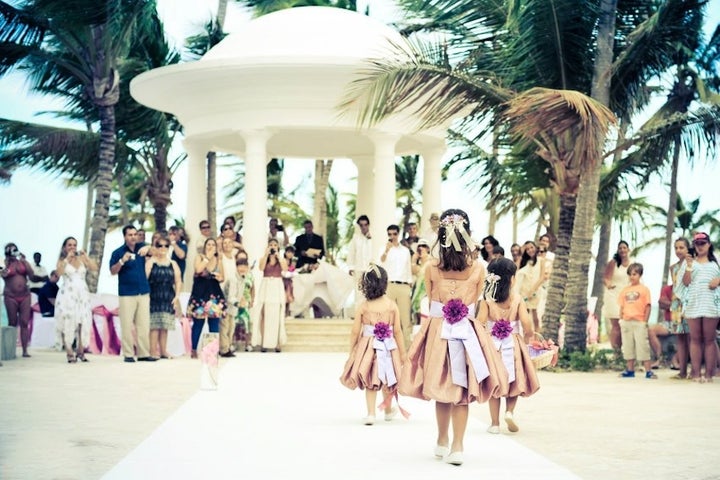 When setting up excursions for your guests upon arrival, it's important to have a varied list to choose from. While not everyone will jump at the chance to go zip-lining, some would love horseback riding or a snorkel adventure. There are countless options to choose from here...just make sure you let guests know which excursion you will be on because sometimes that's all that matters. For the day before the wedding, you can line up other excursions, just make sure to include any rehearsal details for those that need them and a welcome dinner/drink session once all of your guests have arrived.
On the day of the wedding, there are outdoor locations that include an infinity pool, multiple beach and garden areas as well as ballrooms and yes, even a Catholic Church on site. Side note: One of the biggest issues I have when planning a destination wedding is working with Catholic couples that don't want to have the church ceremony at home and not at the location. It's harder than you think to find a place with a Catholic Church and even harder to find one on the actual property. Barcelo Bavaro in Punta Cana has you covered.
Did I mention you can arrive via helicopter? Because you can arrive via helicopter.
Another dealbreaker that most couples have is the inability to have packages to choose from. I, personally, get dozens of emails every week asking me for packages and pricing. While it's not really possible to offer that as a wedding planner, I do understand why people want it. Barcelo Bavaro has plenty of options with packages including a wedding cake, spa treatments, ceremony music and yes, even centerpieces.
If you're recently engaged and looking to have an epic destination wedding, then you have to check out this place. It has everything you're looking for, plus everything your mom and dad say you have to have. Plus, if you're wary of hurricane season (as I am), take a look outside the season and you can score a really good deal. Don't ask me why, but apparently most of their weddings take place inside hurricane season, when the weather is in the mid to upper 80s all year round.
New Year's Eve wedding at Barcelo Bavaro anyone?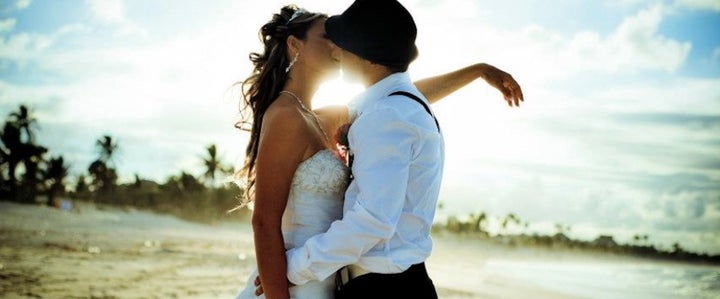 Related
Popular in the Community