Destiny's Child's Super Bowl performance was something of an open secret. Though Michelle Williams denied that it was happening, there was just too much evidence to the contrary: Williams herself was not busy on Sunday, Beyonce refused to deny a DC3 reunion was planned and the group released a single and album of old material on the preceding Tuesday.
So when Beyonce was joined by Williams and Kelly Rowland during the halftime show, there was hardly any reason for shock -- except, perhaps, at the brevity of the reunion.
The trio worked through "Bootylicious" and "Independent Woman" before singing Beyonce's "Single Ladies" with her. And that was it: They did not perform "Nuclear," their latest, Pharrell Williams-produced song. (Beyonce performed "Love on Top," "Crazy in Love," "End of Time," "Baby Boy," "Single Ladies" and "Halo.)
Sunday's performance marked group's first live show since 2006, when they performed at the NBA All-Star game. The group split up in 2005 and each of the three members worked on solo projects, to painfully obvious varying levels of success.
But will Destiny's Child's reunion be but a blink in the eye of Beyonce's career? The singer recently teased a world tour (supposedly titled "The Mrs. Carter Show" -- Beyonce has taken husband Shawn "Jay-Z" Carter's last name) and is currently working on her new album. Whether Rowland and Williams figure into any of those plans is anyone's guess.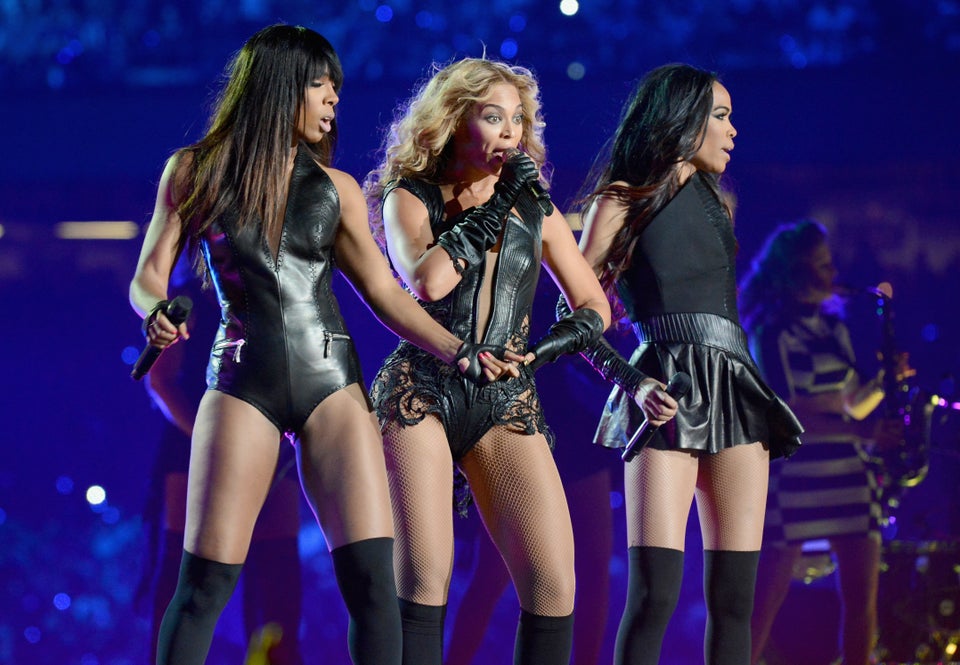 Super Bowl Performers
Popular in the Community