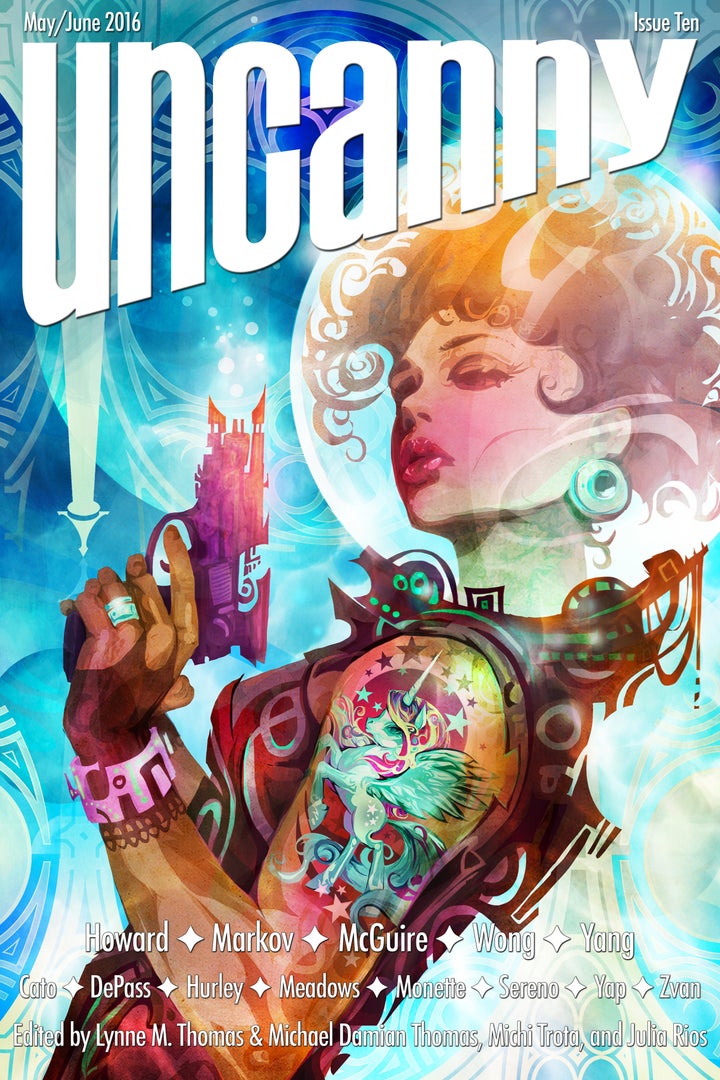 "I'm partially deafblind, and I've never seen anyone like me in fiction of any type," writer and activist Elsa Sjunneson-Henry told HuffPost. As an editor of the upcoming magazine "Disabled People Destroy Science Fiction," that is about to change.
Historically, science fiction has been good at opening up space for creatives to imagine possible futures. By speculating about tomorrow, writers, artists and filmmakers can freely grapple with the obstacles, fears, injustices and looming questions pertinent today. However, despite displaying immense creative flexibility when visualizing future technologies, modes of transportation and alien invasion techniques, human populations in the sci-fi genre remain ― with some notable exceptions ― resoundingly cisgendered, white and able-bodied.
An upcoming magazine called "Disabled People Destroy Science Fiction" hopes to "put disabled voices at the center of the narrative," as Sjunneson-Henry put it, and make normative imagining of the future a thing of the past.
"I want to make it so that able-bodied readers can't look away from, or explain away ableism," she continued. "I hope that we can give authors hope, who felt their narratives weren't welcome. I hope we can give people a glimpse into our lives. But most importantly, I hope we give our disabled community stories they've longed for. To me, that's the most important piece. That we give everyone as much of an opportunity to see themselves as possible."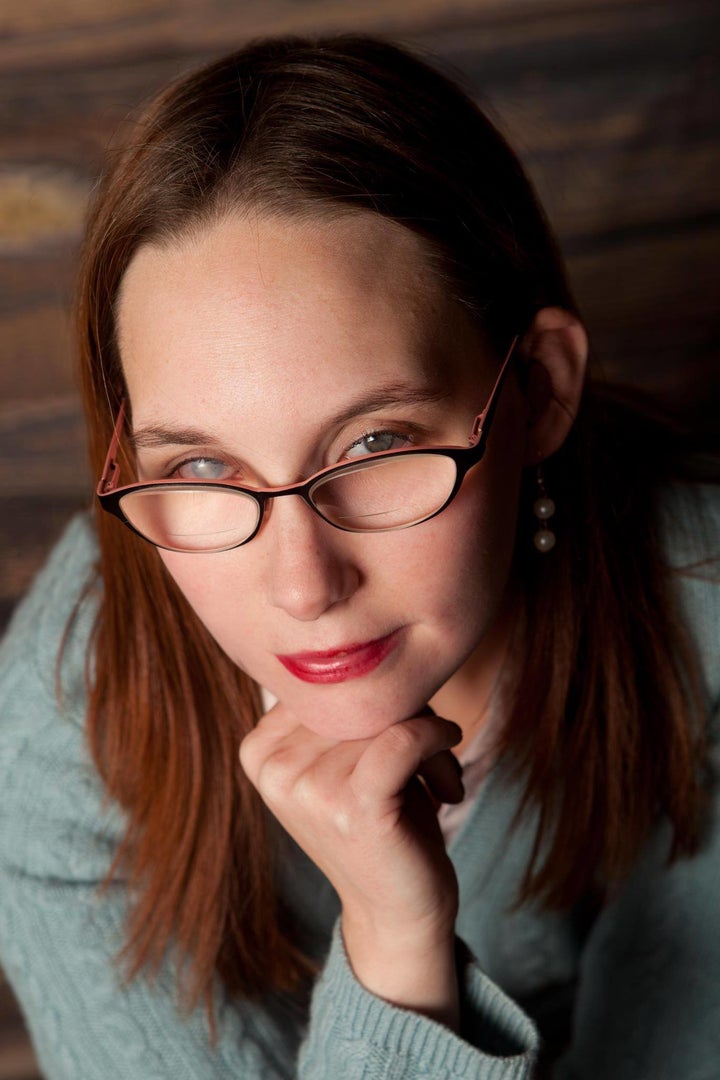 For the past three years, the so-called "Destroy" series has worked to diversify the sci-fi landscape by publishing anthologies highlighting voices traditionally marginalized in the genre ― thus "destroying" sci-fi's whitewashed and patriarchal history.
For the fourth edition of "Destroy," which is currently fundraising on Kickstarter, the people at Lightspeed Magazine recruited Lynne M. Thomas and Michael Damian Thomas of Uncanny Magazine ― a science fiction and fantasy mag ― to take over as editors, in part because of their familiarity with the disabled community.
"Our daughter has a rare congenital syndrome called Aicardi syndrome," Lynne explained to HuffPost. "And Michael (who is also disabled) has been a disability advocate for 13 years, including chairing our city's disability advisory commission." Because of their intimate involvement with disability activism ― and their longtime devotion to science fiction ― the Lynne and Michael were in an ideal position to take over the "Destroy" legacy.
But they couldn't do it alone. To help with "Disabled People Destroy Science Fiction," they recruited a guest editing staff comprised entirely of people with disabilities ― living with conditions including chronic pain and spastic cerebral palsy. Instead of incorporating select, token voices from minority communities, who then operate within a structural framework that wasn't made with them in mind, "Destroy" builds a team who can address disability issues with familiarity and nuance.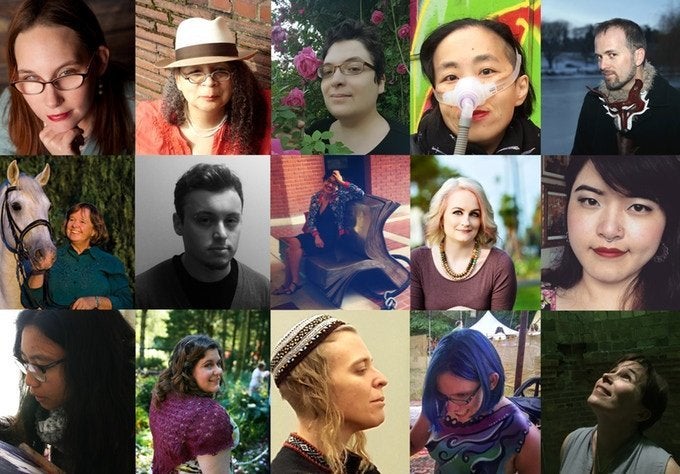 As Sjunneson-Henry explained, the editorial roster not only affects the quality of the final product, it also makes the day-to-day process of creating the publication far more comfortable and productive.
"We're collaborating on a level you don't see very often," she said. "I'll speak specifically to my working relationship with Dominik [Parisien], my co-editor-in-chief who is responsible for fiction. He and I check in with each other near daily, not just because we are working together, but because some days I might be ill or need someone to carry more of the weight during the process of developing submissions guidelines, or maybe he's having a more difficult day."
Along with the editing team, the writers contributing to the issue will also represent a wide range of individuals from across the disability spectrum. "Disabled People Destroy" features fiction, nonfiction, poetry and personal essays. Writers including Rachel Swirsky, Fran Wilde, Alice Wong, Bogi Takács and Khairani Barokka are already on board, but the magazine is still looking for submissions in all writing categories.
Sjunneson-Henry is editor of the nonfiction works. "My vision for the issue is pretty simple," she explained. "I want to give disabled authors the ability in the nonfiction section to share truths. Whether it's ugly truth about the way they've been represented in our genre, or the truth of what it's like to be a disabled author, or how you feel about writing your disability, I'm looking for my authors to share, if not a full window into their lives, a peek through the doorway."
"Disabled People Destroy" has already surpassed its Kickstarter goal of $22,000 by almost $20,000 at the time of this article's publication. The money raised will go toward both the "Destroy" special issue and the next edition of "Uncanny Magazine." Even though the "Destroy" team has already surpassed their goal, sci-fi readers interested in new and different stories are still encouraged to contribute, and thus support a burgeoning publication devoted to imaginative, distinct stories that cannot be found anywhere else.
Backers will receive a patch that says "Space Unicorn Ranger Corps," so there's also that.