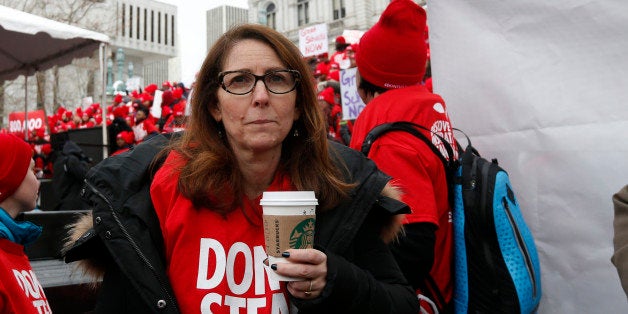 Above: Success Academies CEO Eva Moskowitz
Success Academy Fort Greene (SAFG) opened in the 2013-14 school year as an elementary school with grades K-1, with the intention of adding a grade each year until the school served grades K-4.
An archived SAFG web page from March 27, 2014, features SAFG's first principal, former Teach for America (TFA) alum Kate Cunningham.
It seems that after less than two years in existence, SAFG needed "turning around," and Candido Brown had decided that to make such a turn-around happen, SAFG needed to be purged of some children. So, he created the now-infamous "got to go" list of students. In an October 30, 2015, press conference, Brown attempts to explain that his list of children to focus on for removal from SAFG was an effort to "fix" the school.
Also on October 30, 2015, SA founder Eva Moskowitz said she did not plan to fire Brown. However, a January 04, 2015, New York Times article reports that Brown has taken a leave of absence from SAFG- and that between October and January, four parents of students on Brown's "got to go" list filed a lawsuit against Brown, SAFG, SA in general, the local department of education, and the New York State Education Department (NYSED).
On December 10, 2015, the four parents filed this 27-page lawsuit, Olgundiran et al. versus Success Academy Fort Greene et al., in US District Court (Eastern District of New York).
Below is the Summary of the Action for the suit, which seeks $2 million in emotional distress, attorney fees, and actual and/or compensatory damages as determined at trial:
Plaintiffs at all relevant times were parents of kindergarten and first grade students with disabilities enrolled at Success Academy Fort Greene (sometimes herein called "Success FG"), a charter school in Brooklyn, New York, who were injured by Defendants' systemic failure to provide their children a free appropriate public education, in violation of their rights under the Individuals with Disabilities Education Act ("IDEA"),... Section 504 of the Rehabilitation Act,... and N.Y. Educ. Law,... and by outrageous actions taken by the Success defendants in their efforts to push children with disabilities out of their school.

Success Academy of Fort Greene is part of a network of schools operated by Success Academy Charter Schools, Inc. ("SACS").

Success FG applies SACS's rigidly disciplinarian approach to students with disabilities without accounting for their special needs. The underlying philosophy at Success FG was, at all relevant times, that Success FG was required to accept students with disabilities but, once enrolled, these students must behave exactly as non-disabled students do. Officials of Success FG believe that to accommodate children with disabilities would be to give them "special lenience," which the SACS model does not allow. This approach has proven devastating to students with disabilities at Success FG, stunting their educational progress and emotional growth. Success FG regularly fails to provide students with disabilities accommodations they need in order to access education.

The governmental entities that have an obligation to intervene have, instead, turned a blind eye. DOE is responsible for ensuring that students with disabilities receive a free appropriate public education without regard to whether they attend a charter school or a traditional public school. But DOE appears to view Success FG and other charter schools as falling outside its scope of responsibility: the DOE gives SACS schools "free range" to provide its students with the necessary accommodations - or not.

The Success Academy Fort Greene Defendants and DOE have violated the rights of Success Academy Fort Greene students with disabilities in at least two general ways:

First, Success FG and DOE systematically fail to identify students with disabilities, which they are required to do. Success FG does not refer such students to DOE for evaluation, and DOE does not evaluate such students, even where parents have requested evaluations, or the students are routinely disciplined for behaviors stemming from recognizable disabilities and/or they are failing to make educational progress.

Second, Success FG disciplines its students, starting in kindergarten, for behaviors that stem from their disabilities and which they cannot control, with the effect that these students are excluded from education, confined in timeout rooms and other unsuitable settings, and are shamed and humiliated, in many cases compounding the effects of their disabilities. Students are routinely suspended from school and parents are threatened with the possible arrest of their children or with a report to the Administration for Children's Services ("ACS") if they do not immediately remove their children from school premises. In one case, one of the Plaintiffs' child was given to the police to be hospitalized because he misbehaved during a class trip.

NYSED has allowed Success Academy Fort Greene and the DOE's violations to go unchecked, thereby abdicating NYSED's statutory responsibility to protect students with disabilities by ensuring compliance with the IDEA.

To remedy these pervasive violations of federal and state law and outrageous actions, the Plaintiffs seek damages, as described more fully below.
Also included is the lawsuit's assessment of how Eva runs her show:
SACS expects its schools to accept no excuses for infractions of its code of conduct, requiring that teachers and school personnel consistently and predictably punish students for every infraction of the school's code of conduct, however minor.

SACS ensures that its schools, including Success FG, execute the SACS mission through, among other things, centralized hiring and staffing decisions and training for teachers and other school employees. Upon information and belief, teachers' evaluations... are based in significant part on the extent to which they catch, and punish, all infractions.

Consistent with SACS' philosophy, Success FG imposes, in an absolute and unwavering manner, a pre-determined punishment for every infraction of the code of conduct, regardless of individual circumstances. Success FG expects and requires its teachers to punish students for minor infractions of the school's code of conduct, such as the requirement that students fold their hands atop their desks during most class time, without regard to whether students have disabilities that make it impossible for them to perform those behaviors, and without regard to those students' right to accommodations.

This emphasis on rigid discipline clashes with SACS' legal obligations to students with disabilities.

Upon information and belief, neither SACS nor Success FG expects or requires its teachers to comply with students' IEPs or to otherwise accommodate students with disabilities.

SACS is legally responsible for Success FG's violations of law.
According to the details below, Brown's "got to go" list was something he started likely upon his 2014-15, mid-year arrival as principal of SAFG:
M.C. was born to Folake Ogundiran in 2008 and began attending Success FG as a kindergarten student in the fall of 2013. M.C. had a hard time with her initial adjustment to the strict discipline of Success FG. Within two weeks F.O. was receiving calls to pick her up for "bad behavior." Calls came about three days out of every five. This continued throughout the kindergarten year.

F.O. was unable to place M.C. elsewhere prior to first grade. M.C. began to be placed in a "buddy class," which was a kindergarten class, when he would "misbehave," and would run away from the teacher bringing him to that class.

On December 10, 2014, F.O. got a call from principal Candido Brown, who stated: "She is having an especially hard day today. We are going to have to call the police." F.O., who was terrified by this statement, went to the school, took M.C. out, and did not allow her to return. M.C. started a new school in January 2015.

F.O. learned, subsequently, that M.C. was on Candido Brown's "Got to Go" list. Upon information and belief, Mr. Brown and other officials at Success FG and SACS decided to use a threat to call police as a means to compel parents of learning disabled children to leave the school.
Note that the lawsuit previously establishes the school's proactive responsibility to identify children who might qualify for special education services if the child evidences behavior that indicates difficulties adjusting. However, one might just as easily argue that the pressure to micromanage their behavior as expected at SA could even provoke some general education students to act out.
Here is a second student situation as detailed in the lawsuit:
B.S., M.J.'s son, began Success FG at age five, in kindergarten. After about six weeks, M.J. began to receive calls: B.S. is not sitting with his hands folded. B.S. is gazing off while the teacher is reading. On several occasions M.J. received calls from teachers at Success FG which included threats to call the police.

On one occasion, in May 2015, when B.S.'s father arrived to pick him up, the father was told that the school was considering a lengthy suspension from school for B.S. because the father was "late." M.J. withdrew B.S. from school in May 2015.

M.J. later learned that B.S. was also on Defendant Brown's "Got to Go" list.
S.S., F.W.'s son, was diagnosed with a learning disability, but while at Success FG never received an IEP. During his year in kindergarten at Success FG, S.S. was repeatedly suspended and punished for disruptive behavior.

In May 2015, S.S. was on a field trip to the Museum of Natural History and was taken, at his teacher's request, by the police, to the hospital. F.W. withdrew S.S. from Success FG at the end of the 2014-2015 school year.

F.W. later learned that S.S. was on Defendant Brown's "Got to Go" list.
And the final student's story:
C.S., S.G.'s son, has been diagnosed with autism. While attending kindergarten at Success FG, C.S. did not receive an IEP. Repeatedly, while attending kindergarten, S.G. received calls from officials at Success FG telling her to pick up her child from school. On one occasion, in or around January 2015, S.C. was told that if she did not pick up C.S. within 20 minutes, the ACS would be called to take custody of the child.

On another occasion, C.S. was physically lifted out of a chair by a teacher for not following instruction.

After one year at Success FG, S.G. withdrew C.S. from the school. S.G. later learned that C.S. was on Defendant Brown's "Go to Go" list.
Based upon this account on New York professor Andrea Gabor's blog, SA does enroll students who have IEPs; however, it seems that SA might only tolerate special education students who have mild disabilities- and who can manage to toe the line according to the behavioral demands that SA places on all students.
Even though there is much more to the lawsuit, I will conclude with the cause of action against Brown, SAFG, and SA in general:
Defendants Brown and Success FG's actions as aforedescribed were outrageous and extreme, were undertaken solely to cause severe emotional distress to Plaintiffs so that they would withdraw their children from Success FG, and did cause each plaintiff parent and their children severe emotional distress.
The plaintiffs are demanding trial by jury.
Thus, with their 27-page lawsuit, four former SAFG parents have created their own list, one with five names on it: Brown, SAFG, SA, the local dept of education, and NYSED.
Manipulating parents in an effort to force their children out of a school that runs even in part on taxpayer money has got to go.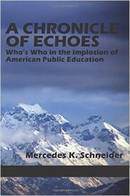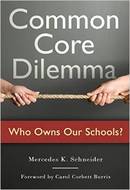 Related
Popular in the Community