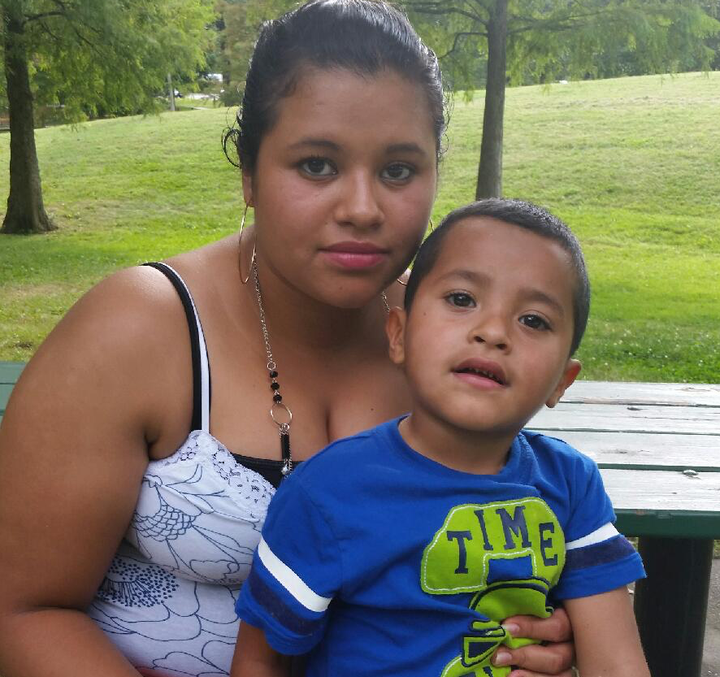 Immigrant women and children locked in family detention centers are seeking $10 million in damages from the Department of Homeland Security over allegations of medical neglect and other forms of mistreatment.
The five administrative claims filed Monday, which could lead to federal lawsuits, mark the latest jab against the Obama administration's policy of detaining mothers and their children together in order to dissuade Central American migrants to cross illegally into the United States and ask for asylum.
One of the women, Yancy Mejía, traveled with her 4-year-old son by land from El Salvador into the United States in March. She says she no longer felt safe in her home country after a gang abducted her for five days and raped her, only releasing her when her mother paid a $4,000 ransom. She arrived in the United States with twisted fingers that had been broken during the gang's beatings.
But at the Southern Texas Family Residential Center, a family detention center built in December in the Texas town of Dilley, she says staff refused to help treat the painful fractures and referred to her and other detainees as "f**king migrants" who "came to invade their country."
She says staff declined to give medical attention to her child, who vomited repeatedly and refused to eat. Instead, medical staff told her to give the child water because he was dehydrated. After several days, a group of lawyers helped press the center to send her son to a nearby hospital, where he was diagnosed with a virus that had caused an ear infection. He was treated there with antibiotics for five days, she said.
"It was horrible living in that place," Mejía, who was allowed to leave the Dilley detention center nine days ago with an ankle monitor while pursuing her asylum claim, told The Huffington Post. "I spent so much time suffering in that prison. We came to this country looking for help. It's an injustice that they lock us up for months."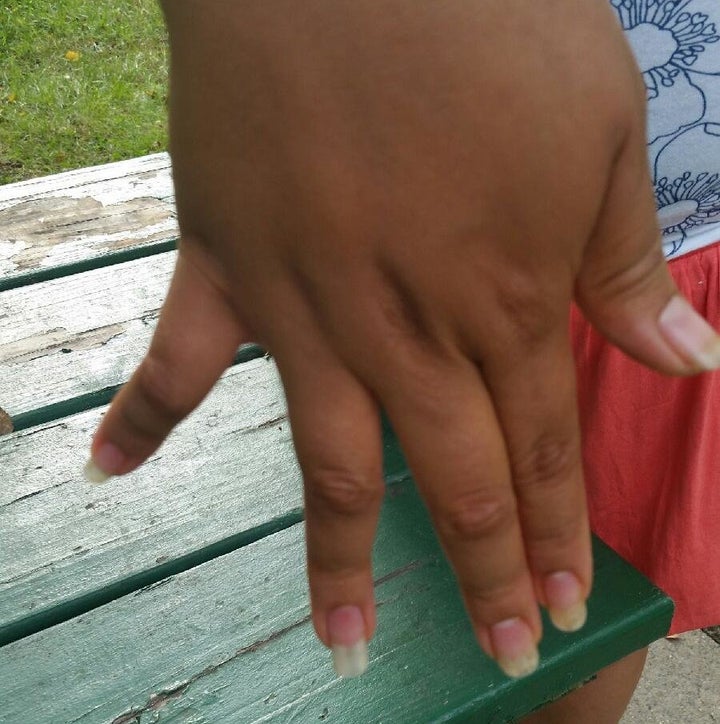 As with many other asylum seekers locked in family detention, ICE has refused to allow Gutiérrez Cruz or her daughter leave the facility, even though she passed a "reasonable fear" interview with an asylum officer -- the first step toward establishing a "withholding of removal" claim, which is similar to asylum but provides fewer protections and requires a higher level of scrutiny.
Gutiérrez Cruz, 22, says she fled Honduras after a gang tried to force her to traffic drugs and serve as a "concubine." Members of the gang beat her and then threatened to kill her daughter if she refused, she says. A psychological evaluation found that both she and her daughter suffer from PTSD.
"They said they would take my daughter away from me and kill her," Gutiérrez told HuffPost by phone last month from detention. "That's why I took the decision to come here. But I didn't know that I would be locked up for so long. ... Why don't they let us out?"
Treatment by guards at the family detention centers caused the detainees to suffer damages including "physical pain and suffering," as well as "mental and emotional pain and anguish," according to the filing.
"Each one of these five women has stepped forward to bear witness to the reality of what's happening in the government's refugee family internment camps," Andrew Free, who represents detainees locked in family detention as part of the CARA Pro Bono Project, told HuffPost. "Each one of these five women and their children have been held hostage to a government narrative that is deliberately misleading. The government wants the courts and the general public to believe that these people are economic migrants who come here seeking work and a better life. … But the overwhelming majority of the women and children that are coming here are looking only for the safety and refuge of longstanding asylum laws, and the government does not want to allow them to have access to it."
A spokesman for Immigration and Customs Enforcement said ICE does not comment on pending litigation, but defended the agency's general handling of mothers and children locked in its detention centers.
"U.S. Immigration and Customs Enforcement (ICE) takes very seriously the health, safety and welfare of those in our care," the statement said. "The agency is committed to ensuring that individuals housed in our family residential centers receive timely and appropriate medical health care. ICE's family residential standards are designed to provide onsite health care and remote specialized services as needed for all residents."
The Obama administration largely abandoned family detention in 2009 in the face of continued protests. But following an influx of some 68,000 family units last year -- the vast majority of them from the poverty- and violence-plagued Central American countries of El Salvador, Guatemala and Honduras -- the administration expanded family detention once more.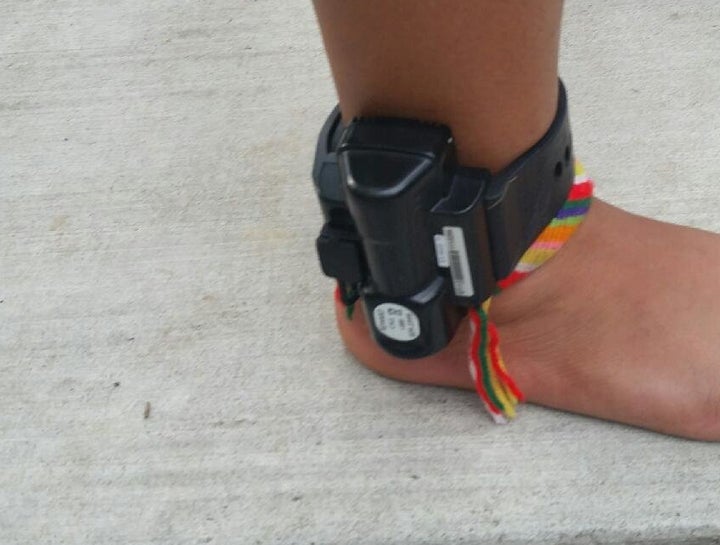 Federal officials added bed space for families at the Karnes County Residential Center in Texas, and constructed an entirely new one at Dilley. Both family detention centers are run as for-profit enterprises. Corrections Corporation of America, the country's largest private prison contractor, runs the Dilley detention center, while GEO Group, the second-largest contractor, runs the Karnes detention center.
Both centers have generally defended their handling of detainees in family detention, while referring more specific questions to ICE.
A federal judge ruled last month that detaining mothers with their children violates the 1997 Flores Settlement, which requires authorities to detain undocumented children in the least restrictive environment possible and to generally favor a policy of releasing them. The government asked the judge last week to reconsider the ruling, arguing that it had improved its family detention policies but still wanted to detain migrant families for periods of roughly three weeks to screen their asylum claims.
Popular in the Community