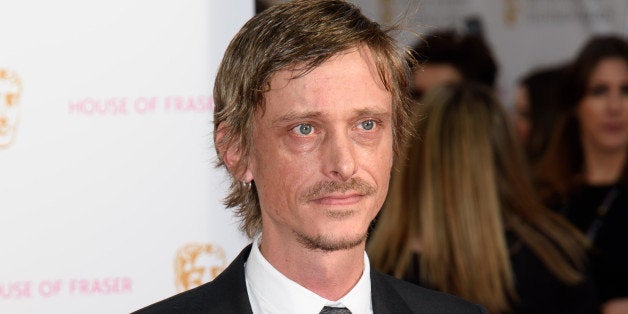 Arguably the best television comedy of the year, if not years, arrives on these shores today. But not on network, cable, Netflix, Hulu or Amazon.
The Acorn TV streaming service premieres "Detectorists," starring Mackenzie Crook ("Game of Thrones," "The Office" and Pirates of the Caribbean) and Toby Jones ("The Hunger Games" and "Wayward Pines").
They are Andy and Lance, two decidedly low-key, underemployed metal detector enthusiasts. The motley pair spend their weekends and abundant downtime scouring the British countryside for buried Roman coins and Saxon treasure. Most often, the only booty they excavate up are old beer can pull tabs, random buttons and Matchbox replicas of American muscle cars.
Written and directed by Crook, the series perfectly captures the melancholy of men of a certain age, particularly when they gather, or club up, to spend their "alone time," together.
Their shared dialogue is sparse, owing to the fact for hours on end Andy and Lance wear headphones while staring at the ground, consumed with what history might be buried beneath their feet. Crook has a brilliant ear for the way that grown men communicate. And don't.
As this is television, the homely, slovenly-attired and marginally employed Andy has a better looking girlfriend with a steady job to boot. Becky (Rachael Stirling, "The Bletchley Circle") is a grade school teacher who takes a bemused view of his hobby, when she's not envious of the time he spends with Lance. Lance had a wife, but she left him to run off with the hunky if boorish operator of a local Pizza Hut. He still carries a torch for her, and sometimes covers for her at her New Age emporium, The Crystal Enigma.
The show's bleak tone is its most audacious feature. It's difficult to say if "Detectorists" works so well because its humor relies on the astringent under taste of sadness, or if the comedy is merely a condiment sprinkled on the melancholic main course.
At the same tone, it's bleakness is on a human scale. The series lacks the manic misanthropy of much louder current comedies including HULU's "Difficult People" and FX's "You're the Worst." Very little of it humor is refracted through the prism of popular culture. It explores a quiet desperation of a more timeless nature.
Futility abounds. Crook's portrayal of the "power" struggles at the local metal detecting club offers a perfect evocation of the old line about feuds being most vicious when the stakes are so low.
Filled with odd touches including the most unlikely femme fatale (Aimee-Ffion Edwards, "Wolf Hall"), a pair of invisible dogs and rival "archaeologists" with an uncanny resemblance to Simon & Garfunkel, "Detectorists" is decidedly eccentric without ever descending into the cute or contrived. All and all, it's rather sweet. Some British critics have called it "lovely."
Only six episodes long (with a second season in the works), "Detectorists" could easily be binged-watched and appreciate as an unconventional three-hour romantic comedy. At its core, it's a small, wistful meditation on the nature of love and companionship. You really can't ask much more of a television comedy.
Like buried Saxon treasure, "Detectorists" has not been all that easy to find. In the UK it was consigned to BBC Four. Beginning August 17, American viewers can find it on the Acorn streaming service, at www.Acorn.TV and on a variety of devices, including the Roku, Apple TV and any number of tablet apps. Subscription is required, but like the HBO NOW streaming service, a free introductory trial is available.
A select number of PBS stations plan to run "The Detectorists" later this year. Acorn will also release series on DVD next month. No matter how you unearth it, this "The Detectorists" is a find.
REAL LIFE. REAL NEWS. REAL VOICES.
Help us tell more of the stories that matter from voices that too often remain unheard.