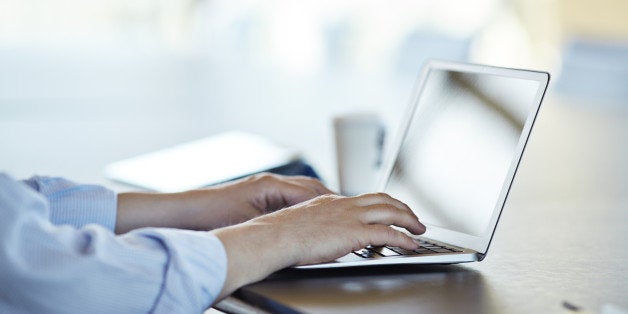 Technical experts and human rights organizations are playing a 'cat and mouse' game against governments who are using state-of-the-art surveillance software to spy on the legitimate activities of human rights defenders and journalists. This is how they are doing it.
Imagine never being alone.
Someone looking over your shoulder, recording every computer keystroke; reading and listening to your private Skype conversations; using your phone's microphone and camera to monitor you and your colleagues, without you even knowing it.
Thousands of human rights defenders and journalists, who, in every corner of the planet, work to expose some of the world's most shocking abuses and injustices do not have to imagine this.
They are victims of a sophisticated new form of unlawful surveillance. Some governments are already using state-of-the-art technology to effectively place virtual spies in the offices and living rooms of human rights defenders and journalists.
Most of those targeted don't even know they are being spied on until they are shown copies of emails and videos of themselves and their colleagues, which were secretly extracted from their own laptops. This "evidence" often surfaces while the activists are being beaten up in dingy detention cells, punished for their legitimate work or forced to "confess" to crimes they didn't commit.
Human rights activist and blogger Ahmed Mansoor is one of them.
A national of the United Arab Emirates, Ahmed was released from jail in 2011. He was sent there after he signed a pro-democracy petition and because he owned an online discussion group, which the government had blocked a year earlier because it included comments that were critical of the authorities. After his release, Ahmed found that his movements were at times monitored and he was physically assaulted twice. He later realized his computer had been infected with spyware that helped the authorities to monitor his every move. His email and Twitter accounts were also hacked.
This kind of sophisticated spyware is a dream weapon against human rights defenders. It is increasingly being used across the world, even in countries that claim to defend fundamental freedoms.
The software is being developed and manufactured in countries including the UK, Germany and Italy and sold to governments across the world without adequate regulation to ensure that it is not being used to facilitate human rights violations.
"This new form of surveillance seems to be taken out of the pages of 1984 and it is becoming increasingly popular. Surveillance used to be carried out by intercepting communications but now governments can actually get inside the devices and monitor everything from there, as if they were in the room," said Marek Marczynski, Head of Military, Security and Police at Amnesty International.
And even though the European Union has recently pledged to adopt some regulations on the trade of surveillance equipment, this harmful technology is developing at a very fast pace.
Reacting to the increasing numbers of activists being arbitrarily arrested and brutally interrogated on the basis of information illegally taken from them, technical experts have been playing a "cat and mouse" game to combat surveillance against people exercising their freedom of expression and association. Some of those experts partnered with Amnesty International, Digitale Gesellschaft, the Electronic Frontier Foundation and Privacy International to launch a new tool to fight it.
Detekt is a simple software that identifies if a computer running the Microsoft Windows operating system has been infected with spyware, alerting its users to take action.
Claudio Guarnieri, one of the brains behind the tool, says Detekt responds to a growing call for help coming from activists since 2012.
"We started researching countries selling surveillance equipment to other governments and we found that a German company sold this technology to the Bahraini authorities and that it was used against protesters during the uprising [since February 2011]. Everything unfolded from there with countries including Morocco, Tunisia, Ethiopia and a bunch of others also using it," Claudio explained.

"So many countries are now using these technologies that it would actually be easier to think about the ones who are not. If you put a red dot in a map for every country using it, the view is quite shocking. Some examples are Bahrain, Morocco, the UAE, Oman, Ethiopia, Sudan, Uzbekistan, Kazakhstan, Azerbaijan, Indonesia, Malaysia, Australia, India, Mexico, Panama, UK, Germany, amongst others," Claudio said.
One of the firms that has been developing these types of spyware is FinFisher, a German firm that used to be part of UK-based Gamma International. They developed the spyware FinSpy which can be used to monitor Skype conversations, extract files from hard discs, record microphone use and emails, and even take screenshots and photos using a device's camera.
According to research carried out by Citizen Lab and information published by Wikileaks, Finfisher was used to spy on prominent Bahraini human rights lawyers and activists, including some living in the UK.
Saeed Al-Shehabi, a Bahraini political activist currently living in the UK, is one of those targeted by FinSpy. In July 2014, Privacy International published information pointing to Gamma International's sales of software services to the Bahraini authorities.
"We knew that the Bahraini authorities spied on activists in Bahrain but we didn't think it was possible for them to do it here in the UK too. I'm scared because you never know how much information they have on you, how they can distort it and use it. This makes you feel very unsafe. Detekt seems like a very useful tool. It is priceless for activists like me," Saeed said.
Security vs. human rights
Organizations working against unlawful targeted surveillance are often accused of developing tools that could hinder legitimate government work against organized crime.
But experts like Claudio argue that the problem is the near absolute lack of control, legal frameworks and guidelines for the use of these intrusive technologies.
"There's no transparency on how these technologies are being used, by whom and in what kinds of circumstances. The only thing we know is that they are being used a lot to stop activists and journalists. We want to initiate a debate to try and understand how things actually work because everything is being done in secret. We need more transparency on that, on the legal, moral and political implications of the use of these technologies," Claudio said.
The hope is that Detekt will not only provide human rights defenders, journalists, lawyers and activists with some sense of security but also open a debate on the broader need for regulation of the development, sale and use of surveillance technology.
"The surveillance technology market is out of control. We desperately need strong legal regulations to bring it in line with human rights standards. The negative consequences and dangers of the uncontrolled use of these powerful technologies are enormous and they need to be controlled," said Marek Marczynski.
Top tips to stay safe online
Keep all your operating systems as up-to-date as possible, which would reduce your PC's vulnerability.
Be careful about the links you click on or attachments you open, which could be carrying spyware.
Make sure you know how to encrypt your emails, and use those technologies. You can find some tips here.
Related