Oven-roasting the beets in advance is a huge time-saver. I typically roast beets soon after I buy them. This way they are ready to go into a salad or smoothie. If you're a beet lover consider adding this easy recipe to your healthy snack or lunch must-try list. You wont be disappointed. The crumbled feta and balsamic glaze compliment the beets deliciously. Detoxify your body from processed foods by eating more nutrient dense whole foods like beets.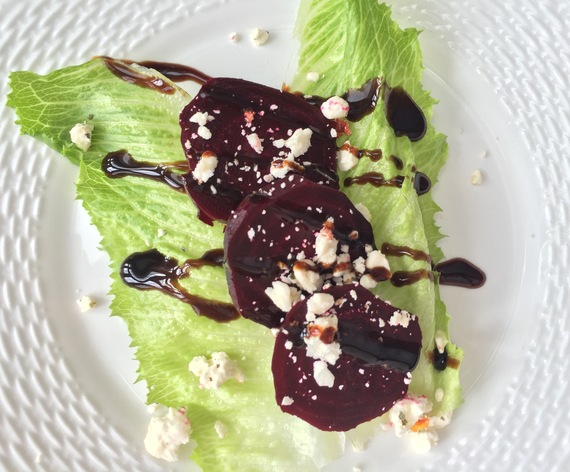 1 romaine lettuce wrap
1 beet, lightly seasoned, oven-roasted, and sliced
crumbled feta cheese, to taste
balsamic glaze, to taste
1. Layer the lettuce wrap with the sliced beets.
2. Sprinkle the crumbled feta over the beets and drizzle with the balsamic glaze.
Related