This Tudor has seven bedrooms, five bathrooms, 69 windows and a historic address. It's also listed for $1,000.
But the latest round of houses, released Monday, includes some real stunners, like this historic mansion at 2224 W. Boston Blvd.: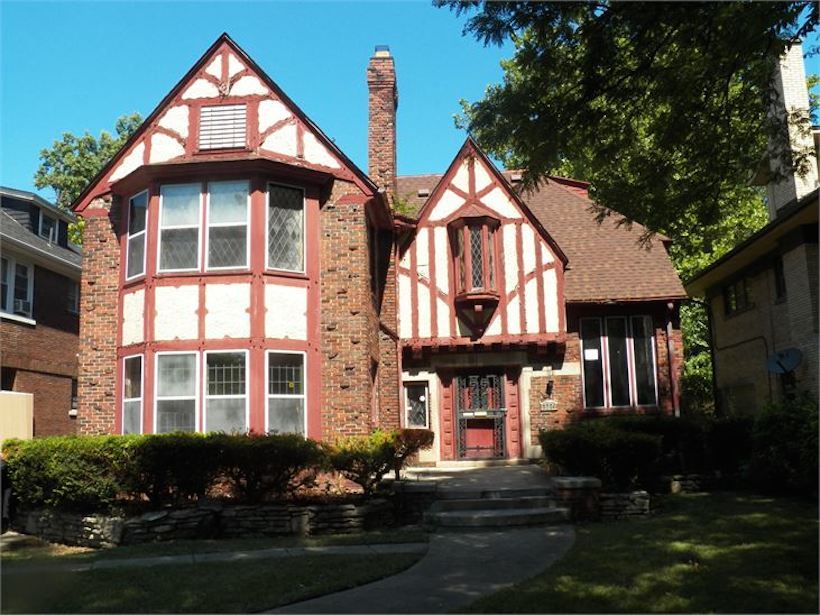 This Tudor-style home dating to the 1920s is in Boston Edison, a historic neighborhood with wide boulevards, spacious lots, gorgeous early-20th-century houses and some downright huge mansions. Some of Detroit's most noteworthy residents, from Henry Ford to boxer Joe Louis, have lived in the neighborhood. While this auction house doesn't quite match some of the most oppulent manors on the street, it's impressive in its own right.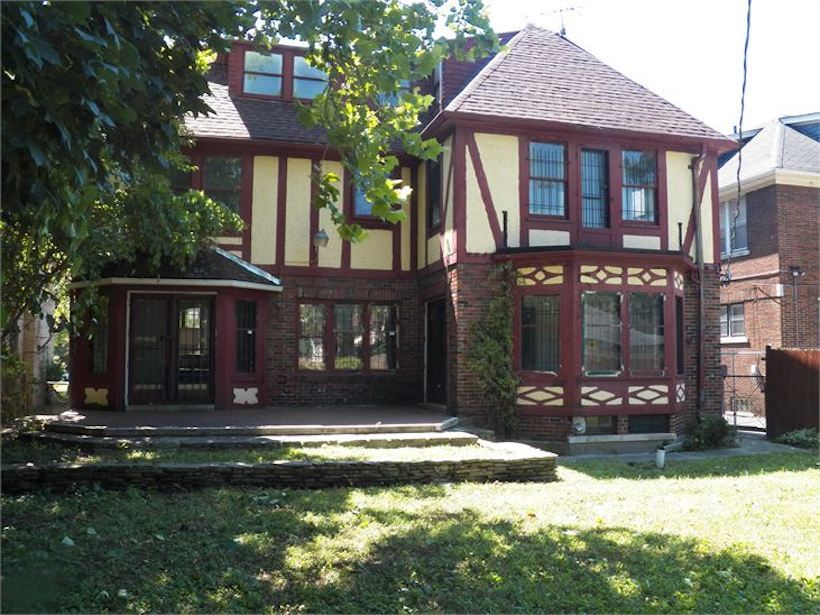 It's 4,200 square feet and includes a fireplace and those staggering 69 windows. Of course, the property still needs extensive work, including repairs to some of the windows, doors, fireplace and hardwood floors. It also needs the electrical wiring, plumbing, kitchen and bathrooms replaced, but when you're done, you'll be living in the kind of house that lets you pretend you're a minor railroad tycoon.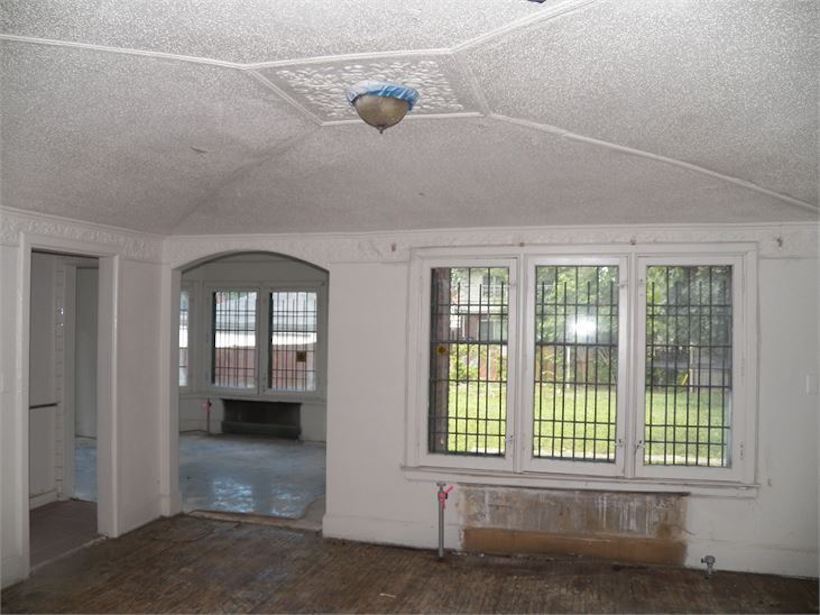 The first floor windows were all recently restored through a Michigan Historic Preservation Network workshop, and the home also has Pewabic tile baths, an interior fountain (!!!) and a basement recreation room.
It's not the only auction home worth looking at, however. Here are a few of the other fixer-uppers with great character: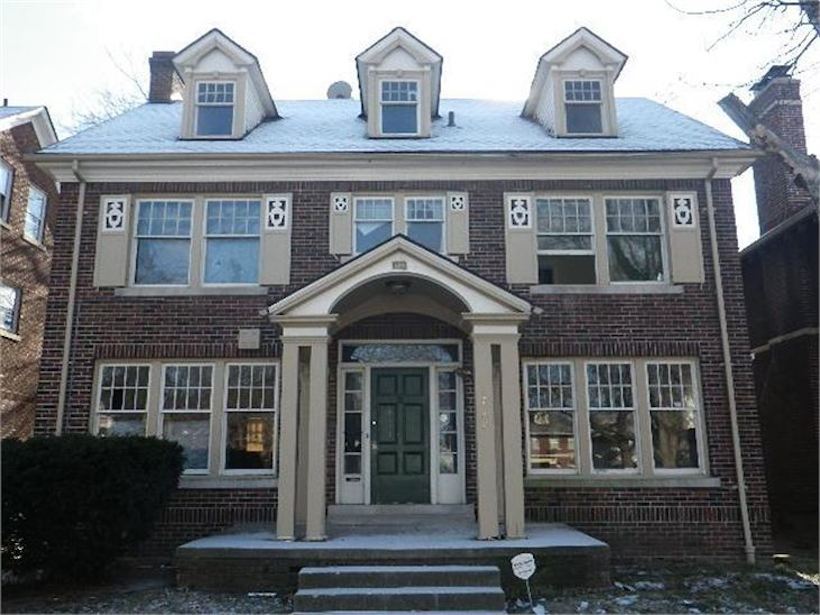 Also in Boston Edison, this 1914 Georgian Revival home has a staggering 6,665 square feet, with six bedrooms and two-and-a-half bathrooms. It has a tile fireplace, leaded glass, original woodwork and other architectural details, though it is definitely in need of repairs.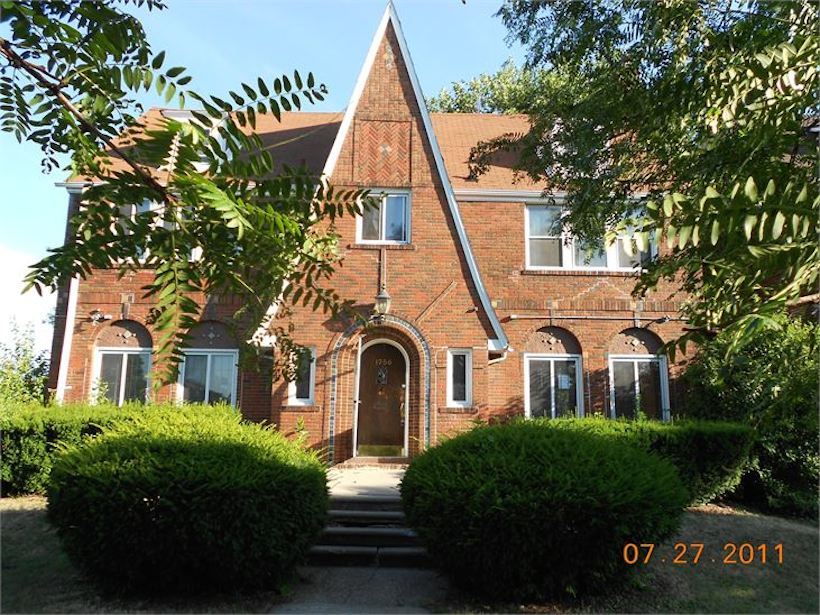 This Boston Edison home is on a corner lot, with 3,000 square feet, five bedrooms and five bathrooms. It has a tiled fireplace, beautiful staircase, formal dining room and three-car garage, but needs a new roof, doors, windows, kitchen, bathrooms, plumbing, electrical and other repairs. It's definitely an investment.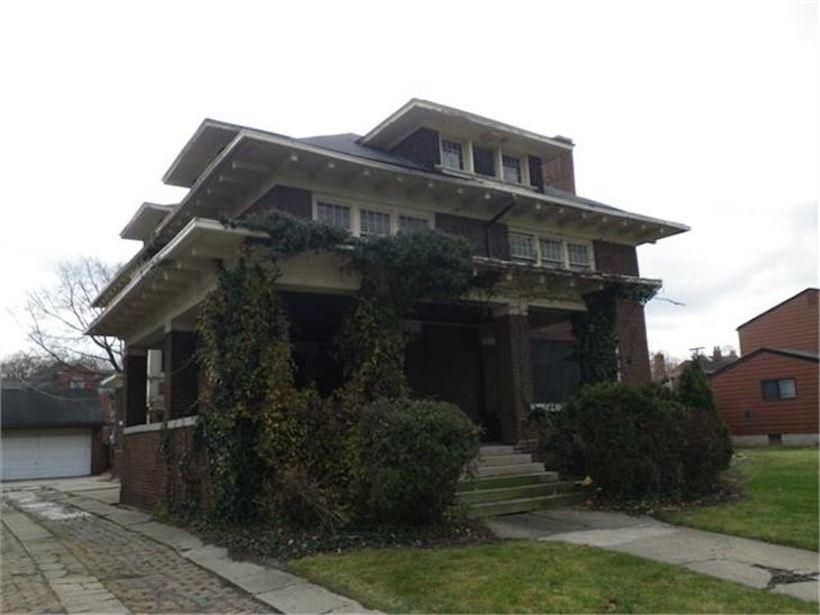 With six bedrooms and three baths, the 3,000-square-foot brick colonial is spacious and with a large lot to match. The home has several fireplaces, as well as 60 windows -- but they, along with doors and roof, need replacing. The home needs other extensive repairs to the bathrooms, kitchen, electrical, plumbing and more.
Scroll down for a gallery with photos of these properties and the others up for auction.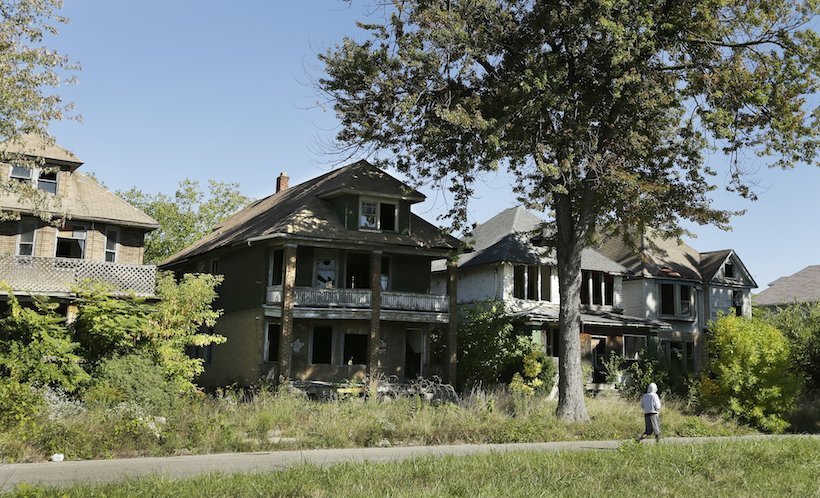 In this Sept. 26, 2013 file photo a young man walks in front of a row of abandoned houses in Detroit. AP Photo/Carlos Osorio.
The auction is geared at bringing new residents to live in strong neighborhoods that have still been hit by abandonment -- buyers must be Michigan residents and commit to living in the homes they purchase rather than flipping or renting them.
Purchase requires meeting certain benchmarks in the following several months, and owners who don't bring their properties up to code within a short period (or make extensive improvements and work out a new timeline with the city), risk forfeiting their houses. Homeowners have six months for most homes, but the larger historic-designated homes that must meet more rigorous requirements will have a nine-month grace period instead.
The auction began earlier in May with about a dozen properties, primarily in East English Village, and now also targets the Osborn and Boston Edison, with a few properties in other neighborhoods as well. Bidding is staggered, open on only one or two properties each day.
City leaders hope to sell 400 vacant homes through the auction by the end of the year.
"There soon will be 400 more families living in Detroit's neighborhoods," City Council President Brenda Jones said in a statement. "And we are just getting started."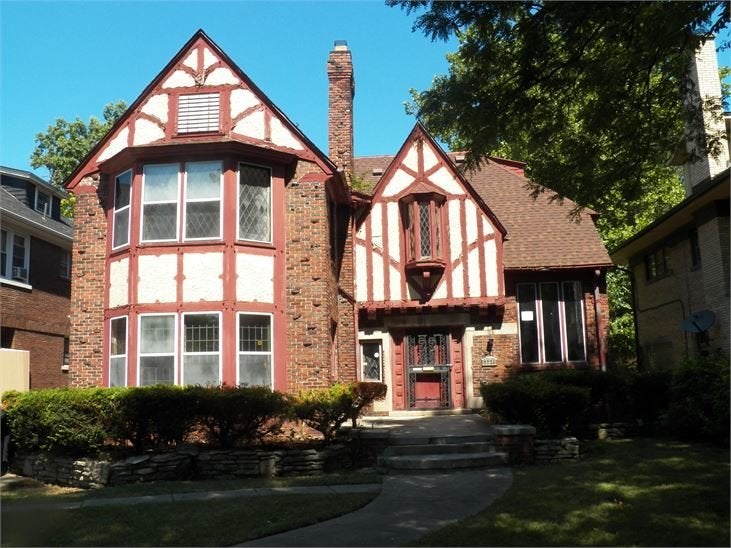 Detroit's 1,000 Dollar Home Auction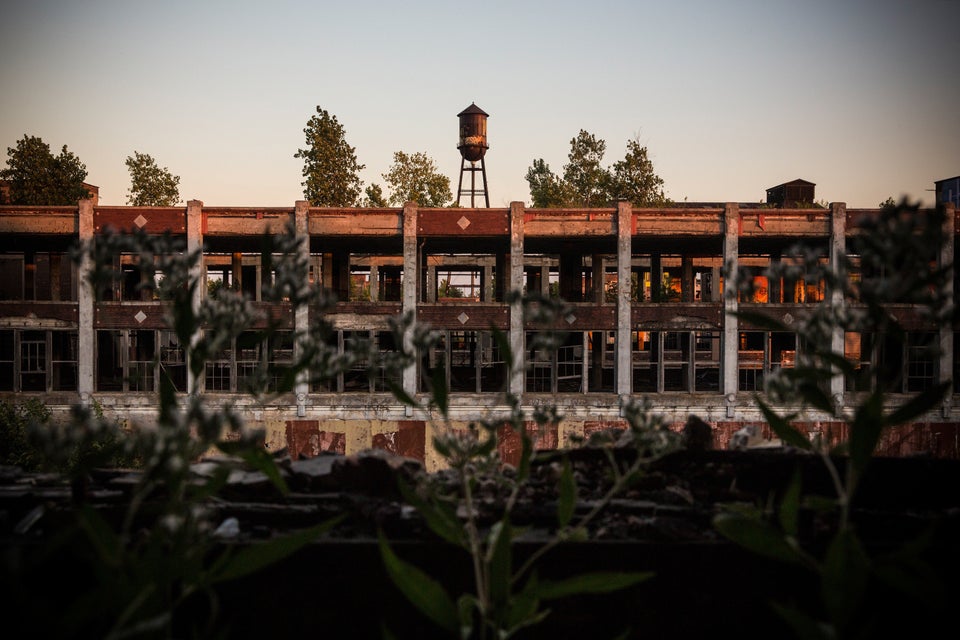 The Ruins Of Detroit