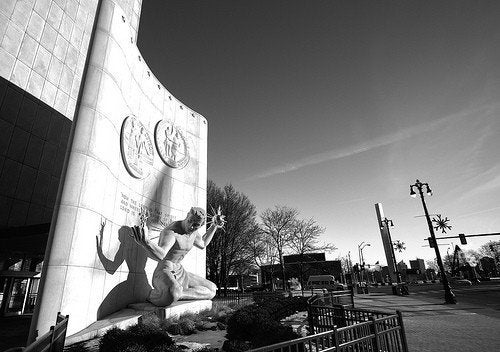 From chronicling the exploits of a perennially troubled ex-mayor to celebrating the historic season of one of baseball's greatest sluggers, Detroit's familiar faces found new ways to make headlines in 2012.
It was a year of political battles. Detroiters and Michiganders alike embraced the power of protest on a number of big issues -- with questions about the state's role in struggling municipalities and school districts and right-to-work laws drawing the most attention. Pondering the fate of Detroit itself was more than an exercise in existentialism -- as the possibility of bankruptcy and an emergency manager loomed, it often felt like an exercise in futility.
Detroiters got serious about development issues, too. As large-scale and long-term projects fought for clearance before City Council, food security, urban farming and zoning battles became de rigeuer parlor talk for city folk.
When we weren't arguing about state control, abortion restrictions or union shops, we were celebrating with new foods, new ideas and new transit possibilities on the horizon. And we could have those conversations over craft cocktails -- one 2012 trend we hope to see continue into the New Year.
Looking back on all the trials and tensions that abounded throughout this tumultuous year, Detroit in 2012 was by no means placid or peaceful. Perhaps, with more time, we'll remember this year as a necessary time of storms and squabbles that ultimately led to more progress, safer streets, better neighborhoods and a thriving downtown district.
Click through the slideshow for a look back at the biggest trends and milestone moments of our 2012 -- and leave your own suggestions and memories in the comments!
PHOTO GALLERY
2012 In Detroit: The Year In Review
REAL LIFE. REAL NEWS. REAL VOICES.
Help us tell more of the stories that matter from voices that too often remain unheard.
BEFORE YOU GO