Detroit has abandoned buildings. How is that for an obvious and empty phrase? There are bad drivers on I-75, Detroit used to have a lot more people and you were a jerk in high school. While these statements may be true, who cares? Everyone knows that these statements are true, so bringing them up in a conversation makes you dull. That's the problem with photographs, paintings and videos about the abandoned buildings in Detroit. They're obvious.
So when an artist comes along and brings a fresh viewpoint, it can really tilt your perspective. When two artists reveal creative and insightful points of view about the power of abandoned buildings or discarded architectural elements, it knocks you off your feet. At least that is my reaction to Judith Hoffman's work and Catie Newell's work. These are two unique voices that will hopefully speak loud enough to drown out the empty phrases of the ruin porn artists.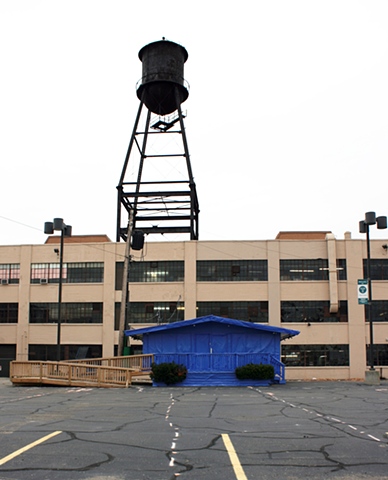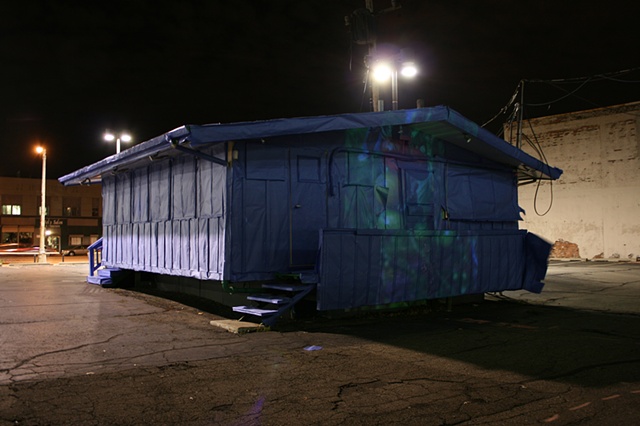 Judith Hoffman came to Detroit through an arts residency program (via New York). The Quark Gallery in TechTown brought Judith here for an ambitious sculptural project. The project is in four stages. In the first stage, she meticulously recreated a building out of paper. (The building is an exact replica of a building at the corner of Amsterdam and Woodward.)
This past November, she completed the second and third stage. For the second stage, she covered the building with her re-imagined and simplified version of the building. For the third stage, she used the building as a backdrop to a collaborative slide show. She asked local and international artists (including Cris Mendoza, Kambui Olujimi, David Prince, Jimmy McBride and Justin Cooper) to send her photographs of what happens in the periphery (photographs that are not art and are not documentary, but yet the photographs are part of the actual reality that we usually choose not to highlight). The final stage is ongoing, and it will be a time-lapse video of the piece's disintegration.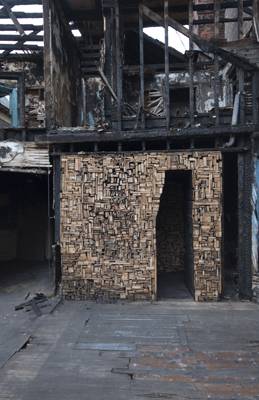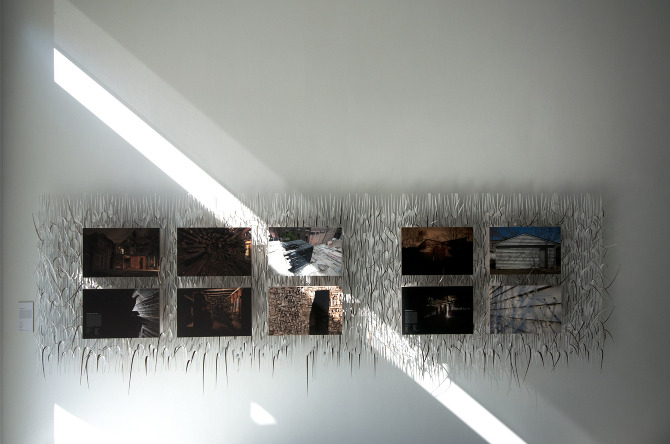 This work is important because it provides a new narrative to a building that focuses on the artist's hand and the artist generating art through a community effort. Her engagement is what takes the piece outside of a novel homage to Christo and Jeanne-Claude.
Catie Newell is an assistant professor of architecture at the University of Michigan's Taubman College of Architecture and Urban Planning. She is also an artist with a strong personal vision that casts a refreshing light on Detroit's abandoned structures. She explores the different materials, re-configures contrasts, and re-purposes the structures. She explores domestic typology with a focus on abandoned houses.
Fittingly, Catie just won New York's Architectural League Prize for Young Architects and Designers, based on her portfolio that discusses weatherizing and salvaged landscape (as part of the "It's Different" contest).
The Architectural League Prize is a huge honor for Catie. It is a sought after prize that is awarded annually to rising stars in architecture. The Architectural League selects only six firms or individuals each year. The award includes a chance for the firm or individual to exhibit work in an evocative way. Catie produced the piece Diptych for that exhibit: click here to see Diptych.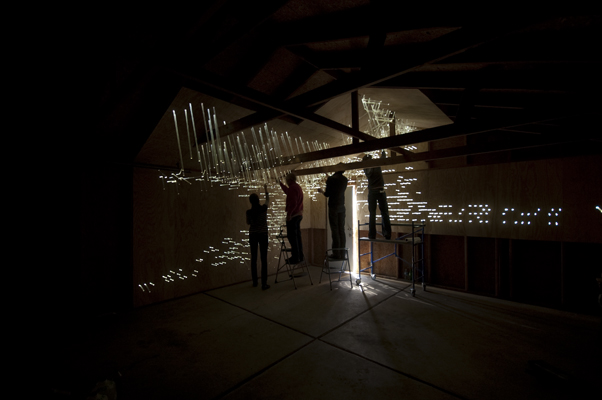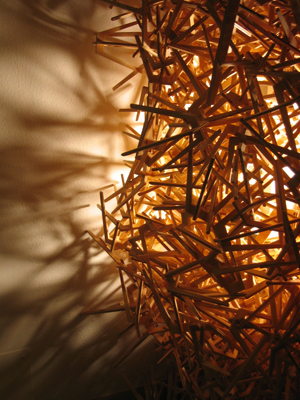 For Catie, "the award brought along with it great spark of confidence and momentum." Catie noted that her work "finds itself in both the architecture and art world, getting interesting dialogue and critiques from both sides... [and] It benefits as well as is challenged by walking that line."
I asked Catie what inspires her, and she said that she is "inspired by those who can see multiple conditions and directions running from any given materials and spatial conditions. For me it is a great source of inspiration to be backed with a spirit of creativity that allows for the interest in experimenting and rekindling, not to be something else, but to simply be of Detroit."
These artists hopefully will inspire greater creativity and stronger voices from other artists.
Related
Popular in the Community