 Though abandoned pets roam the streets of Detroit, claims of 50,000 stray animals are exaggerated, according to a new study. But the city's residents need to learn to be more responsible pet owners, according to the animal welfare group that counted the city's strays.
That number stands in stark contrast to the figure of 50,000 stray dogs that has been suggested by Detroit Dog Rescue and others. Additionally, WAAS found fewer than 10 packs of three or more dogs that could be considered feral or wild -- that is, not allowing human interaction on the streets on a given day.
The problem is still severe, according to WAAS Executive Director Tom McPhee.
"The problems that are experienced by dogs and people in the city of Detroit have not changed or diminished because the number of loose dogs is more defined," McPhee states in the report. "Although there are not tens of thousands of loose dogs on the streets of Detroit, the abuse, bites, surrenders, fighting, breeding, neglect, and over-crowded shelters leading to high euthanization rates indicate substantial problems on a large scale."
They believe that on the whole, Detroiters do not take good care of their pets, which McPhee said stems both from lack of education about pet ownership and the city's larger economic issues.
"People are literally leaving their dwellings and leaving their stuff and their animals behind," he said. "I would have to say it would be considered epidemic proportions, and I think that's directly tied to people's economic situation."
Though he sympathizes with individuals facing those situations, many local organizations that will assist pet owners or take in their pets. The problem is, he said, people don't always know that help is available.
"We've determined that the number one issue that is facing the animals, the pets in the city of Detroit, and the owners, is the fact that education needs to be key, that this community does not have, does not possess, doesn't work with, knowledge of how to be good guardians on all different levels," he said in a recorded press conference Monday.
Last year, World Animals Awareness Society examined the issue of dog fighting in the city:
The organization is addressing that lack of education, beginning with young people. They are teaming up with teachers to create lesson plans for Detroit fifth graders to learn pet guardianship skills.
Numerous other groups in the city work to help pets and pet owners. One group specifically seeks to educate pet owners who keep their dogs chained up outside. Some provide food and low-cost vet care to owners who struggle to provide for their animals.
"It's a great step, people actually knowing assistance is out there and reaching for it ... Our mission is to assist families in the city however we can to help them hold onto their pets," she said. "I'm hoping we raise awareness for the stray dogs in the city. ... They've become ghosts, kind of."
The WAAS researchers divided the 140-square-mile city into 42 regions of similar size and assigned 50 random points within those regions. Last fall, trained volunteers were assigned 23 of the regions, where they observed and collected data at the 1,150 points that was used for the preliminary report.
According to Michigan Radio, the final report will be released in September. The Detroit survey will be used as the model for dog counts in other cities.
Related
Before You Go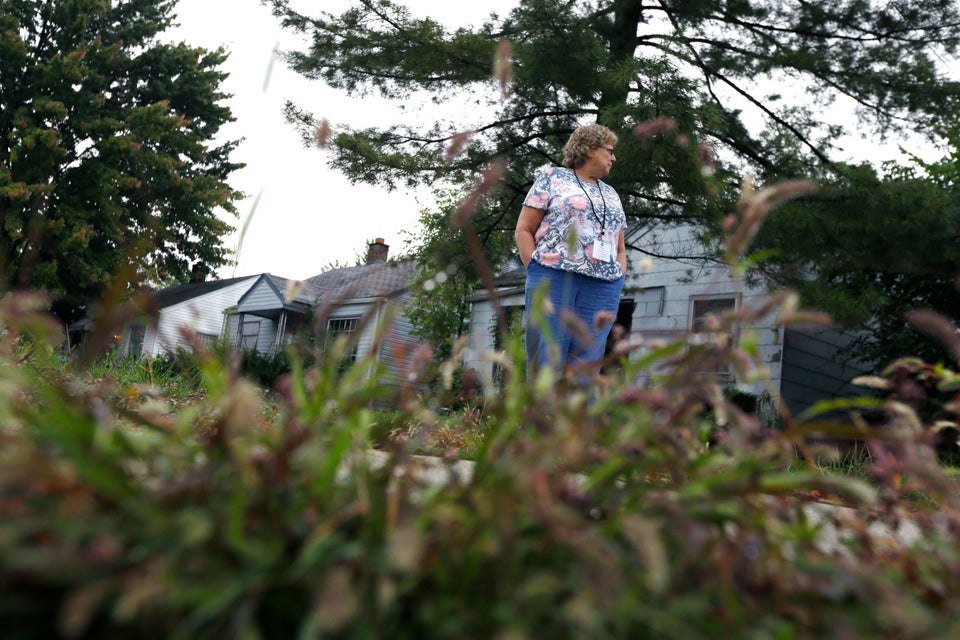 Counting Detroit's Abandoned Dogs
Popular in the Community