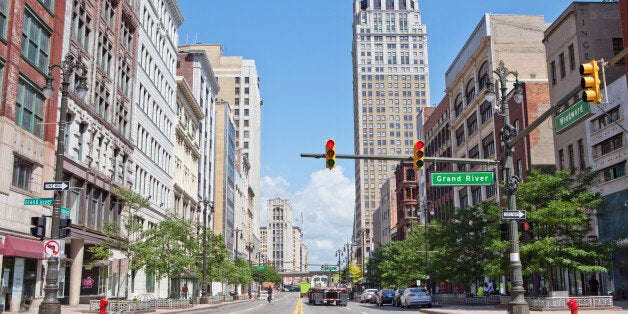 On Tuesday, U.S. Judge Steven Rhodes officially declared Detroit bankrupt. Granting the largest city in American history bankruptcy protection under the Chapter 9 code will shield Detroit from lawsuits and give it power to negotiate with its creditors -- meaning retirees who are owed pensions, bondholders, insurers, vendors who service the city and other groups owed money. It's estimated there are more than 100,000 individual creditors owed money by the city, and Detroit's long-term debt tops $18 billion according to some metrics.
Here's what to expect next.What does Detroit do now?City officials are already working together on a plan of adjustment that will outline proposed cuts to creditors, as well as a plan for the city to reinvest in essential services once the bankruptcy process concludes.
Can a bankruptcy ruling be appealed?It already has. AFSCME 25, a union that represents municipal employees, filed an appeal moments after Rhodes officially announced Detroit's insolvency, the Detroit News reports. The city's largest union wants to take the appeal to the U.S. 6th Circuit Court of Appeals -- the first step in a path that could lead all the way to the U.S. Supreme Court. But unless a higher court issues a stay, Detroit's bankruptcy will continue.
Are retirees going to lose their pensions?Maybe. Rhodes ruled Tuesday that pensions, like any contracts in bankruptcy, can be broken. But he also warned city officials that they'll need to justify any deep cuts that could threaten the lives of retired workers. There are about 23,000 retirees and 9,000 city workers. Most of them receive pensions that are less than $20,000 annually. Michigan's Attorney General Bill Schuette says he will continue to fight Rhodes' assessment that pensions can be cut, since public pensions are protected in the state's Constitution.
Do bondholders get paid?Bondholders will likely be divided into two classes. Secured creditors, like those who hold bonds with Detroit's water and sewerage department, will likely be repaid first, since there's already a revenue stream in place and the water system is a physical asset that could be seized by creditors. All other bondholders are considered unsecured -- meaning they will have to accept less money than they are owed.
What happens to the Detroit Institute of Arts?Detroit Emergency Manager Kevyn Orr has said that any plan for Detroit needs to monetize assets -- and that could include the city-owned art collection, which is likely worth over a billion. Orr said he will unveil an assessment of the most valuable 500 pieces in the museum after hiring Christie's auction house of New York to appraise them earlier this year. But Rhodes said in Tuesday's bankruptcy filing that a one-time cash infusion won't fix Detroit's problems -- it's unclear as to whether or not he'll allow the art sale to proceed.
How does a plan of adjustment get approved?The majority of Detroit's major creditors will need to sign off on any plan Orr and city officials create to pay debts and exit bankruptcy. If so, Rhodes can approve the plan, and Detroit would be out of bankruptcy. If they don't vote for the plan, Rhodes could still go over their heads in approving it. Detroit's emergency manager can be removed next September by City Council -- Orr is pushing to have Detroit's bankruptcy trial wrapped up by then.
What is mediation?While the bankruptcy trial has been underway, Judge Gerald Rosen, Eastern Michigan's chief federal judge, has also been engaging in confidential mediation talks with different stakeholders. He's also gone to philanthropic foundations to see if they have any cash that Detroit can use during bankruptcy.
When will Detroit begin to turn around? Orr said yesterday that it could take two to three years of blight removal to make an impact on the number of vacant buildings in Detroit. As for city services, Detroit officials hope those will improve much sooner. Detroit has tentatively struck an agreement with Barclay's that would loan the city enough money to get out from underneath a terrible swaps deal -- the balance of that money would be put toward improving essential services, Orr has said.
Was Detroit's bankruptcy a conspiracy engineered by Gov. Rick Snyder and Kevyn Orr? Rhodes said Tuesday that the city of Detroit did not negotiate in good faith with creditors before they filed for bankruptcy in July. They were offered "pennies on the dollar" deals and given 30 days to engineer a counterproposal, which the judge said was unfair. However, he said that the sheer number of creditors was "impracticable," meaning impossible to negotiate. Rhodes did single out Orr for misleading the public about pensions. But he said there wasn't enough proof to rise to the level of conspiracy, despite what many opponents of the bankruptcy might think.
Is the entire city broke?While the city government itself is insolvent, meaning it can't pay its bills and owes more money than it can take in, some neighborhoods in Detroit are actually experiencing a real estate boom. Here's what Detroit could look like in 2033.
Before You Go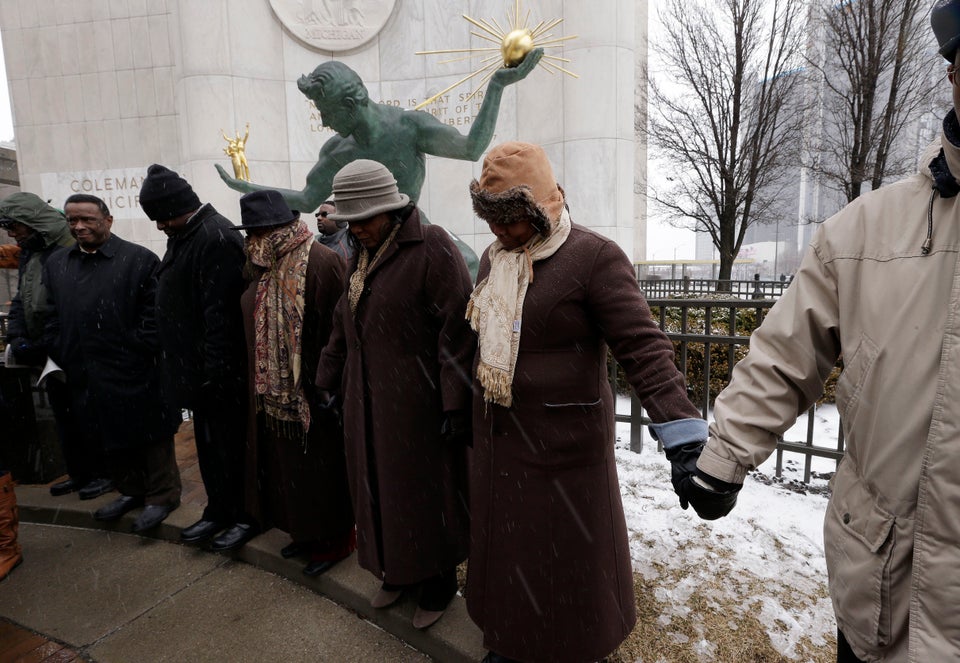 How Detroit Could Change After Bankruptcy
Popular in the Community