In Detroit, you can still wander past houses built in the 1800s and towering buildings from the masters of 20th century design. Though the city's architecture reveals layers of history, it's also in danger. While many treasures still stand, others have fallen into decay or been demolished.
Construction on new buildings and redevelopment continues in Detroit, but architectural photographer Philip Jarmain is fascinated with the architecture of the early 20th century -- both the intact opulence of places like the Detroit Institute of Arts and the Guardian Building and once-magnificent buildings now in ruins.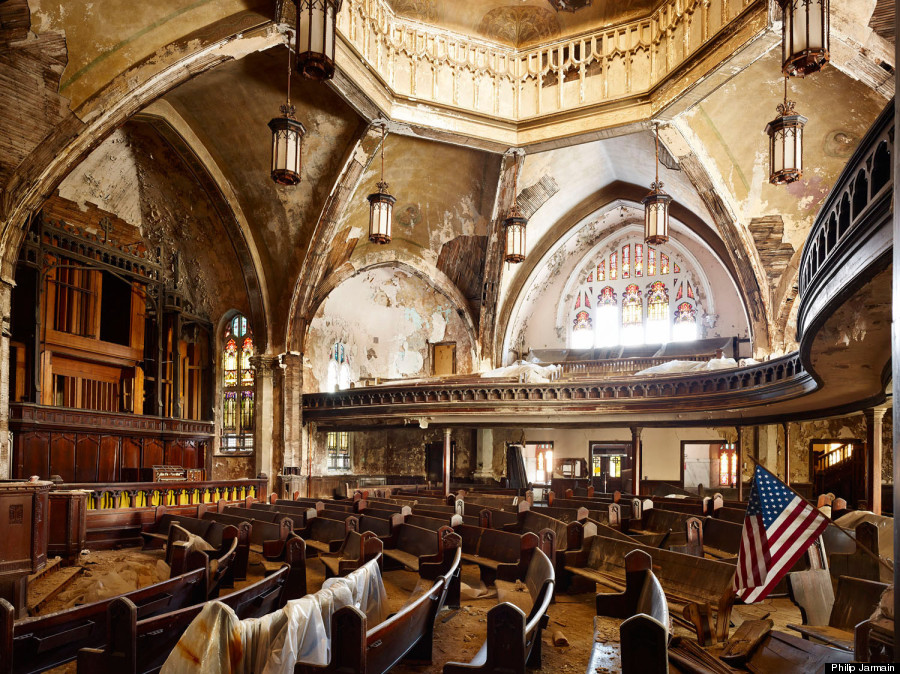 Woodward Presbyterian, architect Sidney Rose Badgley, 1908.
A Canadian whose family hails from Detroit, he's spent the last five years documenting the latter for his series, "American Beauty: The Opulent Pre-Depression Architecture of Detroit," showing at Meridian Gallery in San Francisco with a closing event Sunday.
Jarmain, who has been shooting in the city since 2008 with the assistance of a local historian, said his large-format photographs can serve as an archival record for any building that's later demolished -- or already has been. But as new buildings continue to rise in Detroit, he said he hopes his photography could save other buildings from the same fate of the ruins he captures.
"Hopefully, one less historic building would be leveled to make room for a gravel parking lot," he told The Huffington Post in an email.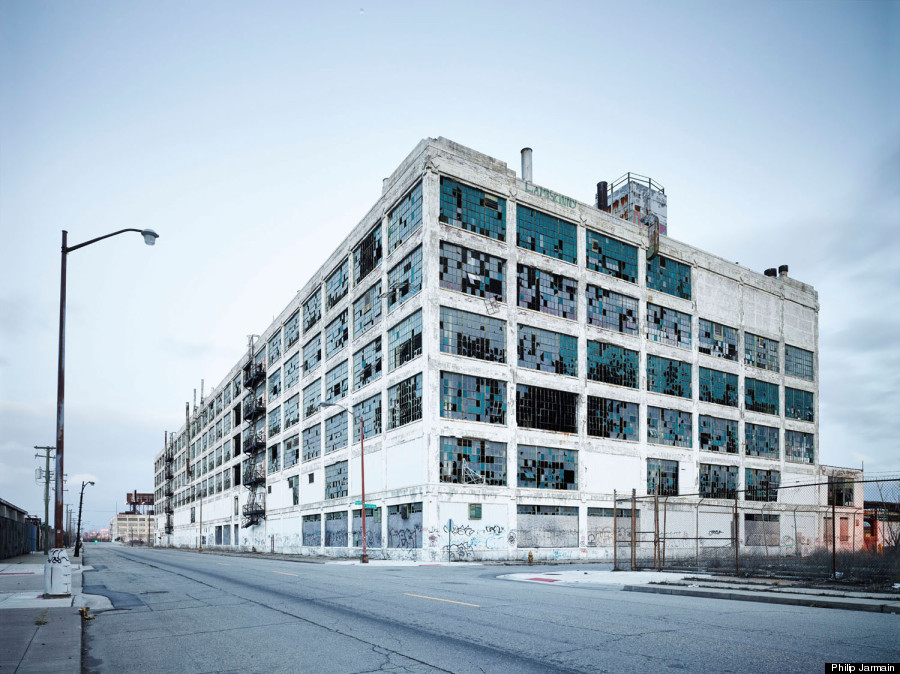 Fisher Body Plant No. 21, architect Albert Kahn, 1919.
Jarmain's great grandfather was a Detroit musician who performed in the symphony and for the likes of famed industrial architect Albert Kahn. He counts innovators like Henry Ford among his heroes, and seems to wish the present was more like the past:

The buildings in decay in Detroit tell an unbelievable story. Detroit was perhaps one of the most significant cities in industry in the history of the world. ... Somewhere during this past century in Detroit things went horribly sideways and I can't help but think that there was at some point a loss of appreciation for innovation and craftsmanship. We forgot how important it is to foster the arts and creativity and to appreciate genuine craftsmanship. These buildings tell that story and tell it well. They remind us that there was a time when utilitarian structures weren't sufficient. Even the factories were adorned with Pewabic tile mosaics and were highly stylized and innovative in their construction methods.

American Beauty is one of those structures, a 1908 industrial building designed by Kahn. Disappointingly for Jarmain, it was demolished last year before he had a chance to shoot it.

Below, see more images of "American Beauty: The Opulent Pre-Depression Architecture of Detroit" by photographer Philip Jarmain.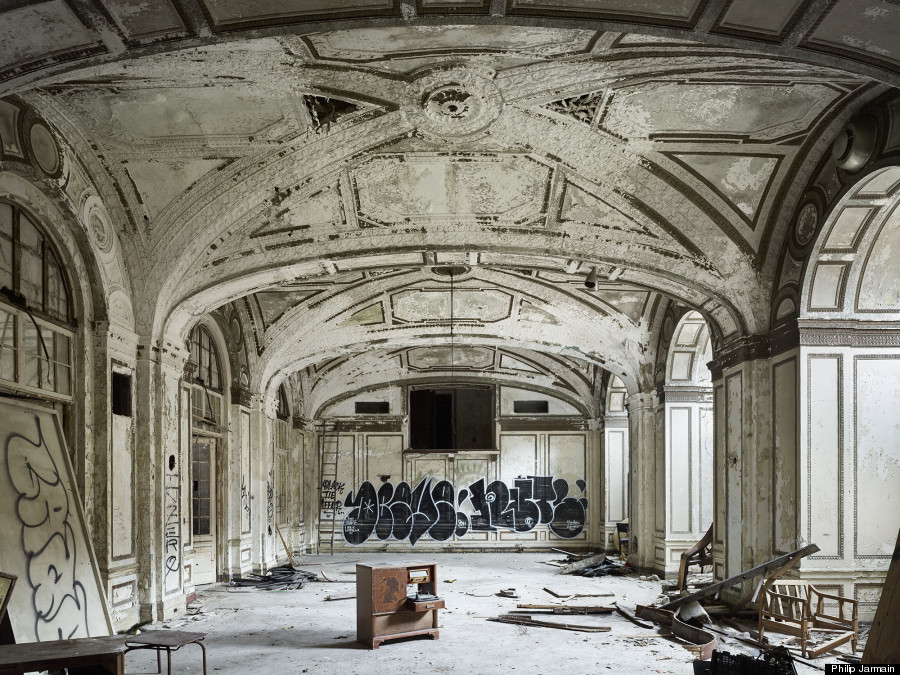 The Lee Plaza, architect Charles Noble, 1929.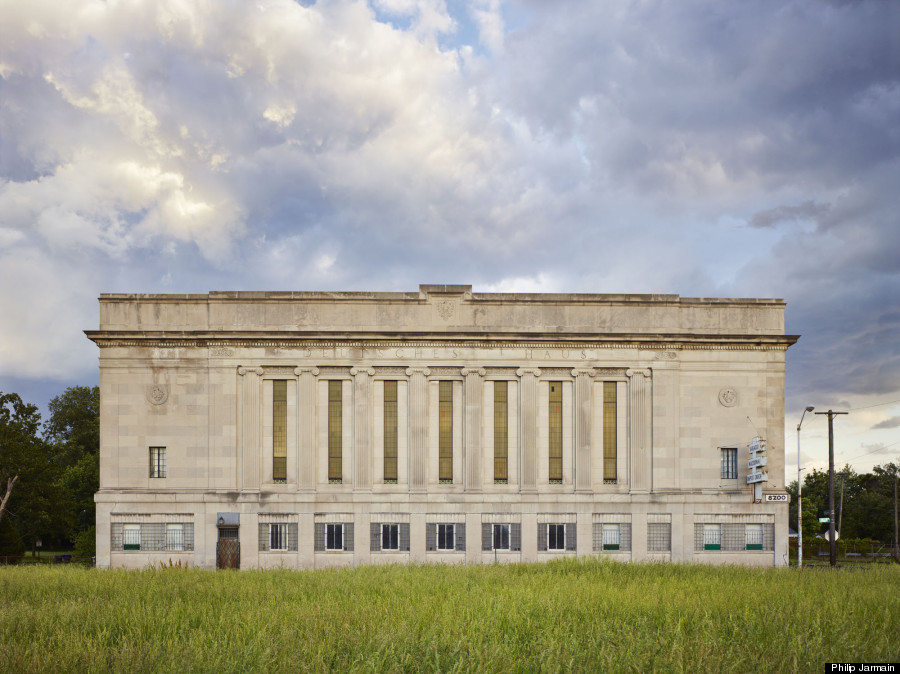 The German House, architects Louis and Paul Kamper, 1928.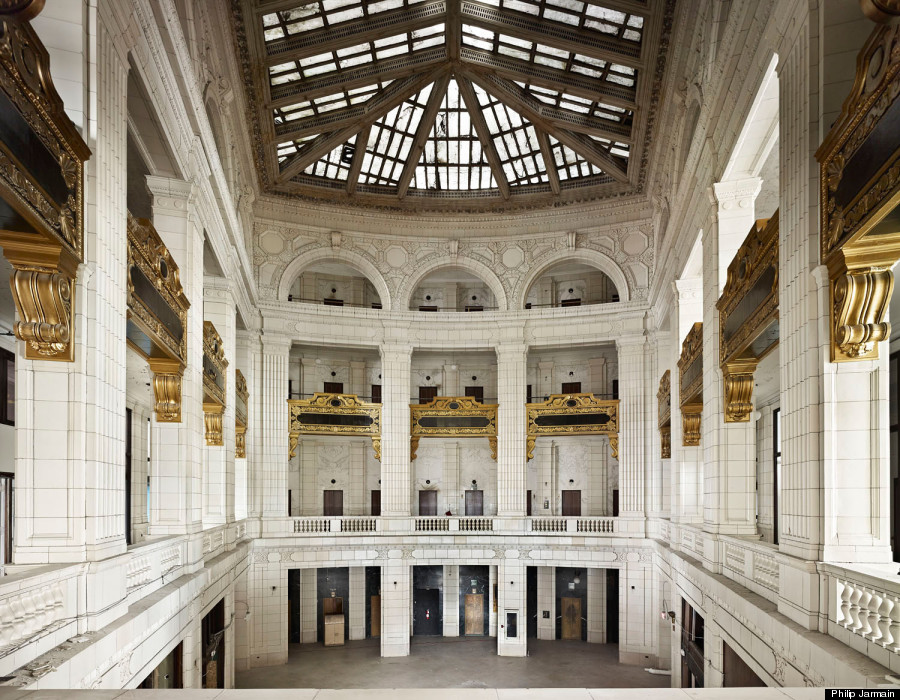 The David Whitney Building, architect Graham, Burnham & Co., 1915. In redevelopment.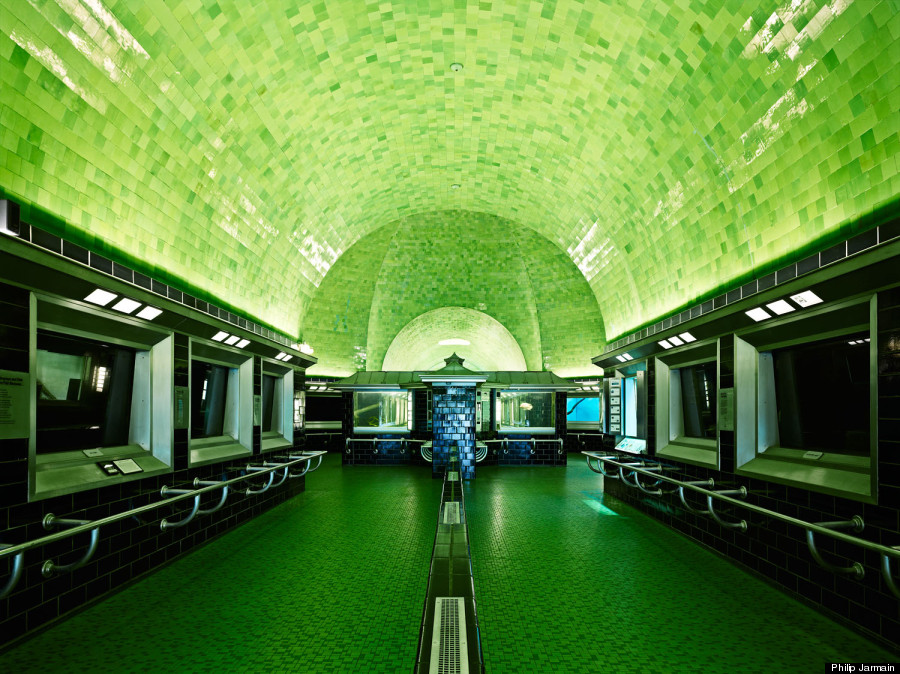 Belle Isle Aquarium, architect Albert Kahn, 1904. Reopened to the public.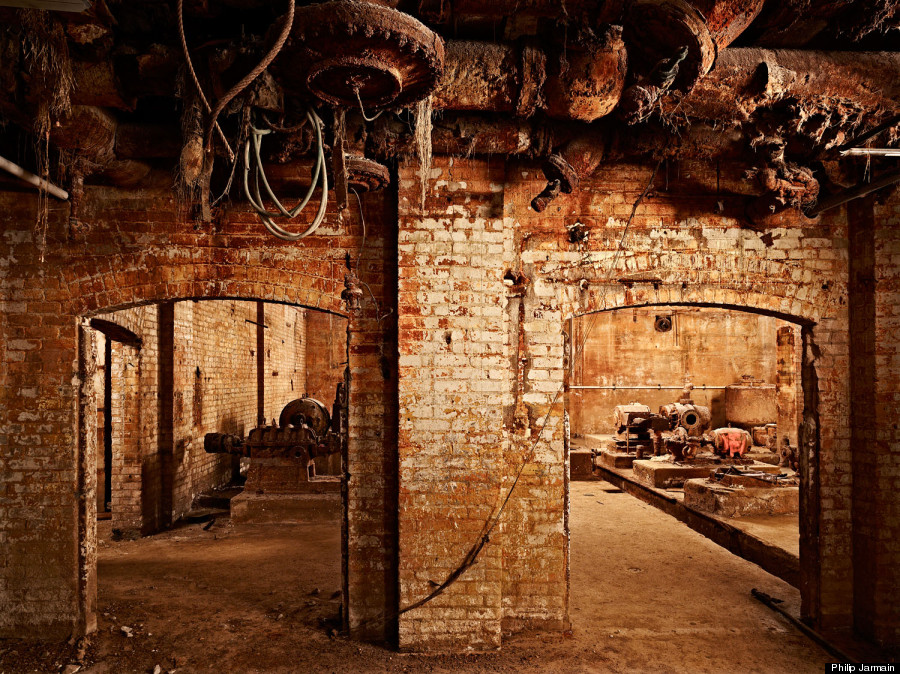 Basement of the Book Cadillac Hotel, architect Louis Kamper, 1924. Restored and reopened.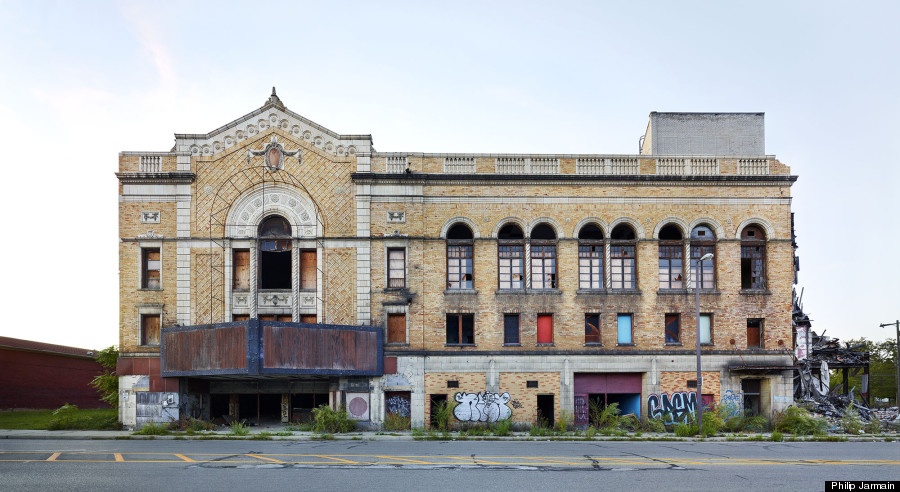 Eastown Theatre exterior, architect V.J. Waiver, 1930.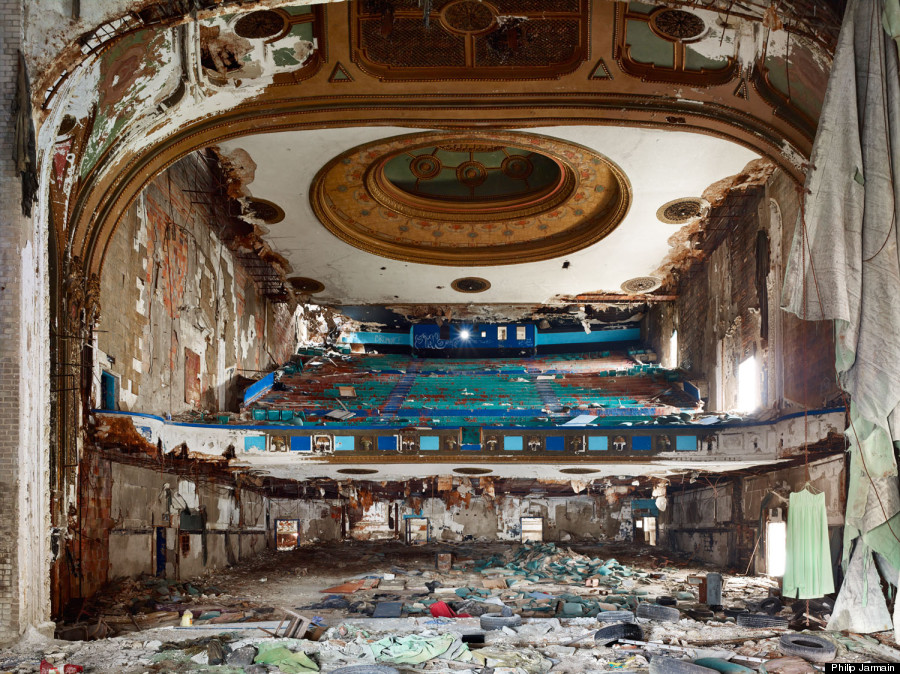 Eastown Theatre interior, architect V.J. Waiver, 1930.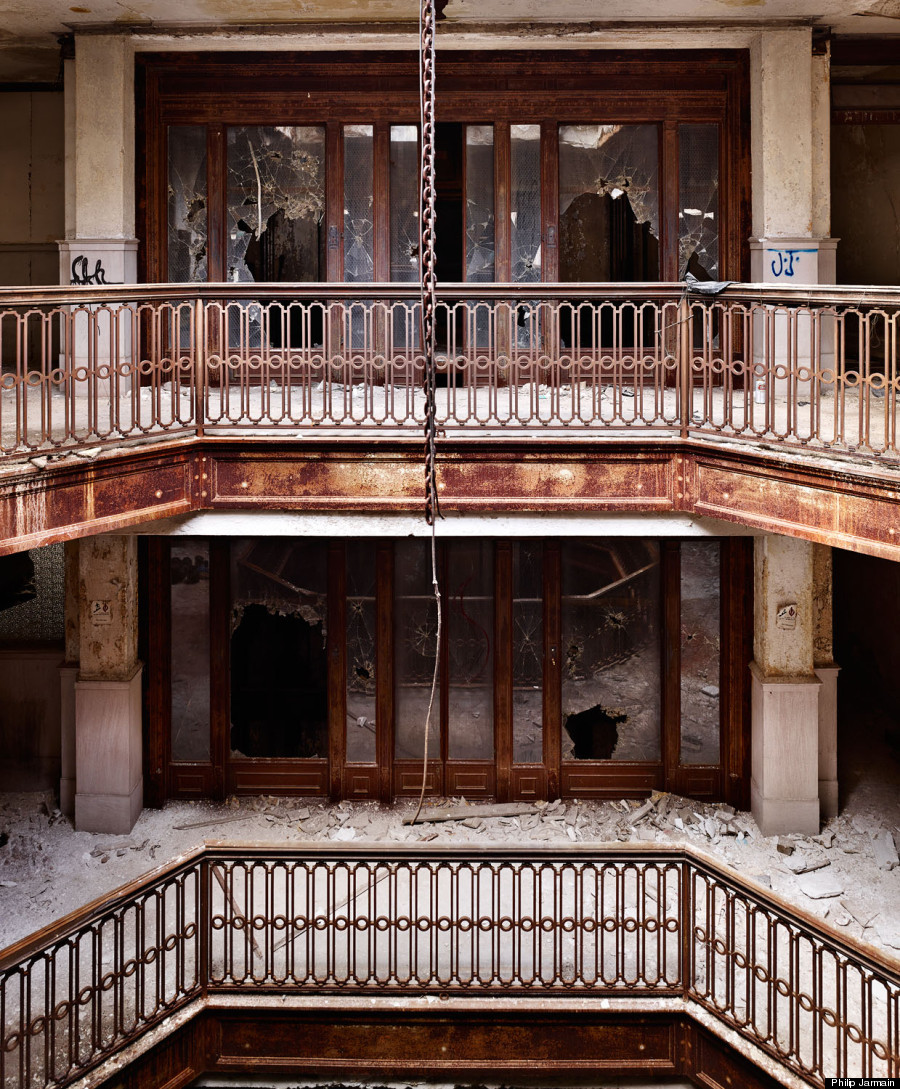 The Farwell Building, architects Bonnah & Chaffee, the Russel Wheel and Foundry Company and Tiffany Studios of New York, 1915.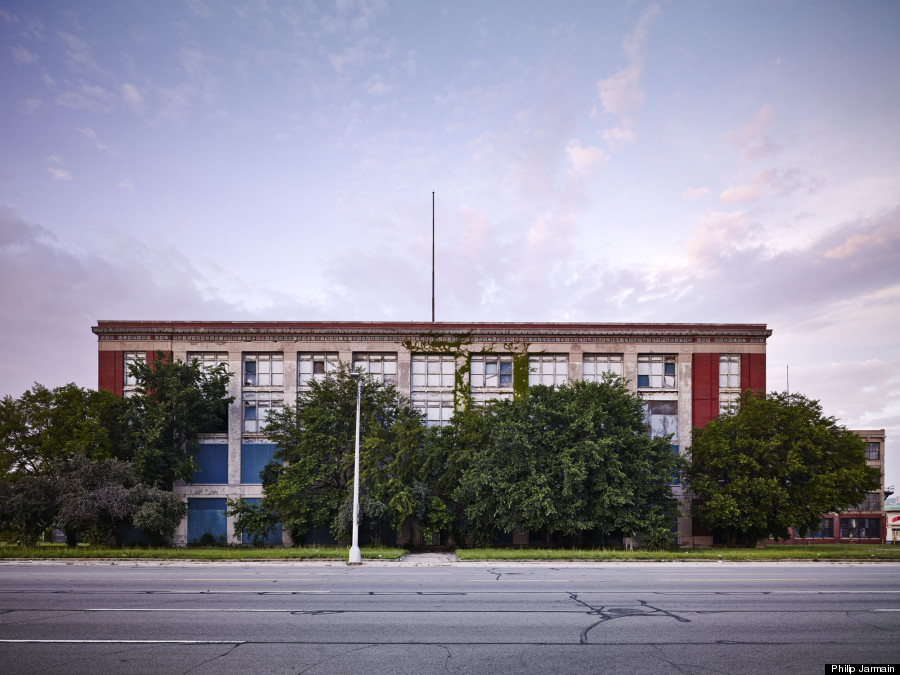 Ford Motor Company Model T Headquarters, architects Albert Kahn and Edward Gray, 1910.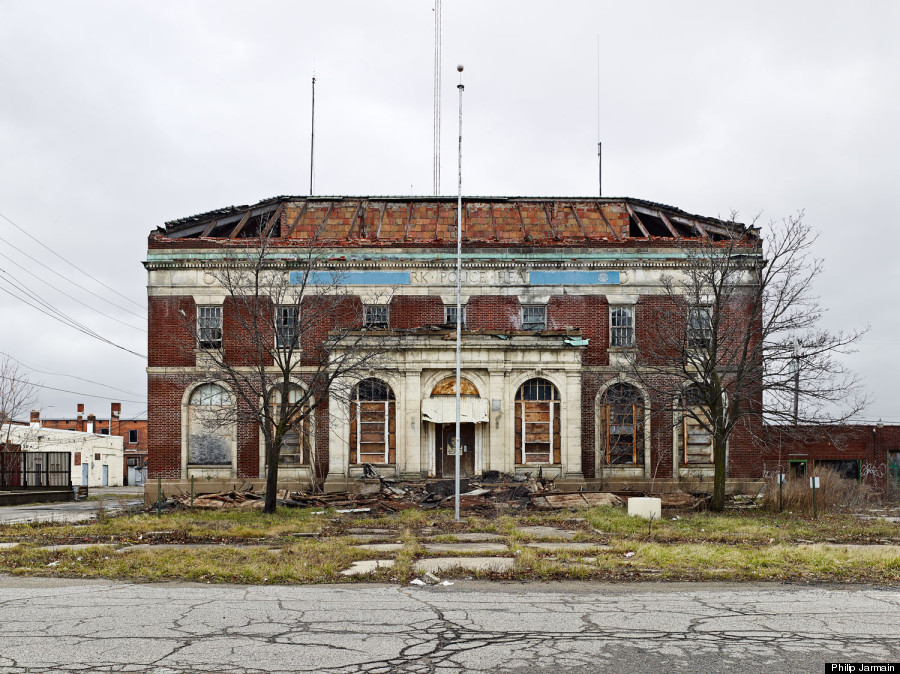 Highland Park Police Station (a city within Detroit's borders), architect Van Leyen, Schilling & Keough, 1917. Demolished 2012.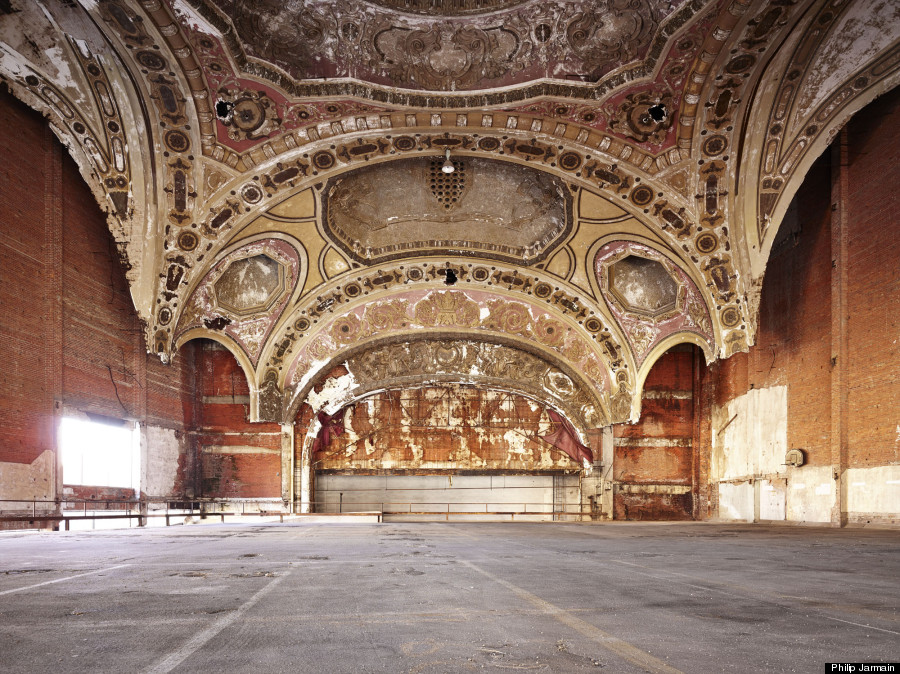 Michigan Theatre, architects Rapp and Rapp, 1926. Now a parking garage.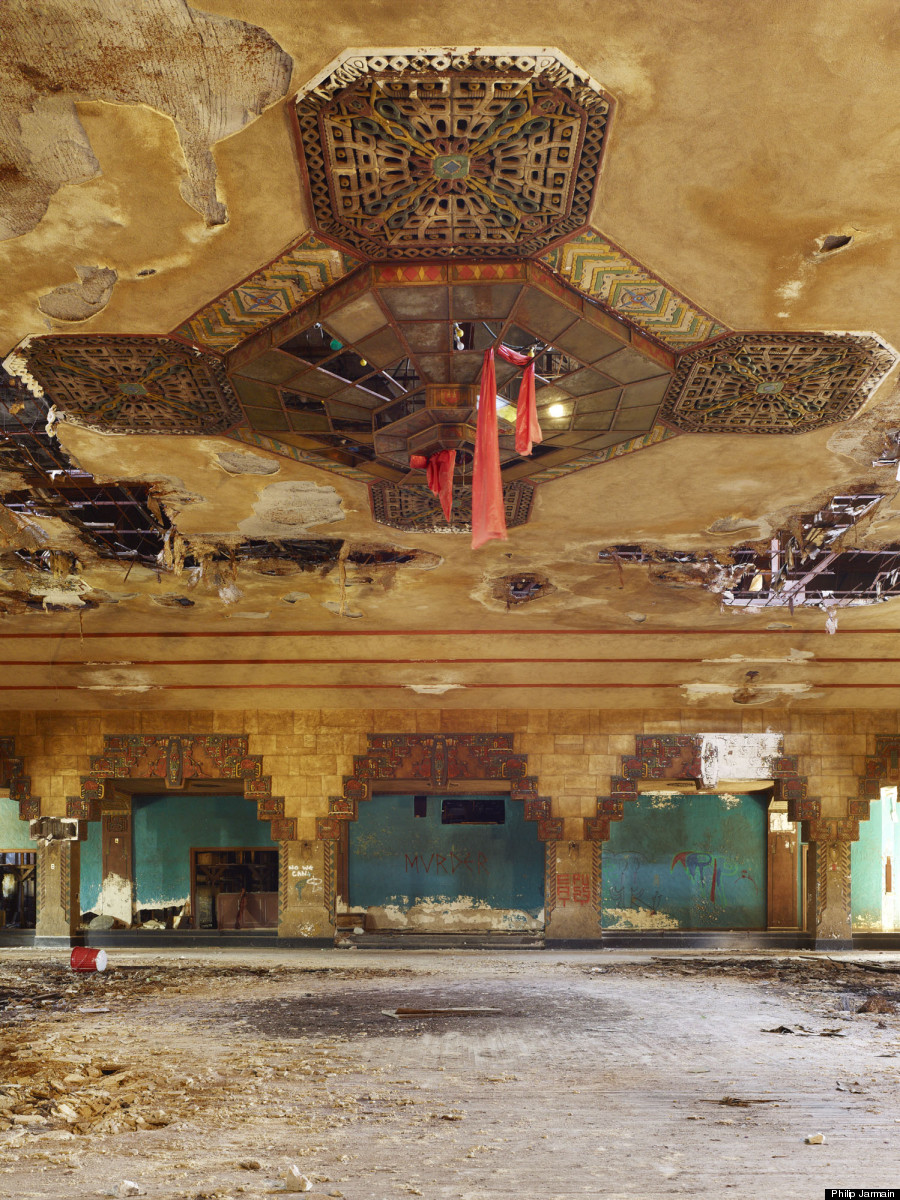 Vanity Ballroom, architect Charles N. Agree,1929.
All photographs provided courtesy of the artist.
Related
Before You Go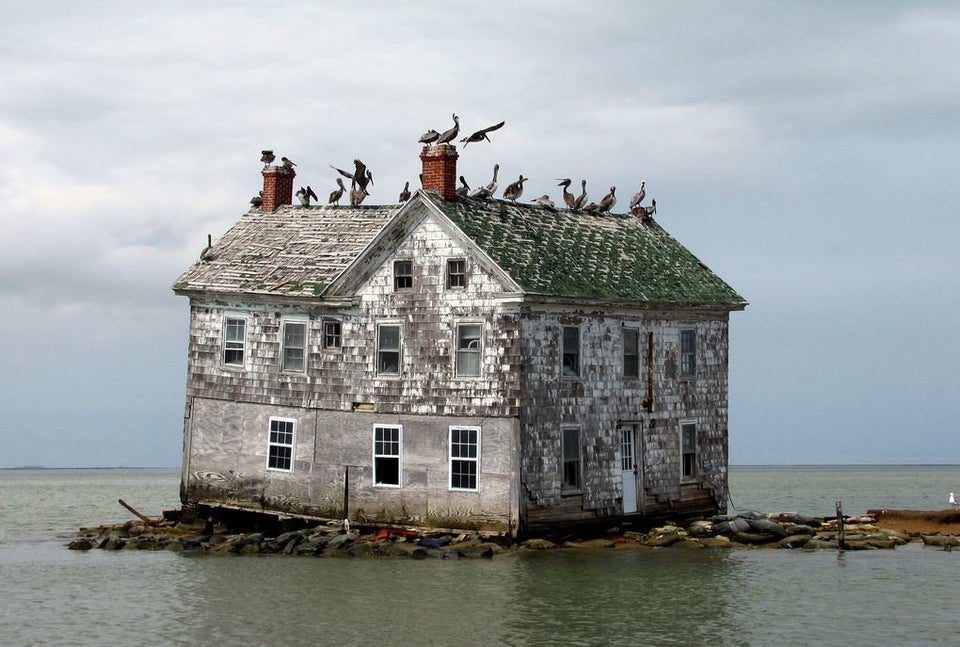 Beautiful Abandoned Buildings