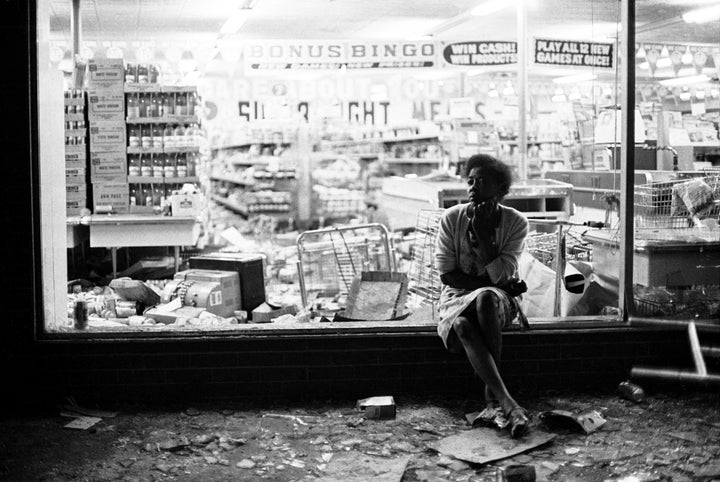 Almost 50 years later ― to the day ― Kathryn Bigelow's "Detroit" will debut in theaters across the country to spotlight a horrific incident from the summer of 1967.
Starring John Boyega, the film begins as a raid by police on an after-hours club sparks violence that would go on to last five days and leave 43 dead. But it comes to center on the gut-wrenching reports of one real-life clash between civilians and police. On July 26, 1967, three young black men were shot to death at the Algiers Motel on Woodward Avenue: Aubrey Pollard, 19, Fred Temple, 18, and Carl Cooper, 17. Three white police officers faced charges relating to the killings, and alleged psychological torture, but none were convicted. The film is earning praise for its portrayal of a "hair-trigger historical nightmare" providing us "protection against forgetting." 
"Detroit," which hits theaters nationwide Aug. 4, is perhaps the most visible singular effort to reflect on what happened in Michigan that summer, but it's not the only one. Cultural institutions led by the Detroit Historical Museum ― as part of its "Looking Back to Move Forward" initiative ― have worked to present accounts of the week of violence and social upheaval that boiled over on July 23, 1967, through visual and written means, both creative and strictly factual.
Scholars have pointed to a culmination of institutionalized racism and tensions with a mostly white police force to explain the 1967 violence that broke out in what is still one of the most racially segregated metropolitan areas in the U.S. The simplest illustration of that conflict is seen in the debate over whether to call it a "riot" or something else. 
One exhibition, titled "Say It Loud: Art, History, Rebellion," doesn't worry over its terminology ― '67 was a rebellion, period. Detroit's Charles H. Wright Museum of African American History presents events leading up to that tense summer through powerful photographs and works by over 40 artists.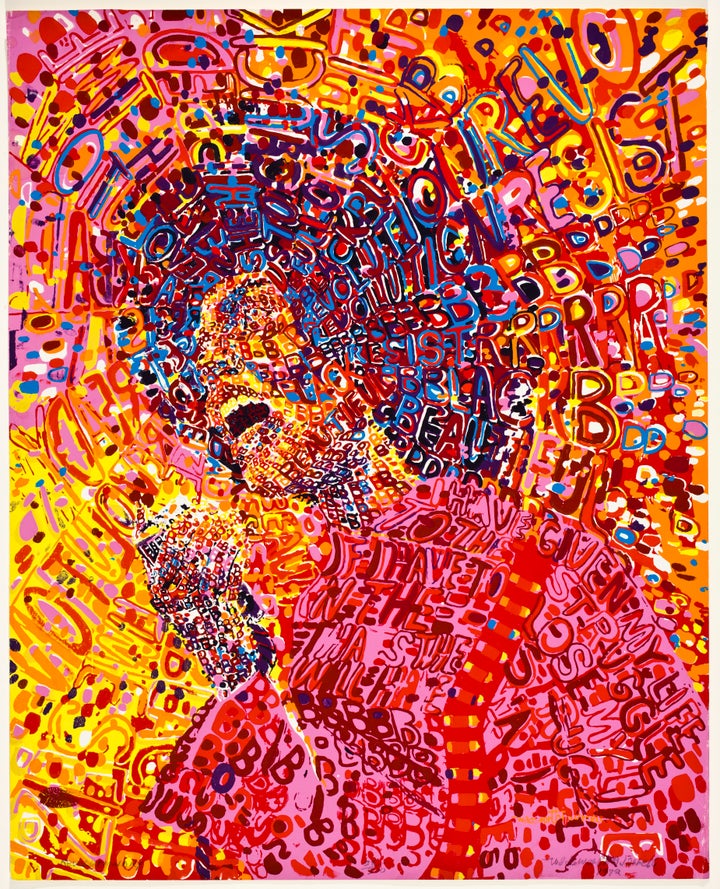 The Wright museum also linked up with the Detroit Institute of the Arts to put on a similarly styled exhibition, titled "The Art of Rebellion: Black Art of the Civil Rights Movement," grouping paintings, sculpture and photographs created mainly during the '60s and '70s by over 30 artists. Again, the word "rebellion" was chosen purposefully, curator Valerie Mercer told HuffPost, because such events "don't really come out of the blue, although they may appear to," she said.
"It's the result of changes not happening, and people get really fed up. It seems to me the term gives agency to the people ― 'rebellion' does. 'Riots' are what it's called to people who are not a part of those communities."  
One of the DIA's works directly addresses the incident depicted in the film "Detroit." Titled "1967: Death in the Algiers Motel and Beyond," Rita Dickerson's painting memorializes the three victims in the style of collage, the motel where they died looming just beyond their faces on a somber black backdrop. Other works come from artist groups like New York City's Spiral and its Black Arts Movement, which operated in the early and later '60s, respectively. One strikingly kaleidoscopic image, a figure woven out of vivid reds, pinks, yellows and blues titled "Revolutionary," was born out of Chicago's AfriCOBRA, founded in 1968.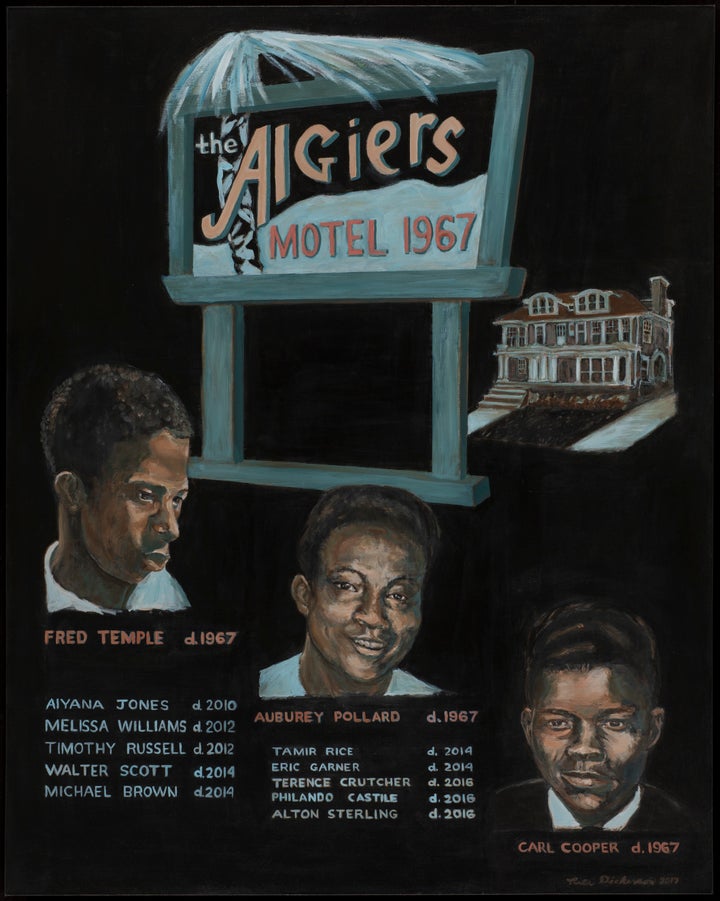 Across the street, the Detroit Historical Museum unveiled an exhibition over two years in the making, titled "Detroit 67: Perspectives." A massive oral history project currently encompassing approximately 460 stories adds a human layer to a chronology beginning 100 years prior to the summer of 1967. An accompanying website allows those outside Detroit to peruse the personal-history collection, which houses interviews with people who were: working at a hot dog stand at Tiger Stadium at the time, knocking on doors as a Jehovah's Witness, and dodging sniper bullets as a black rookie cop until the National Guard could return fire with a tank.
"[T]he anger, the uproar of the people, it just broke my heart, and overwhelmed the community. It simmered and smoked for days, many days, it seemed," Dwight Stackhouse, the Jehovah's Witness, told an interviewer. Felton Rogers, the police officer, said he probably wouldn't use the label "riot," but maybe "insurrection" or "disturbance." A white housewife and foster parent, Joann Castle, recalled reading news reports inciting fear of black people in the city and watching some of her neighbors flee. In the months and years before, others remembered a walkout at a high school over what the majority-black students saw as mistreatment and conflict between Detroit police and citizens.
Before entering the full exhibition, however, there is the question of nomenclature. Five choices greet visitors: "uprising," "riot," "rebellion," "civil disturbance" or "revolution."
"Hopefully, when people are confronted with this, they'll want to know more, and they'll want to engage in a conversation that people in Detroit still don't want to have," the project's manager, Billy Winkel, told HuffPost. "I should clarify ― [people in] Metro Detroit. Detroiters are more than willing to talk about what took place because it's still affecting them. Suburbanites, when they left, they said, 'Oh, this wasn't our fault. We had to leave.'"
"Detroit 67: Perspectives" is set to run through 2019 at the Detroit Historical Museum. "The Art of Rebellion" will run until Oct. 22 at the Detroit Institute of Arts. "Say it Loud: Art, History, Rebellion" runs until Jan. 2, 2018, at the Wright Museum of African American History.
"Detroit" debuts in theaters nationwide Aug. 4. 
Calling all HuffPost superfans!
Sign up for membership to become a founding member and help shape HuffPost's next chapter
BEFORE YOU GO