U.S. Bankruptcy Judge Steven Rhodes ruled Tuesday that Detroit is eligible for Chapter 9 bankruptcy protection, allowing city officials to negotiate in court with bondholders, pension funds, unions and other stakeholders. Many say that bankruptcy is the only way the city can attempt to settle its debts, which have been estimated as high as $18 billion.
"The city cannot legally increase its tax revenues nor can it further reduce its expenses without further endangering health and safety," Rhodes said as he announced the ruling. Rhodes added that retiree pensions are also on the table for cuts, despite passionate arguments delivered by pension and union representatives in court. In his ruling, Rhodes said the city had met most of the strict criteria detailed under the federal Chapter 9 bankruptcy law: the city is insolvent (unable to pay its debts and owing more than it can collect); the bankruptcy filing itself was constitutional; the city is in "service delivery insolvency" (meaning that it cannot afford to provide for the health and welfare of residents); and Detroit officials desire to adjust the municipality's debts and effect a plan of adjustment.
But one crucial component was establishing that city officials negotiated in good faith with its creditors before filing for bankruptcy. Rhodes said that the city did not negotiate in good faith on June 14, when it met with union leaders and other stakeholders, one month before filing for bankruptcy. The filing, and particularly Detroit's attempt to negotiate with creditors, has been hotly contested by unions and other debtors in court since the trial began in October.
Rhodes scolded city officials for offering only a vague plan that would give pensioners and other stakeholders pennies on the dollar for their debt and waiting only a month to hear counterproposals. Yet Rhodes ruled -- remarking that union and pension officials admitted at trial that pension cuts would not have been binding for its members -- that the sheer number of creditors and complexity rendered negotiations "impractical, impossible really."
Bankruptcy protection limits the legal actions the city's 100,000 creditors can take to collect money owed to them. Detroit Emergency Manager Kevyn Orr and other key city leaders will move to submit a plan to pay off whatever debts it can and move forward from bankruptcy. The plan of adjustment will undoubtedly call for concessions from all of Detroit's creditors, provide a list of assets that can be sold to raise funds, and lay out a plan for reinvesting in essential city services.
Despite the state of Michigan's constitutional guarantee of public pensions, Rhodes said Detroit pensioners cannot legally be treated differently than other creditors. Pension cuts for retirees and city employees could be part of the final plan of adjustment. Pensioners on average receive $20,000 a year or less. But the disputed amount of pension debt that the city actually owes will be decided in the future, Rhodes said.
Detroit "could have and should have filed for bankruptcy long before it did, perhaps even years before," Rhodes said. "Certainly the court must conclude that the bankruptcy filing was a foregone conclusion," he added, "at least in 2013."
"Time is of the essence and we will continue to move forward as quickly and efficiently as possible," Kevyn Orr said in a statement sent to The Huffington Post. "We plan to submit a Plan of Adjustment in the coming weeks, file a Disclosure Statement early next year and work to exit Chapter 9 protection by the end of September. We hope all parties will work together to help us develop a realistic restructuring plan that improves the financial condition of Detroit and the lives of its 700,000 citizens."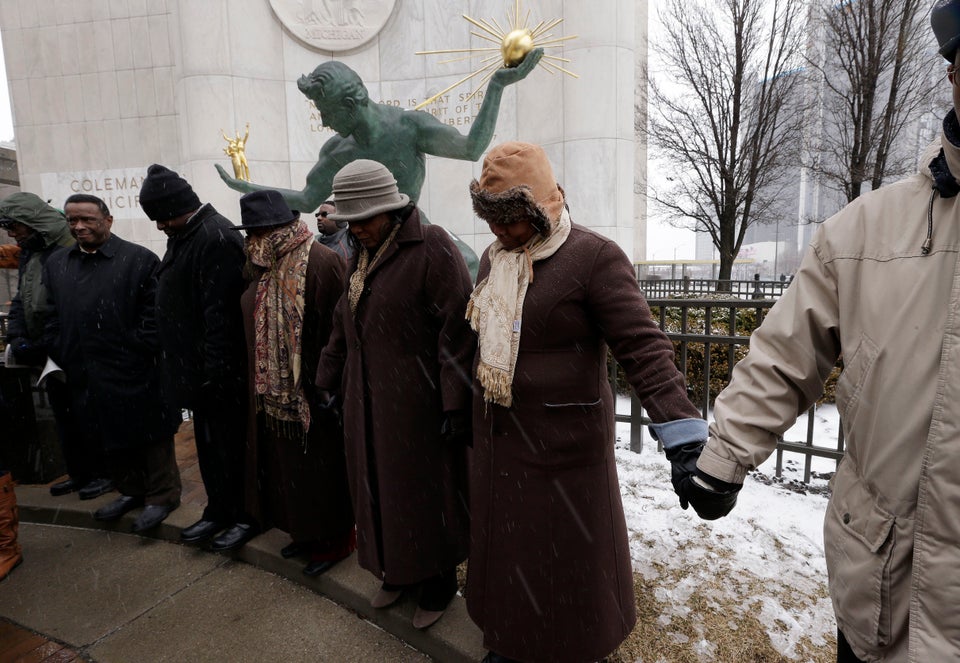 How Detroit Could Change After Bankruptcy
Current Mayor Dave Bing said at a press conference following Rhodes' announcement that bankruptcy protection could help Detroit deal with issues that were "20 or 30 years in the making."
"It gives us a chance to move forward with a clean slate and make good decisions that will improve the quality of life for Detroit's citizens," Bing said.
Had Rhodes found the city ineligible for bankruptcy protection, Detroit would likely have been sued by thousands of creditors in court for failing to pay its debts. In the Associated Press, Orr said that if Detroit didn't meet Chapter 9 requirements, it would be an "Armageddon-like scenario" for the city, which has lost more than a million residents since 1950.
The city's credit rating was downgraded to "D" by Fitch Ratings in September after they stopped paying on $600 million of general obligation debt. Detroit also received a pledge for a $350 million loan through Barclay's to pay off its pension swaps debts, with the balance being invested in city services, according to the Detroit Free Press.
Rhodes also ruled that Detroit's emergency manager is legal and doesn't violate the Home Rule act, another loss for opponents to the bankruptcy and the strong powers granted to state-appointed Orr, a former bankruptcy attorney for the Jones Day firm who represented Chrylser during the automaker's restructuring.
But the legal battles still aren't over in the Motor City. The AFSCME, the city's largest employee union, filed an appeal of Rhodes' decision immediately after it was announced, the Detroit News reported.
Last week, a coalition made up of Detroit's largest employee union, several bondholders and a European bank filed a motion in court asking Judge Rhodes to appoint a committee to conduct an evaluation of the market value of the city-owned art collection at the Detroit Institute of Arts (DIA). The collection, which could be valued in the billions, could be ruled a sellable asset by Rhodes, the Detroit Free Press reported.
The DIA released a statement Tuesday that said the art collection, built by charitable donations and held in the public trust, has survived municipal fiscal crises before, including the Great Depression.
"The DIA remains hopeful that the Emergency Manager will recognize the City's fiduciary duty to protect the museum art collection for future generations and that he will abide by the Michigan Attorney General's opinion that the City holds the art collection in trust and cannot use it to satisfy City obligations," the statement read. The DIA statement also said the art museum would "take action" if the collection is further threatened.
A report released in November by the liberal think tank Demos eviscerated the city's leaders for poor financial decisions and suggested that Detroit's long term debt was being exaggerated. The pension funds have also disputed Orr's numbers; they say the two pension funds (one servicing workers, and one for police and firefighters) are only $644 million underfunded, rather than Orr's claim of $3.5 billion.
"To say the pension fund killed the city, it's like if you were stabbed, strangled and blown up, did you die from the strangling?" Senior Fellow Wallace Turbeville said during a media call Nov. 20.
David Allen is a 50-year old retired Detroit firefighter who lost the use of his legs during a spinal injury sustained on the job in Detroit. He was quoted in a statement objecting to any possible cut of his pension.
"I worked hard for Detroit for 20 years, played by the rules, and already made significant sacrifices – taking pay cut after pay cut," he said. "In return for risking my life to serve my community, the city promised to take care of my family – but instead the city is retiring us into poverty."
Mayor-elect Mike Duggan, who will take office in 2014, issued a statement calling the filing "a day in Detroit's history that none of us wanted to see." He said he was ready to work on the plan of adjustment phase to create a blueprint for the city's future. "I'm going to do everything I can to advocate on behalf of Detroit's future in this process," he said. "We need to make sure the retirees are treated fairly on the pensions they earned and we need to make certain we come out of bankruptcy in a way we can afford to provide the quality of city services the people of Detroit deserve."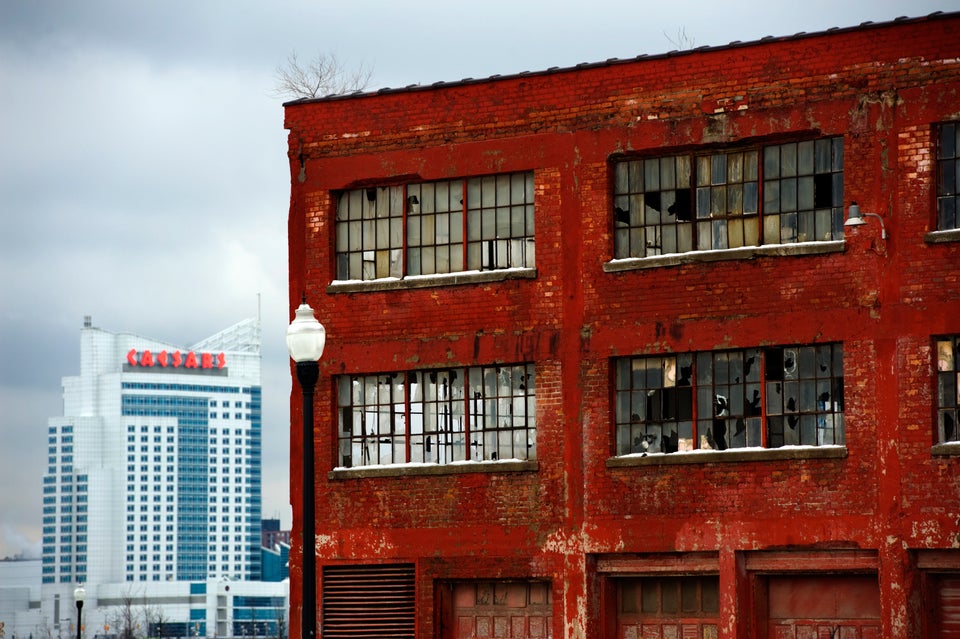 The Ruins Of Detroit
Popular in the Community