DETROIT -- Pensioners across the country have reason to watch Detroit's historic bankruptcy filing closely. The legal wrangling over whether the city's filing is unconstitutional may have widespread impact on cities in crisis across the United States.
Detroit Emergency Manager Kevyn Orr says the city's crippling lack of services and devastating population loss can't be fixed without bondholders, banks, unions and even retirees settling for less money than they are legally owed. With the blessing of Gov. Rick Snyder, a Republican, Orr filed for bankruptcy at 4:06 p.m. on Thursday -- just five minutes before Circuit Court Judge Rosemary Aquilina was set to consider an injunction from pension groups and retirees to stop the city from filing the paperwork.
When a corporation files for bankruptcy, any pending litigation filed against the company is halted immediately. All lawsuits are dismissed, and creditors must appear before a bankruptcy judge in federal court to plead their cases.
But Aquilina, a Democratic appointee in Michigan's Ingham County, ruled on three separate lawsuits Friday related to the state constitution's ban on the governor and Orr from progressing with a bankruptcy filing that states its goal is to slash constitutionally protected benefits.
"We can't speculate what the bankruptcy court might order," said assistant Attorney General Brian Devlin, pleading the case of the governor, according to the Detroit Free Press.
"It's a certainty, sir," Aquilina replied. "That's why you filed for bankruptcy."
The ruling was celebrated by union leadership across Michigan.
"These retirees worked hard and played by the rules," American Federation of State, County and Municipal Employees President Lee Saunders said in a statement. "The average general city employee pension is less than $18,000 per year. Attacking these pensions is not only unfair, it is illegal."
Michigan is one of nine states that explicitly protects public employee pensions in its state constitution. But the state of Michigan doesn't guarantee the money to public employees if a city defaults or can't pay those bills. In Detroit, pensions and health benefits for the city's 9,500 current employees and 21,000 retired workers account for $9.2 billion of the city's total debt -- $18 billion. The city also owes money on more $1 billion in bonds it took out to pay into its pension when it could not afford the money.
The law of bankruptcy is enshrined in the U.S. Constitution. And the limited case law of Chapter 9 bankruptcy, which applies to cities and municipalities, doesn't say whether a bankruptcy judge can legally subvert Michigan's constitution to lessen Detroit's obligation to its pensioners.
That interplay between state and federal law makes the Detroit case an important precedent as more and more cities and counties confront their underfunded retirement obligations, said Peter Henning, a constitutional law professor at Wayne State University law school in Detroit.
"If the bankruptcy results in a significant reduction of pensions as a matter of federal law," he said, "other government units are going to look at this and say, 'maybe we do the same thing.'"
Jim McTevia is the principal of McTevia & Associates and has had 40 years experience in bankruptcy and restructuring. He said he thinks the Michigan Court of Appeals will stay Aquilina's decision, handing the future of the Motor City back to a bankruptcy court.
"It's good for the city and good for the creditors," he told The Huffington Post. "Otherwise, Kevyn Orr and all the professionals that are supposed to be trying to help Detroit solve its problems are going to spend their time fighting all kinds of lawsuits in a myriad of courts located all over the United States."
Those legal battles already have begun. The city is asking U.S. District Judge Steven Rhodes to hold a hearing early next week, and Aquilina scheduled a hearing to address the three lawsuits Monday morning. Reuters estimates the bankruptcy fight could drag on for three years, costing from tens to hundreds of millions of dollars.
"It's unconscionable, it is not cost-effective, and it is exactly why the bankruptcy code provides for a municipality to have bankruptcy court protection while it solves its problems," he added.
Detroit, of course, isn't the first city to take the route of Chapter 9. Most notably, Jefferson County, Ala., and Stockton, Calif., have filed; though neither have Detroit's staggering unfunded pension debt. Henning said much of the stigma surrounding corporate bankruptcy has disappeared. A successful Detroit bankruptcy could make Chapter 9 more appealing to other cities and counties.
"We don't normally think of governmental units making business decisions," he pointed out. "The Detroit bankruptcy could become a template for making business decisions regarding their liabilities."
But it isn't a given that a bankruptcy judge will immediately hear Detroit's case. Michigan Attorney General Bill Schuette has appealed Aquilina's decisions to the Michigan Court of Appeals. If that ruling is challenged, the Michigan Supreme Court could decide to weigh in. While experts think it unlikely, a court could rule that the constitutional protection of public pensions overrides the power of a bankruptcy judge.
"I would not be surprised to see some of these issues ultimately reach the Supreme Court of the United States," McTevia said. "You are setting a precedent here."
But even bankruptcy, for all its possibilities of imposing long-term change, can't necessarily change behavior. Whether Detroit's case ultimately reaches a bankruptcy court or not, Henning wonders what "Plan B" is for the Motor City.
"Bankruptcy is often about dollars and cents, but can you change the way you acted?" Henning asked. "It's a pretty drastic cure and it isn't necessarily a cure. Any number of companies have gone into bankruptcy multiple times and have ultimately been liquidated."
"That isn't possible in the case of Detroit," Henning said. "Is it?"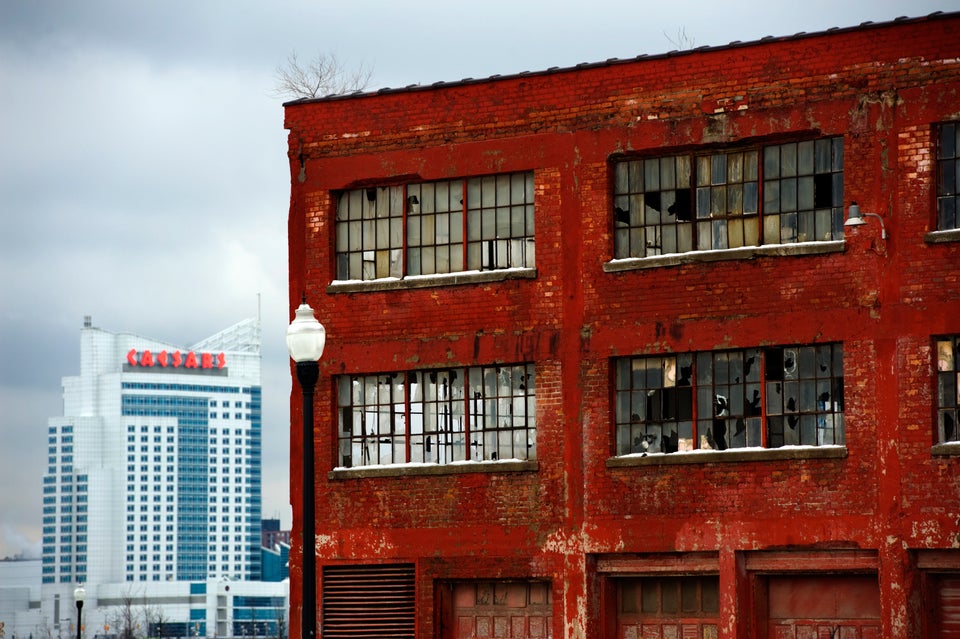 The Ruins Of Detroit
Popular in the Community