Ingham County Circuit Judge Rosemarie Aquilina said that Detroit's bankruptcy filing violates the Michigan Constitution, which bans any action that threatens to cut the pension benefits of public employees, according to the Detroit Free Press.
Aquilina told those lawyers that she had planned to grant their injunction.
In three rulings she issued Friday, the judge wrote, "Plaintiffs shouldn't have been blindsided," and "this process shouldn't have been ignored."
U.S. Bankruptcy Judge Stephen Rhodes was chosen Friday afternoon to preside over Detroit's attempt to qualify for bankruptcy. Michael S. Leib, a bankruptcy attorney and partner with Maddin, Hauser, Wartell, Roth & Heller, told The Huffington Post that Rhodes should have jurisdiction to decide whether the bankruptcy filing was unconstitutional.
"There are complicated issues of preemption and constitutional questions regarding the eligibility of the City to file the Chapter 9 Petition," Leib told The Huffington Post. "It would appear Congress placed that decision in the hands of the U.S. Bankruptcy Court."
Leib called Rhodes, who represents the Eastern District of Michigan, an "excellent choice" to hear Detroit's Chapter 9 petition.
In a statement, Michigan Attorney General Bill Schuette said the state would request an expedited hearing with the Michigan Court of Appeals.
Today Attorney General Schuette, on behalf of Governor Snyder, filed applications for leave to appeal with the Michigan Court of Appeals in the three pension cases before Ingham County Circuit Court Judge Rosmarie Aquilina. In addition, the Attorney General filed motions to stay the trial court rulings and any future proceedings while the appeals proceed. Later today, we expect to file additional motions seeking emergency consideration.
Aquilina, a Democrat appointee, also ordered that a copy of her order be sent all the way to the White House, saying that President Obama "bailed out Detroit" and might want to take a closer look, reports the Free Press.
Obama said Thursday that he is "monitoring the situation" but that the responsibility for Detroit's finances lies with municipal and state leadership.
Although Michigan's constitution protects public employee pensions from being reduced, federal bankruptcy law does not necessarily offer that same protections to pensioners. It's uncertain how Michigan's constitutional guarantee of retiree pensions would fare before a bankruptcy judge.
In the California city of Stockton, which was approved to go through bankruptcy in April, bondholders objected to pre-bankruptcy talks that proposed preserving funding to Calpers, the state's public employee retirement system. Judge Christopher Klein's opinion approving Stockton's bankruptcy petition noted that bondholders could allege "unfair discrimination" if the pension system's payments weren't cut.
Some have suggested that the fight over pension obligations in Stockton could go all the way to the Supreme Court. Until Detroit, Stockton, with a population of 292,000, was the largest U.S. city to file for bankruptcy.
Before You Go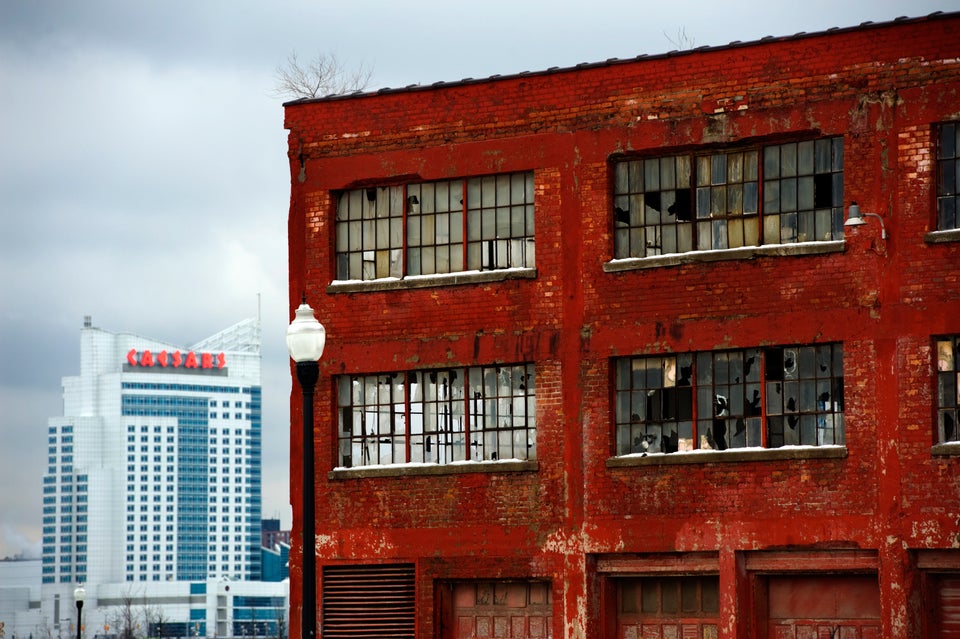 The Ruins Of Detroit
Popular in the Community