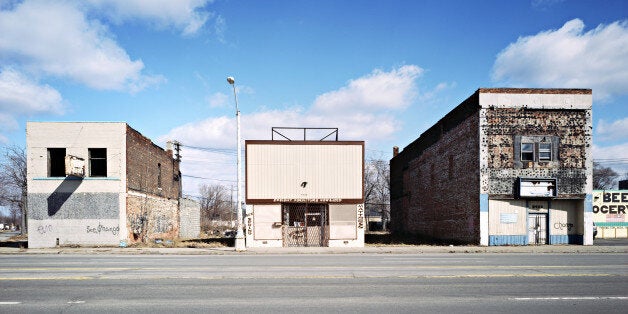 Wall Street bankers, bad decisions made by elected officials and the Great Recession should be blamed for contributing to Detroit's fiscal crisis -- not the pensions of workers and retirees.
That's according to a report released Wednesday by Wallace Turbeville, a former investment banker with Goldman Sachs, now a senior fellow at the liberal think tank group Demos. He said on a media conference call Wednesday that the city's current cash shortfall for the 2014 fiscal year, estimated to be $198 million, can be traced to declining tax revenues, which dropped 20 percent since the Great Recession began -- not pensions and benefits for retired and active workers. The Demos report also said deep cuts in state revenue sharing to Detroit accounted for nearly a third of the city's revenue losses since fiscal year 2011.
Since the recession began, Turbeville noted, Detroit reduced its operating expenses by 38 percent; 2300 employees were laid off; the total cost of salaries as an operational budget line item decreased dramatically.
"It's left the city in a situation where there is no more to be cut in terms of operating expenses," he said.
The Demos report also eviscerates Wall Street bankers for entering into a series of highly complex swaps agreementswith the city worth $1.4 billion in 2005 and 2006, when Kwame Kilpatrick was mayor. The pensions were underfunded by then and needed an infusion of cash to stay solvent. Instead of issuing general obligation bonds, the city created nonprofit entities and corporations to issue the debt, and bought interest rate swaps as a hedge, betting that interest rates would rise. "The 2005 deal was a dangerous doubling-down that pushed the city beyond its legal debt limit," according to a Detroit Free Press report.
But interest rates dropped dramatically in 2009, and "the city lost the bet, adding to the pensions' underfunding by as much as $770 million over the next 22 years," the Detroit Free Press report said. Detroit owed the difference between interest rates to the holder of the swaps, secured by $11 million in monthly payments Detroit's three casinos give the city. When Orr decided to default on these payments in June, the $11 million monthly casino revenue went to the insurers of the swaps holders.
The banks are now demanding upwards of $250-350 million in swap termination payments, the Demos report says. Instead of offering the swaps holders 75 cents on the dollar, as Kevyn Orr has said, he thinks they should be dealt with aggressively:
These swap deals were particularly ill-suited for a city like Detroit, which had been hovering on the edge of a credit rating downgrade for years. Because the risk of a credit downgrade below "investment grade" was so great, the likelihood of a termination was imprudently high.

The banks and insurance companies were in a far better position to understand the magnitude of these risks and they had at least an ethical duty to forbear from providing the swaps under such precarious circumstances. The law recognizes special duties that sophisticated financial institutions owe to special entities like cities in providing complex financial products.

A strong case can be made that the banks that sold these swaps may have breached their ethical, and possibly legal, obligations to the city in executing these deals.
Turbeville also questioned Detroit Emergency Manager Kevyn Orr's claim that the city owes $18 billion in long-term debt. For example, $5.8 billion of that debt is attributed to the fee-generating regional water and sewage system, owned by the city and servicing 40 percent of Michigan residents living in Metro Detroit.
The report also claims that Orr's estimate of Detroit's pension funds having a $3.5 billion shortfall, based on a report by the Milliman actuarial firm, is "based on calculations that use extreme assumptions that depart from most cities' and states' general practice."
The pension funds' actuarial reports have also disputed Orr's numbers; they say the two pension funds (one servicing workers, and one for police and firefighters) are only $644 million underfunded.
"To say the pension fund killed the city, it's like if you were stabbed, strangled and blown up, did you die from the strangling?" Turbeville said. "That's why I find this whole thing illogical, except for the fact somebody didn't like pensions."
Related
Before You Go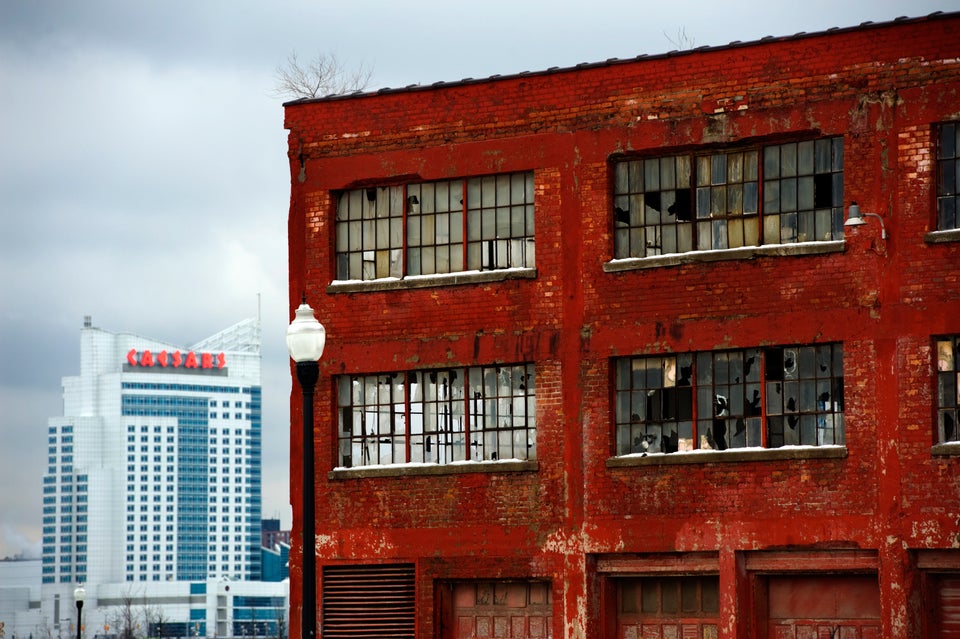 The Ruins Of Detroit
Popular in the Community