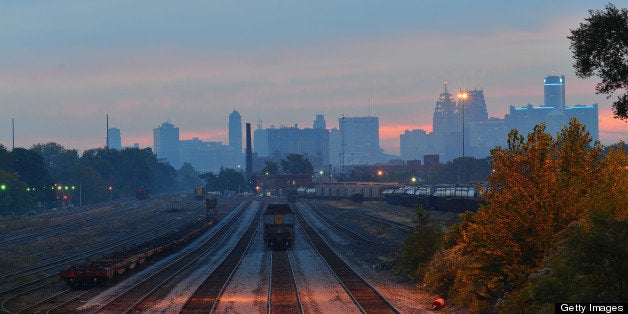 By Bernie Woodall and Karen Pierog
DETROIT, May 19 (Reuters) - Bond restructurings, negotiated settlements with bondholders and bond insurers, and tough talk with unionized workers are on the agenda as Detroit's emergency financial manager tries to meet a self-imposed, six-week deadline to decide whether the city can get through its financial crisis without a bankruptcy filing.
Kevyn Orr, a former bankruptcy lawyer, in his first report to the state of Michigan since Governor Rick Snyder appointed him, laid out last week a bracing picture of steps he may need to take to address the city's troubles.
As he has gone about his work, though, with unions, bond insurance firms and others, Orr so far has communicated little about how they will be affected.
Orr's spokesman, Bill Nowling, said the emergency manager expects to decide soon whether talks with the affected parties will get the job done. "It's safe to say we will have a good idea of whether we can reach an out-of-court restructuring with our bondholders, pensioners, retirees and city employees within six weeks," Nowling said.
"This is not going to be a prolonged process. We are in a financial crisis."
The Detroit story has taken on outsized importance. Once a symbol of U.S. industrial might, the city now represents something different altogether: a case study of the struggles many U.S. cities and states are enduring as they grapple with crippling debt and untenable obligations to public workers.
And as Orr begins initial talks with Detroit's employees and creditors, the process raises worrisome parallels with historic precedents close to home. Five years ago, the leaders of General Motors and Chrysler were undertaking similar preliminary steps with their creditors and workers, only to find that negotiations and concessions were not enough to avoid bankruptcy. Orr represented Chrysler during its restructuring.
Orr is moving forward on two major fronts: with creditors and workers. With bond holders and bond insurers, he is sending signals - but has not yet met with them. He is taking an aggressive approach to the unions representing the city's public safety workers but has not yet sat down with dozens of others.
Ideally, restructuring experts said, all stakeholders should be invited to participate early in the process.
Detroit's debt is one of Orr's top targets because payments on the $2.9 billion of general fund debt - including $1.45 billion of pension obligation certificates and associated interest rate swap contracts - accounts for about 19 percent of the city's general fund budget, Orr reported to the state.
Orr last week said Detroit will have enough cash to meet obligations through December, though portions of pension payments may again be deferred. In the 2014 fiscal year, which begins July 1, Detroit will need to pay $565 million to service its debt and another $112 million toward pension obligation certificates, according to a preliminary budget Orr released last week.
In dealing with the city's $15 billion debt load, Orr has laid out the broad outlines of how he would like to proceed. But he has provided few details and initiated no direct contact with bond holders or the insurance companies that have written policies guaranteeing payment on most of the city's debt.

Bond insurance firms often are among the first to be approached, since they must reimburse bond holders in the event of a default or bankruptcy by the city.
James Spiotto, a municipal bankruptcy expert at law firm Chapman and Cutler, said bond insurers are key to any restructuring talks. In the event of a debt restructuring or bankruptcy filing, insurers could be required to make payments to bondholders, and would seek to recover funds from the city through the bankruptcy process.
But Kevin Brown, a spokesman for bond insurer MBIA Inc , which through a subsidiary has insured more than $2.5 billion in Detroit bonds, said the company has not heard from Detroit since Orr came in.
"I have no doubt we will be speaking with the city at some point in the future," Brown said.
Even before Orr's report, some insurers had indicated through communication to bondholders that they expect to be stepping in to make payments on Detroit bonds.
Adam Bergonzi, chief risk officer of National Public Finance Guarantee Corp, in a statement released in March stated that National is prepared to pay on any claims. "Should the city of Detroit fail to make a required debt service payment for any reason, including a bankruptcy filing, National's insured bondholders are guaranteed their scheduled interest and principal payments on time and in full," he wrote.
Certain classes of debt may get through without restructuring. For example, Assured Guaranty said payment streams for $1.8 billion of water and sewer revenue bonds it insured should be safe.
"These obligations are secured by a pledge of 'special revenues,' and therefore timely payment of debt service should be insulated from any financial difficulties of the city," the firm stated.
Assured also insures exposure to $321 million of Detroit's general obligation and general fund debt.
Orr in his report outlined four steps he will consider in deciding how to restructure Detroit's debt: by pushing principal payments into future years, permanently reducing the amount of principal, lowering interest rates, and issuing new debt to provide cash recoveries to creditors.
Moody's Investor Service warned of negative implications for Detroit debt soon after Orr issued his report. Orr's language in the report with regard to debt was similar to that used by other municipalities that have filed for bankruptcy, Moody's noted.
Orr has moved more directly in dealings with the city's public-safety unions, though discussions with several other union groups have not yet begun.
Dan McNamara, president of Detroit Firefighters Association, said Orr did not mince words when he met with the union before Orr issued his report.
"He said, 'Let's be very clear. I'm in charge. I can impose a contract on you. I would like to sit and talk with you and get information. I'm not obligated to negotiate with you under the law,'" McNamara said.
Leaders for much of the city's unionized workforce say Orr has not responded to their efforts to contact him.
Edward McNeil, the lead negotiator for a coalition of 33 of Detroit's 48 union bargaining units, said union officials have mailed letters, hand-delivered letters, sent emails, made phone calls, and even recorded a video plea to Orr, asking for a meeting with the emergency manager.
"We have not gotten any kind of a response from him to this date," McNeil said on Friday. "You have a person who comes in and says 'I'm trying to right the city,' and then we don't get a response from him at all?"
They are waiting anxiously, union leaders said, because all Detroit workers - from police to firefighters to those represented by AFSCME and other unions - have taken several rounds of pay reductions already. They fear benefits such as pensions and healthcare are next on the chopping block.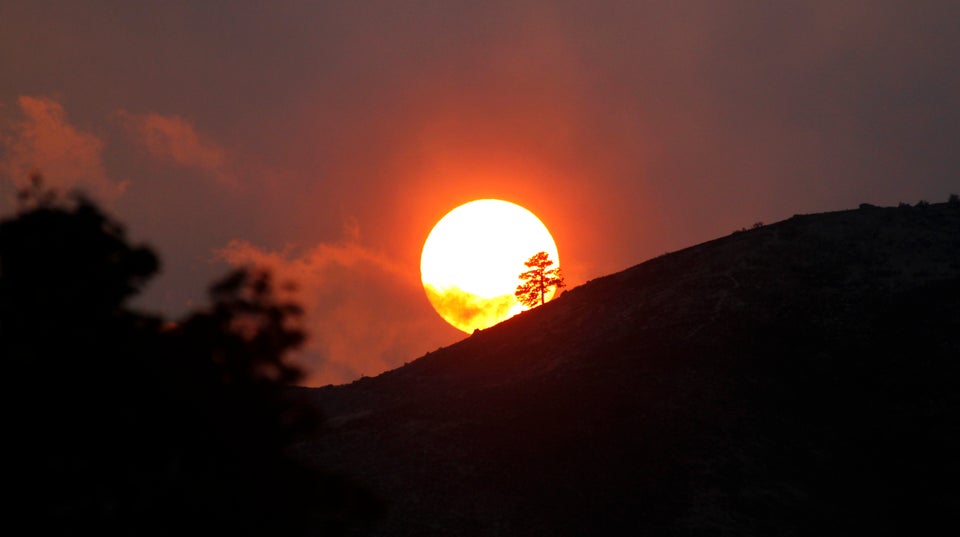 American Cities Going Broke
Popular in the Community