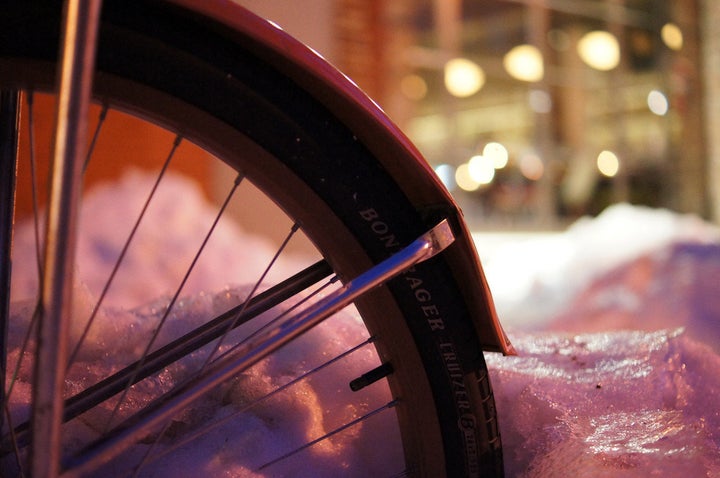 Detroit's harsh winter months aren't the easiest time for bicyclists. Freezing temperatures, gusty gales and icy roads tend to discourage all but the heartiest cycling enthusiasts from undertaking many two-wheeled adventures in the city.
This January, however, two local organization are hosting events that may help warm the hearts of Motor City bike fans.
Katherine Maurer, curator of the gallery, said the increasing popularity of bikes in the city inspired the show.
"Bike lanes are cropping up, new companies are designing and manufacturing bicycles, while at the same time organizations that have been involved with bicycles for years continue to do their work," Maurer told The Huffington Post in an email. She added that Detroit's upcoming annual auto show also played a role because of the dialogue it generates around transportation and vehicles.
"In January so much of the city is all about cars, cars, cars and while given our history I certainly think that is valid," she said, "it is important to remember that cars are not the only mode of transport that power the city and the people in it."
DC3 is looking for submissions of promotional graphic work like posters for a bicycle club or company, 2-D design plans and fine art featuring vehicles as well as any other "awesome work" relating to bikes. Images and relevant information can be sent to gallery@detroitc3.com. The show opens Wednesday, Jan. 23rd with a reception from 5:30 to 8:30 p.m. It will be catered by Detroit Vegan Soul. For more information, visit DC3's website.
On Jan. 6, Detroit's Back Alley Bikes will also be holding a Winter Bike-a-thon in a passionate effort to draw attention to the plight of the city's forgotten bicycles.
"Hiding in the basement or garage, they won't be thought about much until Spring warms the Earth up some," a release for the event reads. "The more fortunate bicycles will get strapped to a trainer to be ridden indoors. It is a sort of hibernation for most bikes as they must live off the miles they rode during the Summer."
While the event will get some bikes on the road, it's really a fundraiser for youth programs sponsored by Back Alley Bikes, which is affiliated with the Hub of Detroit bicycle shop. Bike-a-thon sponsors will make pledges on behalf of BAB staff and collective members who will log as many winter miles as they can during a 24-hour period. Money earned will go toward several programs, including Youth Earn-a-Bike, Youth Rides! and Mechanics-in-Training. For more information and profiles of the riders, visit The Hub of Detroit's website.
To learn more about Detroit bike shops and spaces, check out the slideshow below.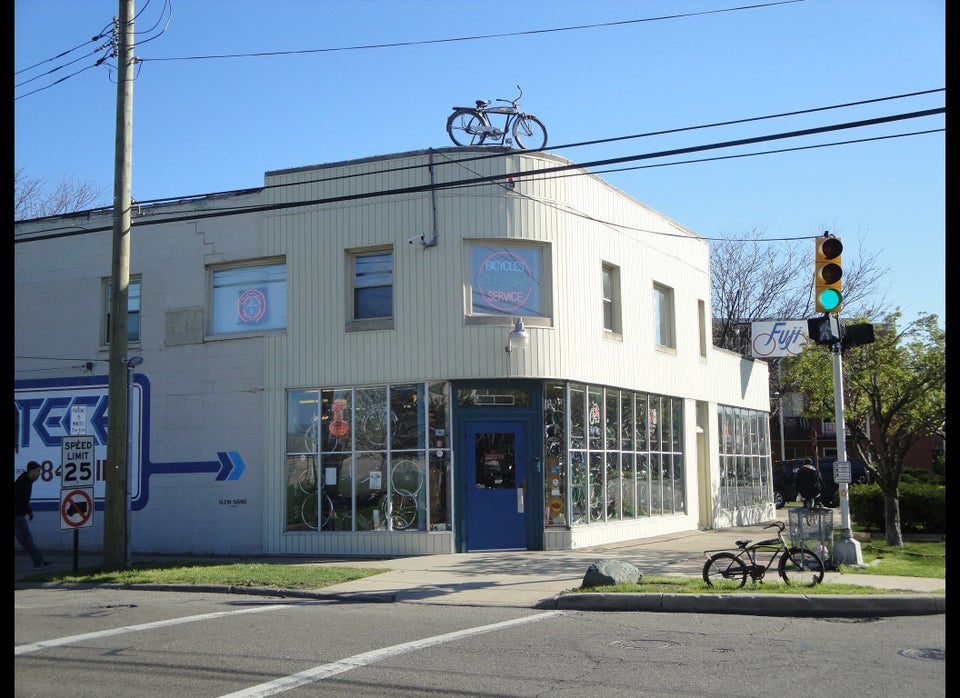 Detroit Bike Shops And Spaces
Related
Popular in the Community